SPIN Singles Mix: 10 Tattooed Toothtakers, Cat Caretakers, and Airy Soothsayers
Welcome to SPIN's Singles Mix! Every Friday, SPIN's staff writers pick their favorite, must-hear tracks of the moment for your weekend playlists. From rap to indie rock to underground dance music, these are the songs you need to hear right now.
1. SPIN Singles Mix: 10 Tattooed Toothtakers, Cat Caretakers, and Airy Soothsayers
1/11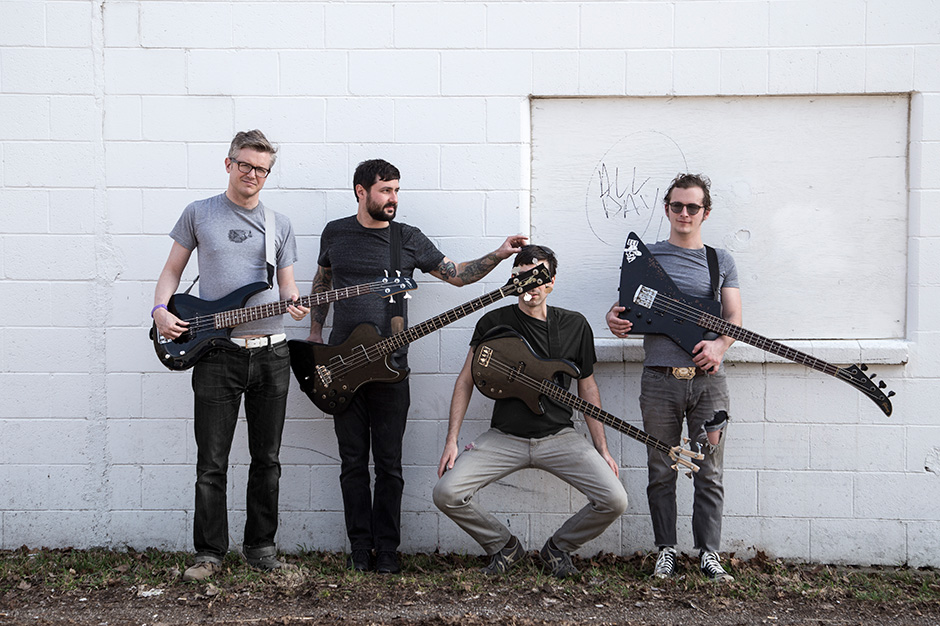 2. Kari Faux, "No Small Talk"
2/11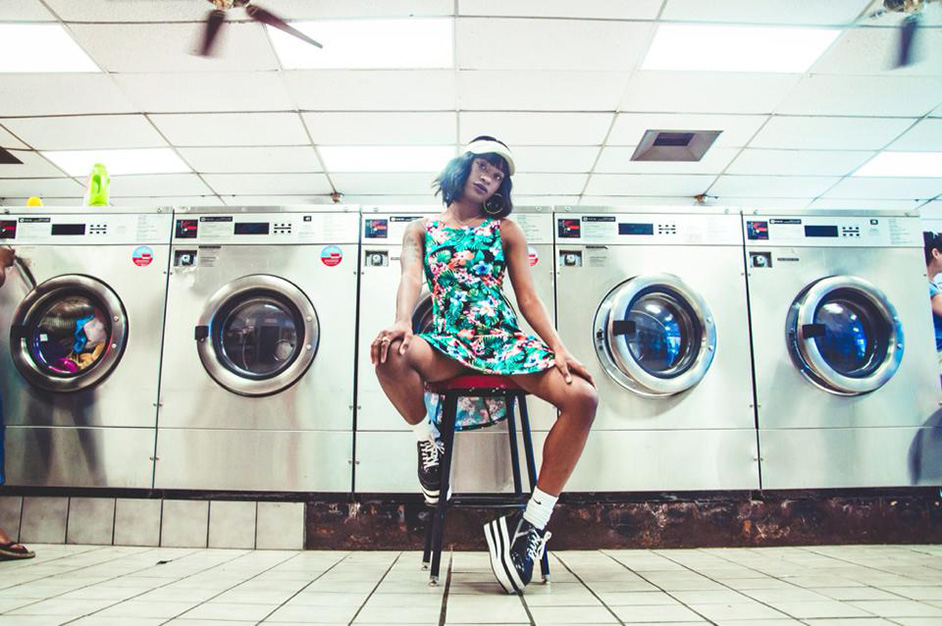 A Little Rock, Arkansas rapper that is equal parts Gangsta Boo and Kitty Pryde pens a witty ("Rap game Sriracha, man you know I'm saucy / I got a white dude in Boston, he whip an Audi"), don't-waste-my-time anthem, with Kraftwerk "Pocket Calculator" synth squeaks, a sturdy strutting bassline, and a few lines cribbed from UGK's Pimp C. BRANDON SODERBERG
3. Save, "The Light" (Peasant Vitality)
3/11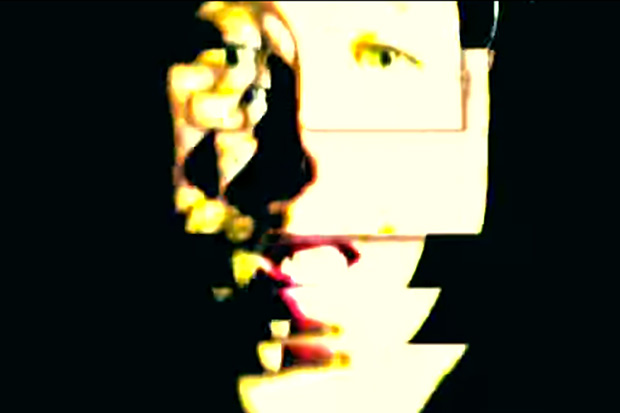 A tip of the hat to Barcelona DJ Marc Piñol for hipping us to this one during his Primavera Sound set last weekend. Save are the trio of American singer Craig Louis Higgins Jr. (Paranoid London, Mutado Pintado, Black Daniel), Australian singer/composer Saskia Sansom, and French producer Marc Nguyen Tan (Colder); their new single "The Light" is on a kind of haunted-house tip, complete with backmasked funhouse organs, tweaked-out acid-not-acid bass, and stream-of-consciousness emceeing that sounds, disconcertingly, like it's coming from inside your own damn head. Save this one for when the party's getting good and weird. (Pick up the limited-edition 10-inch on Bandcamp.) PHILIP SHERBURNE
4. Shy Glizzy, "Catch a Body" (Glizzy Gang)
4/11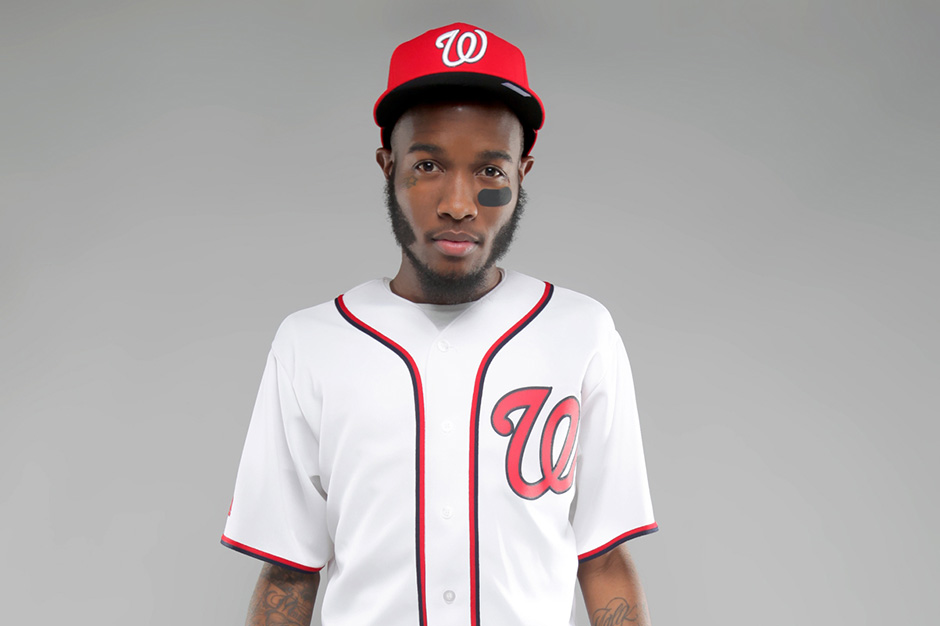 Buzzing street dude right now (thanks to the adenoidal "Awesome") who dresses like he's on his way to the Jersey Shore, delivers an infectious rinky-dink banger about well, shooting people, that sounds downright playful thanks to Zaytoven's sunny, Yoshi's Island-esque video-game production. "Smokin' on that strong," the DC rap hero squeaks, "How the fuck I make this song?' Good question Glizzy, good question. B.S.
5. Kimbra, "90s Music" (Kimbramusic)
5/11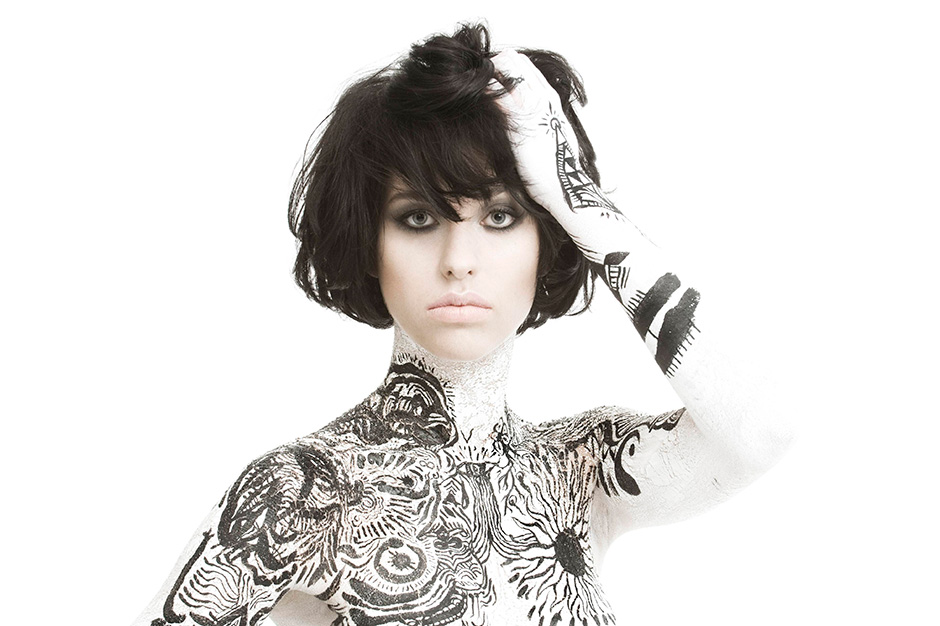 It's no easy feat to establish yourself as a standalone star after being featured on a song as ubiquitous as Gotye's "Somebody That I Used to Know," but Kimbra is at last well on her way. She's got a fantastic and bizarre new single making the rounds that blends bright pop production with arty effects, rap beats, fuzzy guitars, R&B falsettos, and all manner of odd bells and whistles. Now there's a fittingly crazy/sexy/cool video to go with for the song dubbed — oh yeah, did we forget to mention that? — "90s Music." The song's hook pays tribute to some familiar names: "MJ and Mariah / Nirvana and Aaliyah / R. Kelly and Mary Blige / TLC and Left Eye." And the clip naturally pays visual tribute to some of the era's most memorable videos: visuals from Missy Elliott, Busta Rhymes, Björk, Jamiroquai, and, as Stereogum points out, Aqua. CHRIS MARTINS
6. Isaiah Toothtaker, "La Mer" (Machina Muerte)
6/11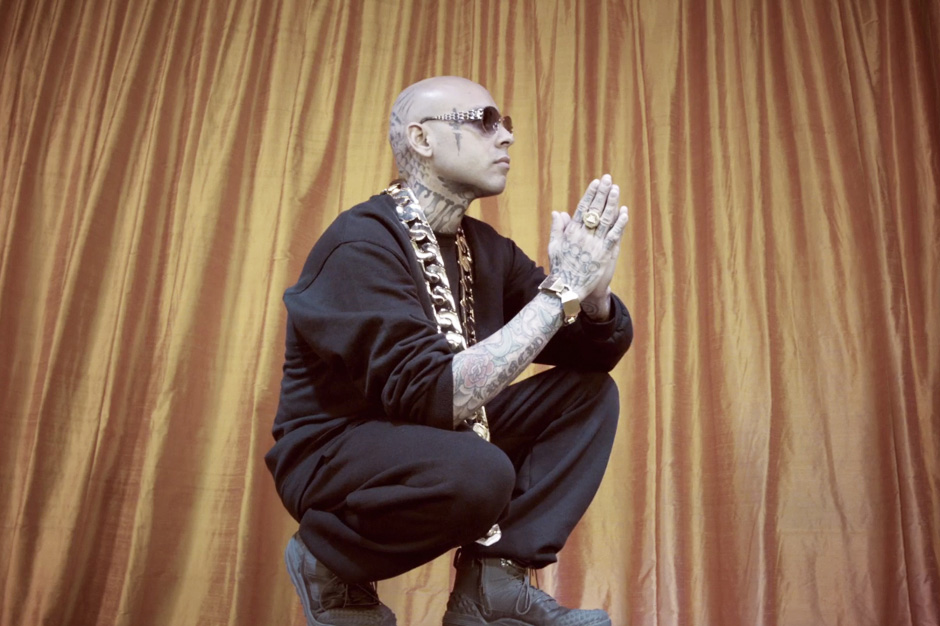 On the eight-song ИOTHING album, producer Jacob Safari cuts up classic Nine Inch Nails songs and slides the beats over to Tucson MC Isaiah Toothtaker. "La Mer" offers an enthralling window in the mind of Toothy, a self-described "true-to-life thug" who here examines his unsavory ways: "I got no progress, I just got problems / I can't solve 'em, won't solve 'em / Pops gone, killed by cops, a lot of blood loss / I'm a parent now, yo, where do I stop?" It's an intimately distressing portrait of the man via music that wants to be bright, yet seems ever dragged back into the shadows. C.M.
La Mer from Isaiah Toothtaker on Vimeo.
7. Memory Map, "The Celebrated Summer" (Joyful Noise)
7/11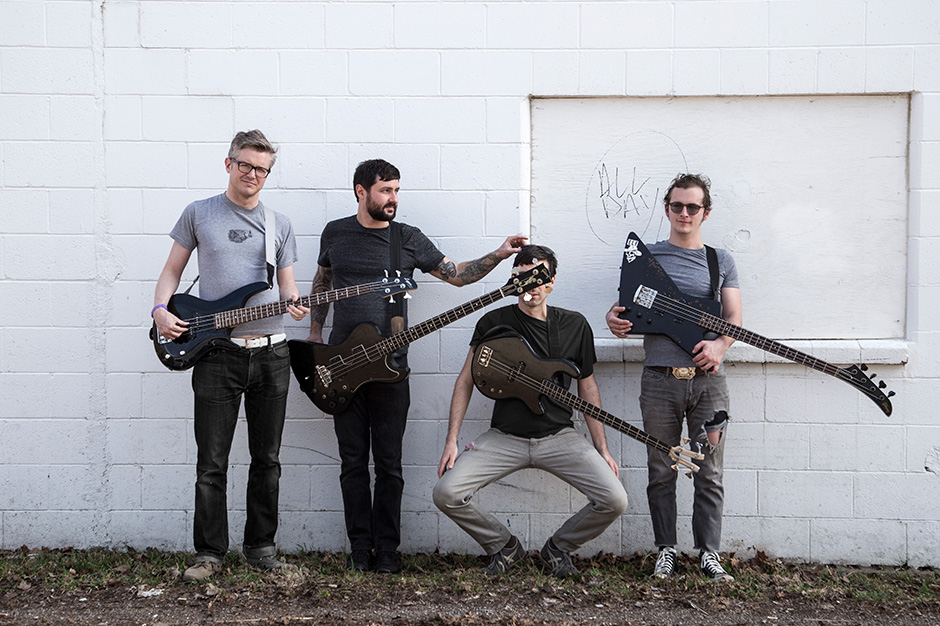 Lil BUB's dude has a band — and they're very good! A four-piece of Bloomington, Indiana DIY-scene all-stars, Memory Map writes records like kids play with like Legos, jamming parts separately, then fitting the blocks together and building off these new structures as they grow, composing entirely unplanned songs in the process. This unconventional approach comes together nicely for their Joyful Noise full-length, The Sky As Well As The Space — out June 10, but you can hear the record here — and especially in the album opener, "The Celebrated Summer," a buoyant math-pop cascade of intricately wound art-prog tendrils. CAMILLE DODERO
8. Craft Spells, "Komorebi" (Captured Tracks)
8/11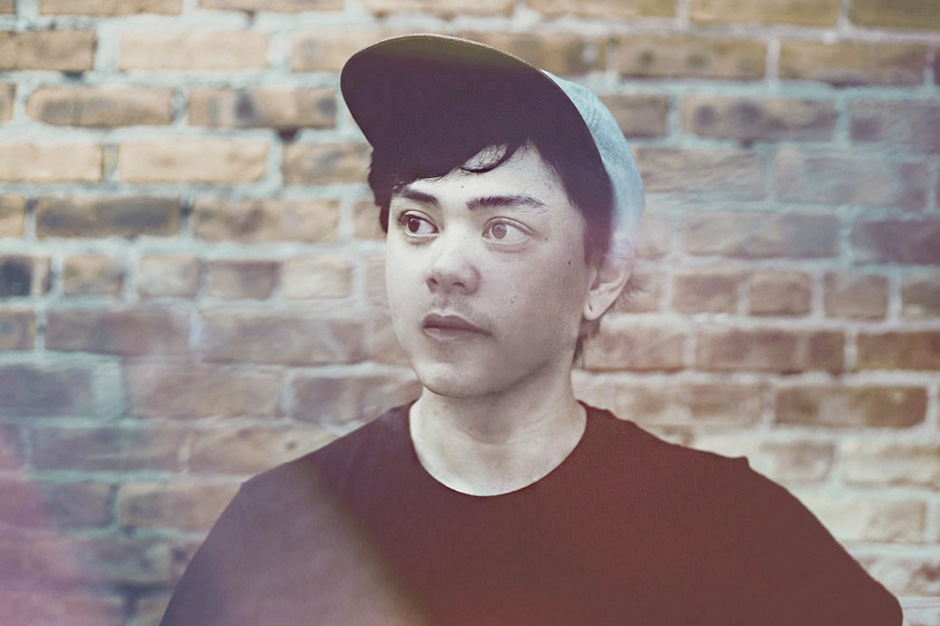 Craft Spells used to be a vessel for California native Justin Vallesteros' homespun New Romantic dreams. But in the three years since his echoing ode to Factory Records Idle Labor was released, Vallesteros confronted a creative slump (and a self-diagnosed social-media addiction) by sequestering himself in his parents' Lathrop house and teaching himself piano. All the songs from his lovely forthcoming full-length Nausea, out June 10 on Captured Tracks, were written on this new instrument, including this gorgeously orchestral indie-pop single of dramatically brushing percussion and sweeping Moody Blues strings. "Komorebi" is apparently the Japanese word used to describe sunlight filtering through the trees, and that's precisely what this airy epic conjures. C.D.
9. Caribou, "Can't Do Without You" (Merge)
9/11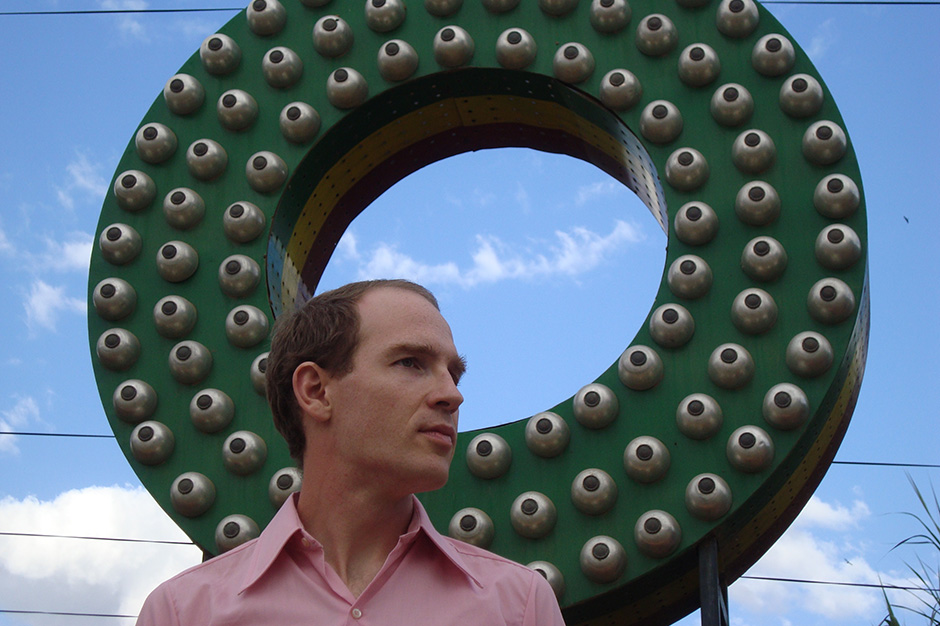 Back under his Caribou alias for the first time since 2010's Swim — in the meantime, he's been lighting up dance floors as Daphni — Dan Snaith sounds like he's in no hurry to prove anything. With its warm, wistful vocal loops and tube-amped glow, "Can't Do Without You" sounds as cozy (and as fuzzy) as an autumn sweater. In fact, it sounds not entirely unlike a disco-fied version of Yo La Tengo's "Autumn Sweater." This is not a bad thing! His next album, Our Love, is out October 7. P.S.
10. Ameriie, "What I Want" (Feeniix Rising Ent.)
10/11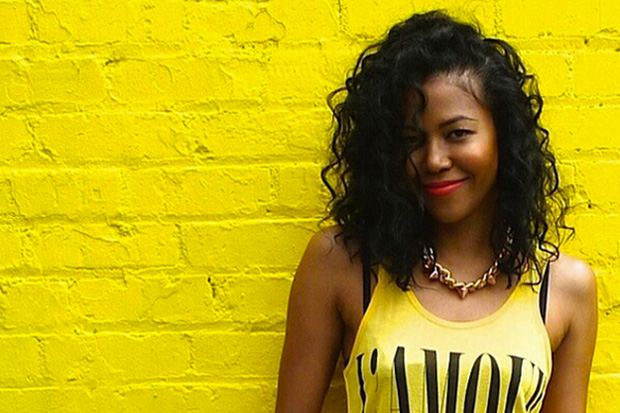 The lyric video for the latest from the "1 Thing" singer formerly known as Amerie carries a seizure warning, and it could just as well apply to the song. Like her past bests — still can't fathom how her "Gotta Work" album, 2007's Because I Love It, barely came out in the States — it draws on a rich, classic breakbeat, in this case the Shadows/Sugar Hill Gang's "Apache," and turns it into frisky, passionately belted floor-filler. May induce gleeful, spastic dancing. MARC HOGAN
11. jj, "All White Everything" (Sincerely Yours)
11/11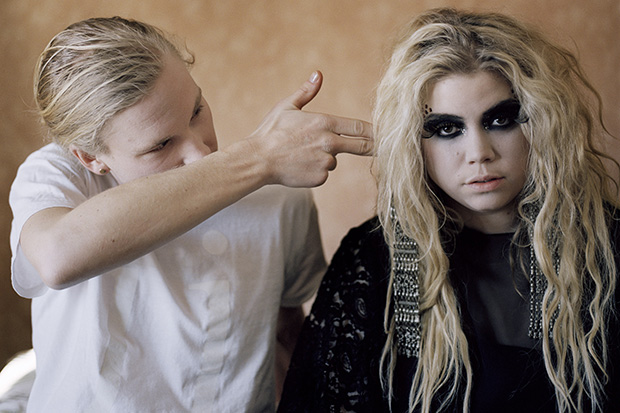 The Swedish pop scene and the Gothenburg-based Sincerely Yours label, in particular, were so dominant a few years ago that it's tempting to take their recent relatively lower profile as a sign that the well has been tapped. Thankfully, nobody told jj, whose immaculate, Top 40-minded beat ballad "All White Everything" could teach Iggy Azalea how to borrow liberally from hip-hop and R.E.M. lyrics alike while staying true only to your own aching muse. Throw in label boss CEO's latest album, 2014's Wonderland, and the multi-continental Sincerely Yours/Secretly Canadian/Modular axis looks like it might just be clearing its throat. M.H.