After looking back last year to celebrate the 20th anniversary of Souls of Mischief's legendary 93 'Til Infinity, the iconic Bay Area hip-hop quartet has announced a new record out August 26 called There Is Only Now. For the Hieroglyphcs group's first release in five years, A-Plus, Phesto, Opio, and Tajai teamed with producer Adrian Younge (Jay-Z, Ghostface Killah, Delfonics) and a handful of notable guests to weave a musical crime saga based on a near-fatal accident early in the four Souls members' careers.
The cinematically blessed 19 tracks are narrated by A Tribe Called Quest member Ali Shaheed Muhammed, who plays the DJ for fictional Oakland radio station K-NOW and unfolds the story through his all-seeing eye. Further features give a deeper sense of what we can expect from the story: Busta Rhymes makes an appearance as the villain, Womack; William Hart of the Delfonics lends his falsetto to "Another Side of You"; Snoop Dogg is tagged for the title track; and Scarub from Living Legends gets into the mix on "Stone Cold."
What's more, Souls' entire sixth LP was evidently recorded without the use of computers. All four members and Younge worked in an Los Angeles studio for months laying tracks down on 2-inch analogue tape with each song recorded in a single take. All instruments were played by Younge or session musicians without drum-sampling or drum machines.
There Is Only Now will be the first release on Younge's new Linear Labs record label and will be available in — count them — eight formats: 1) 7″ vinyl with "There Is Only Now" and "All You Got Is Your Word"; 2) double-disc CD with vocals and instrumentals; 3) limited-edition vinyl LP picture discs; 4) standard format LP once the picture discs sell out; 5) cassette tape; 5) instrumental-only LP; 6) instrumental only cassette; 7) Ali Shaheed Muhammad remix LP; and 8) Ali Shaheed Muhammad remix cassette tape. Whew.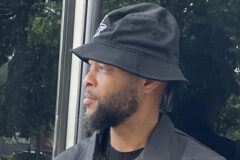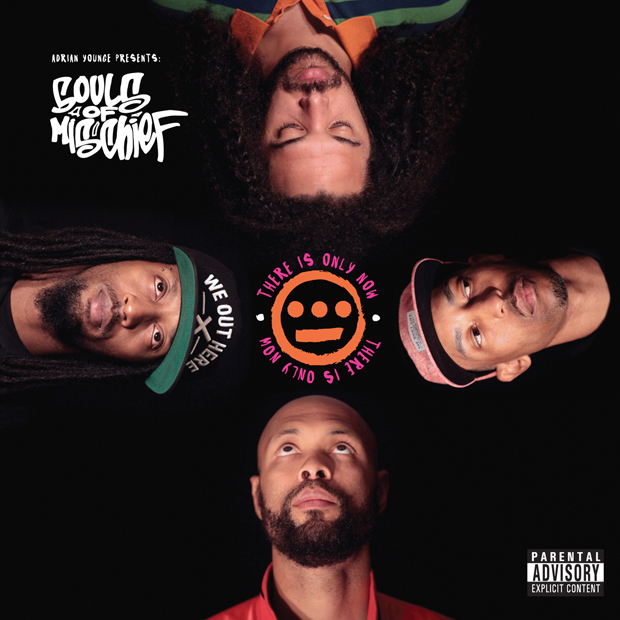 There Is Only Now track list:
1. "K-NOW Intro
2. "Time Stopped 2:20
3. "Womack's Lament ft. Busta Rhymes
4. "Panic Struck"
5. "K-NOW Interlude 1"
6. "Another Part of You" feat. William Hart
7. "All You Got Is Your Word"
8. "There Is Only Now" (feat. Snoop Dogg)
9. "Meet Womack"
10. "K-NOW Interlude 2"
11. "Miriam Got a Mickey"
12. "Stone Cold" feat. Scarub
13. "The Synopsis"
14. "Ghetto Superhero"
15. "K-NOW Reprise"
16. "Narrow Escape"
17. "Finally Back"
18. "The Last Act"
19. "K-NOW Outro"