The Seattle-based psych-rap mystics Shabazz Palaces are in the midst of gearing up for the release of Lese Majesty, their second collection of bleary, abstract hip-hop. Today, Ishmael Butler and Tendai Maraire have put out "#CAKE," a new single which relies on the metaphysical mantra "I'm having my cake and I'm / eating cake."
The codeine-slurred instrumental and Butler's twitchy vocalizations come paired with an appropriately mind-melding visual (though as Sub Pop notes, it's not the track's official video). The minimal clip features little more tjam a psychedelically colorized version of Butler's visage, but it functions as a striking parallel to the futuristic, splatter-painted track.
After they release the follow-up to 2011's Black Up (on July 28 in Europe and July 29 in the United States), the duo will head out on a smattering of tour dates, a few of which are with Sub Pop's other off-kilter rap crew, clipping.
Watch the swirling visual for "#CAKE" above and check out those tour dates below.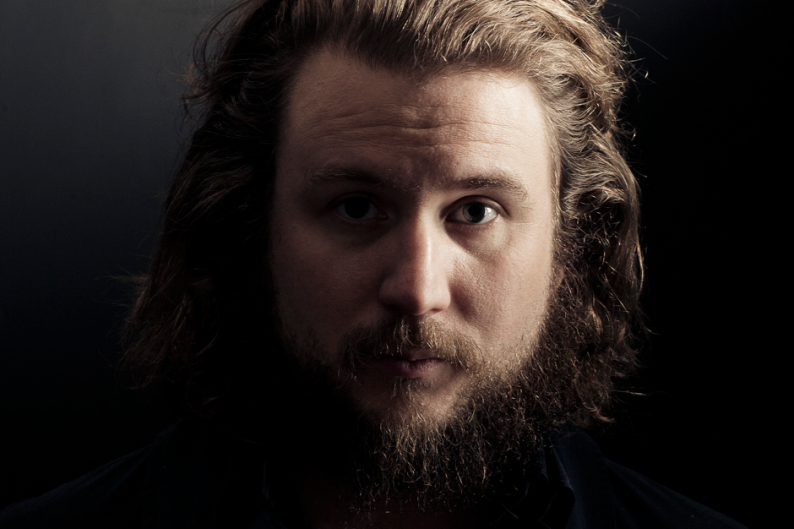 Shabazz Palaces tour dates:
July 28 – Oakland, CA @ New Parish
July 29 – Oakland, CA @ New Parish
July 30 – Hollywood, CA @ Roxy
August 21 – Washington, DC @ Black Cat *
August 22 – Philadelphia, PA @ Union Transfer *
August 23 – Brooklyn, NY @ AFROPUNK @ Commodore Barry Park *
*with clipping.