Soul man Robin Thicke has revealed the artwork and track list for his next album which, yes, will be called Paula. The LP is his latest ploy to win back his estranged wife Paula Patton, and, if you ask us, a potential publicity stunt engineered to sell loads of records. The cover features a melancholy Thicke with his eyes cast down, and the song names don't pull any punches — "Get Her Back," the number he performed at the Billboard Music Awards last week, is joined by titles like "Love Can Grow Back," "Forever Love," and "Too Little Too Late."
After about 20 years together, the couple parted ways in February once photos surfaced that showed Thicke groping another woman at a nightclub, and the singer has been pining for her since. In addition to writing and producing an entire LP in Patton's honor, Thicke was also spotted hauling a giant hunk of amethyst, a crystal TMZ reports is used for "purification and protection as well as getting in touch with higher consciousness." He's really been laying it on … thick.
Paula is due out July 1 on Pharrell Williams' Star Trak label.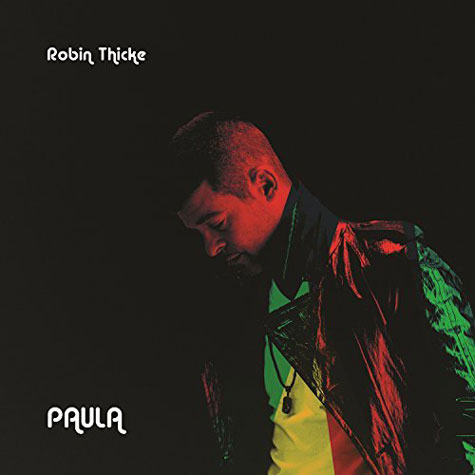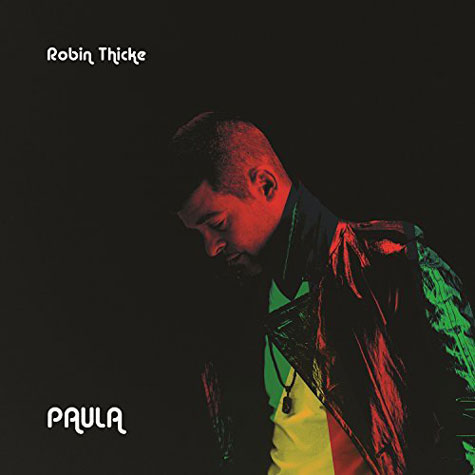 Paula track list:
1. "You're My Fantasy"
2. "Get Her Back"
3. "Still Madly Crazy"
4. "Lock the Door"
5. "Whatever I Want"
6. "Living in New York City"
7. "Love Can Grow Back"
8. "Black Tar Cloud"
9. "Too Little Too Late"
10. "Tippy Toes"
11. "Something Bad"
12. "The Opposite of Me"
13. "Time of Your Life"
14. "Forever Love"