Kip Berman loves to talk about bands. The boyish 34-year-old singer-guitarist — who leads the oh-so-preciously named group the Pains of Being Pure at Heart — can literally spend hours gushing about songwriters, lyrics, record labels, even interviews that artists have done.
Over the course of an April afternoon and evening, Berman peppers conversation with regular references to Tom Petty, Titus Andronicus, and Destroyer's Dan Bejar. He recalls how, years ago, he took fashion cues from the Strokes and laughs about the time Julian Casablancas told a journalist he owned only a handful of records, one of them being Bob Marley's greatest-hits collection.
"I love bands that can create their own universe," Berman says on a dreary Good Friday. The Wisconsin native-turned-Brooklyn transplant is sitting on a bench in Greenpoint's McGolrick Park, not far from the cozy, well-lit apartment he shares with his fiancée, whom he's engaged to marry this July. In less than a week, Berman will be away from the couple's home, touring with the Pains of Being Pure at Heart, the one band, it seems, that he's not eager to discuss.
"I don't think we're big anywhere," the doe-eyed, lightly freckled frontman says. "But we're big enough to exist, which is the most important thing. When you exist, you have a chance."
The Pains of Being Pure at Heart do exist, but the oddly divisive outfit has undergone a few adjustments since the release of its colossal sophomore album, 2011's Belong. Pains now have a new full-length, the recently released Days of Abandon; a new record label, the fledgling, New York-based Yebo Music; and a new lineup that leaves Berman as the group's sole original member. One by one, his now-former bandmates — keyboardist/singer Peggy Wang, bassist Alex Naidus, and drummer Kurt Feldman — gave their notice and decided to pursue careers separate from the Pains of Being Pure at Heart.
Wang and Naidus are both currently employed by BuzzFeed (Wang was actually the website's first editor back in 2006, long before it became a GIF-powered, Millennial-centric juggernaut), while Feldman is pursuing work as a producer and recording engineer. They've all since been replaced by what will likely become a rotating cast of supporting players. As tempting as it may be to reclassify Pains as a solo endeavor, Berman points out that he's been the centerpiece of the project since its 2007 inception.
"I've always been the singer-songwriter of the band, but it's a band," he explains. "From the start, I've written everything. I do the art. I do all the press. I answer all of the e-mails. I work the merch table. I drive the van… But I don't want [the publicity photograph] to just be a picture of me."
All of that may be true, but because his ex-comrades have moved on — treating Pains like it was any other twentysomething concern, something to be outgrown — the gangly, shy guy that once stood off to the side in photos is now at the forefront. At this moment in the band's lifespan, Berman is the one person for whom the Pains of Being Pure at Heart remain top priority.
"Obviously music is my life, everything I want to do — but it's understandable that not everyone can make that same commitment," he says. "Some people have different things in life that are as important to them as Pains is to me."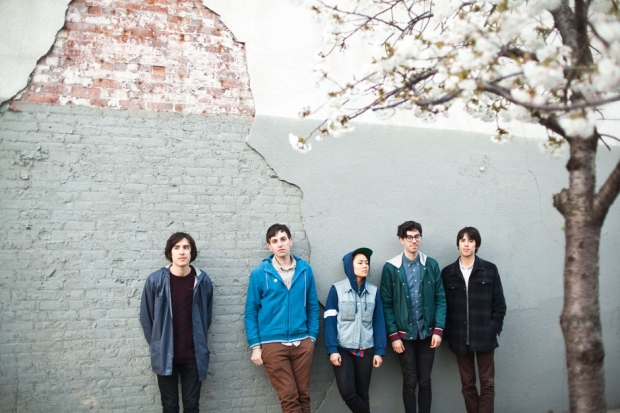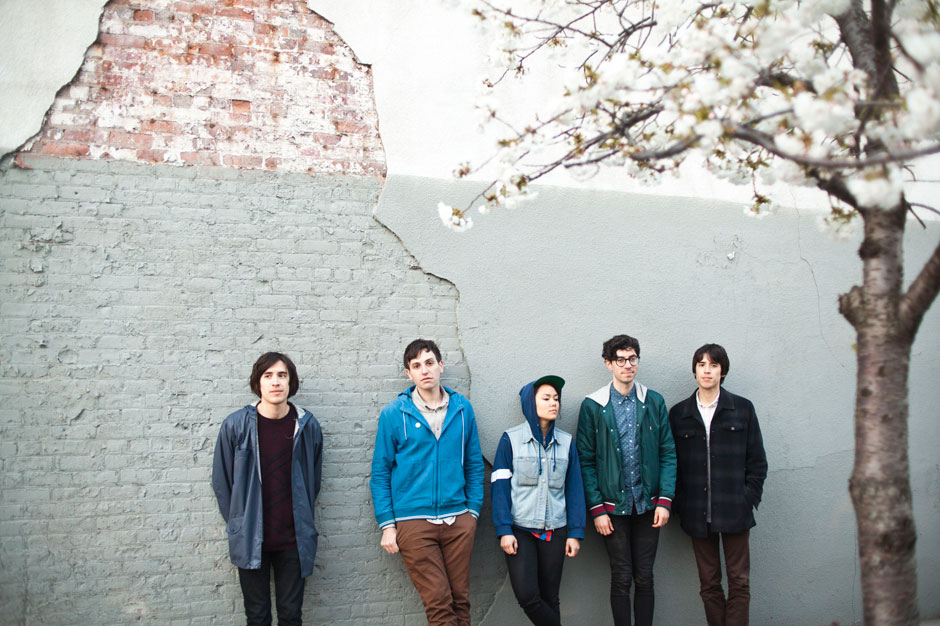 The grandson of a onetime professional viola player, Berman studied viola and violin as a child, but picked up guitar at the age of 13, about four years after he and his mother moved from Wisconsin to Philadelphia. "I thought Nirvana was cool," he remembers before adding, kind of jokingly, "I never took lessons. That's probably why I'm still pretty bad."
For his undergraduate education, Berman attended Reed College, a liberal arts haven located in Portland. After graduating in 2002, he stayed in the Pacific Northwest for a few years, taking in the city's rich music scene and working at a call center. "It's really an interesting experience," he says, "to spend a day talking on the phone to people who think you're a woman because your voice is nasal."
Slightly hunched over on the bench in McGolrick Park, Berman reminisces about his time in Oregon, playing in acts that went nowhere (Sporting Life, the Starve), and going to shows to admire a host of other bands, some well-known (the Thermals, the Exploding Hearts), but many less so (Kissing Book, Cocaine Unicorn). Eventually, though, Berman made his way back to the East Coast. "I felt like I had given up on playing music and I needed a job that wasn't at the call center," he says. "And all my friends had moved to New York — I didn't want to be the last guy left behind."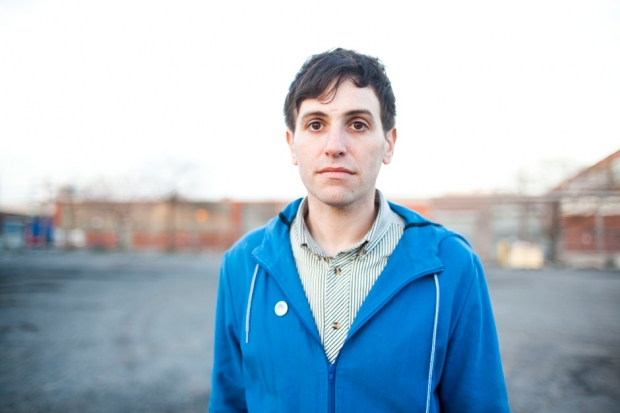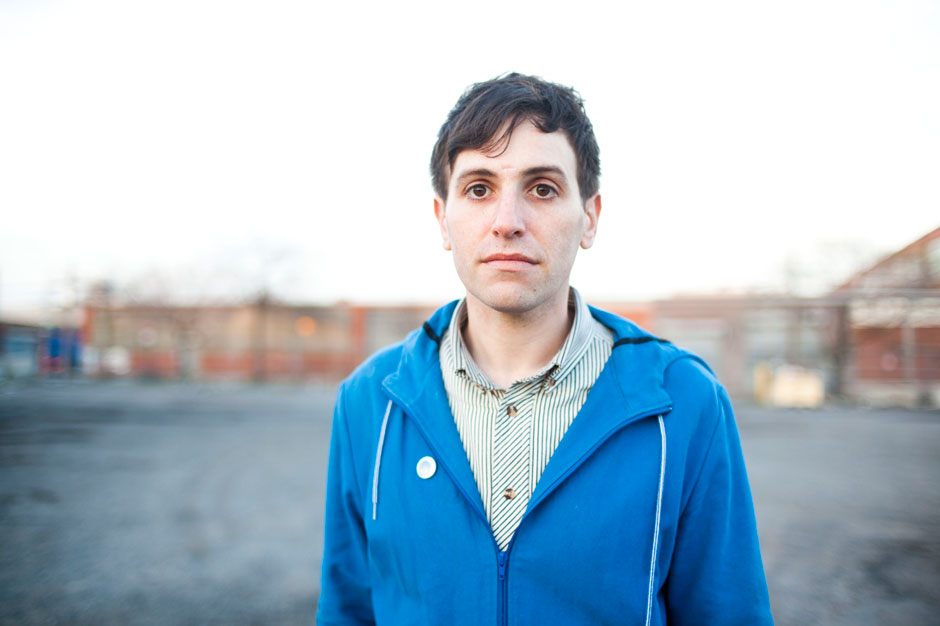 With a run of tour dates looming ahead, Berman's next few days will be busy, filled with rehearsals to prep the Pains of Being Pure at Heart's new live roster. Today, he's planning to drop a couple of guitars off at the band's practice space, which is tucked a few blocks away from McGolrick, and then go to Brooklyn Night Bazaar to see a performance by Fear of Men, a British band who will be supporting Pains on the road and whose frontwoman, Jessica Weiss, will play keyboards for Pains onstage. Weiss will be joined by a handful of fellow new recruits: bassist Jacob Sloan; guest vocalist Jen Goma, known for her work with the dream-pop unit A Sunny Day in Glasgow; drummer Anton Hochheim, and his twin brother, Christoph, who previously served in Pains as touring and studio guitarist circa Belong.
While walking over to the warm-up space, Berman, one guitar slung over his shoulder and another in hand, recalls Pains' early days, explaining that the band formed after he moved to New York City in the mid-2000s and met Naidus and Wang. Originally, the lineup was supposed to feature another woman, who would've sung lead had she not moved back home to Arkansas. "I didn't want to be the singer," Berman admits. "I wanted to write the songs and have someone else sing them because I was pretty self-conscious."
The trio played their first show — with Berman on vocals and a drum machine on percussion — in early 2007, at Wang's 27th birthday party, joining a bill that featured two acts they were friendly with: the U.K.'s Manhattan Love Suicides and New Jersey's Titus Andronicus. "It was definitely a very thought-out, high-level birthday party," says Wang, now 34. "I remember thinking that Kip had a really good head for business because he rented out the venue, and the venue was huge, and he got all these people to come and bought these kegs… I think he ended up making the money back."
That same year, the Pains of Being Pure at Heart self-released their self-titled debut EP. Another eponymous effort — a proper full-length — followed in 2009, after Berman's then-roommate, Feldman, joined on drums. The ten-track album immediately won admirers with its shambling, lo-fi production, and playful wit (song titles included "The Tenure Itch" and "Young Adult Friction"). Released through Slumberland Records, the Pains LP felt like the latest entry in a lineage of noisy-but-jangly '80s pop previously embodied by such acts as Glasgow's the Pastels, the members of the U.K.'s C86 scene, and Washington, D.C.'s Black Tambourine, a short-lived foursome that included Mike Schulman, Slumberland's owner.
"Our first record could have just as easily have been a Slumberland greatest-hits record," Berman says. "I just wanted to make the best record that I wanted to have on my shelf." (Black Tambourine's Archie Moore, who also founded another Berman-beloved band, Velocity Girl, mixed Pains' first full-length.)
"I love how it sounds effortless," Wang says, thinking back to the band's debut album. "It sounds like we weren't trying hard and we were pulling off something that was really effervescent and charming and had a lot of energy. That's what I hear now when I listen to it, for sure."
The Pains of Being Pure at Heart did inspire feverish devotion from some, but the record also drew some derision and eye-rolls for being too fey and self-satisfied (see the aforementioned song titles). "There's a lot of people who see our band name and the album cover or whatever and think, 'I'm going to fucking hate this music,'" Berman says. Skeptics also wrote Pains off for being too derivative, a criticism that outright rejects one of the band's founding principles: that their music is as much about fandom as it is anything else.
"That is, to me, what made Pains Pains," says Naidus, 31. "With the exception of Kurt [Feldman], we're not really professional musicians in any sense of the word. We were just super-fans. That's what made all of the success so surreal… I'd still think of myself as somehow infiltrating this world. Like I had snuck backstage or something, even though I was playing in a band."
For Album No. 2, Pains aimed to be bigger and bolder by turning their attention to another idealized style and era: the arena-friendly alt-rock of the early '90s. They drafted extra muscle for the sessions, inviting touring guitarist Christoph Hochheim to record, and hired studio titans Flood and Alan Moulder to produce and mix, respectively. The resulting LP, 2011's Belong, dwarfs its predecessor with a surplus of reverb and distortion. With its hulking beauty and airy vocals, Belong reinvented Pains while imagining a realm where the Smashing Pumpkins' glory days never ended, where the ice-cream-truck joyride of "Today" never stopped.
"Artistically, there was a perverse pleasure in giving the finger to everyone who thought they had us figured out as 'Oh, these guys are just C86, they're so lo-fi, they're so DIY. And they sit around and cry in their cardigans all day into zines,'" Berman says. "That's partially true. But I felt a real sense of indignation. I really felt this perverse necessity to display a broader range of who we were as people and what our interests were and the sounds that we liked… I think Belong was a really important record, in that it did challenge people's expectations of who we were as a band," he adds. "But in order for that to be successful, we had to continue to do that."
//www.youtube.com/embed/XTy3bSofqTM
Days of Abandon is indeed a departure from its predecessor. Released on May 13, the new LP does away with the lumbering fuzz of Belong and instead favors cleaner, clearer production done by Andy Savours, an affiliate of Moulder and Flood. "I first got excited for him because I thought his name was 'Andy Savior,'" Berman jokes, "and I was like, 'Perfect. That's what we need.'"
Newfound nimbleness aside, Abandon marks a subtle but substantial shift for Pains, in that it's the first album from the group that doesn't play out like a wholesale homage to a bygone era. Still, there are certainly flashes of influence from other bands — the sprightly guitar on "Kelly" recalls none other than Johnny Marr, while the lovesick dizziness of "Until the Sun Explodes" feels akin to the Cure's "Just Like Heaven" — and Berman admits, "Inevitably, everything I do sounds like somebody's memory." But what was previously a jukebox-like project has now become a more serious songwriting venture, one that's yielded Berman's lightest and brightest set of tunes to date, including the buoyant lead single, "Simple and Sure."
"This probably shouldn't get out there, but, 'Simple and Sure' was like, 'Let's just take OutKast's 'Hey Ya!' and mix it with My Bloody Valentine, and that will be the perfect sound," Berman says. We're killing time before the Fear of Men gig by walking around Greenpoint, circling House Under Magic, the studio where Pains recorded Days of Abandon with Savours last August. "It wasn't like that," Berman says, backpedaling on his "Simple and Sure" summation. "That's shorthand for saying that we wanted something that sounded really fresh and snappy and pop. Not superficially pop, just not drenched in reverb or guitar atmospherics."
But Abandon's most impressive feat might be just how refreshing and celebratory it sounds, considering it was born in the midst of an existential crisis that saw the band's original lineup fizzle out. "Kip knew that it was a transitional time for the band," Savours says over the phone. "Obviously, whenever anyone leaves a project there's an element of sadness, but I always felt that any change and transition would bring positive things as well."
By 2012, Pains started to show signs of wear. "I think everybody in the last arrangement… we were all a little tired," says guitarist Christoph Hochheim, who departed from the group after a lengthy tour run on behalf of Belong. "It was a long stretch."
For Wang, balancing her role in Pains with her day job at BuzzFeed became too much of a strain. "For a long time I really loved breaking up the monotony of touring and working, but it also started to feel like I never had any time off," the former keyboardist/vocalist says. "It also started to feel like I wasn't excelling at anything… I just needed to not have something on my plate and unfortunately it had to be Pains."
Wang resigned in early 2013 via e-mail to commit fully to BuzzFeed and focus on her forthcoming cookbook, Amazing Food Hacks: 75 Incredibly Easy Tips, Tricks, and Recipes to Amp Up Flavor, which is due out in August. Naidus followed her lead several months later, leaving the group for full-time work at BuzzFeed after he recorded his bass parts for Abandon. "It always seemed that everything post-putting-out-the-first-record was cake," he says. "It was one of those things where if you have a stretch of really good luck, you almost don't trust it and you're waiting for the piano to fall on your head when you're walking down the street."
Feldman — who also maintains his own solo project, Ice Choir — was deeply involved in the making of Days of Abandon, supplying the ten-song LP with drums and synth programming; he then parted with Pains at the end of last year to hone in on producing and engineering work. To further enrich the Abandon sessions, Berman tapped multi-instrumentalist Kelly Pratt (credits include Beirut, David Byrne and St. Vincent's collaborative Love This Giant album) to contribute horn arrangements, and A Sunny Day in Glasgow's Jen Goma to provide vocals on several tracks, including lead on two: the golden-hued "Life After Life" and the previously mentioned, perfect-for-springtime "Kelly."
To rebuild the Pains of Being Pure at Heart as a live entity, Berman recruited Sloan for bassist duties; asked Christoph Hochheim to return on guitar and hired his twin brother, Anton, as a drummer; and, finally, arranged for Weiss to play keyboards and sing when needed. In this current iteration, Berman is undoubtedly the core of Pains, something that's been true since the beginning, but not really emphasized until now.
"In every aspect, he's grown in the zone," Christoph says of Berman. "He can finally think of himself as a singer… He's the ultimate cheerleader of Pains. He needs to be."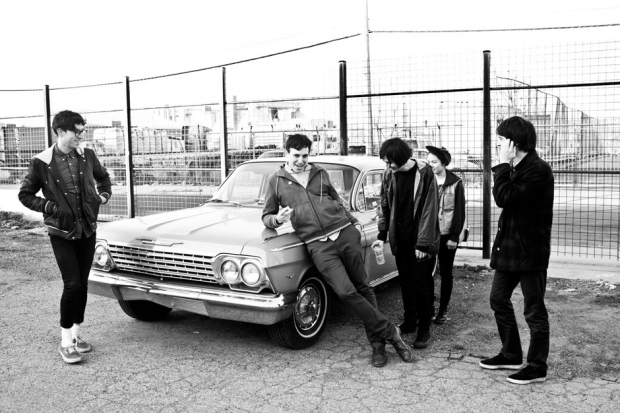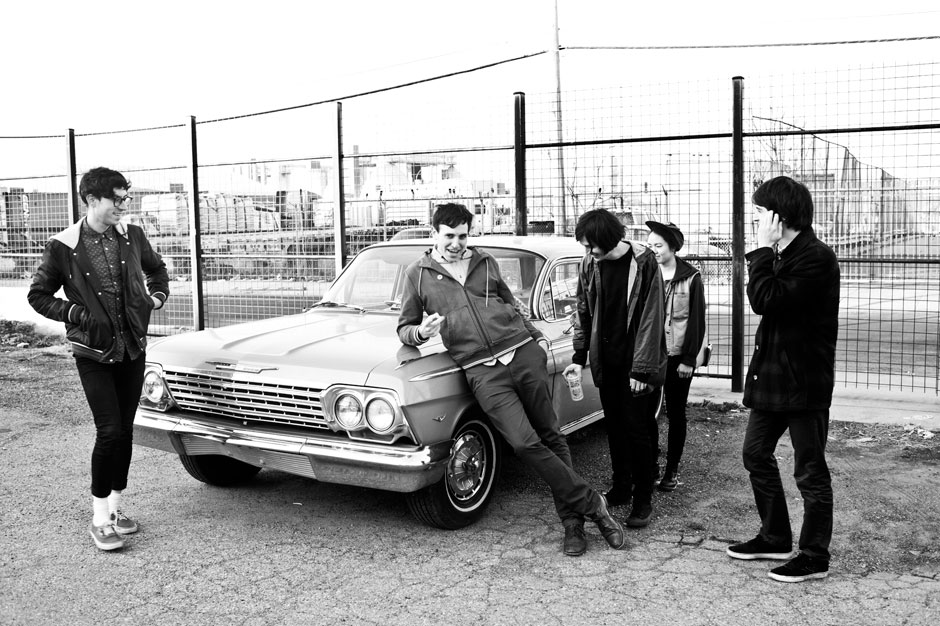 Berman towers over most of the people in the crowd at Brooklyn Night Bazaar, all the better to see the stage in the dimly lit venue's northeast corner. Situated inside of a Greenpoint warehouse, the weekly market features live music, black-lit mini golf, and rows of vendors peddling boutique clothing, craft brews, and an array of artisanal food. For an overdue dinner, Berman settles on tacos, which he enjoys while catching his fiancée, Cecily Swanson, up on our day together.
Swanson, a 31-year-old academic whom Berman first met while at Reed and then reconnected with about three years ago, has been waiting at the Bazaar with a friend. After pleasant introductions and some small talk, we all walk a few yards over, away from the food stands and cafeteria tables, and secure a spot to stand in front of the stage, which Fear of Men take command of at around midnight. Berman offers his soon-to-be tourmates his full attention, looking less like a colleague and more like a fan.
A few days later, Berman and I get on the phone to talk about the Pains of Being Pure at Heart a bit more — it's a topic he sounds more and more comfortable discussing.
"I was really scared when everyone that had originally been playing with me didn't want to continue on," Berman says. "But, if anything, these last few months have… there's no way of saying it without it being egotistical, but I feel really happy to know that on some level, Pains can't really be destroyed because the music is mine, and that's the essence of what the band is. That sounds very me-focused and it's not meant that way at all." He gathers his thoughts for a moment. "I just feel grateful that I have the chance to play music and play with friends and the ideals of the band remain unchanged, and the music is — to me, at least — as strong, if not stronger, than anything we've been capable of doing up to this point."