Somewhere between a man beating himself bloody with spoons and a producer ripping a door off its hinges, Soundgarden made the record they'd been waiting nine years to unleash. Already beloved in the Seattle rock scene, and reaping the benefits of their town's early '90s grunge celebrity alongside their friends Nirvana and Pearl Jam, the band's previous album, 1991's Badmotorfinger, had gone platinum and earned a Grammy nomination for Best Metal Performance. They'd helped spur Sub Pop records on to greatness, hit the road with Guns N' Roses, and commanded the mainstage of Lollapalooza.
But the band that so identified with muscular, pistoning hard-rock believed they were also capable of a deeper pop melodicism, of more nuanced anthems. By the summer of 1993, frontman and guitarist Chris Cornell, a longtime Beatles and Pink Floyd devotee, and bassist Ben Shepherd, a blithely experimental hand with tunings and dynamics, had begun crafting songs that would defy headbangers' expectations. They recruited the producer Michael Beinhorn — who'd helmed releases by the Red Hot Chili Peppers and Soul Asylum — to help realize their ambitions.
The six months of recording, engineering and mixing that went into Superunknown did not progress as in-step with that idealism. The band clashed constantly with Beinhorn — whose methodical repetition was at odds with their down-and-dirty recording habits — and all began to doubt the results. But their vindication would come, unsubtly, in the radio ubiquity of "Black Hole Sun," two Grammy wins, and the enduring career the band had cemented for themselves as a result of the album's success. Furthermore, the record handily dispelled any notion of Soundgarden being reductive metalheads: From the roiling surf-pop guitars of "My Wave," to Cornell's menacing, discomfiting vocal operatics on "Mailman," to the tetchy, bluesy crawl of "Limo Wreck," and the Gonzo nonchalance and psychedelic-pop agility of "Black Hole Sun," Superunknown thrived in its eccentric outer limits.
Here, 20 years after the album's release, is the story behind its creation from the people who were there, plus a Bill Nye the Science Guy cameo, because Seattle was pretty weird back then.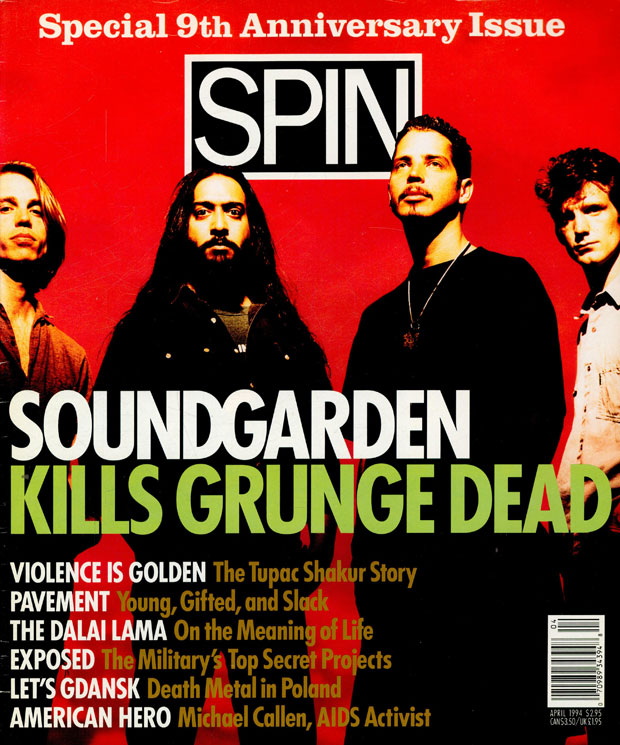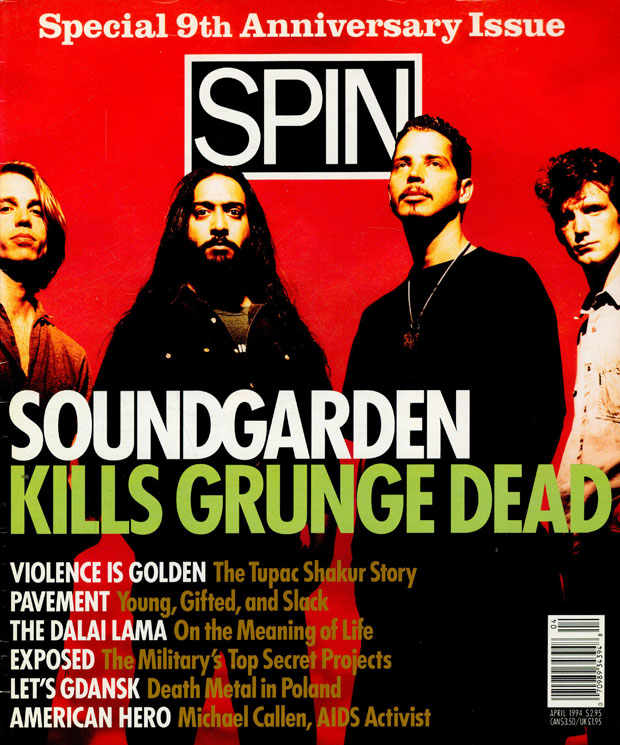 Chris Cornell, singer/guitarist: We started as a band in 1984, so I look at Superunknown as being kind of a later period, the moment when we were actually kind of reinventing who we were and pushing the boundaries of what we did, broadening our creative approach to a record.
Jack Endino, producer of Soundgarden's 1987 debut EP, Screaming Life: Soundgarden was a really good band from the get-go, like Nirvana. It was just a matter of not screwing it up as a producer.
Tad Doyle, singer/guitarist of TAD: Everybody loved Soundgarden. They were hometown heroes. They were the first band to actually put out something on a major label.
Michael Beinhorn, co-producer of Superunknown: Back then, you just had a feeling about certain artists; you knew what was going to happen with their next record even before it was made. And with Soundgarden it was like, if they make a really great next record, their careers would be made.
Adam Kasper, assistant engineer of Superunknown: They'd already done a couple good records. It was definitely time to hit one out of the park. Chris was in his prime, songwriting and singing. He also pushes himself pretty hard.
Chris Cornell: I felt very proud to be part of a music scene that was changing the face of commercial music and rock music internationally, but I also felt like it was necessary for Soundgarden — as it was for all of these Seattle bands — to prove that we deserve to be on an international stage and we weren't just part of a fad that was based on geography. I knew we had the ability to do that, and I also knew that the timing was important. This was the time. It was a mixture of these amazing moments of inspiration, and just the sheer sort of stress, and sweating bullets, and the actual grueling, nose-to-the-grindstone effort.
Jeff Ament, bassist of Pearl Jam: We were on tour with them the year before recording Superunknown, and Lollapalooza, and I just remember that being a blast. We had both been touring a lot: we had been touring on Ten, and they had been touring on Badmotorfinger. I think that Lollapalooza being the end of the cycle for both of us, it was just fun to hang out with your friends. They were on the side of the stage when we played, and we were on the side of the stage when they played. It's one of my fondest touring memories.
Michael Beinhorn: My impression was that they had already pretty much decided on which producer they were going to work with — I think it might have been Rick Rubin — but I was kind of prodded to go in and take a meeting with them anyways, so I was like, "Ok, cool." And we met and, somehow, we hit it off.
Adam Kasper: I was kind of the main engineer that was running Bad Animals Studio, which was a new, state-of-the-art room. That was one of the places that was doing a lot of Sub Pop rock stuff around town. I knew some of the band members of Soundgarden and when I knew they were working with Beinhorn, I reached out to him early on and said, "Hey." Just introduced myself and was excited to work on it.
Michael Beinhorn: I wanted to take every possible opportunity to make the very best, most interesting, and most arresting record that we possibly could make, so that was my goal going in. I think that there was a lot of extra pressure, because I made it very clear to them how I felt about the project and what I felt this record meant to them. I mean, I didn't even think about the long-term ramifications of something like that, although that kind of stuff is really, really important, too.
Tad Doyle: Soundgarden's always been, to me, very innovative and always pushing the envelope for what they were trying to do. Especially when Ben Shepherd got in the band. That guy is an amazing songwriter on his own, so when they started writing together, it was something special.
Kim Thayil, lead guitarist: There isn't one pilot of Soundgarden. If there were, it would be a lot easier to manage something thematically or have a particular vector that would sway our momentum or direction. There's four guys producing material and providing criticism on the material, so it's a very dynamic process.
Jack Endino: The lineup had changed a bit. You had Ben Shepherd in the band, and his songwriting contributions and creative input were sort of integrated in at that point. Chris Cornell was now writing more of the music. In the old days, a lot of the songs were written by Kim Thayil and [founding bassist] Hiro Yamamoto.
Ben Shepherd: When I joined the band, I started bringing in weird tunings. Everybody started adapting and doing their own songs in weird turnings. They're all so smart and creative that they'd just go for it, and that was the whole point of being in a band together.
Jeff Ament: You could see a little bit with Badmotorfinger that Chris was starting to stretch out songwriting-wise. I think with Temple of the Dog, too, that gave you a sense that he could go a lot of different ways and he wasn't just gonna be locked into doing a heavy, odd-time-signatured rock thing. He had a pop element to him, and then he also had kind of weirdo Syd Barrett melodies going on. I think once Matt [Cameron, drummer] and Ben got their influence on the record, that pulled it apart even more.
Ben Shepherd: This is one of the records where we actually brought complete songs in. You know, we didn't jam them out to get the structures together.
Chris Cornell: "Head Down" was a complete demo Ben had played for me, where he's singing on it and it's very similar to what ended up on the record. That was an amazing moment because it was one of those times when I felt like, "This must be what it was like to be in the Beatles," where one of the band members just walks in and drops a song like that ­— it's already done and you don't have to do anything, and you already know it's going to be one of the best songs on the album.
Kim Thayil: Chris had a four-track — or maybe he had upgraded to an eight-track — so he would do the vocals and guitars and then present it to us to gauge our response. There was some material he wrote that we didn't respond as enthusiastically to as, say, "Let Me Drown" or "Black Hole Sun."
Michael Beinhorn: Going into it, I'm not sure if their intent was the same as my intent. I mean, I wouldn't think for a second that they didn't want to make a great record, but I don't think that they wanted to devote the same kind of time and effort to it that I did.
Adam Kasper: Beinhorn had tons of equipment brought in, so we had several drum kits, all kinds of mics. It was really the biggest setup I've ever done or seen. I remember we took about two or three days trying to decide what kind of tape to use, how hard to hit the tape, how to align the machines,