"The future's open wide," emanates through the speakers in Hollywood's Paramount Recording Studios, which has morphed into the Dr Pepper Studio, and the phrase becomes a sort of mantra for the day. The Hood Internet's Steven Reidell and Aaron Brink have been working in the studio with Robert DeLong all day, and by the afternoon this verse becomes the production focus. They have never met before, let alone worked together, but in this one-of-a-kind lounge, none of that matters. Impressed by The Hood Internet's producing skills and DeLong's cunning songwriting chops, Dr Pepper Studio Sessions brought the two together as part of their artist pairing program, and from the chatter and laughter coming through the studio door, it seems as though the three musicians have been lifelong friends.
Though DeLong came into the session with a song he'd already been working on, the possibilities were endless when heard through unbiased ears. Together, they managed to keep the song in the same vein the Washington-based electronic artist had originally envisioned, and added something that neither act gets to utilize often — live instruments. With The Hood Internet specializing in dance-inducing mashups and DeLong generally acting as a one-man-band, this project gave both parties the opportunity to step outside their boundaries, and the result is a sparkling, romping dance track. Reidell, Brink and DeLong sat down with SPIN during a session break to discuss the process behind the collaboration.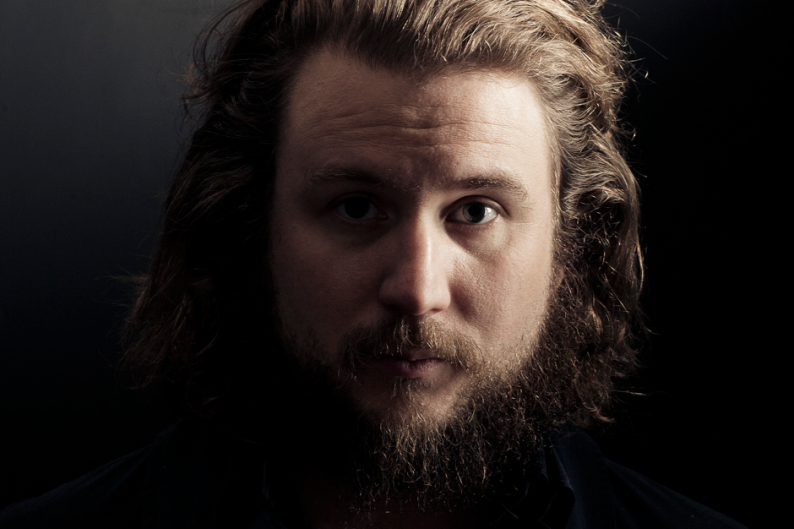 What was your initial reaction when you were asked to collaborate together?
Reidell: When we first heard about this, it was mostly the semblance of what it would be — different producers working with different artists. The spirit of what The Hood Internet does has always been pretty collaborative, so we didn't even know who we'd be working with, but the notion of it seemed like something we'd be interested in.
DeLong: I had no idea what to expect, but it's been cool. I haven't done a lot of co-producing and have been exploring the collaboration thing a lot more these last couple of months, so this has been another step in that process. It's a dope thing.
When did you find out that you'd be working together?
Reidell: We got the word on this part of it a few weeks ago.
Brink: We were really excited once we found out all the different artists we'd be collaborating with because there are such a wide range. We really like having diverse music and getting to work with different types of artists, so this has been really fun.
How familiar were you with each other's music before this session?
Reidell: I knew very little about what you (Robert DeLong) did. I had seen your name around, but I didn't dig around your SoundCloud page until this project was coming up [laughs].
Brink: I was the same – I'd heard several songs but didn't get deep into it before this.
DeLong: Honestly, I'd heard a couple [The Hood Internet] mashups and saw you guys on flyers.
How did not being too familiar with each other's music and not knowing each other beforehand affect the flow when you first got into the studio?
Reidell: We got right to work.
Brink: It flowed well.
Robert, since you're usually doing your own thing for the most part, how was it for you to kind of let go of the production side of the process?
DeLong: I had already taken the track as far as I was going to go with it, so it was great. [Steve and Aaron] have been here to add things to make it flow better and have contributed some cool parts. We've got some guitar in there – love guitar.
Since this is a collaborative effort, what sides of each of you stand out most, musically, to distinguish that this is a Robert DeLong and The Hood Internet track?
Reidell: Like Robert just said, when we came in and started working on it, he had a song that was pretty together, so The Hood Internet tried to add some melodic ideas.
DeLong: You guys helped fill it in and made some good additions.
Reidell: Production flourishes. That's a good word: Flourishes.
Brink: One of the things we really worked on here was adding live instrumentation. We also work on our laptops a lot, and so a lot of times it's all synthesizers and computer-based. It was nice to work with some old electronic instruments and guitar and all of that.
Reidell: Plus the gear that's in the studio here, which is nice. When you go to a recording studio – with so many people producing on computers now days – it's sort of an archaic idea using the gear that's in the studio. And we've been doing a bit of that, which has been pretty awesome.
Robert, since this was a song you had already been working on, do you feel like it went the direction you were hoping?
DeLong: The song is completely intact — the same arrangement and everything. It's more…just more.
What would you say was the most difficult part of this project?
DeLong: Getting this stupid thing to work!
And what is this stupid thing?
DeLong: It's an audio interface that I've never used before. It's used to transfer stuff from the board to my computer and vice versa.
Reidell: A signal chain can be kind of tricky when you're first working with it. You don't want to compromise how good the audio actually sounds, so that has to be right before you can really start recording.
What can we expect from this track?
Brink: It's a dance party. What I like about it, is it's got a lot of parts that show up in different ways throughout the song. So you'll hear a piece, and then it comes back in a little different context, which I think all dance music does really well. It changes a lot but there's kind of a consistent feel throughout it.
DeLong: It's ravin'.
What excites you most about sharing this track?
Reidell: When people that haven't worked together before collaborate, what comes out of it is ideas that individually neither party would have thought of, so it'll be cool to let people know that we worked on this. And maybe they can discern who did what themselves – kind of spot the influences in their own way.
DeLong: I'm just excited to put it out because I like putting out music and this is a cool project.
Anything else you want people to know about this track?
DeLong: I sing a lot about tarot card in this song, but you'd never know unless you knew that's what it's about. So there!