Aside from a mini-reunion between principal members AC Newman and Neko Case back in 2012, it's been nearly four years since we've heard anything new from the New Pornographers. Today, they've announced their sixth studio LP, Brill Bruisers (due August 26 on Matador), and shared that record's buoyant title track, which is streaming below as you read this (excuse the YouTube HTML5 player autoplay).
Principal members Newman, Case, and Dan Bejar (a.k.a. Destroyer) are all back this time around, alongside Blaine Thurier, John Collins, Kathryn Calder, Kurt Dahle, and Todd Fancey. Fittingly, Newman describes this new release as a "celebration record."
"After periods of difficulty, I am at a place where nothing in my life is dragging me down and the music reflects that," he said in a press statement. The title track is largely familiar ground for the power-pop supergroup, marrying huge saccharine vocal takes to bouncy basslines and jangly acoustic guitars. Along with the stream below, you'll find an interactive version of the album cover by Chris Shier.
Also: a host of upcoming tour dates, and the track list for the followup to Together, which was produced by Newman and Collins. On August 26, you'll be able to snag the record in a limited edition "paint splattered" vinyl edition, which will come with a 3D poster and 3D glasses if you preorder it.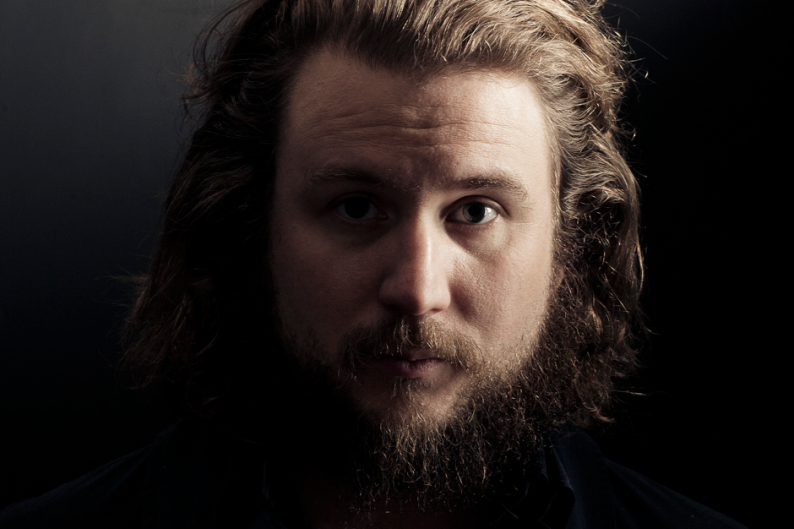 Brill Bruisers track list:
1. "Brill Bruisers"
?2. "Champions of Red Wine"
?3. "Fantasy Fools"
?4. "War On The East Coast"?
5. "Backstairs"
?6. "Marching Orders"?
7. "Another Drug Deal Of The Heart"
?8. "Born With A Sound"
?9. "Wide Eyes"?
10. "Dancehall Domine"?
11. "Spidyr"?
12. "Hi-Rise"?
13. "You Tell Me Where"
The New Pornographers tour dates:
July 18-20 – Pemberton, British Columbia @ Pemberton Music Festival
?August 29-31 – Edmonton, Alberta @ Sonic Boom Festival
?September 6 – Detroit, MI @ Majestic Theatre
?September 6-7 – Toronto, Ontario @ Riot Fest?
October 5-6 – Seattle, WA @ The Showbox *
?October 8 – Portland, OR @ Crystal Ballroom *?
October 9 – Boise, ID @ Knitting Factory *?
October 10 – Salt Lake City, UT @ The Depot *?
October 11 – Denver, CO @ Gothic Theatre *?
October 13 – Phoenix, AZ @ The Crescent Ballroom *?
October 14 – Tucson, AZ @ Rialto Theatre *
?October 15 – Pioneertown, CA @ Pappy & Harriet's Pioneertown Palace *
?October 17 – Los Angeles, CA @ The Wiltern *
?October 18 – San Diego, CA @ North Park Theatre *
?November 4 – Nashville, TN @ Cannery Ballroom *?
November 5 – Asheville, NC @ Orange Peel *
?November 6 – Atlanta, GA @ Buckhead Theatre *
?November 7 – New Orleans, LA @ Civic Theatre *
?November 7-9 – Austin, TX @ Fun Fun Fun Fest
?November 10 – St. Louis, MO @ The Pageant *
?November 11 – Omaha, NE @ Slowdown *
?November 13 – Milwaukee, WI @ Pabst Theater *
?November 14 – Chicago, IL @ Riviera Theatre *?
November 15 – Cleveland, OH @ House of Blues *
?November 17 – New York, NY @ Hammerstein Ballroom *?
November 19 – Boston, MA @ House of Blues *
?November 20 – Philadelphia, PA @ Union Transfer *?
November 21 – Washington, DC @ 9:30 Club *
?November 23 – Carrboro, NC @ Cat's Cradle *