Watch Jack White's Bulletproof 'Lazaretto' Video
Shattered glass, explosions, speeding cars, and a tattoo of the Third Man Records boss himself
Jack White keeps finding new, old ways to start the adrenaline pumping. The Nashville rock don's new video for "Lazaretto," the scorching first single from his upcoming album of the same name, has bulletholes, broken glass, speeding cars, raging bulls, skulls, and other time-worn signifiers from those movies some critic always blurbs as a "fast-paced thrill ride." But as with the old-fashioned rock'n'roll and the country-twanged fiddle of the song itself, damned if those familiar pieces don't fit together into something exhilarating. It helps that the Jonas & François-directed (Justice, Kanye West, Iggy Azalea) clip also brings White's shadow to life, turns his Lazaretto cover photo into a tattoo (see below), and, like — spoiler alert — blows up the man's guitar. "Incendiary," yes. But also incendiary.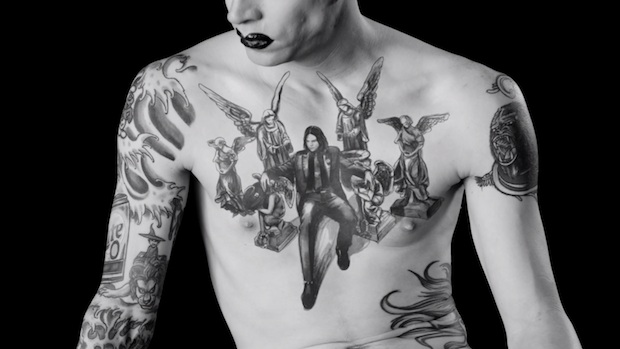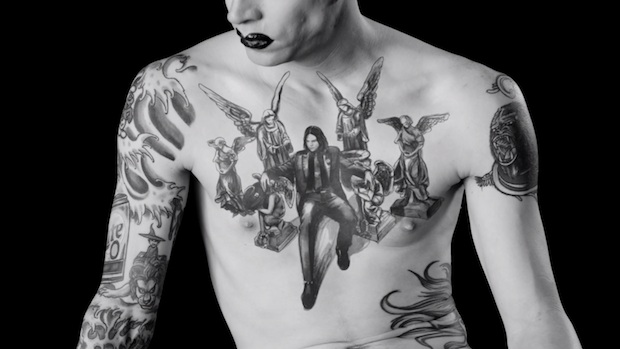 The seven-inch single comes backed with a non-album cover of Elvis Presley's "Power of My Life." The digital version of "Lazeretto" is already out, and live versions of both songs were pressed on Record Store Day as part of White's "World's Fastest Released Record" project. But of course, White's Third Man Records says the studio versions are best heard on vinyl, and the 45RPM record comes with artwork that extends the viusal theme from the singles accompanying 2012's Blunderbuss. Pre-order the single, due out June 9, here.
In other White-related news, he'll be on The Tonight Show Starring Jimmy Fallon on June 9 as both an interview subject and musical guest. That follows his May 12 visit with Neil Young, where they memorably pressed a cover of Willie Nelson's "Crazy" straight to vinyl.
As if that weren't enough Jack, his Governors Ball 2014 headline performance on June 7 in New York City has now been scheduled for boradcast on SiriusXM. For specifics about channels and times, visit SiriusXM's website. He's also in the midst of a headlining tour, so check to see when he'll be stopping by a city near you.
Lazaretto is now streaming in full via iTunes. It's out June 10 via Third Man/Columbia. Pre-orders via iTunes come with instant downloads of "Lazaretto," "High Ball Stepper," and "Just One Drink." You can also pre-order vinyl or CD directly from Third Man, including an ULTRA LP vinyl edition.