Not long ago, Nashville had an indie-rock prince, and his name was Ben Todd. Todd loved local music, the cartoon Adventuretime, and Peach Nehi soda. He didn't drink and never went to bars. He car-surfed from convertibles and wore a suit to Gabby's Burgers, a local favorite, on Friday nights. He committed suicide last year at the age of 24.
Friends described Todd as a quiet and benevolent force, connecting people to each other, to music, and to the city he loved.
"You can't talk about independent Nashville music without talking about Ben Todd," said Whit Smith, one of Ben's friends. Todd ran a record label and a website, in addition to booking the best underground shows in Nashville. He founded Freakin' Weekend, a three-day music festival that went on without him earlier this year. In its five-year history, Freakin' Weekend has established itself as a national rock showcase for acts like Mikal Cronin, Ty Segall, Black Lips, and Titus Andronicus, and it has put Nashville's own scene on the map.
"Ben was a tastemaker," said Jordan Smith, the 25-year-old frontman of the band Diarrhea Planet, who headlined one of Freakin' Weekend's Friday shows. The power-punk sextet is riding its own wave of success after touring with acts like Wavves and Fucked Up, and this summer playing big festivals like Bonnaroo and Governors Ball. Todd gave Diarrhea Planet their first big break when he booked the band for a house show in 2009. "It just went up from there."
It's hardly breaking news that Nashville's cultural cache is on the rise. From Harmony Korine's relocation to the ABC show Nashville to recent transplants like Johnny Depp, the city has proven that it offers more than twangy charm. Meanwhile, the New York Times has called it the next Austin, the next Portland, and the Williamsburg of the South. The hipster pioneers have arrived, and they've come with all the trappings: the pour-over coffee, the food trucks, the vintage stores.
Nashville's punk-rockers distance themselves from this side of Nashville, but their landscape is changing too. The house-show era has passed. Lineups like the ones at Freakin' Weekend are rare because local bands are constantly on the road. These changes were happening before Ben Todd died, but his suicide seemed like a line in the sand.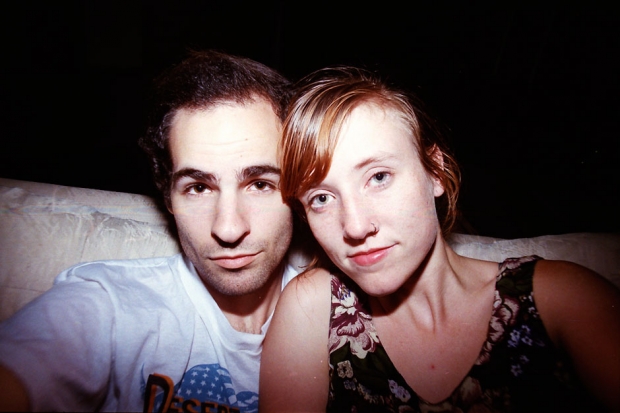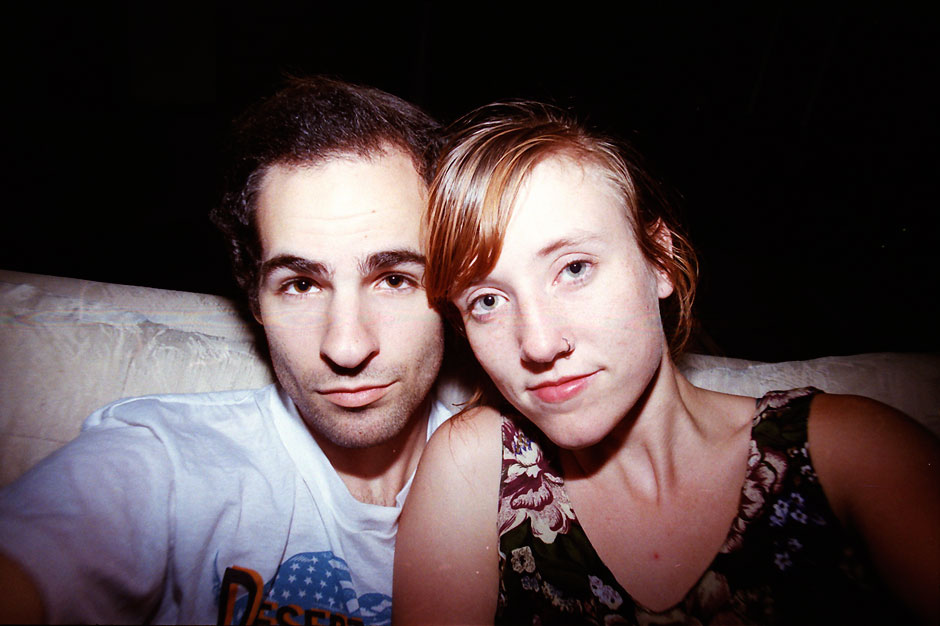 Bekah Cope is 25, but there's something childlike about her red hair and her narrow hips and the way she throws her arms around people she loves and people she's just met. She calls Todd her best friend, in the present tense. Last summer she met me in Brentwood, a suburb south of Nashville, where lawns spread like plush carpets around enormous homes.
This is where Todd and Cope grew up. Todd was one of five kids. His mom is a microbiologist and his dad is an engineer with the local power company. One of Todd's close friends said that Todd's parents "didn't seem to care about his career path or what he achieved in the music scene." Others said that Todd was close with his family but felt misunderstood. Todd's family chose not to speak on the record for this story.
Todd and Cope met at Brentwood High School — two indie kids in a town of 40,000, where Garth Brooks is considered a national treasure. Todd had a deviant streak, but it didn't come out in the usual adolescent ways. His other best friend, Sean Landis, told me, "It wasn't like all of us were going out to parties and getting wasted, or going out looking for hard drugs and tripping." Instead they rebelled by listening to the Magnetic Fields, Sufjan Stevens, and Neutral Milk Hotel. Most of the kids in their high school were what Landis called "moderately to excessively homophobic," so when the movie Brokeback Mountain came out, Landis and Todd gave out Valentines that said "I wish I could quit you" with photos of them looking into each other's eyes.
Cope drove me by her old house and the magnolia tree where she used to sit and talk to Todd on the cordless phone. They'd walk to Fresh Market, the nearby grocery store, for snacks when they would stay up late watching movies. Sometimes Todd would sleep in the guest room. "We were supposed to grow old together," she said. "I considered him my soulmate whether we were a couple or not."
At her mom's townhouse, she showed me photos of Todd from that time. Back then, he looked like the main guy from Twilight. His face is pale and handsome, dark hair, dramatic widow's peak. In his senior photo, he's sprawled on some grass wearing a polo shirt. Cope said plenty of girls had crushes on Todd; at first she didn't believe it when he wanted to be with her. They started making out and things got serious fast. Todd was a devoted boyfriend, but he was also emotionally dependent with an obsessive streak. Cope stopped keeping a journal because he would read it. She told me about his love notes, which she kept in a cardboard box with a slot on one side. "He was pulling so much, trying to get so much happiness from me."
"We expected to lose our virginities to each other," said Bekah. "But I knew — because he was a controlling boyfriend — that he wasn't healthy, emotionally, and neither was I. And so I didn't want to make that connection in that way."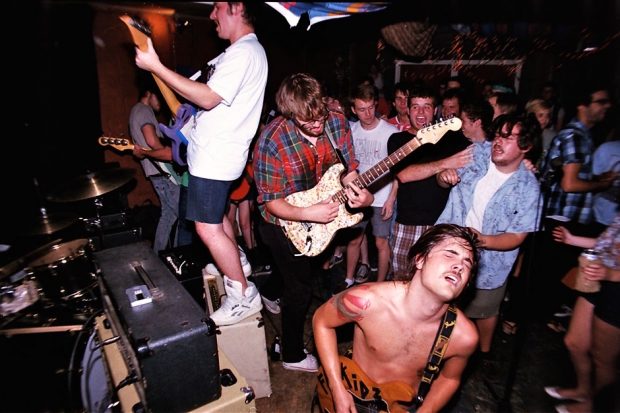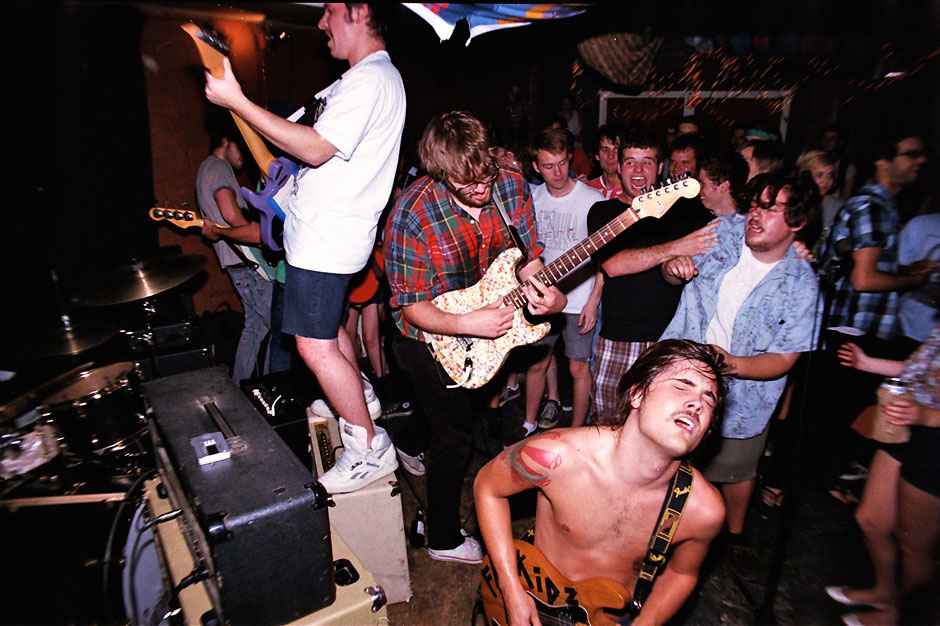 East Nashville is where the hipsters live. Hillsboro Village is where the kids hang out. Eighth Avenue South is where people from Downtown go to feel like they're slumming it. West End is where under-aged kids can usually get into shows. Any drive between neighborhoods seems to involve at least one of four highways, which overlay the city in a loose whorl.
Jeremy Ferguson, 35, has lived in Nashville for 11 years. He calls himself the old guy in a scene dominated by kids who aren't old enough to drink. Ferguson owns Battle Tapes Recording, a home-studio located in East Nashville's Inglewood neighborhood. He records a lot of up-and-coming bands, some of them for free. Ferguson says that, until five or six years ago, local indie bands never got national press. "If they did, it was a novel thing because Nashville was all about country."
The musician Daniel Pujol, 28, recalled moving to the city in 2006 and finding the scene dominated by Christian metal. "If you weren't in a hardcore band," he explains, "you weren't going to play in a venue. If you weren't in a metal-core band, then you weren't going to play in a venue." And if you were under 21 in Nashville, you had a hard time seeing any music at all.
In a remembrance of Todd published in the Nashville SCENE, the guitarist William Tyler wrote, "This town always seemed to have a prejudice against youth." Tyler does not play punk. The 33-year-old Nashville native's credits include stints with Lambchop, the Silver Jews, Bonnie 'Prince' Billy, along with a successful solo career. But when he was a teenager playing music, venues wouldn't let him in the door let alone book him to play.
"It's definitely a town where there's a lot of bars and there's also a lot of money from that, and the music business always creeps into everything," he told me when we spoke on the phone. All-ages spaces were few and far between. When he was 16, there was only one record store in town with an indie section. He learned about punk and garage-rock from reading back issues of SPIN.
Pujol and Tyler separately started hosting house shows around 2006. For both, organizing gigs was about showcasing different kinds of music and making it available to a wider crowd. Pujol's house was a dingy green cape in East Nashville, which he dubbed Meemaw House. It was also an experiment in collective living. "It wasn't just putting on a party and having a good time," said Pujol, who has a Masters in Global Affairs from the University of Denver. "It was building your own reality." Bands like JEFF the Brotherhood and Turbo Fruits played some of their first shows at Meemaw House when they were still teenagers. Kids as young as 13 came to hear them play.
Todd was 17 when Meemaw House opened, and he quickly became a regular. At first Pujol knew him only as "the guy sleeping on my couch all the time." Meemaw House was likely an early inspiration to Todd. He and Pujol shared the sense that punk didn't have to be antagonistic to be authentic (according to Pujol: "You don't have to put on your rock-n-roll face and hit your dad"), and that, in today's society, letting strangers hang out in your house was one of the more radical things you could do.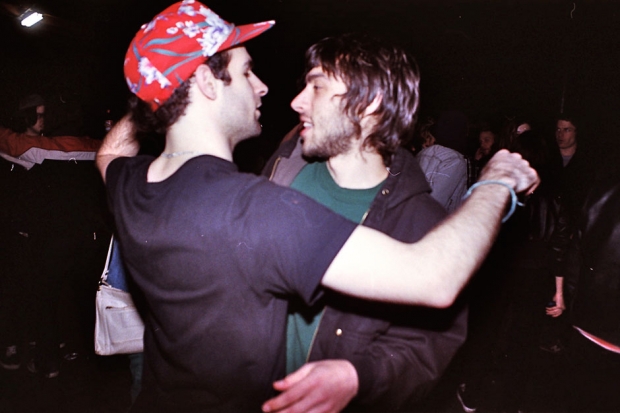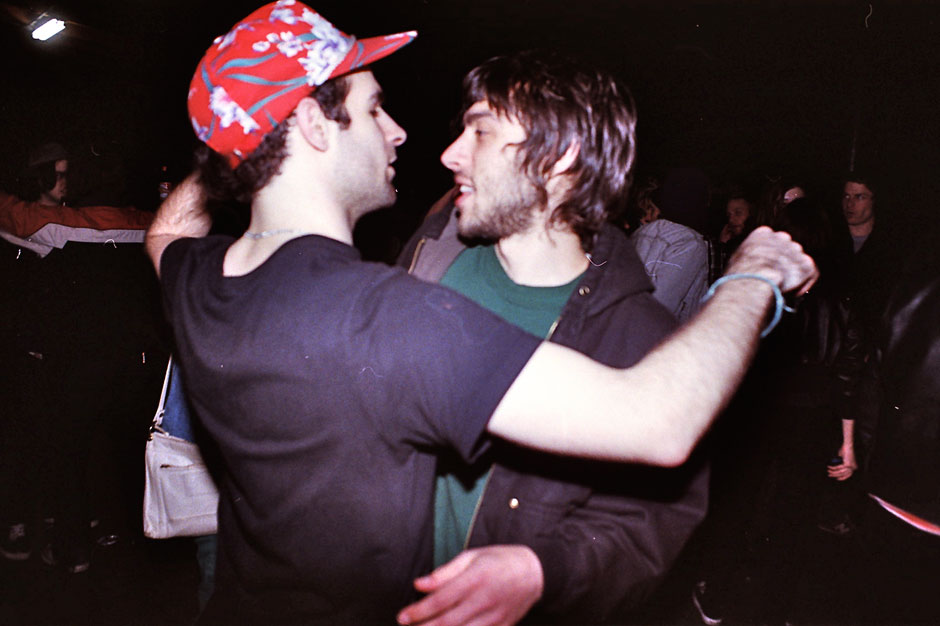 In 2008, after a rocky three-and-half-year relationship, Cope broke up with Todd. They'd graduated from high school two years earlier and were living together and taking classes at the state college in Murfreesboro, Tennessee. When they split up, Cope left school and moved in with her dad in Nashville. She quickly started dating someone new, but she and Todd stayed best friends, talking on the phone sometimes five times a day.
A few months later, Todd moved to Nashville too, to a duplex in Hillsboro Village next to Belmont University. He started zeroing in on the local punk scene.
Todd met two of his best friends around this time, Whit Smith and Eric Oglander. Oglander, 26, is a visual artist now living in Brooklyn. We talked in his parents' modernist, art-filled home in a rural enclave outside Nashville. Oglander left high school when he was a junior to pursue art. He met Todd at a party and remembered feeling an instant connection. "I think he was attracted to the fact that I dropped out of high school. He thought that was super cool, because I was just making art and just doing what I wanted to do," he said, "and I think he liked that."
Todd was always broke, Oglander recalled. He worked part-time for Local Honey, a vintage clothing store near his house, and he babysat now and then. "I don't even know how he survived," said Oglander. "He hardly ate anything." He remembered Todd getting trays of leftover cupcakes from his neighbor. "It was crazy. Any time I saw him he'd just be eating cupcakes."
"He really didn't give a shit about much except for having fun and promoting music and listening to music and going to shows," said Whit Smith. "He was just really, really fun to be around." Smith, now 27, was taking classes at Aquinas College and going to a lot of the same punk shows as Todd. Todd lived along Smith's regular bike route, so Smith started stopping by to say hello. Soon he was there almost every day. Smith had recently quit drinking.
"Ben reinforced it to me that it's sometimes cooler not to drink, and more transgressive," said Smith. "He told me, 'The world wouldn't want to see me drinking.'" Or, as Oglander put it, "Some people need [alcohol] as a boost to get in and party at shows and get kind of wild. But Todd was plenty wild."
They'd hang out on the porch and listen to records or go down to Bongo Java on Belmont and run into people they knew. At night, they'd goof off around town or go to shows. Once Todd kidnapped Smith in the middle of the night. They drove to Centennial Park, to the replica of the Greek Parthenon made famous in Robert Altman's Nashville. Todd put on the new album by garage duo JEFF the Brotherhood, and the two men danced on the Parthenon's steps until the sun came up. The next day, Todd wrote on his blog, "The epitome of Nashville was reached that morning…and every morning should only dream to be so lucky."
According to Smith, Ben had two distinct personalities: "super-flippant, party teenage mode" and "ultra-solemn reticent mode." During those years, Smith and Oglander saw mostly the first side of Todd, the side who had a soft-spot for Jackass-like stunts and who stage-dove at every show. But Landis, Todd's childhood friend, saw another side of Todd. "To say that he was sensitive is an understatement," he said. "He was keenly aware of darkness. He was keenly aware of pain and of wrong." During a time when Landis was getting into a lot of physical fights, Todd showed up at his house and told Landis, "I can see it. You don't know how to live with yourself. And I just need you to know that you don't have to be this way."
Todd told Landis to do something useful with his pain instead of putting it onto other people. Landis said this interaction changed his life.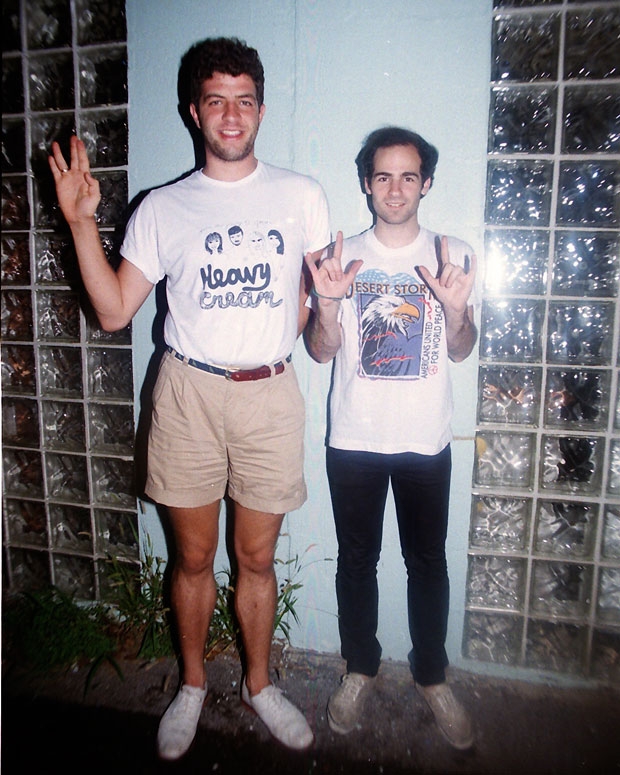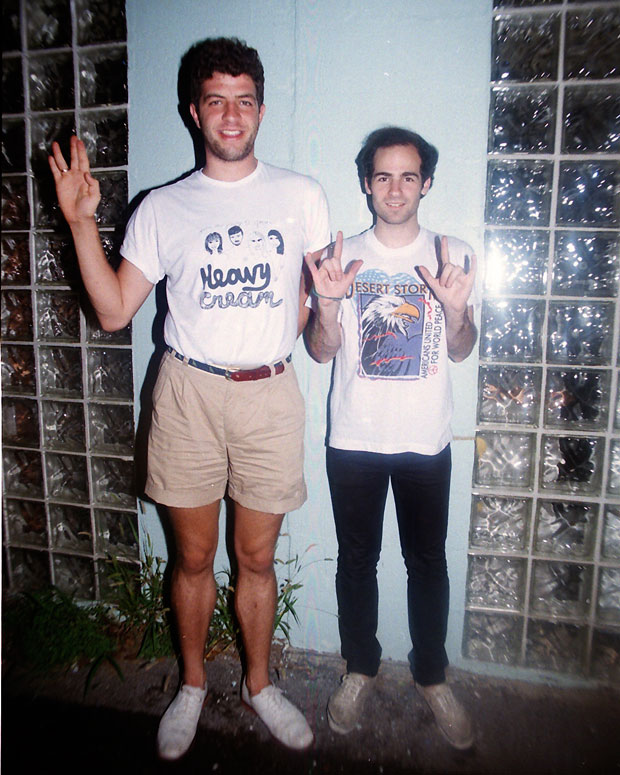 In the fall of 2008, Todd applied for an internship at VICE. He liked the magazine's style and thought he might want to write about music. Todd got the internship and left Tennessee that winter. For his Nashville friends, it was like he'd disappeared.
"I'd try to talk about [New York] but he was pretty reticent," said Oglander.
"That's not something he ever talked about," said Smith.
"His life in New York was a mystery to me," said Cope.
Landis seemed to have some idea about the five or six months Todd spent in New York, but he didn't want to talk about it on record. All he would offer was the observation, "That city does things to people. It's like some sort of trivial entertainment prison."
Landis implied that Todd had tried to reinvent himself like so many young people in that city do. Maybe he compromised his values in ways he didn't want to admit to his friends back home. Todd's name appeared on the VICE masthead in the spring of 2009, but no one who works there now could tell me much. The only thing anyone seemed to remember about him was that he'd later died.
Eventually someone in Nashville mentioned Luca Andreescu. Andreescu, 25, is a photographer whose images of naked and semi-clothed young people wouldn't be out of place in VICE. Andreescu said he was one of Todd's only friends in New York. They'd met a year earlier when Andreescu was visiting friends in Nashville, and they reconnected when Todd moved to the city.
"If you'd have me make a list of five people I thought would never [commit suicide], Ben would be there on that list," said Andreescu. "He was a Nashville person. So welcoming, so comforting. He wanted everyone to be taken care of and he wanted everybody to not worry."
The story Andreescu told was a familiar one — the young idealist comes to the city ready to be transformed. But Andreescu said that Todd never drank, not even on the night Andreescu bought a bottle of vodka and told Todd they were going to finish it together on his roof. "He was a clever little shit," said Andreescu. "He convinced me that he was drinking the vodka with me the whole time, and when I wasn't looking he would spit it out."
But just being around the New York party scene seemed to wear on Todd. Andreescu said, "He was like, 'How could I get to this place where everything's supposed to be about art and creation and it's really not?'"
Andreescu and Todd had talked about getting a place together, but by the time Andreescu was ready to move, Todd had one foot out the door.
When Todd moved back to Nashville, he started a band with Whit Smith called So Jazzy. Their songs all sound similar, with low, atonal riffs over mid-tempo beats. Nearly every track opens with Todd on bass, and he'll play that one riff for an entire song. One unreleased track is simply called, "New York." Over Todd's insistent bass line, the singer drones: "No one here wants me to do things my way / Head back to the place where my heart stays."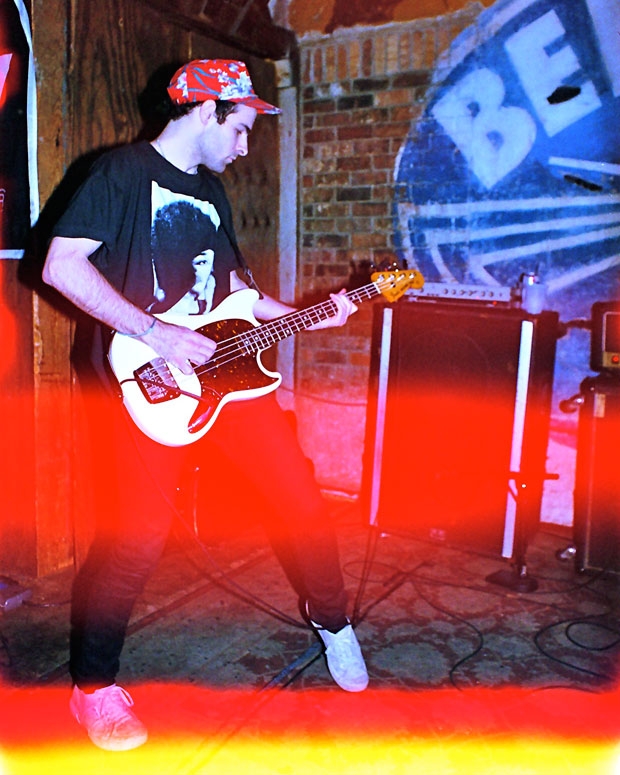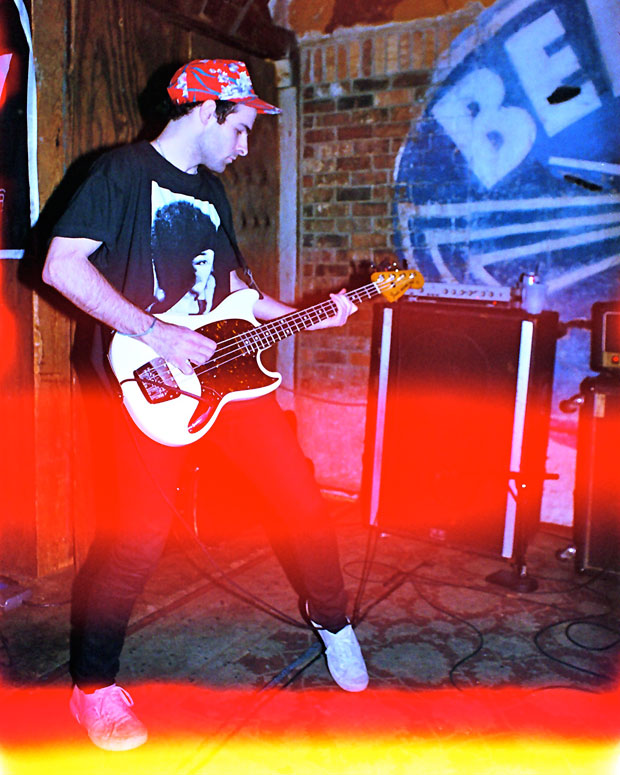 New York may have pushed Todd back to Nashville, but Nashville was ready for his return. The year 2009 was a breakout time for rock'n'roll in the Music City. In March, Jack White, who'd moved from Detroit in 2005, opened a recording studio and record store called Third Man. Dan Auerbach and Patrick Carney of the Black Keys followed soon after with their own studio. At the local level, bands like JEFF the Brotherhood and Natural Child were seeing more mainstream success, touring nationally, and launching their own record labels. "Infinity Cat [JEFF the Brotherhood's record label] and the Belmont scene and all these other scenes were really whipping up, but [Todd] lit the match and set that shit on fire," recalled Whit Smith.
"He had this power to get people to do shit," said Landis. "To self-actuate and realize their potential."
Today, Wedgewood-Houston in South Nashville is what realtors call a pioneer neighborhood. When Todd moved there in the summer of 2009, it was an industrial no-man's land. He rented a commercial space near the state fairgrounds. The concrete cube had been a police precinct in the 1940s. Then it became a squatters' den; train punks bedded down in the rafters. It had concrete floors and no windows, but, miraculously, it had a stage. Todd dubbed it Glenn Danzig's House.
Jordan Smith described Todd's house-show scene as legendary. "A touring band would come through and make a thousand bucks at a house show because so many people would come. Kids would be doing cannonballs off the stage, things that you would see in movies and videos from the nineties…it was the most punk thing I'd ever seen."
Todd got a reputation for caring as much about putting on shows as bands cared about playing them. He was a relentless promoter. During shows, he was always making sure the cars were legally parked and that someone was collecting donations for the touring bands. His shows actually started on time. When touring bands wanted to schedule a night in Nashville, they'd ask for him by name. Todd booked big acts like the Black Lips on the same bill as local bands like Kiddo, whose frontman Greyson Anderson was barely a teenager at the time. "It was the punk mecca house of Nashville," said Anderson, who is 18 now and fronts the punk band Dogs of Oz. "To be 13 years old and to play that house was a really big deal in my world."
The same year he opened Glenn Danzig's House, Todd started a blog called Nashville's Dead. Under the pseudonym "Forever Young," Todd covered the local music scene and talked up the bands he loved. "It's the last week of July and there are a bunch of good things going on to make you forget about this summer bummer month," he wrote in one characteristic post. To this day, there's a distinct vernacular in Nashville's punk scene, much of it traceable to Todd's blog. Anything bad is a "bummer," high-school kids are "babes," "awoooo!" is an expression of excitement, and "chu got it baybee" is an encouraging remark.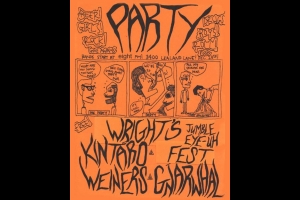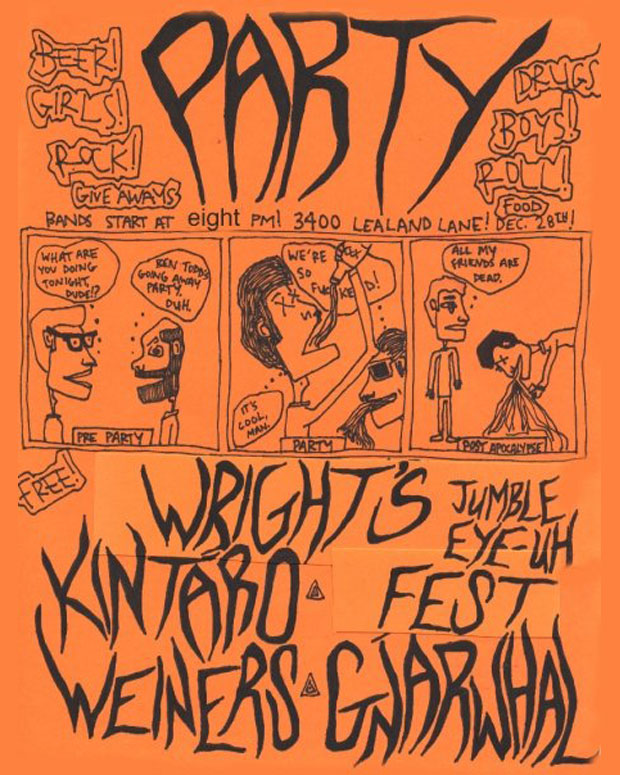 In early 2010, Todd announced on Nashville's Dead that he was launching a three-day music festival — "a caps-lock, R Kelly's 'Remix to Ignition' style Freakin' Weekend." The first Freakin' Weekend happened at Glenn Danzig's House and a sports bar called Betty's Grill. Todd brought in bands from Brooklyn, Detroit, and Baltimore, including the Beets and Ex Humans, to play alongside hometown favorites like Natural Child. Later that year, Todd started a record label under Nashville's Dead, releasing singles by bands like Useless Eaters, William Tyler, and the Paperhead.
Todd had started a scene apart from the industry culture that surrounded him; now that culture wanted into his world. People from Jack White's recording studio started turning up at Glenn Danzig's House; so did guys from VICE's music label. According to Smith, there was always a lot of speculation when they saw an old guy in the room: Was it a record exec or one of the weirdoes from the neighborhood? Todd never turned anyone away.
"I went to a lot of early shows at Glenn Danzig's House because it was the only place booking the rock'n'roll bands I wanted to see in town," Ben Swank, Third Man Records co-founder, told the Nashville SCENE in 2013. "I was just looking around myself asking, 'Who are all these kids?'"
"The kids didn't really give a shit," Ferguson told me. "Around Nashville, there's always someone [from a label] coming around."
Lifestyle brands like Converse came to Glenn Danzig's too, shooting ads and giving away free stuff. That October, Nylon magazine called Nashville "the coolest city you've never visited" and gave Glenn Danzig's House a full-page write-up. Todd was quoted as saying, "Everybody loves to party. I threw this show together in two days and everyone came out and partied so hard. As long as I can put on shows with good bands for cheap and it's all-ages, I'll keep doing this forever." In 2011, Rolling Stone proclaimed Nashville to be America's best music scene. The Guardian ran a story on East Nashville, calling it "American rock's hottest property," and touting 23-year-old Todd and Nashville's Dead.
By 2011, the house-show scene had reached a breaking point. Todd was hosting three shows a week at Glenn Danzig's. For bigger acts, 200 kids might show up. Meanwhile, rents were rising as neighborhoods gentrified, and cops were cracking down on noise complaints. Todd's landlord told Todd that he wanted to fix up and sell the place.
The second Freakin' Weekend extended to four nights, all at clubs and bars. Davila 666, Ty Segall, and Jacuzzi Boys played. At the same time, more and more Nashville bands were getting national attention and going on tour. They were playing bigger gigs and making more money. "When you get to a certain point you have to make a decision, like, 'Okay, we probably can't do a lot more stuff like [house shows] because you have to start worrying about the value of your band,'" said Jordan Smith, who spent more than half of last year on tour with Diarrhea Planet. "A lot of people started having to move on."
Glenn Danzig's House had its last show in August 2011. Todd moved out shortly after. Other venues continued, but Glenn Danzig's closure was a premonition. The house scene was swallowing itself.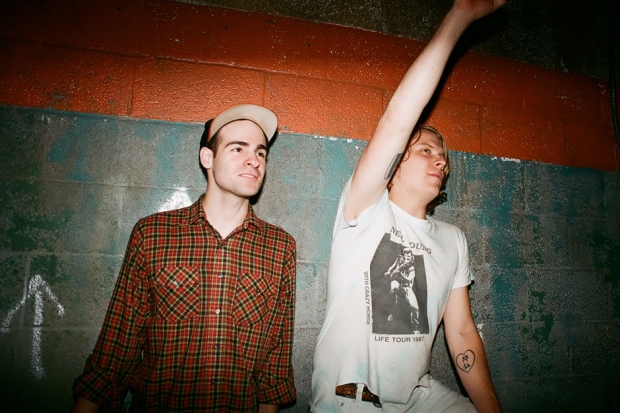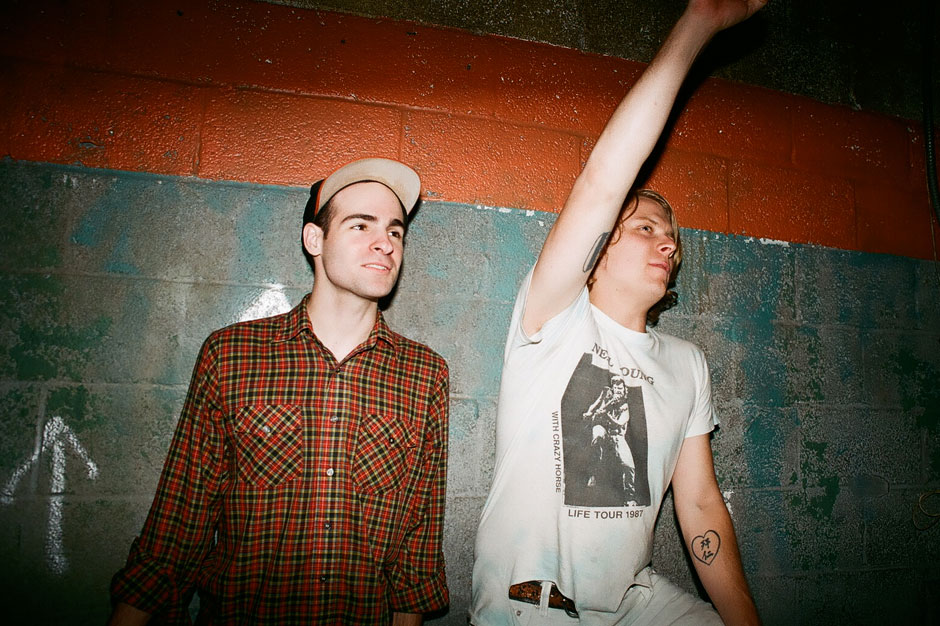 By the beginning of 2012, Todd was effectively running Nashville's underground scene, booking shows at clubs, overseeing his website and the record label, organizing the third Freakin' Weekend, and recording an album with a new band of his own, D.Watusi. He had a small crew of friends contributing posts and photos to Nashville's Dead. To the people who saw Todd at parties and shows, he seemed like the happiest, hardest-working guy in Nashville. It was as if he'd channeled his New York disillusionment into all these projects, where they worked to his advantage.
Todd had many moments of genuine happiness during this time, his friends say. As Landis put it, "Music was this strange force that offered him some sort of grace to his everyday life." But Todd's productivity was broken by periods of mysterious withdrawal. He wouldn't return phone calls or texts for days. Sometimes people would show up at his new house on McCall Street and he'd text them from his bedroom to say he didn't want to hang out. Oglander recalled, "I'd be hanging out with him and it'd almost feel awkward, like, I would know that this is one of my best friends, but there'd be some kind of veil that was keeping me at a distance from him."
He also had a temper. The perfectionism that allowed him to throw the best parties in Nashville could turn poisonous when directed toward his friends. "He had really high standards for everyone," said Landis, and his convictions "only became stronger the older he got." If he felt slighted, he would punish people by shutting them out. Landis remembered visiting Todd in New York and Todd getting upset with Landis for being messy. Todd saw it as a sign of disrespect. "We had a falling out," Landis said. "His response was excessive, as it was whenever he felt infringed upon."
Sometime in 2011 or 2012, Cope can't remember when, Todd told her that he had a blood disorder that caused his blood platelet count to drop below normal. If his count got too low, he said, he could start spontaneously hemorrhaging. According to Cope, Todd's other close friends had no idea about his illness, nor did his family. In the months that followed, he sometimes mentioned to Cope that he'd gone to the doctor to get blood drawn, but he would evade any questions she tried to ask. "I don't want you to be bummed," is all he'd say.
Another subject he was extremely private about was money. Between running Nashville's Dead, booking, promoting, and hosting shows, putting out records, and organizing Freakin' Weekend, Todd had a full-time job without much income. "I don't know if Ben ever made a dime off of any shows he ever did," said Tyler.
"No one knew where Ben was getting his money," said Oglander. "Nobody." He worked hard on his various projects, but the rest of the time he seemed to just be hanging around.
The most prevalent rumor is that Todd wrote for VICE under various pseudonyms, but no one at the magazine responded to verify this. One friend said that Todd borrowed money from his uncle. Whatever the case, Todd's generosity seemed to some like a form of recklessness. He'd pay touring bands' travel costs and buy them food. He'd pay to get under-aged kids into shows. He didn't drink, but he stocked all his shows and parties with booze.
"Money was just something to spend for him," said Oglander. "He wanted to create an environment for people to have fun. That was his main goal in life. To make people happy."
When asked why, Oglander didn't hesitate. "I think probably because he was a pretty deeply depressed, sad individual," he said.
People in Nashville have good Southern manners. They don't often complain about the paparazzi looking for Taylor Swift or the new condominiums going up in Hillsboro Village. But sometimes they cracked. Women grumbled about a certain big-name, married musician sending them dirty texts. They made fun of the Third Man record store for selling more trinkets imprinted with Jack White's face than records.
Some, like Diarrhea Planet's Jordan Smith, expressed deeper frustrations. "We don't want high-rise condos, we don't want to look like other cities. It's Nashville. There's a sense of history here that you don't have in a lot of other places and there's a lot of value in that."
"This town is getting more crowded in a slightly annoying way," agreed Tyler. "And the rent's getting more expensive, and a lot of people are trying to take credit for things they don't really know about." But he was too polite to elaborate. //player.vimeo.com/video/13044132
Local punk and indie scenes are full of under-aged musicians, but maybe none are as young or as good as in Nashville. One of the standouts of Freakin' Weekend V was Weekend Babes, a crew of high-schoolers fronted by 18-year-old Will Mann. Their set was tighter than some of the bands twice their age. Their drummer, Ryan Donoho, and another high-schooler, Asher Horton, also played in the backing band for Fictional Boys, a current project from White Fence guitarist and music producer John Webster Johns. Johns, 32, is from Los Angeles. He never picks up a backing band except when he comes to Nashville.
"I was shocked when I came here," he said. "These kids pick up stuff I can't teach people in L.A." Johns wanted to take Horton and Donoho on tour, but they had to go to school.
"There's something in the water here," said Ferguson. More likely, it's in these kids' blood. The kids in the Nashville punk scene aren't outsiders; many of their parents are in the business. They go to school with grandchildren of the Everly Brothers and Earl Scruggs. They're not into country, but they've taken plenty of pointers from that world.
"There's a craftsmanship and a kind of organic approach to making well-thought-out music that country music has always been about," William Tyler said. "And [in Nashville] the aesthetic is like: 'If you're going to do it, you need to be good at it.'"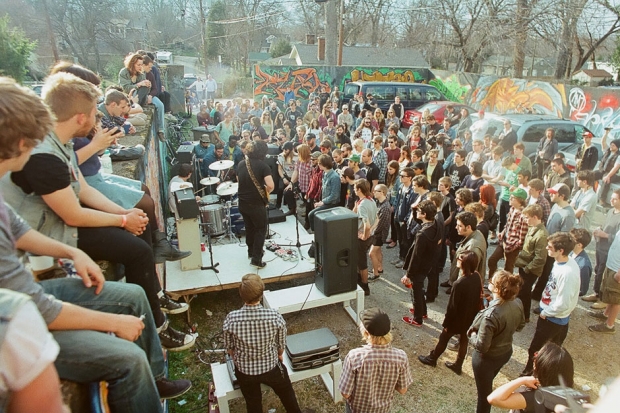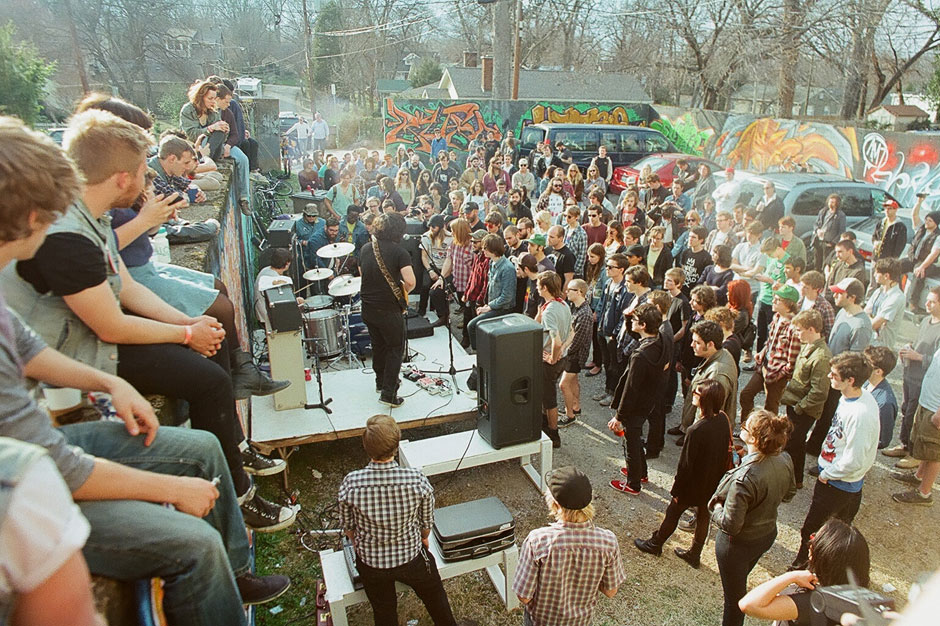 By 2012, Nashville's Dead had become the authoritative guide to the all-ages punk scene. But from the very beginning, Todd's posts were written in the careless tone of a couple of high-school kids:
August 25, 2009: We meant to write about this earlier but our teachers are really swamping us with homework this semester. Algebra!? What a hassle. Anyways…
September 17, 2009: John Fogerty graced the Mercy Lounge last night, we are super bummed we couldn't be there. We got word about it earlier that day and spent the whole rest of our day trying to persuade mom and dad to let us stay out late on a school night, but they weren't having it. Seriously though, mom & dad?? It's CREEDENCE.
Why the teenaged persona? One explanation is purely practical: Todd was hell-bent on creating a punk-rock scene in Nashville, and he needed the kids if he was going to succeed. The voice he adopted didn't fool anyone, but it got him the audience he sought. A 16-year-old named Amelia Anderson told me when she started going to shows in 2011, a lot of the crew was starting to die out, and people were starting to not care anymore. "When we found it, it was all completely new and exciting to us," she said. The kids' energy fed Todd's energy, and it fed the community he was trying to create. As Landis put it, "If we want to make this world, it needs to last."
But Todd seemed fixated on staying young, even offline. He pulled away from friends his own age, many of whom were changing in ways Todd didn't like to see.
"We had this 'Forever Young' mantra that we would all ascribe to," said Whit Smith. "Then, I don't know, I got involved with the girl who's now my wife and really got on track to graduate from college and Ben had dropped out, and Ben and I split ways philosophically concerning … I was basically [doing] what my old self would call 'selling out.'"
Smith continued, "I used to hang out with him every day like when I was a student not doing a damn thing. I'd go over there, hang out with him, smoke cigarettes and listen to records. And shoot the shit all day. But getting older, like, I don't know."
Todd started spending most of his time with the high-school kids who read his blog and came to all his shows. Like Todd, these kids had no interest in sitting around in bars. He would pick them up from school, take them record shopping, sneak them into shows. He was their punk-rock idol.
"He always seemed to be into everything we did," said Horton, who is 18, about to graduate from high school, and has a serious mop of hair that he's always shaking out of his eyes. We talked before his shift at Bobbie's Dairy Dip, a pink-and-green pastel drive-in on Charlotte Avenue. Todd was an early champion of Horton's band, Fox Fun, and the two became good friends. Todd would meet up with him and his friends at Baja Burrito in the Melrose neighborhood or Fido, a coffee shop in Hillsboro Village. Horton said it never seemed weird that Todd wanted to hang out with a bunch of 15-and-16-year-olds. "He just related to [us]. I mean, Forever Young… he was always just a kid himself so it wasn't too much of a stretch." (Later, Landis would tell me that the "Forever Young" mantra had a second half: "Forever Young, Eternally Bummed." But Horton didn't say anything about that.)
"He'd have these parties at his house, and I'd get tired of hanging out with people — I don't really drink or anything — he didn't drink or do anything really, which I thought was cool because pretty much everybody does that stuff, you know, but he stayed really clean which is cool and he — I don't have anything against drugs or alcohol but, um, yeah — I would always go back and just watch TV, and he'd always be there in the back just by himself watching Adventuretime, and we'd just watch Adventuretime while there's this party going on."
Horton laughed, not seeming to realize how sad the story sounded. A man is driven to make other people happy, and he excels at it. He pulls fun out of thin air. But he can't take part in the magic he creates. When the work of making fun is complete, the man fades away.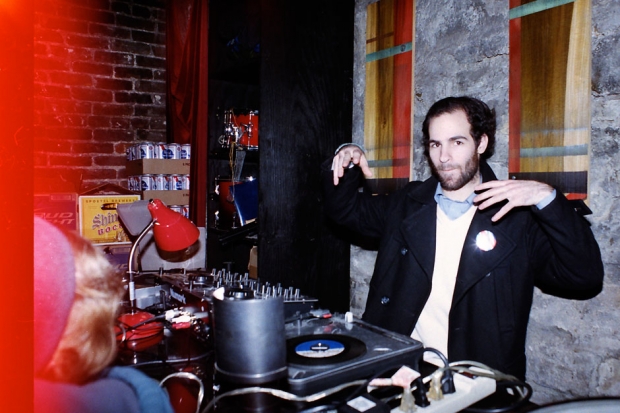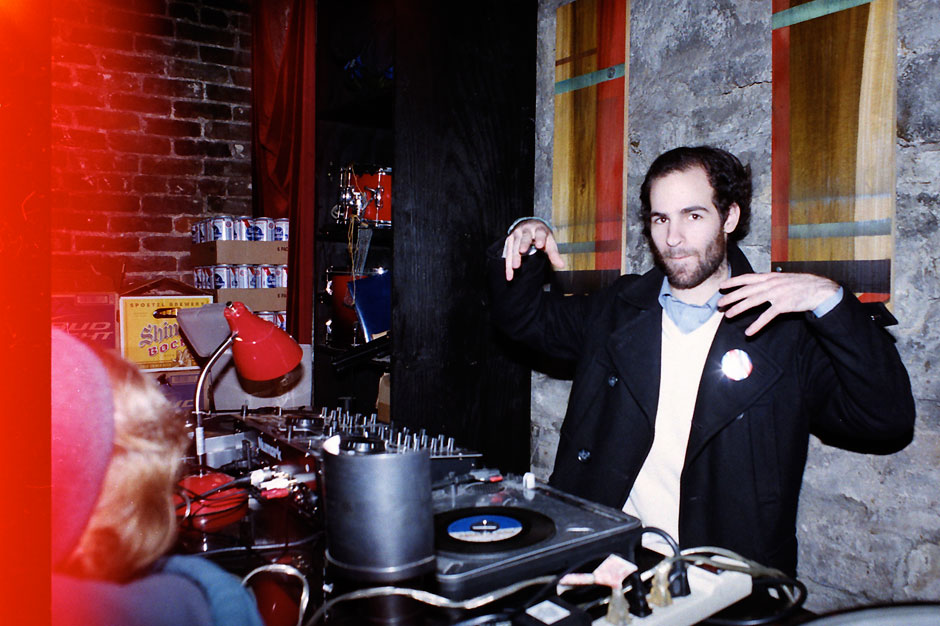 In summer 2011, one under-aged person in particular caught Ben Todd's eye, a petite, dark-eyed senior named Julia Williford. Todd hadn't dated anyone since Cope, but he fell hard for Williford, who goes by Julia Bee. At first, they kept their relationship a secret. It caused a stir when word got out: Williford was 17 and Todd was 23. According to Amelia Anderson, who is Williford's best friend, "It was weird, but I got used to it really fast. I knew he wasn't a creep. He was just Ben Todd."
Williford said that Todd was a doting boyfriend. He showered her with gifts; he never once let her pay for a meal. He cooked her breakfast when she slept in. On her 18th birthday, he filled her room with balloons while she was at school. Cope said that Williford made Todd happier than anything she'd ever seen. "And in some ways," she said, "I resented that and it really hurt my feelings. But at the same time I was really glad he was capable of achieving it."
Todd was careful not to let Williford see his depressive side. "He wanted me to be happy," said Williford. "He never wanted to worry me or bum me out." Todd had determined that Williford was the one good thing in his life, and he was desperate to hold onto the relationship. Cope recognized Todd's pattern. "What he wanted," she said. "Nobody could give."
Todd and Williford carried on a youthful romance through the summer of 2012. In August, Williford moved to New Orleans to start college. They agreed to stay together, but Williford said it became too stressful managing school and a long-distance relationship. "He wanted to talk a lot," she said. "I couldn't give that much to our relationship." Williford told Todd she wanted to move on. Todd was devastated. He texted and called Cope constantly to talk about how much he missed Williford and how she never called him anymore. Cope told Todd he'd set himself up for heartbreak. "She's eighteen," she said. "She's in college for the first time. You knew this was going to happen. You did it on purpose."
Todd spiraled into depression after that, Cope said, telling her every day that he wanted to die. "I want to be gone," he'd text her. "I'm not made for this world." Cope started sleeping at his house to watch over him, lying to his roommates about why she was there. "He was just trying to get me to spend every moment with him," she said. But eventually she moved back home, telling Todd, "I love you, but I have to live my life."
Cope believed that some part of Todd had unresolved feelings for her. "We were together for three-and-a-half years and we never had sex," she said. "It wasn't complete."
Todd had told Williford about his blood disorder before she left for school. That fall he told her that his platelet count had gotten dangerously low. Willford said Todd talked about the possibility of getting his spleen removed, a procedure that might have cured him. "He kept asking me what he should do, and I kept telling him to get the surgery," she said. But Todd said he didn't want to burden his family with the cost. Meanwhile, according to Williford, Todd was sick all the time and throwing up. He blamed side effects of medications that were supposed to be helping his disease.
Todd's illness could not be independently verified. According to the autopsy report, Todd was a healthy 24-year-old man, "normally developed, well nourished, and appears older than the reported age." His spleen was normal in size, shape, and color. His other vital organs were unremarkable.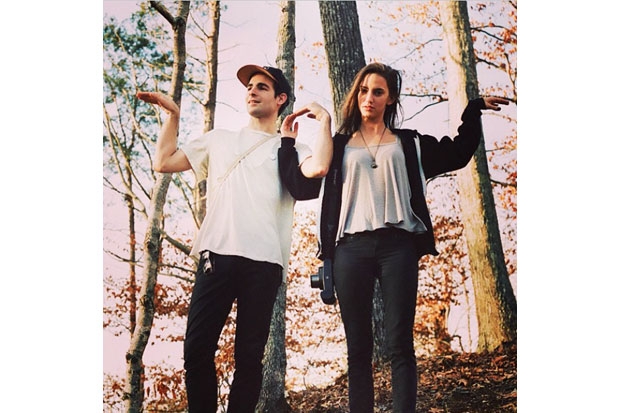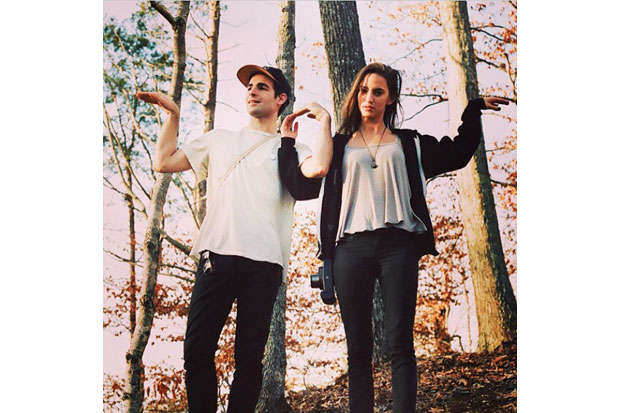 Despite Todd's prominence and wide circle of friends, no one knew what was really going on except Cope and, to some extent, Williford. In December, Cope got in touch with Todd's three closest friends — Landis, Oglander, and Smith — to show them the texts Todd was sending her. Oglander made a point to see Todd every day after that. Sometimes they'd sit on the couch and watch TV. Other times, Todd would refuse to come out of his room.
In one series of texts from that month, Todd expressed to Cope deep frustrations with both his relationships and the city he loved.
"I feel like I'm only ever trying to tell people how much I love them and appreciate them but they don't want it," he wrote in December. "Everyone thinks I'm an asshole. People hate me here."
Bekah tried to encourage him. "You've accomplished so much and you have done so much for Nashville and the kids and I cannot even imagine what you are going to get done in the years to come," she wrote.
"I've watched the only city I love get turned into a fucking magazine spread," Ben replied.
Right before Christmas, Todd called Oglander and told him to buy a bus ticket to New York. Todd wanted to get out of Nashville. "Just come with me," he said. The trip took 24 hours and they were both miserable. "It was an awful journey up there," Oglander said. They stayed for a few days and hung out with Oglander's brother, who lived in the city, but Todd was obviously not doing well. He barely talked or ate. At that point, Oglander said, Todd's suicide felt imminent. "As with anything Ben did, if he put his mind on something, he was going to pull it off," he said. "I really felt like it was just a matter of time, because he was in such a dark place." Oglander paused, reflecting. "But, like…I mean, who am I to step in the way?"
Williford came home for winter break, and she and Todd fell back into the pattern of their relationship. His Instagram feed is full of photos of her from this time: hiking in the woods, lying around in bed, eating Oreo pancakes on New Year's Day. He and Oglander were working on opening a new all-ages venue in Nashville, and Todd seemed excited about their plans. The Nashville SCENE did an end-of-the-year music poll, asking Todd, "What trend would you like to see left behind in 2013?" Todd answered, "No more bummer days. Good times forever."
Meanwhile Todd was asking Cope for sleeping pills and talking about ways he could kill himself. Cope didn't tell Ben's family that Ben was suicidal. "I mean he's wanted to since he was fifteen, and I didn't know when…" she said, trailing off. Todd and Cope's codependency was stronger than any logic. She felt bound to his every impulse, even his decision to die. Todd told her that, if he committed suicide, he'd want Cope to find him. Cope said she didn't find this strange. "If anybody else had found him, it would have really hurt my feelings," she said. "It would've felt like weren't as close as we were."
Williford went back to school at the end of January. Todd flew down to see her just a few weeks later. He brought her a film scanner as a gift. To avoid awkwardness with Williford's roommate, Todd and Williford decided to stay in a hotel, but it was Super Bowl Weekend and the game was in New Orleans; the only room they found was 45-minutes away. Still, Williford remembered it being a good trip. She could tell Ben wasn't happy about their undefined relationship, but didn't think that was the reason for his depression.
"If he hadn't been [physically] sick, he would've been okay," she reasoned. "He struggled with depression before and he dealt with it."
During that trip, Todd posted a picture on Instagram of Williford sitting across a table, smiling adorably with her tongue poking out from the side of her mouth. "ima die" reads the caption. The next photo is from the same day. Williford is perched under a massive live oak. Spanish moss filters the sun like sheets of gauze. The next photo is dated February 10. In it, Todd is at his house, looking at himself in a distant mirror. He's wearing a black baseball cap and a white T-shirt. The camera he's holding obscures his entire face. "i love you," says the caption. "really though – hope you all know that I love you."
On February 12, Landis and Oglander were walking Landis's dog through Vanderbilt's campus, weighing their options regarding their friend. They knew Todd would never willingly get treatment. He was against taking medication, according to Oglander. They were afraid that if they forcibly admitted him to the hospital, he might shut them out even more. Still, they decided it was worth a try. Meanwhile, Cope was heading to Todd's house on McCall Street, in South Nashville. It was a little after 4 p.m. They had made plans to hang out, but the house was empty when she got there. She immediately called Oglander.
"When she called me with that, I knew," said Oglander. "I just had a feeling. It's like, that's it. He's probably gone."
Landis and Oglander rushed to Oglander's car and headed to Todd's place. Police cars streamed past them as they drove down Nolansville Road. Oglander got a text from Cope: "He's in the shed." At first it didn't register. "What do you mean he's in the shed?" Oglander thought. They turned onto McCall and the street was overrun by ambulances and police.
Todd's body hung from a rope tied to a crossbeam in the shed. He'd planned it so Cope found him, just like he'd promised her. He left notes for Cope and Williford. He delegated responsibilities for Nashville's Dead and Freakin' Weekend. He left his possessions to his friends.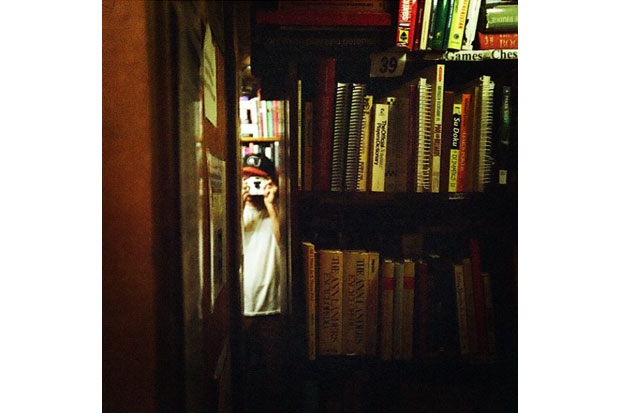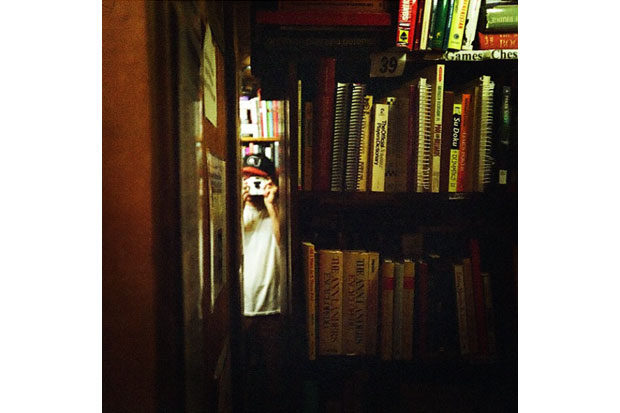 The next day, a eulogy went up on Nashville's Dead, posted by Todd's friends: "We can't say things will be the same, but know this: the party cannot be stopped as long as the Young People will it to be." A few weeks later, hundreds of people came to Freakin' Weekend IV, which Todd had organized meticulously before his death. They stage-dove from cinderblock walls, they threw their bras on stage. Todd's band D. Watusi played with a new bassist while Williford crowd-surfed. The local paper described the festival's atmosphere as "solemn but decidedly determined-to-party."
Not long after, the house where Todd died had a punk-rock show. "It's just as great, it's perfect," said Greyson Anderson, the Dogs of Oz frontman, when asked about the scene since Ben's death. This will-to-party mindset was an homage to Todd's life, like dancing on the steps of the Parthenon in the middle of the night. But it seemed like a denial too.
Willful ignorance and naïveté are hallmarks of underground scenes everywhere. But perhaps they're even more prevalent in Nashville, where the community is a bizarre lovechild of Southern manners and anarcho-punk attitude. As William Tyler told me, "This isn't really a dark town."
Cope said she was frustrated by people's desires to gloss over the reality of Todd's death. "[Recently] someone said 'I wish everything could just go back to normal,' and I said, 'I don't. He'd be here, and he'd be sad and he'd be in pain.'" Even if she went back in time, she said, Todd still wouldn't have let her help him. "I tried," she said, sounding angry. "I did everything I could."
Cope was also unabashedly full of nostalgia for a time before Nashville started being a "thing," before people from out of town came in and "started idolizing it." She talked about seeing her friends turn from artists into businesspeople. As a 25-year-old lamenting the way things used to be, Cope comes off sounding more naïve than cynical: "We were just younger before, and money wasn't a priority, and it was just about creating things. The ideals that we had before just don't make sense in the financial world." It's impossible not to think of Todd when Cope talks like this. Youth is pure and money is pointless — that's how Todd lived.
Ferguson, the punk elder-statesman, was more pragmatic. "The hipsters can come and bum people out looking like they came from the dustbowl to get their twenty-dollar coffees, but I don't care about them. Blonde on Blonde and Harvest got made here without it being a 'rock town,' so if it's not a 'rock town' in five years, the same kids who are playing music here will still be doing the same stuff." He already sees kids stepping up to continue Ben's work for the next generation. "I'll be the grandpa," he said.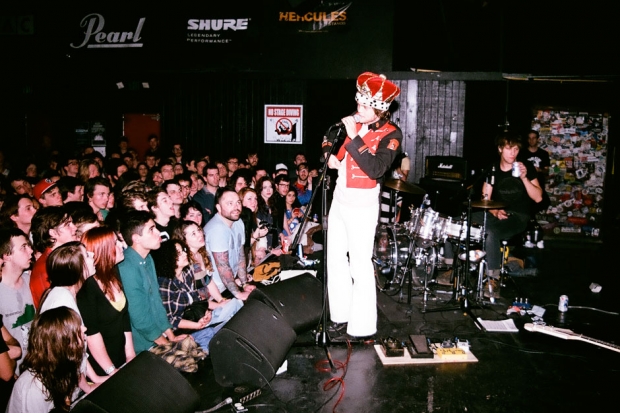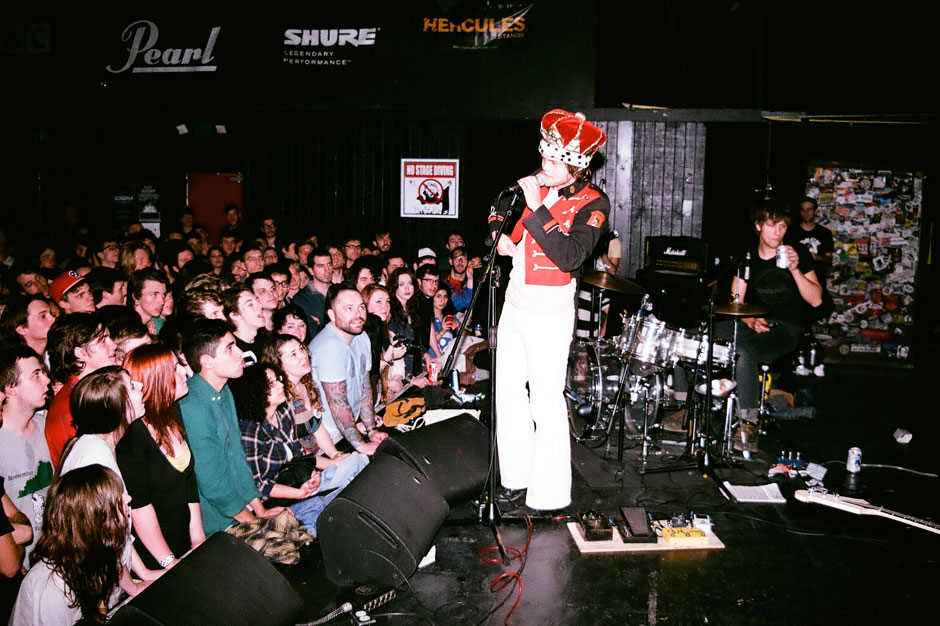 Freakin' Weekend V was surprisingly well-behaved, as punk festivals go. Often it seemed like the musicians had to work to rile up the crowd. "I was hoping for more debauchery," said one videographer, in from Los Angeles. After Natural Child closed out the last show, the cheering died down quickly and it seemed like an encore wasn't going to happen. When it did, they dispatched one song with brisk efficiency.
The weekend was also more of a hometown affair this year. Hunters, from New York, and OBN IIIs, from Austin, dropped off the bill at the last minute. Other touring acts were already booked for South by Southwest.
Dillon Watson, 22, was Todd's D.Watusi bandmate and friend. He was also part of a small group who took over Freakin' Weekend after Todd passed. "A lot of bands just weren't available to tour or were already on tour in another part of the country, and flying them in was not a viable option," he said. Despite the stresses of the last year, he seemed to be an endless well of patience and good cheer during Freakin' Weekend.
Attendees privately expressed frustration over the fact that some available bands, like Fucked Up, were not pursued because the organizers felt they didn't fit with Todd's vision, but Watson said that wasn't the case.
"Obviously things have changed," he said. "Our tastes are in line with what Ben's are, but we granted ourselves some freedom to step away."
Watson also addressed a rumor that had been circulating among festival-goers — that this would be the last Freakin' Weekend. "It's a whole lot of work but as long as the bands are here to play and my friends are here to help me and as long as the kids are in town to come to the shows, if it makes sense we'll do it."
But he later amended that with a flash of pessimism. "When success gets involved, jealousy and money-grabbing will probably follow pretty quickly," he said, alluding to the national attention that Nashville bands have received in recent years. "Of course there will be an end to [Freakin' Weekend], and the end is probably nearer in sight than we might think."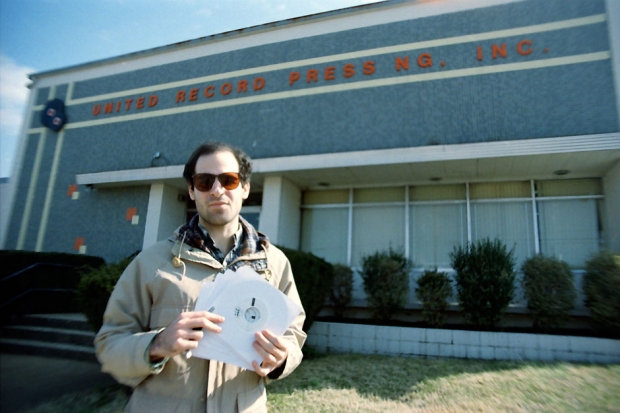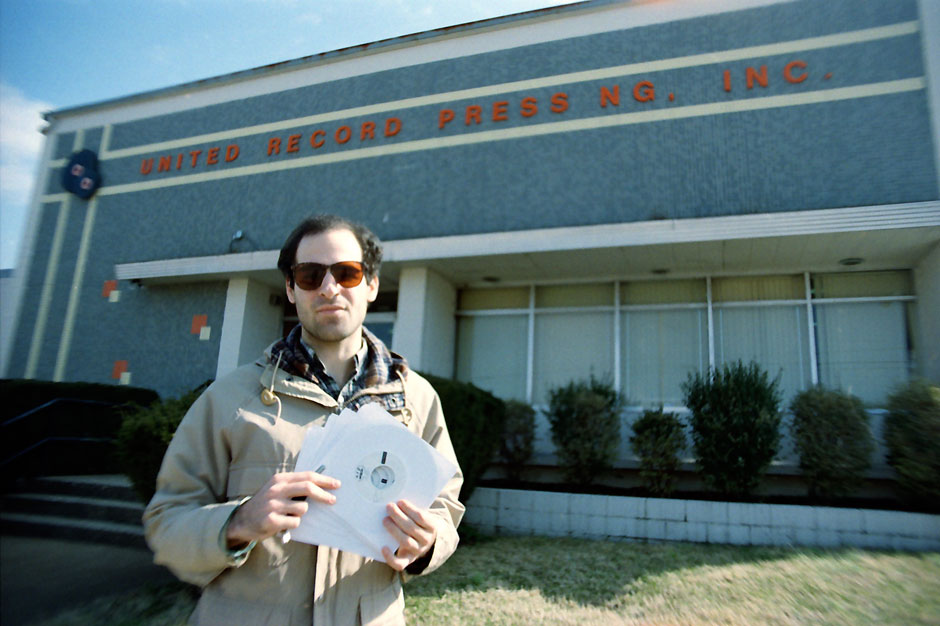 The Nashville's Dead logo is a white iris — the Tennessee state flower — surrounded by black. Todd had it tattooed on his chest. Cope has it on her shoulder and Williford has it on her thigh. It's printed on pins and stitched on jackets worn by kids all over town. Cope doesn't want those kids to look at Todd like he was a god. She tells them that Todd's death proves he was flawed, and that they have to live on in the way he would've wanted them to.
Todd left a list of New Year's resolutions on his desk. Many of them read like mantras, and people who knew Todd repeat them often. There's no room for more hate. Be a freak if you want. Help everyone if it's in your ability. Nashville is your mother. Grow.
Todd is buried in the Catholic Cemetery off Lebanon Pike, next to a breakfast joint that opens at 10 p.m. and specializes in fried bologna. Back in Section 21, in a sea of marble, Todd's plot is marked by a bisection of tree trunk his brother carved with the white-iris logo and the motto 'Forever Young.' Last summer, there was also a photograph of Williford sitting on a car, a Freakin' Weekend button, an empty can of Peach Nehi, an Adventuretime figurine, and a snorkeling tube. The downtown skyline was just visible over the hill.