Aretha Franklin is calling on Andre 3000 to help her wrap up an album of cover songs, as producer Don Was is unable to finish the project due to scheduling. With only five tracks done, and one in progress, time is of the essence if the project is to keep its September release. The OutKast songwriter and MC, who hasn't exactly been a paragon of timeliness over the years (plus, now is quite busy), is allegedly on tap to helm four additional songs.
With Clive Davis as executive producer and Babyface and Daryl Simmons also assisting on the recording, we can likely expect a powerful showcase of the legendary singer's pipes, as she flexes her skills through the songs of fellow icons. Lady Soul promises both consistency and surprise: "You won't be disappointed; we're going to give you exactly what you're expecting and what you're not expecting." Oh, is that all, then?
So far, the Queen of Soul has finished her versions of: Gladys Knight & the Pips' "Midnight Train to Georgia," Barbra Streisand's "People," Donna Summer's "Last Dance," and Tina Turner's "What's Love Got to Do With It," with Adele's "Rolling in the Deep" up next. Let's hope the skills of a certain ATLien will help the gospel diva polish off this collection with some left-field treats.
If you are unfamiliar with Franklin's talent for shining on the songs of others, watch her 1998 Grammys performance, when she stepped in at the last minute for Luciano Pavarotti to sing a goliath of a tune, "Nessun Dorma."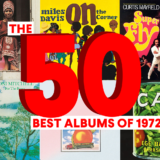 //www.youtube.com/embed/GmXkEhs00lo?rel=0