"Torture a man and he will tell you anything."
That's tag line of a new Belgian Amnesty International ad campaign led by an image of a battered and bruised Iggy Pop, effectively admitting defeat and betraying his legacy with praise of the Biebz: "The future of rock 'n' roll, it's Justin Bieber," he says in a caption under his gnarly mug.
It's a lie, of course. The explanation follows in French, translating to: "In addition to being inhumane, torture is ineffective. Let's stop it." The Belgium-based wing of Amnesty's "Stop Torture" campaign also includes the Dalai Lama and fashion icon Karl Lagerfeld, each looking significantly roughed up and making similarly damning, oxymoronical remarks under pressure.
Amnesty International, of course, is no stranger to aligning itself with pop-culture icons. Earlier this year, the organization hosted a show with Pussy Riot, Flaming Lips, Ms. Lauryn Hill, Tegan and Sara, and Imagine Dragons. And in 2008, it went full bore into music, recruiting Cat Power, Vampire Weekend, Justice, and R.E.M. to play its Small Places Tour that marked the 60th anniversary of the Universal Declaration of Human Rights.
See the posters here: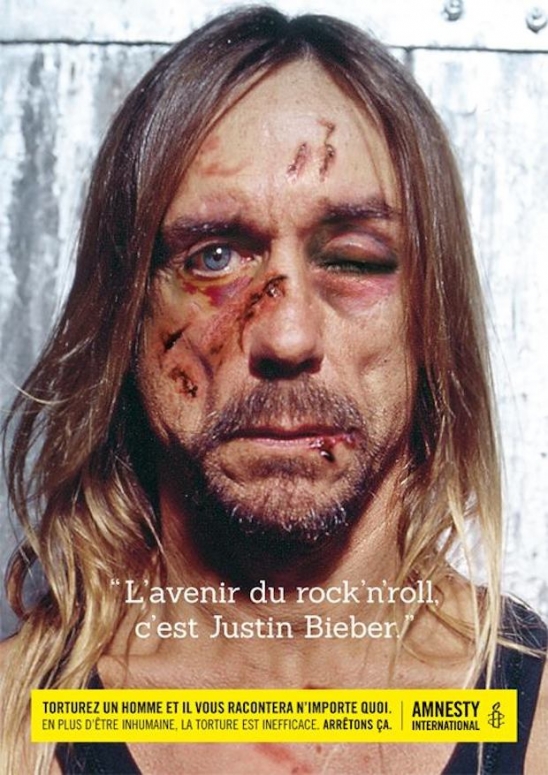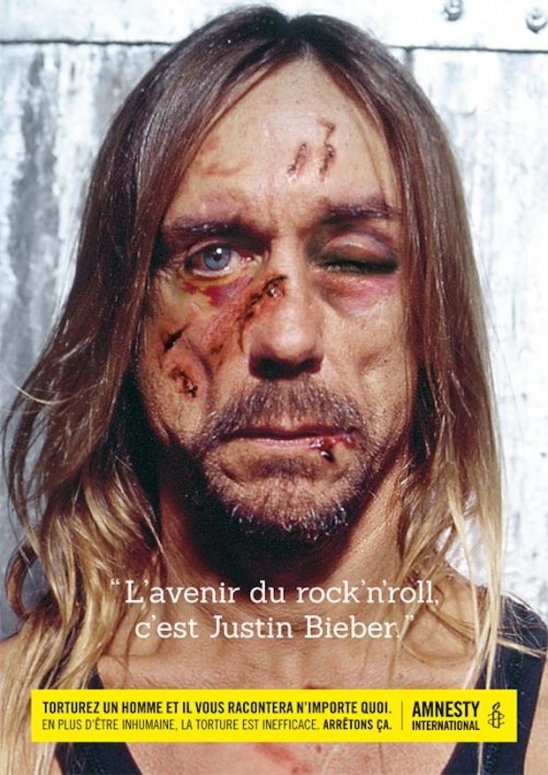 The Dali Lama: "A man who does not have a Rolex watch at 50 years old has failed in his life."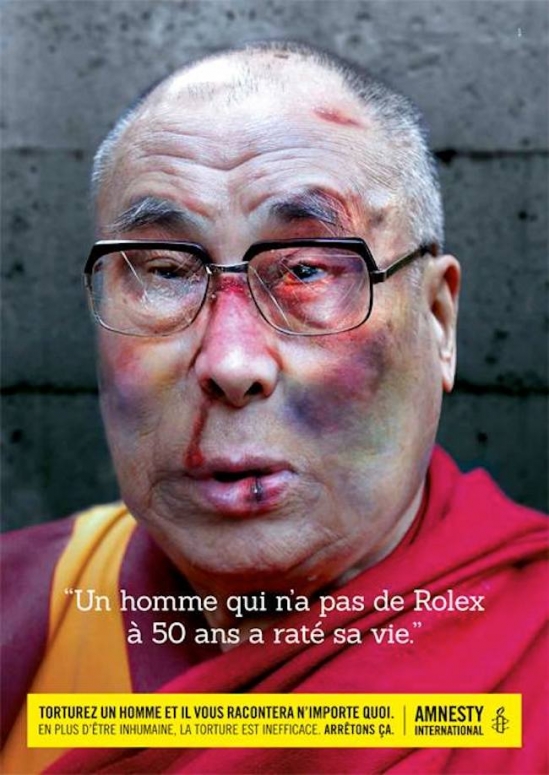 And Lagerfeld: "The summit of elegance, this is the Hawaiian shirt and flip-flops."