Merrill Garbus and Nate Brenner of tUnE-yArDs are eating dinner at a vegan Chinese restaurant in Oakland called Golden Lotus. The scene is busy and chaotic. A nearby baby is squawking at random intervals. There are loud conversations happening all around us, and the clatter of dishes and silverware. We order food ranging from Mongolian fake "beef" to a giant, steaming bowl of hot-and-sour soup studded with chunks of pineapple.
Amid the chaos, Merrill Garbus of tUnE-yArDs looks calm and peaceful. The colors in the run-down restaurant are drab, but she and her bass player and partner-in-crime Nate Brenner are a riot of color. She's wearing a cotton-candy pink sweater, with black leggings, red sneakers, yellow socks, and black and white checkered shoelaces. Brenner is sporting a black scruffy beard, and he's wearing a slightly faded blue and black patterned top and black pants.
"Melodically, I wanted to go to strange places," Garbus says of the impressive new tUnE-yArDs album, Nikki Nack. Her voice has a gentle sing-songy quality that slides easily from high to low and back again. "I wanted to say I don't care if this song structure sounds weird…I just wanted to stretch what a pop song could be, and bring in elements of non-pop songs. This time around, I was really interested in dance music, and having people dance and wanting to have choruses that were at times sing-alongable, and wanting to stretch in that direction."
Nikki Nack is the band's most polished statement yet. The production values are higher than they were on their previous albums BiRd-BrAiNs and w h o k i l l, and the songs are uniformly tight. Melodically, rhythmically and lyrically, Nikki Nack has more of a coherent flow than their previous albums. But at its heart, the album still has a lovably scrappy, everything-but-the-kitchen-sink aesthetic that is distinctly their own.
Nikki Nack was the product of almost two years of solid work, and a lot of internal struggle. The title of the first song, "Find a New Way," seems apt. "I will say that so many of the songs, she was gonna throw away," Brenner tells me a few days later. "And I was like no, you have to put this out. Like 'Water Fountain,' 'Hey Life,' 'Wait for a Minute' — maybe just those three, those were all not gonna be on this album," he continues. "She'd been working on the music for so long, they didn't sound good to her anymore. But for me, my role, I'm a co-songwriter on those songs but didn't write the lyrics. I took a lot of space from them. She worked on them every single day, because I was like, 'No, these are really good, you have to believe in them, and go for it,' and she did."
Garbus and Brenner are currently in the midst of a four-month world tour, which started off with a few dates in huge stadiums, opening for the Arcade Fire. Garbus was a little freaked out; it would be their first time debuting new material from Nikki Nack. "To be honest, I am scared shitless to play this show," Garbus says of a sold-out gig at the Chapel in San Francisco, just a few days away — their first show in a year and a half. "I've never been this scared before to play a show…. not to mention the one two days later [with the Arcade Fire] in the Denver Coliseum."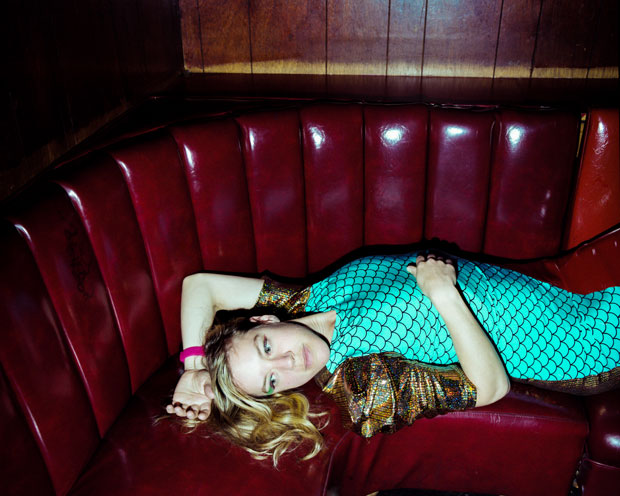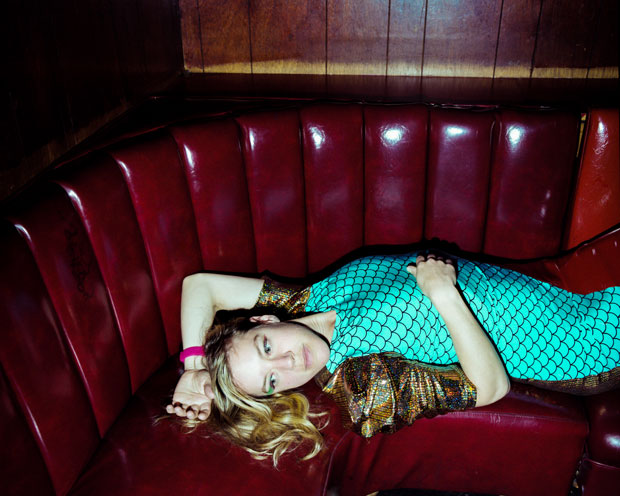 "All the tUnE-yArDs shows have evolved from a lot of work," Garbus adds, "a lot of live work in front of audiences. There's something about the band that has always been very live-oriented. Basically every other tour we've played half of these songs if not all of them many, many times."
Playing in arenas like the Denver Coliseum was a new thing for Garbus, and the prospect of playing arenas with a capacity of 10,000 or higher would be an intimidating prospect for anyone. "She's a perfectionist and she'll get so hard on herself," says Brenner. "I'd be telling her we're here because of you. We're kicking ass because of you. You're going to kill it. Because we were opening for Arcade Fire, she didn't think we'd be ready. I said, 'We can do this, we're going to put on a great show.' There's so much pressure on her all the time…it's my role to just, like, help her focus. Sometimes she calls me the band's shrink, or something."
But Garbus thrives on chaos and unpredictability. She likes the live-ness of the tUnE-yArDs setup, and how "anything can fall apart at any moment," she says. ("I don't know if the audience realizes that!" she says, laughing.) The music feels handmade; you can see the seams — their live shows are like a one-of-a-kind creation each time. For the current tour, tUnE-yArDs expanded to a five-piece, with two backup singers and a new live drummer, adding even more energy to their already energetic sound.
Garbus and Brenner spend a lot of time thinking about rhythm. For tUnE-yArDs, music comes from the rhythm up — they think about the groove first, before the melody and the lyrics. Garbus doesn't really like drum machines, and prefers to loop drums with a looping pedal, or use live drummers. (She also drums herself, while she sings.) She likes for the groove to be slightly askew, rather than having everything be totally perfect.
"Rhythm doesn't work because everyone plays like a metronome," she says. "I learned so much from Nate, first of all — we really have our groove down. It's just a groove; it's not correct or precise, it's just the way we lean into each other's rhythms. When I started playing in bands, that was what I was obsessed with. How do you create that feeling? Listening to James Brown and Sly [Stone] and bands with extremely great grooves and trying to figure out how that happens."
The emphasis on rhythm is part of what makes tUnE-yArDs sound unique, at a time when a lot of rock bands sound almost interchangeable. "She is super on it rhythmically," says Garbus's friend and erstwhile collaborator, the powerhouse Brooklyn guitarist Ava Mendoza. "She has a lot more rhythm in the way she writes stuff than most indie bands do, who are kind of blowing along through bland marshmallowy chord progressions with all straight eighth notes."
Time spent in Haiti last year, studying Haitian percussion — as she detailed in a recent essay in the Talkhouse — helped expand Garbus' rhythmic focus in new ways. And years ago, as a student at Smith College, she did a study abroad in Kenya, which opened her up to a crash-collision of new sonic inspirations. But the music she encountered in Africa that hit her hardest wasn't the local Kenyan music — it was Congolese pop. "That music is insane," Garbus says. "It's insanely poppy. Insanely popular across the continent of Africa! That's kind of hard to do."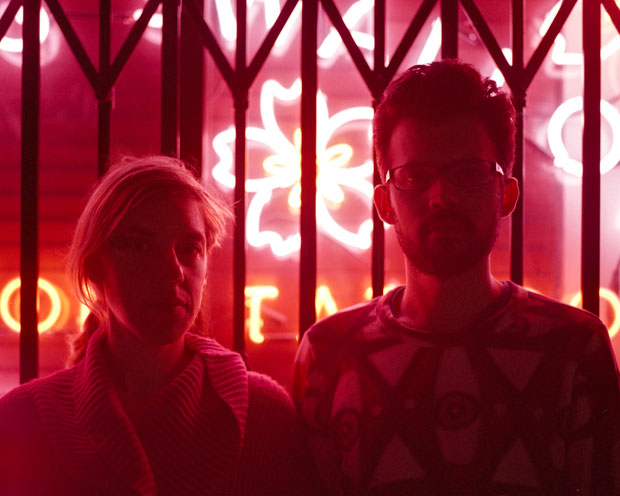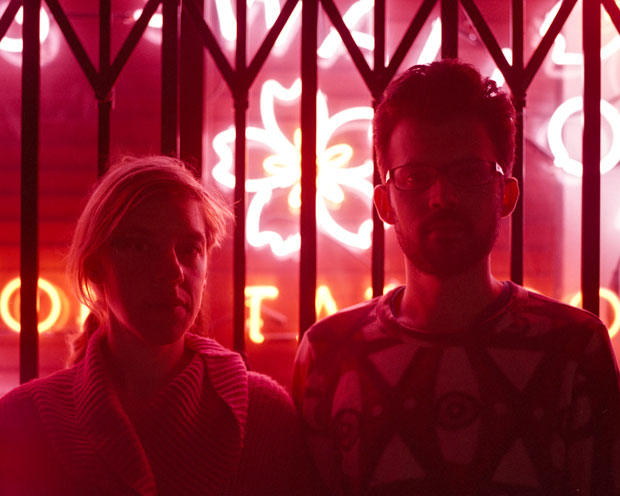 Over the course of the past few years, Garbus taught herself how to play a range of different instruments. "She picks up any instrument right away," says Brenner. "When I met Merrill, I gave her one bass lesson and a couple years later she was just playing the bass. She just picks it up naturally. So she can play drums, bass, keys, guitar, and ukulele…she can play any instrument very effortlessly. Not in a virtuosic way — shredding on a guitar or whatever — but in a musical way."
Garbus grew up in a musical family in suburban Connecticut. Her mother was a piano teacher, and started giving lessons to Garbus when she was six. "My parents met playing folk music," Garbus says. "They met at square dances. My dad played the banjo and fiddle, and my mom plays piano, and accordion. So in the womb I had an accordion on top of me. My mom was playing accordion while I was in the womb."
"A lot of my early influence was the record collection my parents had but didn't listen to anymore, that my sister and I dug through," Garbus says. "Then we moved to New York City, and '80s-pop radio coming out of New York City, was Tone Loc and Prince and Lisa Lisa and the Cult Jam," she remembers. "That's what I was listening to."
The pop music of the '80s and '90s stayed with her. "I love pop music," she says. "I used to wear Band-Aids on my fingers to emulate Michael Jackson; he used to wear bandages on his fingertips. I really wanted to be Michael Jackson. I really wanted to be Debbie Gibson."
Onstage in San Francisco last month, their first gig in a year and a half, Garbus was a bona fide pop star. The audience was a diverse swirl — black, white, Asian, Hispanic, queer, old, young — reflecting the Bay Area in all its glory. She looked radiant and a bit otherworldly, in a green aqua bodysuit with puffy, glittery gold sleeves and glittery gold eye shadow. When the band first hit the stage, she seemed a bit nervous.
But the minute the music started, something changed. Garbus commanded the room, belting her rich, earthy voice to the very back of the crowd. Women made out passionately with each other. Others yelped, and jumped up and down. People pumped their fists in the air at the choruses like it was Cheap Trick live at Budokan. tUnE-yArDs were on it. Garbus didn't even need the mic.