SPIN Singles Mix: 10 Baddygirls, Smalltown Boys, and Auto-Tuned Stoics
Welcome to SPIN's inaugural Singles Mix! Every Friday SPIN's staff writers will pick their favorite, must-hear tracks from the week for your weekend playlists. From rap to indie rock to underground house music, these are the songs you need to hear right now.
1. SPIN Singles Mix: 10 Baddygirls, Smalltown Boys, and Auto-Tuned Stoics
1/11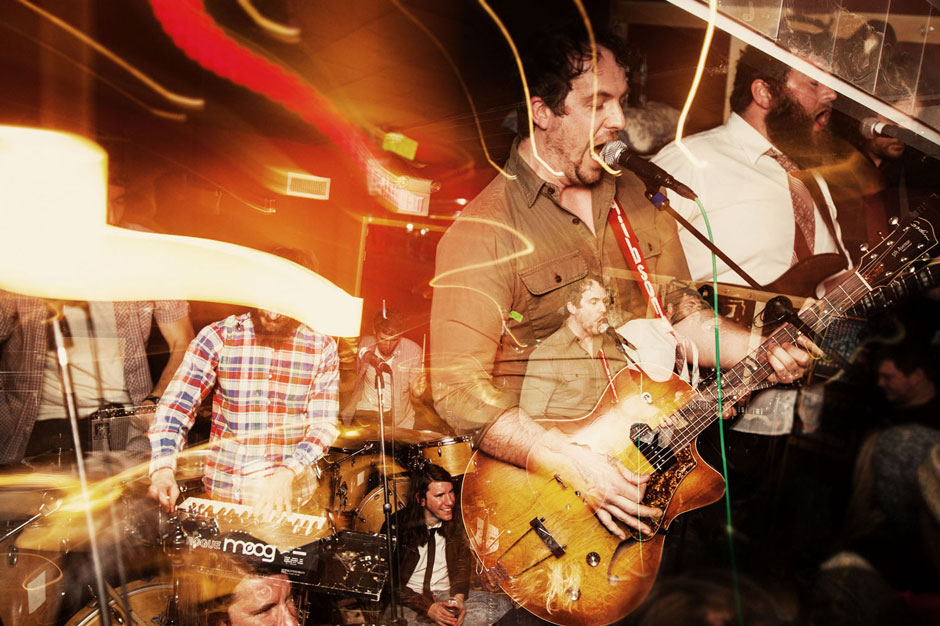 2. Amen Dunes, "Sixteen" (Sacred Bones)
2/11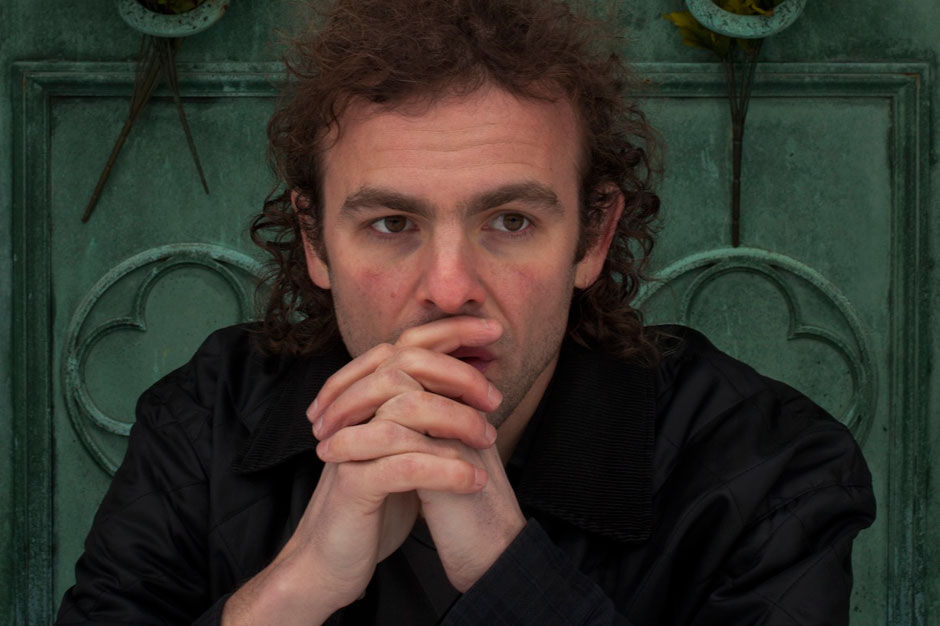 Damon McMahon's fourth album recruits — then strips away — an all-avant-garde-star backing cast, and it's never more perversely singer-songwriter-y than on this bare-knuckle bawler, ululating double-tracked heartache into the future's void over childish piano like a slurry Daniel Johnston. A demo version came out two years ago via The Believer, but some things last a long time. MARC HOGAN
3. Hallelujah the Hills, "Destroy This Poem" (Discrete Pageantry)
3/11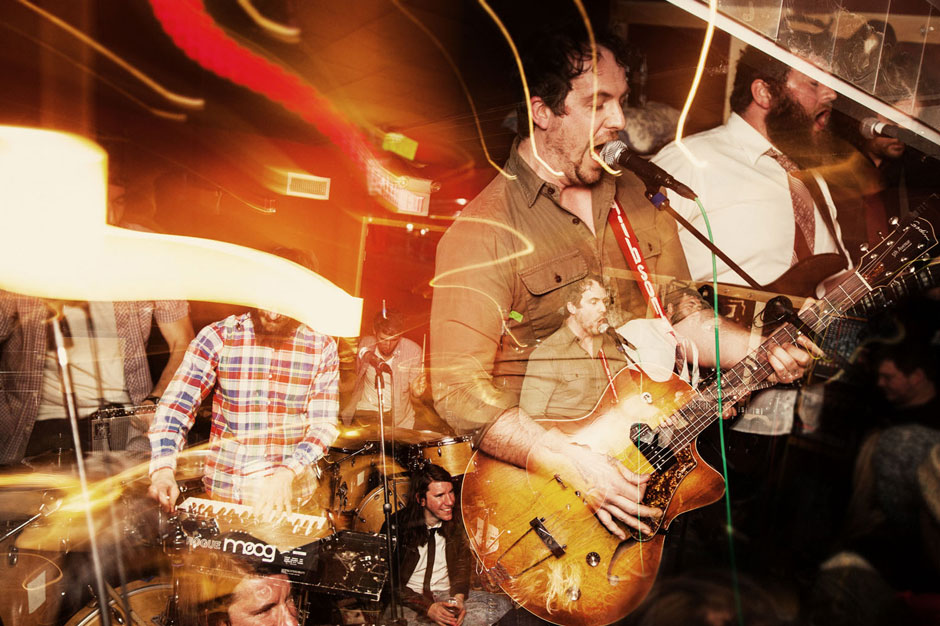 Listen, my cats get fed on '90s indie-rock nostalgia, so no shots. But let's try, for a change, living in the present and toasting a workman-like college-radio band who can actively still mold confidently wounded guitar songs from durable lyrical layers like, "I'll show up to your party with bandages on / Covering every part of my head but my eyes / You'll see me / don't worry." I worry you won't see him. CAMILLE DODERO
4. M.I.A., "Baddygirl 2 - M.I.A. Partysquad Beyoncé Flawless Remix" (no label)
4/11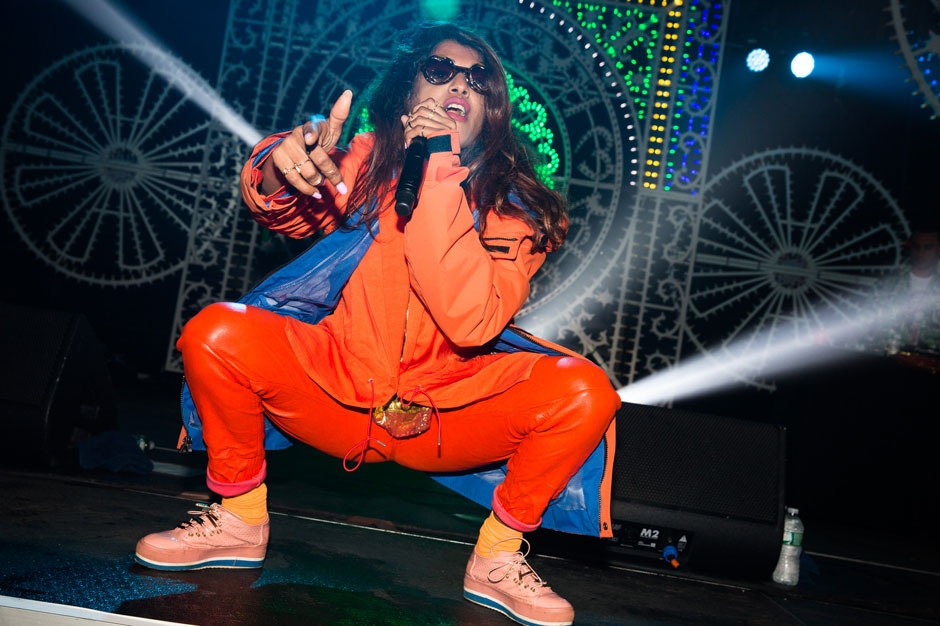 When M.I.A. launched this frenzied, brain-addling track into the ether, it came with claims that Beyoncé had blown her off, presumably after talks of a M.I.A. remix of "Flawless." One thing is for certain: this is not a remix of "Flawless." Instead, M.I.A. rallies her Baddygirls to ghost-ride through Partysquad's EDM-fueled trap production, making cheeky references to Queen Bey along the way. (Is it just me, or does her hook, "It's for the women and, of course, Beyoncé," sound like a bit of side-eye?) The chaos eventually crashes into a skittering, snare-bolstered rendition of Beyoncé's "Diva." Because how could it not? PUJA PATEL
5. Photonz vs. Negentropy, "Small Town Boy" (no label)
5/11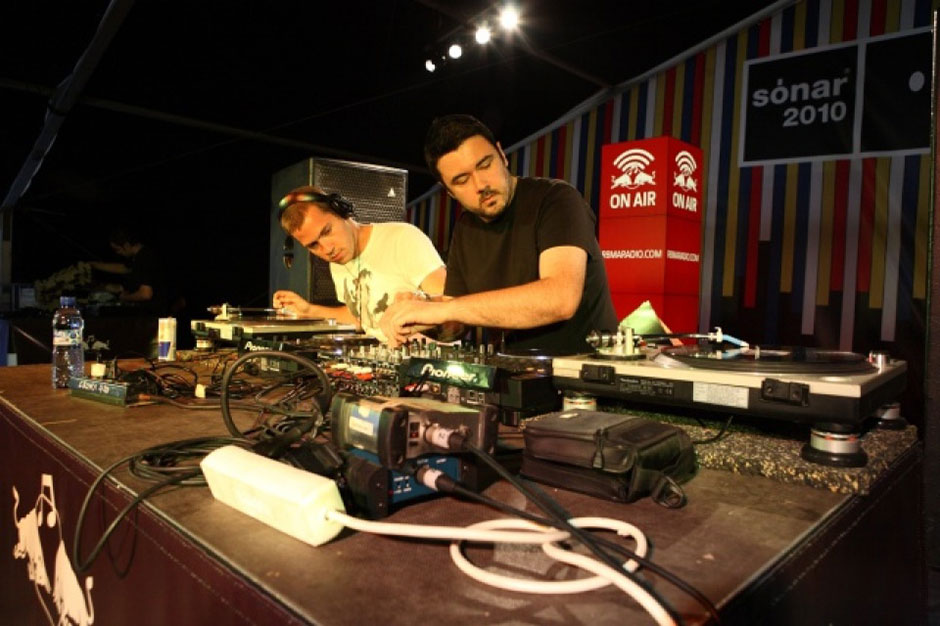 London resident Photonz (a.k.a. Negentropy), from Lisbon, puts his own spin on urban anomie via this stunning rework of Bronski Beat's "Smalltown Boy." The approach is less a remix than an unraveling: He begins with that iconic synthesizer line, but by the second bar the song has slid subtly off its axis, and the uncanny flash of déjà vu turns to something more prosaic, colder, harder — at least, until Jimmy Somerville's voice comes soaring across the upper register like a bolt of quicksilver, familiar as your deepest fears. PHILIP SHERBURNE
6. Popcaan, "Love Yuh Bad" (Mixpak)
6/11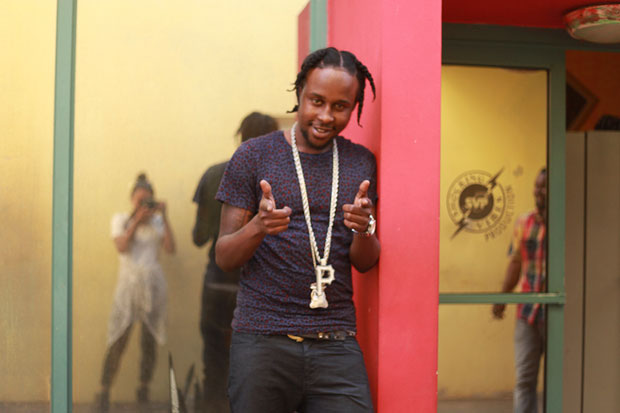 Watch the lyric video below and you'll find that Jamaican dancehall crooner Popcaan is a romantic when it's all said and done. This Dre Skull-produced track is the sound of the approaching summer. P.P.
7. Priests, "Doctor" (Don Giovanni)
7/11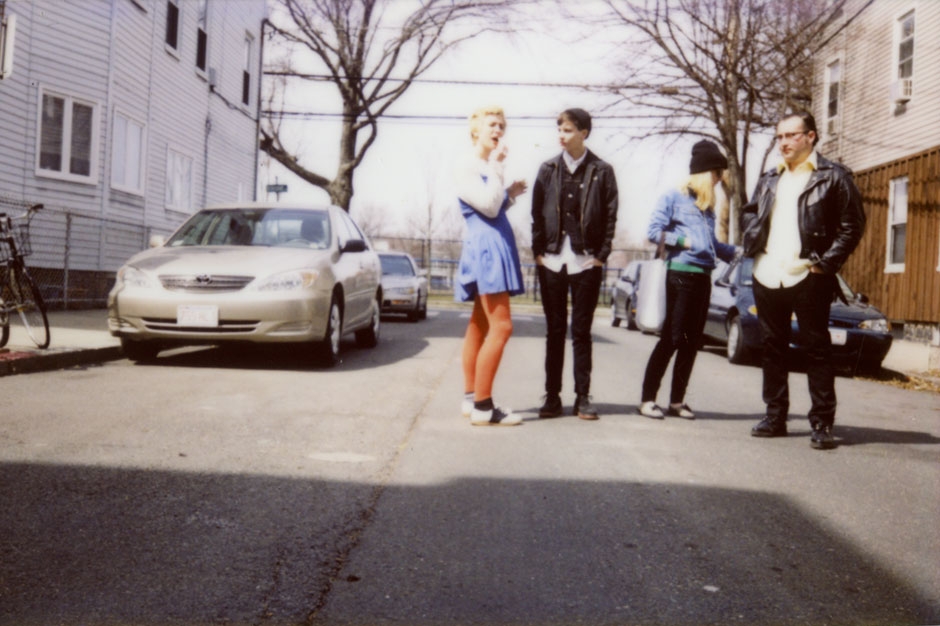 With "Doctor," Washington, D.C.'s Priests recast the routine check-up as a gross violation of privacy. "You put your fingers in other people's mouths all day," singer Katie Alice Greer snarls. "Don't you, doctor?" Open wide for the tightly ratcheted track, which appears on the foursome's Bodies and Control and Money and Power EP, out June 3 on Don Giovanni. KYLE MCGOVERN
8. Protect-U, "Distored" (Future Times)
8/11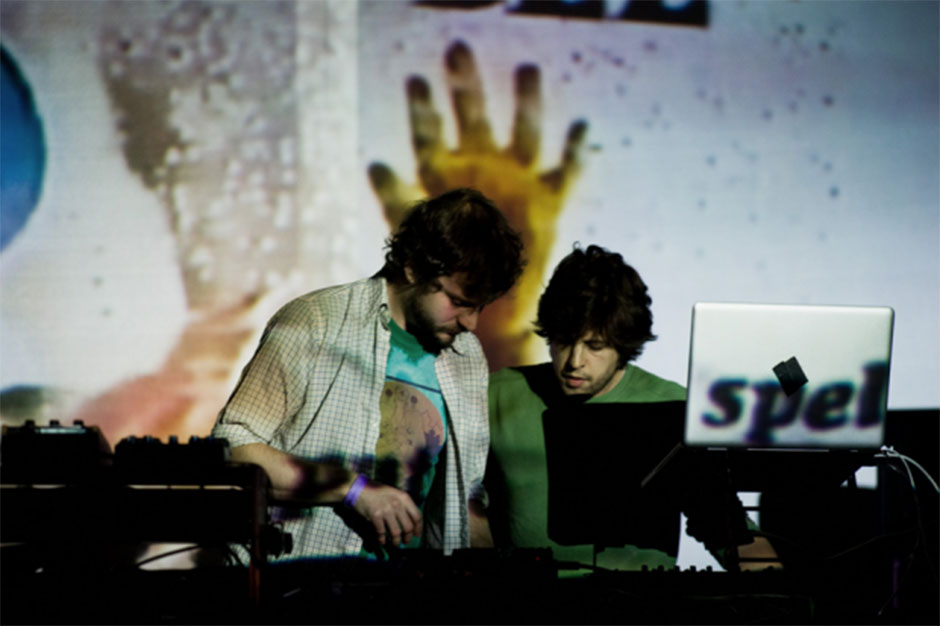 No, "Distored" isn't a typo, and yes, pretty sure that the title is meant to represent a cross between "distorted" and "gored." One of the tougher cuts off the DC duo Protect-U's debut album, this analog beast crunches like a 16-car pileup, and it lumbers like a wounded beast oozing bile. But it also glows with a reassuring warmth, like everything Mike Petillo and Aaron Leitko put their names to. It's heavy-metal disco at its rosiest — as soft and porous as daisy-chain mail. P.S.
9. Sharon Van Etten, "Your Love Is Killing Me" (Jagjaguwar)
9/11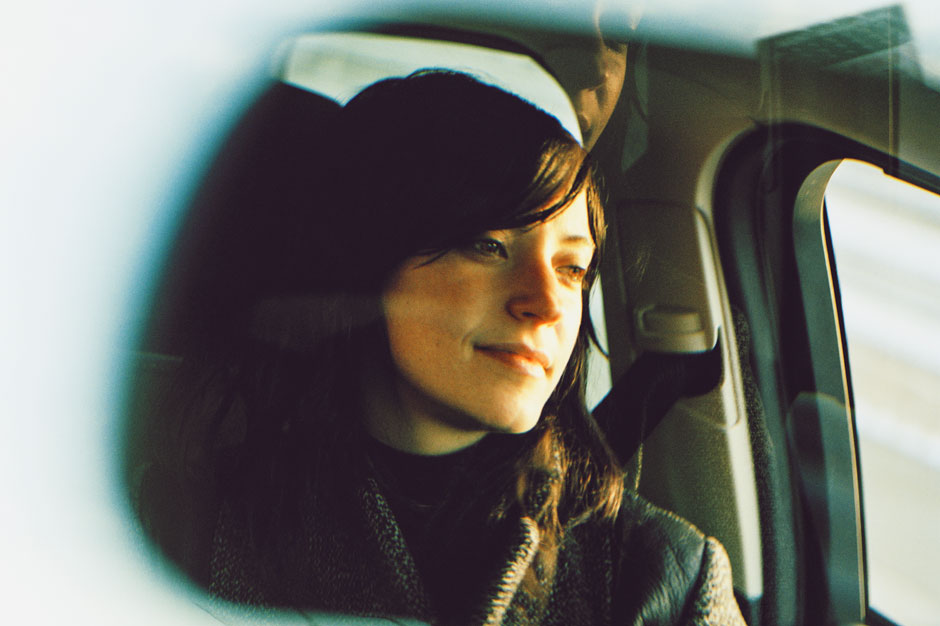 First thing we've heard in 14 years to match the ransacked passion of PJ Harvey's transplanted opus, Stories from the City, Stories from the Sea. There aren't enough shivers. C.D.
10. T-Pain, "Up Down (Remix)" (Hulkshare)
10/11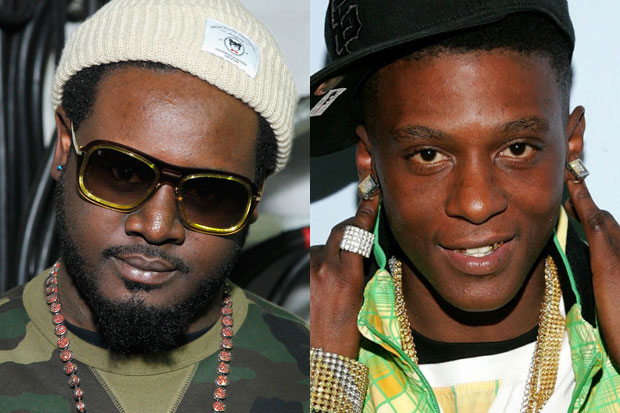 The Florida-born rappa ternt sanga has always managed to land savvy collaborations, whether Lil Wayne at the peak of Weezy fever or the Lonely Island last year. Also in 2013, as 'Pain prepped his forthcoming Stoicville: The Phoenix, he hooked up with zeitgeisty ratchet&b producer DJ Montay and Top 40-friendly rapper B.o.B. for slinky strip-club ode "Up Down." This remix adds recently freed rapper Lil Boosie and Chris Brown chum Kid Ink. In the spirit of R. Kelly, The-Dream, or his own team-up with R. Kelly, T-Pain goes meta: "I ain't even know they made a remix to it," he croons. M.H.
11. Warpaint, "Keep It Healthy (El-P Remix)" (Rough Trade)
11/11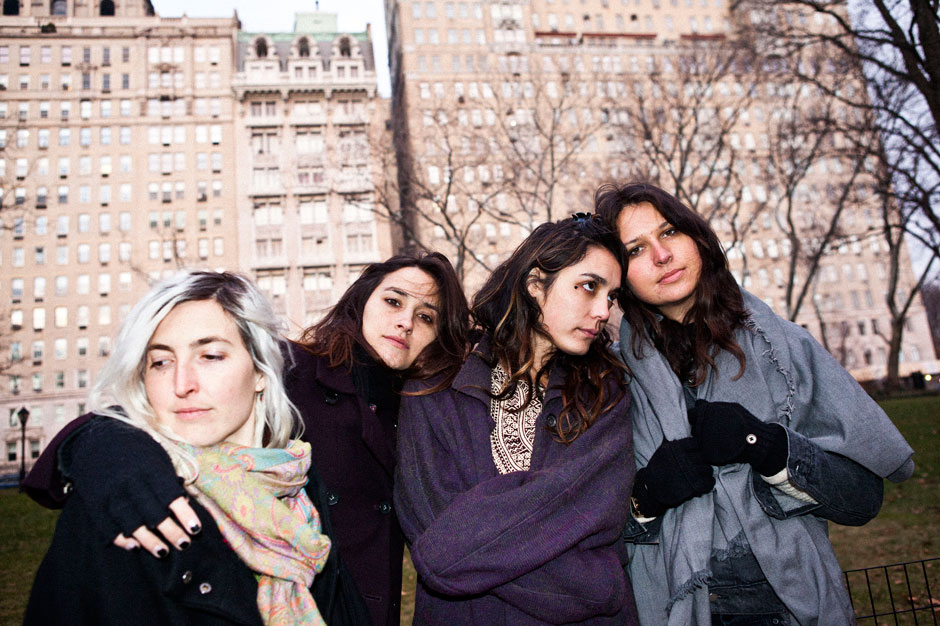 In which Warpaint reach out to scrape-hop producer El-P to help make explicit that their self-titled slow-burner from earlier this year was actually a (kinda sorta) hip-hop album: ProTools-precise live percussion and all that atmospheric low-end conjured up rap-fusion fantasies of the Los Angeles foursome producing for Black Hippy or some other weeded futurists, you know? El-P is not exactly known for subtlety, but he wisely realizes that giving wispy dream-rock the expected dystopian meathead treatment would almost be too easy, and instead opts to rein it in a little, adding rap production accents and keeping it as confounding and quiet as the original. B.S.