After a few days of silence from the Carter and Knowles camps, Jay Z and Solange Knowles issued a joint statement about their already infamous elevator fight following the Met Gala. As expected, the statement, which was given exclusively to the Associated Press, is light on details and big on public relations pro speak:
"As a result of the public release of the elevator security footage from Monday, May 5th, there has been a great deal of speculation about what triggered the unfortunate incident. But the most important thing is that our family has worked through it. Jay and Solange each assume their share of responsibility for what has occurred. They both acknowledge their role in this private matter that has played out in the public. They both have apologized to each other and we have moved forward as a united family.
"The reports of Solange being intoxicated or displaying erratic behavior throughout that evening are simply false. At the end of the day families have problems and we're no different. We love each other and above all we are family. We've put this behind us and hope everyone else will do the same."
At the very least, it ends the necessity for publications to say "allegedly" and the like when discussing the video footage of Solange slapping and kicking Jay until a bodyguard intervenes, all while Beyoncé watches. Bey and Jay haven't commented on the matter prior to this, but did attend a Brooklyn Nets game together after the footage, which was leaked by a now-fired employee of New York's Standard Hotel, found its way to TMZ.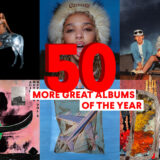 So, that's likely the last official word the public will hear about the incident. Gossip outlets have "reported" that the fight stemmed from a number of causes, including Solange's alcohol-fueled frustration with her music career, Jay Z's decision to attend Rhianna's after-party alone, or possibly that some of Solange's friends crashed another Met party and claimed to be friends of Hova and Beyoncé. Now that the matter is settled, we just hope that they can all put it behind them — and that the real reason they were arguing was whether they'd rather fight one horse-sized duck or 100 duck-sized horses.