DJ Marfox, Lucky Punch EP (Lit City Trax)
When Planet Mu's Mike Paradinas put together his recent "Trancework" mix — a set of footwork remixes of trance classics like Paul van Dyk's "For an Angel" and ATB's "9pm ('Til I Come)" — perhaps he had something DJ Marfox's "Terra Batida" in mind. The drums are the sort of loping, "Dem Bow"-ish batida (the instrumental form of kuduro) that we've come to expect from the Lisbon producer, but the synths are pure, early-'90s rave, triumphant as the steam whistle on the Trance Europe Express.
As far as the footwork connection goes, you read that right: Marfox's new record comes out on none other than New York's Lit City Trax, home to records from Traxman, DJ Spinn, and, of course, the late, lamented DJ Rashad. Marfox hasn't gone footwork, however; the majority of the cuts here follow the 140-bpm template of his Príncipe recordings. "Noise" marries shrieking guiros to overblown techno kicks; "Lucky Punch" and "Banda 52" are riots of tuned percussion and snapping snare work; and "Beat and Break" deploys more of those '90s-inspired rave synths. "Heartbeat," meanwhile, is a 98-bpm tarraxinha whose sad, soft-edged synthesizers recall his label-mate Visionist's sentimentalist grime.
Track ID, Session 1 (Sound Pellegrino)
Fun fact: Shazam actually comes back with a correct match for this new EP from the French label Sound Pellegrino. That's unexpected, if only because there's so little here for the algorithm to grab hold of: Just lumpy machine rhythms, a heavy dose of phased line noise, and melodies that sound like the twanging springs of a broken Barcalounger. Of course, if you don't already know what it is, seeing "TRACK ID" turn up on your smart-phone screen isn't going to help much, which is precisely why it's so funny. It's as if the first thing the machines did upon becoming sentient was to launch into their own version of the "Who's on first?" routine.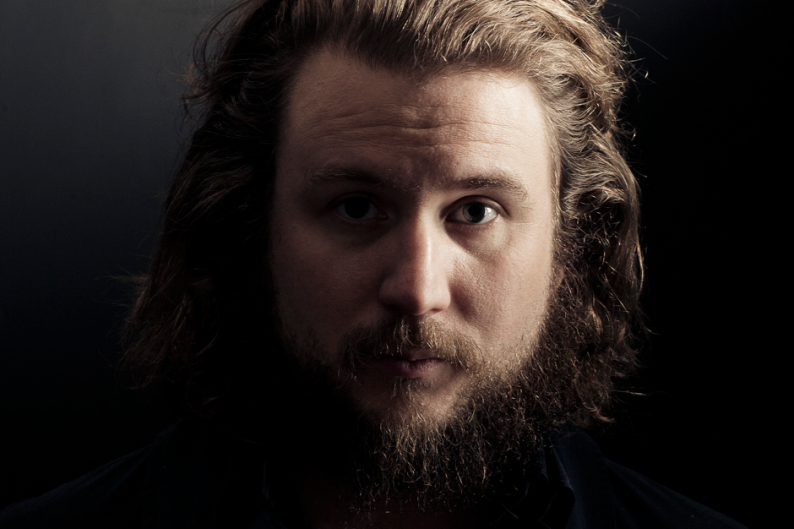 Raising the stakes in the anonymity wars, Sound Pellegrino not only will not tell us who the individual(s) behind Track ID is, or are; in the press release, they note, "The contract between the production unit known as TRACK ID and their label Sound Pellegrino legally forbids the latter to divulge the outfit's number of members and/or their nationality." How do you like them apples? (Sorry, can't tell you where them apples came from.) If Bok Bok and Tom Trago hadn't already recorded for Sound Pellegrino under their own names, I'd guess that they were responsible; who else is doing this kind of clammy, clattery, DJ-tool-on-steroids kind of thing? "8" actually sounds a little like Maxmillion Dunbar's releases as Dolo Percussion, and it's not impossible to imagine "1" and "4" (yes, all the track titles are just numerals) coming out on L.I.E.S. Ultimately, the provenance hardly matters; all you really need to know is that it bangs.
Auntie Flo, "Hey Don't Make Trouble" (Permanent Vacation)
Proof that globalization doesn't always suck: This throbbing, irresistible afro-house jam from the Glasgow-based, Goa-raised Auntie Flo. The lyrics, sung by an uncredited singer from Ivory Coast, are apparently based on a local adage about (not) knocking up the boss' wife; the Ivory Coast DJ Raoul K. arranged for the vocals to be recorded after recognizing a similarity between Auntie Flo's beat and the cadence of the popular refrain. The beat is bonkers, yoking together loping hand percussion and bashed-out drum machines; once or twice, a dramatic chord cuts through the mix, but what's striking is how Spartan the music is — just chants, drums, and whooshing dub effects. South Africa's Esa adds burbling synths on the "Afro Acid Remix," and "Woman of Your Boss" throws breakbeats and "Calabria"-styled horn honk into the mix.
Russo, Wild Metals EP (Valcrond Video)
What is it with ferns lately? Indoor plants are all the rage in certain sectors of the electronic-music underground. See, for instance, the covers of Bee Mask's When We Were Eating Unripe Pears, Jam City's Classical Curves, and fellow Night Slug Bok Bok's "Melba's Call"; now we get New Yorker Ari Russo's debut release, Wild Metals, which a press release says "evokes black plastic electronics overgrown with ferns and orchids," and which features a cover to match. A found-footage video for the song "Purple Earth" also features plenty of indoor foliage, along with corporate-training-video B-roll, primitive computer graphics, makeout sessions on photocopy machines, and other signifiers of '80s/'90s cable-access techno-utopianism (and/or Cinemax production values). After Oneohtrix Point Never and James Ferraro, Russo's visual touchstones are pretty familiar, but the music on Wild Metals feels more original. Utilizing both synthesizers and sample-pack percussion, it isn't quite dance music, but it's also heavier and more technoid than your typical home-listening electronica; it balances between genuine expressiveness and purposeful anonymity. It's out soon on Luke Wyatt's (Torn Hawk, of L.I.E.S. and Not Not Fun) Valcrond Video.
//www.youtube.com/embed/Gb1K1Oo6-cs