It's hard not to work through the what if's of Live Through This. What if the world had gotten a proper introduction to this album? What if we only had to confront the image of Courtney Love the rock star that week, rather than the Courtney Love we saw in grief, giving away her husband's T-shirts to mourning teens? How would we have understood such an iconic album, if it had not been bracketed by Kurt Cobain's suicide? And what would Hole have become if bassist Kristen Pfaff had lived?
That it made its way outside of the long shadow of death is testament to just how masterful Live Through This was and is — an incontrovertible work that Love and her band fought to bring into the word, to legitimize themselves as a band and worthy peers to Nirvana, Smashing Pumpkins, and the sensitive boy-geniuses of the alt-rock era. It is a ferocious album that ultimately broke through on the strength of "Doll Parts," a song so tender it crushes you, a song written years earlier but transmogrified later by collective mourning. Love gave us these wrought anthems, and in them we saw her genius and the absolute power of the band; we reveled in finally having a female icon blessed with the cocksure strut and don't-give-a-fuck of rock's true greats. Love's surety of her band's rightful place in the hierarchy was permission writ large for every girl with a guitar. She was compelling, terrifying and incandescent, and Live Through This was the portrait of a woman claiming her power.
But for too long, the story of Live Through This and the true impact of the album have been overshadowed by rumors and theories conjured by Kurt-truthers. Here, for your edification and grunge nostalgia, is an accounting of what really happened and how Live Through This came into being, according to the people who made it.
Courtney Love, singer/guitarist: Our first record [1991's Pretty on the Inside] wasn't supposed to be melodic. It was supposed to be a really raw expression. It wasn't designed to sell any records. It was designed to be cool, really. And I don't mean that in a super contrived way, but sort of contrived. We had a skeletal band, not very skilled. The next record was going to be more commercial.
Eric Erlandson, guitarist: During the tour for Pretty on the Inside, we had been going more pop, less journal-entry noise stuff. The whole industry was going, like, "Look, you can be melodic and punky and be successful!" We never said "Let's do this, let's copy this formula." It was natural.
Courtney Love: I was very competitive with Kurt [Cobain] because I wanted more melody. But I already wanted that before Live Through This.
Eric Erlandson: Courtney brought that pressure about competing with Nevermind. I thought that none of that's gonna matter. What matters is just that we make as good of a record as we can with our songs.
Mark Kates, A&R at Geffen Records: When Gary Gersh left DGC around May of 1993, I became Hole's A&R person. There was no question that there was skepticism within the company about Hole, to be honest. Anytime you sign an artist that has notoriety, some people are going to look at it differently. As far as looking forward to working on it, it's hard to say. You have to sort of go back in time, and yes, we knew Courtney as Kurt's wife but this wasn't about that. It was never — sadly, unfortunately — about that.
Patty Schemel, drummer: That was always the thing looming, that her marriage and her life was bigger than our band. We always had that battle of having to prove ourselves as a legitimate band. All we had were those songs. That was it.
Courtney Love: Kurt got me Patty. I wanted to fire Jill [Emery, Hole's original bassist] but I still liked Caroline [Rue, Hole's first drummer]. Kurt made this whole lecture to me about that fundamental fact in rock'n'roll that I really didn't know, which is that your drummer is the most important person in your band. Patty fit in perfectly.
Eric Erlandson: Kurt was like, "We're moving to Seattle but we have to have the baby down here [in Los Angeles], so you go up to Seattle and start working with Patty and we'll meet you there later." I moved to Seattle in May or June of 1992. And of course, they didn't move up until 1993, so I was flying back-and-forth between L.A. and Seattle the whole time.
Patty Schemel: Eric and I were practicing all the time; we set up out in Carnation, Washington at Kurt and Courtney's house out in the woods. We worked while Courtney was pregnant and having Frances and going through that whole drama with Vanity Fair. That was a tense time; I was drinking a lot. So there was party time and there was also the time that me and Eric spent re-learning the back catalogue.
Courtney Love: The songwriting process was really easy. We started at [defunct L.A. punk club] Jabberjaw. I wrote "Violet" there. Then we moved to Seattle in the middle of that. "Miss World" was written in Seattle, if I remember correctly. Look, I don't even remember who I don't like anymore. My brain is a little addled in terms of my long-term memory. It could be PTSD, which is everyone's excuse for everything. But anyway, Jabberjaw was the salad days of it all. I wrote "Doll Parts" in Cambridge, Massachusetts in a woman named Joyce's bathroom. That one was easy.
Patty Schemel: Me and Courtney came up with "She Walks" in the laundry-room studio in their house and put it together when we went to Rockin' in Rio [with Nirvana]. [Nirvana was recording demos with their sound engineer Craig Montgomery] and when they were done working on ideas for In Utero, Courtney and I went in and worked on stuff. We did the idea for "Miss World" and "She Walks." Big John from [U.K. punk band] the Exploited came up with the middle section of "She Walks." He was the guitar tech for Nirvana, and he was like, "Why don't we go at half-time, at that part?" Me and Courtney went up to San Francisco when Kurt was working with the Melvins on Lysol. We went in and messed around, and came up with "Jennifer's Body."
Courtney Love: We had this great rehearsal space [in Seattle]: It was just perfect, up on Capitol Hill, near the Urban Outfitters. Everyone got really close. There was just a great flow. This all came about after the whole Vanity Fair thing and all the stuff with the baby. Those rehearsals were a really great escape from all that shit; the only way to escape it was drugs and music.
Eric Erlandson: It was a refuge. It was an emotional time for Courtney and Kurt. I was involved in their drama and was trying to hold it together and replace members and get a record together. So how did I feel emotionally? I was a wreck.
Patty Schemel: Courtney would come in and add vocals and her guitar ideas — which were great — and Eric would fine-tune her ideas and make them amazing. But her initial guitar ideas were really, really cool. That's what Hole is: that sound of Eric's guitar and Courtney's vocals. Hole isn't Hole without those two together.
Eric Erlandson: Even if it was just the three of us playing, you could tell something was happening that was bigger than all of us.
Courtney Love: The rehearsals just flowed. On this record, we didn't really need anyone to help us.
Mark Kates: It's one of my clearest memories ever from doing A&R, going up to see them rehearse in Seattle, and I thought, "There's an album here." I think it was always going to be great — it was just a question of how great.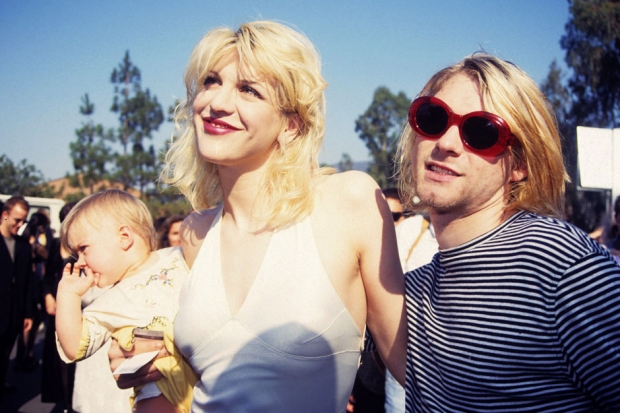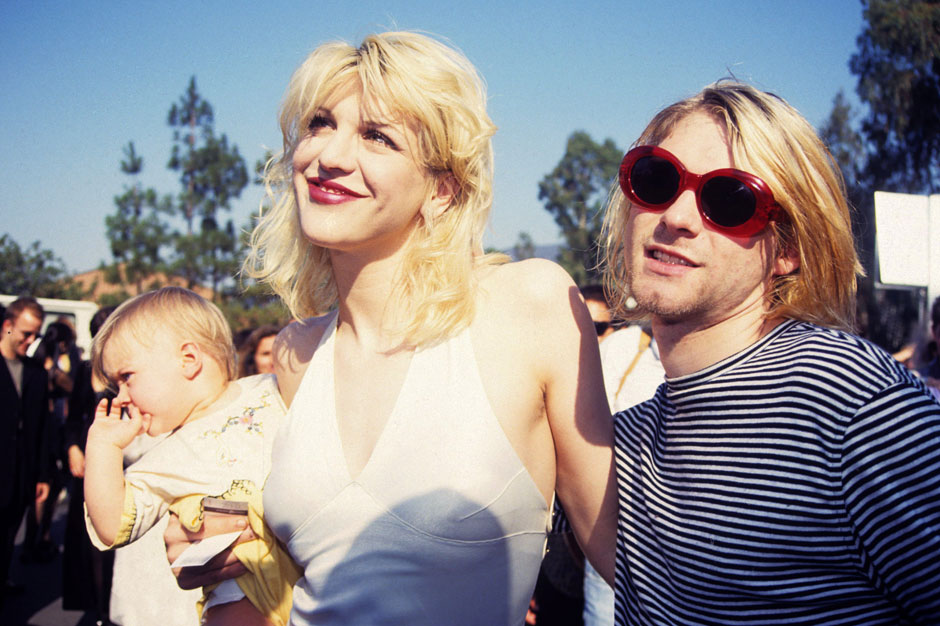 Courtney Love: I put a lot of energy into the music because it was the place I could put my energy. And the title of the record is not a prediction of the future. It's, like, fucking live through what I already lived through, you motherfuckers! It wasn't meant to be about anybody dying. It was about going through fucking media humiliations like this. You try it — because it ain't fun.
Patty Schemel: Being a wife and being a mother, and all the drama that came with that; being a feminist, and then being known as Mrs. Kurt? I think a lot of all of that frustration and competitiveness went into lyrics, went into the force behind that record.
Eric Erlandson: I found Kristen [Pfaff, bassist] in L.A. and said, "Come with me to meet Courtney and Patty when you get to Seattle." She joined the band, she moved to Seattle, and that's when all the songs came to life, literally. She was the star of her band and so she was bringing that to Hole and that created sparks in everybody; we all saw an even greater potential than before.
Mark Kates: I remember sitting in that very small rehearsal room watching them and thinking, "No one knows how great this is. No one I work with has any idea how great an album this is going to be." That was really special. I knew it would blow people away.
Patty Schemel: She was in a band called Janitor Joe. We saw her play, and she was amazing. She was just cool. Her playing was heavy, and she was knowledgeable, and she had command of her instrument. When she played, that was it: We knew.
Sean Slade, engineer and producer: When we got the Live Through This demos, I realized very quickly that Hole had gotten a new rhythm section — it was much more musical.
Courtney Love: Kristen was just really, really, really good. She had studied music, studied cello. She couldn't do back-up vocals. And that was okay because her playing was like, you know.
Eric Erlandson: I kept on making her listen to the Beatles to expand out of that driving, aggressive boy rock that was big in Minnesota at the time. Kristen was very into that. We got into fights over it. And I'd be like, "I like that too, but you've gotta pretend you're Paul McCartney playing a country song right now."
Patty Schemel: There was such a confidence in her playing that it just all happened, as soon as she started to play. It was really natural for her. "Plump" was one of her ideas.
Courtney Love: I was really anti-heroin while we were working. And everyone did heroin anyway. If you recall.
Patty Schemel: Kristen became Eric's girlfriend, so they were tight. They had each other. Then there was me and my addiction with alcohol and drugs. Kristen and I would get together, and we were always trying to keep the amount of drugs we were doing secret. "Don't tell Eric." There were so many secrets. We were all frustrated, and we all had a lot of downtime. And so to deal with that, there was a lot of "hanging out." I was frustrated. I wanted to play. I wanted to record.
Eric Erlandson: Kristen came on tour with us in Europe [1993] and we did a few festivals and a few shows, and there's people going nuts for a song that's not even on record yet.
Patty Schemel: At the Phoenix Festival, we were playing all these brand new songs and there was just this sea of people moving up and down. It was amazing. Kristen was so great live. That was the one tour that we had Kristen on, but it was a glimpse of what was to come.
//www.youtube.com/embed/cH_rfGBwamc
Mark Kates: I went to England with them in July of '93, and saw them at the Phoenix Festival and I remember walking backstage after this show and saying, "It really doesn't matter who's gonna produce your record because it's gonna be great."
Courtney Love: I wanted to be better than Kurt. I was really competing with Kurt. And that's why it always offends me when people would say, "Oh, he wrote Live Through This." I'd be proud as hell to say that he wrote something on it, but I wouldn't let him. It was too Yoko for me. It's like, "No fucking way, man! I've got a good band, I don't fucking need your help."
Eric Erlandson: I knew there was that competitiveness inside Courtney. Because he's so talented, but at the same time, not wanting him involved. She had that conflict inside her. I had the same problem, I had the same desire. Wanting to work with him and also not wanting him to touch our art. It's so different than Nirvana: our energy, Courtney and my — our thing that we had been building. It's so different from Nirvana. I didn't want that inside; I didn't want the wrong influences to come in.
Courtney Love: I'm listening to the Breeders' Pod 24/7 and I'm listening to the Pixies 24/7 and I'm listening to Echo & the Bunnymen and Joy Division. I come from a different place [than Kurt]. It wasn't like I was just taking from Billy [Corgan, Smashing Pumpkins frontman] and Kurt. I was taking from my own influences, hugely.
Eric Erlandson: We never finished writing; we were writing the whole time, trying to come up with more and more songs because even though it looked like we had a good, solid album, we knew we were missing some pieces. We were still writing intensely and frantically putting songs together. It wasn't like, "Oh we have these 12 songs, they're done, and we're going to go in and record now." It's ever been like that with this band.
Sean Slade: There were only a handful of songs on the Live Through This demo — four, five at max. We liked to hear as many songs as we can before we say yes or no to an album. But, in this case, the four or the five songs we heard sounded good enough.
Paul Q. Kolderie, producer and engineer: Early on in the process, we got a demo from Mark Kates and it completely blew my mind. A lot of times in my career, you hear something and you just know. When I heard the lyrics to "Doll Parts," I just thought, "This is going to be big."
Courtney Love: I don't know why we picked Paul and Sean. Because [Hole manager] Janet Billig told me to? Because they'd produced the Lemonheads? I didn't really think much about producers at the time.
Eric Erlandson: We picked Paul and Sean because Kurt would just sit there and watch MTV all day, and he's like, "Get the guy that did the Green Day album." [Laughs.] Those were the videos that were on all the time then. It was Radiohead's "Creep," and then Green Day. I remember him saying, "Get the Green Day producer or get the Radiohead guy." I don't know what happened with the Green Day guy, but for some reason we got Sean and Paul.
Patty Schemel: I don't know why we picked them; I guess maybe because of that Radiohead record, I'm not sure.
Mark Kates: Courtney was kind of obsessed with getting either Brendan O'Brien [producer of Pearl Jam's Vs.] or Butch Vig to produce the album and neither was really responding. People who had done multi-platinum records.
Courtney Love: I didn't go to [Smart Studios, in Madison, Wisconsin] with Butch. I didn't want to go down that road and copy Kurt.
Paul Q. Kolderie: I was at [Boston-area recording studio] Fort Apache and I got a call from Butch Vig's manager, Shannon O'Shea, and she said, "You don't know me, but I did you a favor." I asked, "You wanna tell me any more about what it is?" And she says, "No, let's leave it at that and see what happens." Courtney and Kurt were meeting with Butch to see if he wanted to do it, since Butch did Nevermind, but Butch was tired after doing Siamese Dream and he wanted to work on what turned out later to be Garbage. He wasn't up for a Courtney record. Shannon said, "Why don't you get the guys that did 'Creep?'" And Mark Kates said, "I can get you those guys."
Sean Slade: Courtney was aware of us probably because of the Dinosaur Jr. connection, because Kurt was not only a fan of Dinosaur Jr., but at one point J Mascis was considering playing drums in Nirvana. I remember her referring to us as the "Boston guys."
Paul Q. Kolderie: We had a phone conversation with Courtney that went pretty well. She didn't really ask us about anything, we just talked about the Lyres and bands from Boston that she was obsessed with. I remember, embarrassingly, she was talking about Let It Be and how she loved that record, and I said, "Oh, yeah, the Beatles are cool." And she was like, "No, I'm talking about the Replacements." I thought I had lost the gig right there.
Mark Kates: I remember it vividly. It was my idea. One day we were on a conference call: me, Courtney and Janet Billig. Those guys were old friends of mine. I mentioned them tentatively, I didn't know if anyone knew who they were, but I knew that the first Radiohead record was popular in Kurt and Courtney's house. And I mentioned Sean and Paul, and Courtney goes, "Wow, Boston. The Lyres." I mean, it wasn't even a band they had worked with, but she was very aware of the lineage of the music she was part of. The next thing we did was put them on the phone. And then it happened.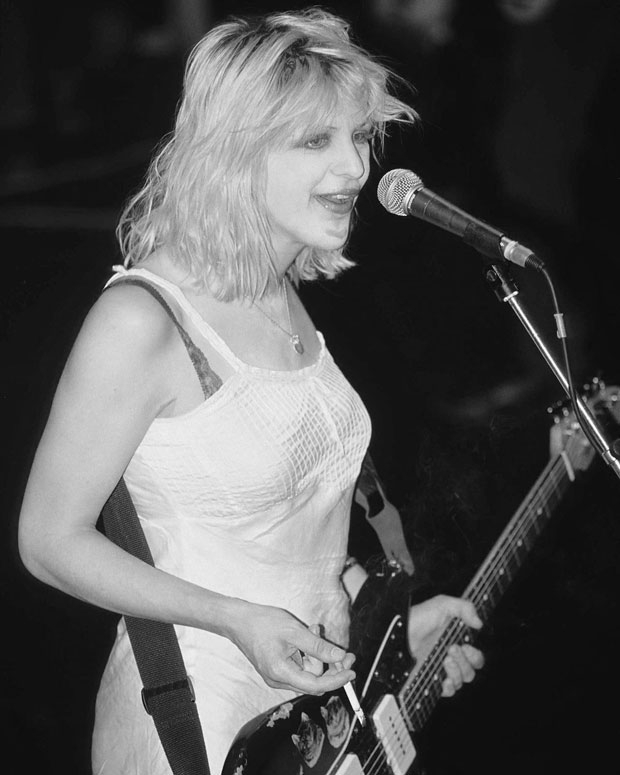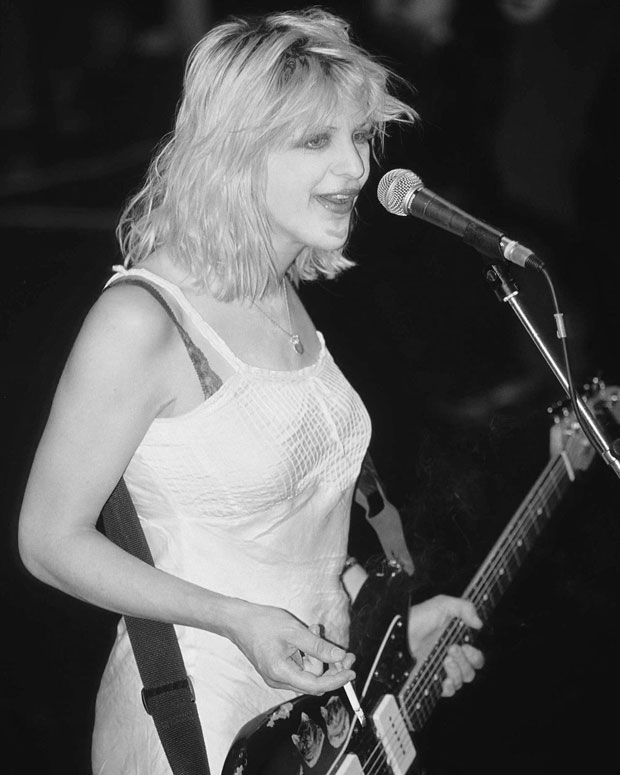 Courtney Love: Went to [Triclops Sound Studios, in Marietta, Georgia] because Billy made Siamese Dream there. And I loved the way that it sounds.
Paul Q. Kolderie I went out to Seattle and did pre-production with just the band; Courtney wasn't around. They had already hired us at that point. Courtney told us that she felt like she was getting two guys for the same price and she liked that. We picked the studio because Butch had been there with the Pumpkins and Courtney was convinced that we had to have a Neve board and Studer tape recorders, which were top of the line. We were thinking about Muscle Shoals, but she called Billy or Butch and talked to them about it and that's how we wound up in Atlanta.
Eric Erlandson: Kurt had just made In Utero, he got all these notes about mics and guitars and the studio set-up and everything. He mapped out this whole diagram and it said, "This is what you should do in the studio." Of course, that all went out the window. The one thing that made it was this all-metal guitar that I borrowed from some guitar shop in Washington — Kurt suggested that one guitar.
Courtney Love: [Cobain biographer] Charlie Cross found this document — it's credited as Kurt's drum map, except it's not Kurt's handwriting, it's mine. It's Kurt's studio drum map, the mics to use and Billy's [studio drum map]; I combined the two of them.
Sean Slade: About when we started getting the drum sounds Courtney called Butch Vig. She had been hanging out at Pachyderm, where Nirvana had just finished In Utero with Albini. And Albini is very opinionated about drum sounds. [Laughs.] I guess Courtney really wanted Butch for Live Through This, but he was unavailable, and the only time she every really got involved with what we were doing was when she came in when we were setting up drums and said, "What mics are you using?" I explained that we were using this on this drum, this mic on this drum. "Well, what's on the snare?" "We're using a Shure 57." And she says, "Albini says Shure 57's suck." I had heard that, but everyone uses a goddamn Shure 57 on the snare drum, okay? But Albini had to say it was for hacks, as if it was an insult to art. And so I said to her, "No, that's not a regular 57, that's a Turbo 57." I made it up. So, she calls Butch and tells him the mics we're using "and a Turbo 57 on the snare." And [I] wasn't privy to his side of it, but he told her those were all great, that we knew what we were doing. There was never any technical issues beyond that. We thanked Butch later for covering for us.
Eric Erlandson: It was the first time Hole had worked with real producers. I was really happy to have somebody outside the band helping [laughs] because I was having my ideas shot down.
Sean Slade: We never really talked about any kind of grand artistic vision of Live Through This with Courtney. The only memory I have of any kind of goal she had was when she walked into the control room almost crying and said, 'This album has to go gold.'
Sean Slade: That Hole hadn't become stars yet was much to the advantage of the project. They were very focused and very ambitious. The whole world was trying to figure out what Courtney and Hole were gonna come out with on their first major label album. They knew that this had to be a maximum effort.
Eric Erlandson: I was there the most out of everybody. After we recorded the basic track, I set up this wall of amps and would just go in and plug in different ones to different guitars. I remember feeling like a kid in a candy shop.
Patty Schemel: I got my own drum tech, Carl Plaster, who came out and tuned all my drums, perfectly, to notes on the scale, which was huge for me. Just different snare drum options was a big deal; just having the resources to have different drum sounds was cool. I remember getting "Jennifer's Body" on the second take because I loved playing that song so much.
Sean Slade: Kristen was just amazing. She's such a natural talent, knew exactly what to play, played totally tight with Patty. I have to give her credit — and this has never happened on an album that we've done in all these years — every single bass track on Live Through This was from the basic tracks. There was no bass overdubs because there was no need to because they were perfect. It was an exceptional performance on her part. That's like a singer doing an album's worth of vocals in just one take. It just doesn't happen.
Paul Q. Kolderie: Kristen is the secret ingredient; she made the whole thing gel and happen. It's criminal she didn't get to make any more records because it would have been great to see what came down the road.
Courtney Love: Half the fucking songs were written in the studio.
Sean Slade: We witnessed "Asking for It" from when it didn't exist to when it got finished. It was fascinating. There was a certain magic going on.
Paul Q. Kolderie: I always bring that up whenever people say "Kurt wrote the songs" — I can say he didn't because I watched it happen.
Sean Slade: At one point Courtney was working out lyrics and she came up with a line that I thought wasn't that good and I said, "Ah, that's not happening," and she goes, "Sean, you're not my English teacher." And I looked at her and said, "But Courtney, I am," and she laughed. It's rare to ever get someone with that level of lyrical talent. I stand in awe of that. When you are able to work with someone who is on that level, that literary level, who stands as a writer — it's an honor.
Courtney Love: We collaborated really well. I just think we had really good chemistry to be honest.
Paul Q. Kolderie: You know those cartoon things where when people are fighting and there is a dust cloud with sparks and stars flying out? That's how I think of it. There was always a fight about something. There were ashtrays flying. But they were never fighting with us. We would shut the control room door. We'd send them home and just work.
Eric Erlandson: There was a lot of tension going on. There's tension in the room whenever we got together. And there's tension between Kristen and I because we had been living together and seeing each other and then she moved out. We were having this difficult, on-and-off relationship, and we go to Atlanta to record and we have to room together.
Sean Slade: Kristen and Eric had just broken up, so there was interpersonal weirdness there. But when they were in the studio they were focused on getting the work done. Despite all of Courtney's idiosyncrasies, she's really, really smart and she was there to work hard.
Patty Schemel: During basic tracks, me and Courtney ended up leaving and going to New York to see Nirvana on Saturday Night Live. I was so drunk that I could not see straight. It was so fucked up. RuPaul was there. And I remember coming back and then having to do more recording and being completely wasted for that. When I got back, I was like, "I gotta pull it together." So that's when I did a bunch of crystal meth. We pretty much finished up our basic tracks and then we were kind of imbibing.
Paul Q. Kolderie: The studio was in the middle of an office park in suburban Atlanta. The only place you could get anything to eat was a Fuddruckers or TGI Fridays. There was nothing else to do but work on the record.
Mark Kates: I remember Courtney staying at the Hotel Nikko, and I was driving her to the studio one day and we passed a billboard for Hooters, which I think was still a regional chain, and she goes, "Hooters? Is that like a strip club for the whole family?"
Courtney Love: We recorded all the time. We'd go to this one club called Heaven and Hell and I think we debuted some of the songs there, and people were screaming, "Shut up!" It's like, "Fuck you, you little fucking punk rats." But I came to this conclusion a long time ago: "Selling out" means there are no more tickets at Madison Square Garden.
Sean Slade: The label put us up in a crappy corporate condo with rented furniture and no art on the walls next door to a coke dealer; it was almost deserted.
Mark Kates: The studio was in a strip mall next to an insurance place.
Courtney Love: Me and Patty shared a room and Kristen and Eric shared a room in this apartment complex. We went to work every day and had something to look forward to. We were making good music in a good studio. It was fun.
Sean Slade: We got the basic tracks in about four or five days, so from that point on our schedule revolved around accommodating Courtney's approach to the studio. We quickly discovered that if you ask her to be at any place at any given time she would always be two hours late. But two hours late to the minute. And she couldn't be fooled, either. Knowing she was going to be two hours late, if you wanted her to be there at four, if you told her to be there at two, she would show up at six.
Paul Q. Kolderie: Nirvana was on tour and Kurt would call and ask us to hold the phone up so he could hear what was going on. There were a lot of crazy distractions. We kept our heads down and kept working.
Patty Schemel: Courtney ended up moving into a five-star hotel for the rest of the time we were there. I was like, "Uh, I'm cool where I'm at." But she's like, "Well, come over and have room service." One morning, I was with her and she got a phone call and was like, "Oh my god: River Phoenix died last night." So, that was a full day of her talking to people on the phone.
Sean Slade: They rarely brought the weirdness into the control room. And occasionally I would wander out and hang out with them, I would experience it, but it never really bugged me — what we were coming up with had such emotional force.
Eric Erlandson: Sean and Paul were good at pep-talking me like, "You don't realize that if you just relaxed, and just accepted that you're good and not be insecure about it, then you'd be better." I felt like everything I was playing was pretty much horrible. I had never played acoustic guitar, but I knew I had to use it on "Doll Parts." So I'm playing this 12-string acoustic and I can't even press down on my strings. "What is this? What am I supposed to do with it?"
Sean Slade: Eric was like Eeyore. I told him it wasn't very rock'n'roll — the spirit of it is really about reckless confidence and going with your gut instinct, not about wringing your hands.
Paul Q. Kolderie: It wasn't an easy band to be in if you weren't Courtney; she expected a lot from them. She sometimes expected them to know what she wanted even when she had not been real clear about it. She wouldn't say what to do; more what not to do. Eric took it personally.
Sean Slade: We set up every evening for Courtney to do vocals and she would sing two or three songs, multiple takes of each song. And she put in a lot of intensity and emotion. Then, at a certain point, maybe about 10 or 11, she was done. So, the next day Paul and I would come in each morning and spend three or four hours editing and putting them together. We did that every day for about two and a half weeks until we had tracked the album that way, very methodically.
Paul Q. Kolderie: She didn't talk about competing with Kurt. The Pumpkins were at their peak and Nirvana was the biggest band in the world, but she was feeling like she was as good as either of those guys.
Courtney Love: I think it's pretty flawless for what it is, for the time. For going from Pretty on the Inside, which is atonal and has really brilliant lyrics, to fucking songs you can sing along to? I just gave it my best. I gave it 100 percent.
Sean Slade: Paul and I had different ideas about what was going on. He was very depressed; he thought the album was coming out awful. Whereas I thought that it was coming out great. I came to terms with, or accepted Courtney's idiosyncrasies a lot better than he did. I thought her craziness was somewhat of a put-on, a defense mechanism to keep the world at bay.
//www.youtube.com/embed/RD9xK9smth4
Paul Q. Kolderie: Kurt showed up during a break from tour, got in late and then came to the studio the next morning. We chatted for a bit, he wanted to hear the record and we played him all the tracks. He was complimentary; he liked the drum sounds, thought the songs were great. Then Courtney said, "Let's go in," and they're both sitting in front of the vocal mic, and she said, "I want you to sing some harmonies." And he said, "I can't sing harmonies until I hear the songs; I don't even know the songs." We played the song through a few times; he may have been loaded, but I had just met him so I don't know what he was like. He put a few things on. If you listen carefully, maybe you can hear it.
Courtney Love: Kurt came to Triclops and he sang on one song, and I mixed it up and released it, so you can hear him sing on one song. But that's it.
Eric Erlandson: Kurt showed up; he's not in any good condition at that point. He was not in a good place.
Patty Schemel: I remember he was on so much Klonopin, too, and it was like "What is going on?" I remember he did some stuff on "Asking for It." They were just messing around.
Eric Erlandson: He didn't know any of the songs, there were drugs involved, and Courtney's like, "Change something on this." Mainly just to get some harmonies, I guess. Not anything about the writing of the songs, not anything with even the vocal melodies. Everything was already done. He was going in there mumbling harmonies over a couple songs. Those things were not used on the album; they turned up in a mix later. You can hear him on top of whatever song that was — I think "Softer, Softest" — but he was never actually involved.
Sean Slade: I had one conversation with Kurt when we were mixing it. Courtney called and said, "Kurt wants to talk to you." And I remember looking at Paul and Paul giving me a look like, "You're gonna do this one." I got on the phone and Kurt starts going, "I got these mixes, and here's what you gotta do — you gotta make the snare sound huge, and you gotta double all of Courtney's vocals." And I said, "Sorry, Kurt, but we're not gonna do that. That's not the album we are making here, that's not the approach we're taking." What Kurt was saying, basically, was make it sound like my album, make it sound like Nevermind. And I told him, straight up, no way, we're not going to do that. I probably pissed him off, but I didn't care.
Paul Q. Kolderie: By the end, communication was at an incredible low point: 42 days straight, working everyday, the pressure cooker. We had the world's biggest rock star coming in and saying he didn't like this sound or he did. We wanted to just mix and get out of there. We felt like the writing was on the wall — we thought Kurt was going to take it and mix it with Scott Litt. It's what they'd done with In Utero. I didn't care who mixed it; I was just done.
Patty Schemel: I enjoyed playing all of those songs, and I felt comfortable, and I felt at ease, and I felt excited about all of the songs. I think I remember Sean or Paul saying, "Oh, this will be a great punk record" — you know, not giving it it's full due. It was weird because I was so proud of the record, but it was hard to get any perspective being so close to Nirvana. Everything they did was huge, so it was hard to get any idea of what our record would do. I was so proud of it. And that was all that mattered to me at that time.
Courtney Love: I didn't feel like I nailed that, but I nailed my own version of it. I feel fine about it. I have a pretty healthy self-esteem. Sometimes. I didn't think it was as good as Siamese Dream, I didn't think it was as good as Nevermind, but I thought it was fucking damn good.
Paul Q. Kolderie: We were up so close to it, we couldn't see what a great album it was. She wanted to make a record as good as Siamese Dream or Nevermind, and we were trying our hardest, but we didn't know how to do that. There is no secret formula. Sometimes it happens, and sometimes it doesn't. In this case, it did.
Eric Erlandson: One thing: Wikipedia is so wrong. I just read the whole Live Through This Wikipedia thing, and it's so wrong.
Patty Schemel: Oh, so full of shit, that Wikipedia. France? We didn't go to France. That's a load of shit.
Courtney Love: I had a plan for the fourth record, and the fifth record, and the sixth record. I had a really grand design that got messed with because of my own problems. But I made it all the way to the third record which absolutely, exactly was my vision. I'm not quite sure why Live Through This is so iconic. I think it's because girls don't make angry records as much. I've always thought [PJ Harvey's] Rid of Me was a far superior record than Live Through This, but that's good — it just keeps my ego in check.