All dance music is in some sense aspirationalist, and none more than disco, with its cocaine clarity and silky sunset glow, an apotheosis of sex and style over an expectant four-to-the-floor beat. But few artists conjure the sound of idealized leisure the way that Norwegian producer Todd Terje does. I don't mean mere fantasies about luxury products or vacation packages or vintage synthesizers; at its best, the 32-year-old's music is a kind of daydream given shape and volume, a pocket-sized Airstream trailer that whisks you away in a wibble of oscillators. It's like doing a line of pure, uncut Calgon.
When a song like "Ragysh" or "Inspector Norse" is playing, it Tesseracts you to some magical, moonlit beach party where phosphorescent microbes twinkle in the surf like the spangles of a disco ball. Not for nothing is Terje's most recent hit called "Strandbar" (a cheerful dig at the national-radio killjoy who called his music "background music for a beach bar"); not for nothing did he and Hans-Peter Lindstrøm come together to record "Lanzarote," a tribute to a popular Canary Islands getaway for sunburned Scandinavians. "I want to go to Lanzarote," chants a lusty Lothario in the song's denouement, sounding like the world's hairiest-chested time-share salesman as he reels off a list of destinations — Santa Barbara, Puerto Rico, Virgin Islands — in a stream of rolled Rs and rolling congas.
Of course, that could all go terribly wrong, but like Cosmos' "spaceship of the imagination," Terje's imaginary discotheque succeeds in large part because it's fueled by a wide-eyed sense of wonder that's not afraid to skew a little bit corny — and not afraid to tumble down some twisted-ass wormholes, either. Rather than merely marking time, as so much contemporary house and techno does, Terje's productions sashay all over the place, positively wanton in their modulations. Giddiness has rarely felt so concentrated, which might be why Terje's singles have connected so heavily with listeners.
Now, ten years since his first single, "Eurodans," Terje is finally releasing his debut album, It's Album Time, and it finds him vastly expanding the dimensions of his alternate disco universe.
It's a funny title; the fanfare and faux seriousness convey the very opposite of Terje's languid fantasies. It's tongue-in-cheek, both a knowing nod to Terje's extended gestation period and a way of deflating expectations around a debut album in a genre that's not terribly amenable to the LP format in the first place. But it is also, in effect, the equivalent of Britney's "Work Bitch": a declaration that it's time to get down to business. And that seems right, because speaking to the musician, you get the sense that all this seemingly unencumbered delirium comes from a very driven place. While the rest of us bandy idly about, sipping from bottomless margaritas, he is the cruise director tasked with ensuring us the utmost in recreation. And it's a job he takes very seriously.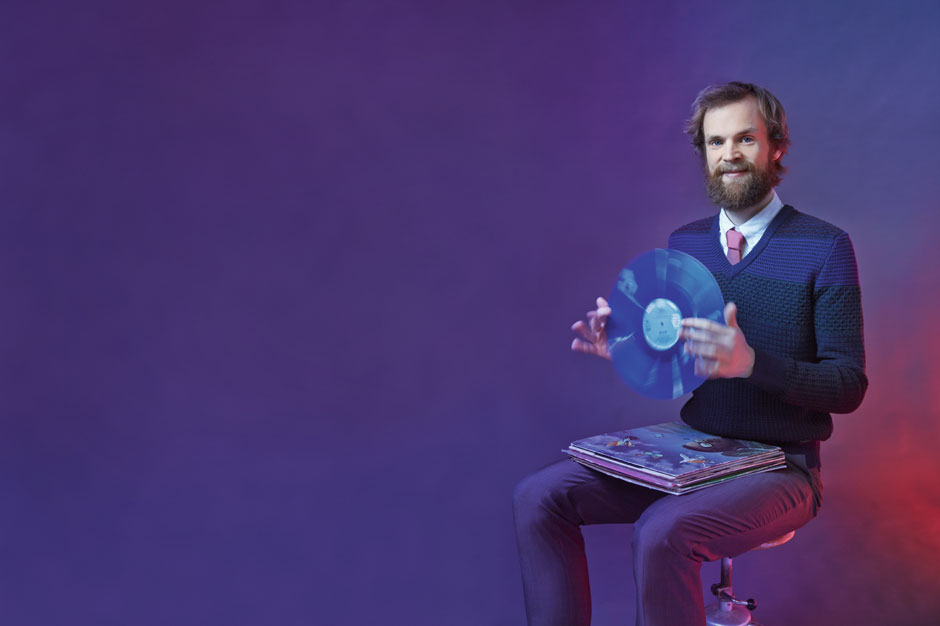 Terje Olsen grew up in Mjøndalen, Norway, some 34 miles outside of Oslo. His childhood sounds like a pretty typical upbringing for a middle-class European kid born in the early 1980s. He took piano lessons at his mother's behest, but resented them because they took time away from the computer. When he was nine, his brother gave him a cassette of Michael Jackson's Off the Wall for Christmas; a few years later he discovered "dance and stupid Dutch pop music" — Cappella, 2 Brothers on the 4th Floor, 2 Unlimited — "really bad stuff that kids like," he explains over Skype from Oslo. At the same time, he began playing with tracker programs, rudimentary music-production tools that allow users to play with beats and samples and turn out a final product that, he says, "resembles techno music remotely."
He moved to Oslo when he was 18 and soon discovered DJ culture — or, more specifically, the particular sort of DJ culture embodied by Prins Thomas and DJ Strangefruit, deep-digging selectors known for their unusual selections and willful blends. At 23, under the alias Todd Terje — a reference to Todd Terry, the iconic African-American house producer — he signed his first record, "Eurodans," to Soul Jazz, but he broke with the label over the terms of the deal before the album was officially released. ("This experience really put me off," Olsen told Juno Plus. "From that point on I knew I wanted to have more control over my career.")
Prins Thomas put out "Eurodans" on his own Full Pupp label the following year, along with another 12-inch, "Mjøndalen Diskoklubb," a space-disco tribute to Olsen's hometown. But that was among the last original music that Olsen would release for the next five years. Instead, he busied himself making floor-friendly edits of disco chestnuts and pop crowd-pleasers like Chic's "I Want Your Love," the Bee Gees' "You Should Be Dancin'," and Paul Simon's "Diamonds on the Soles of Her Shoes."
"Prins Thomas and Strangefruit were playing all this eclectic stuff," he says. "Disco, rock, samba, folk, whatever. So I started taking tracks that normally wouldn't work in a dance setting and forced them to be club music."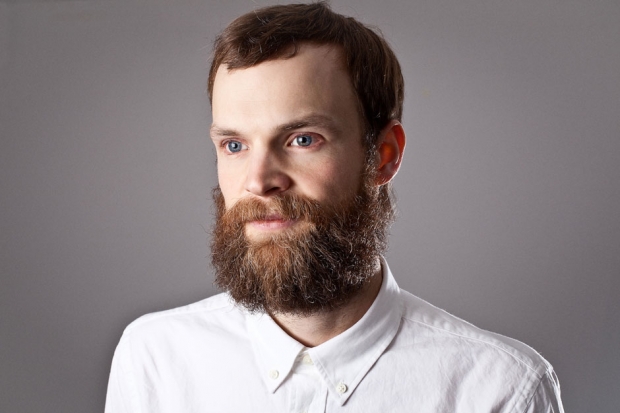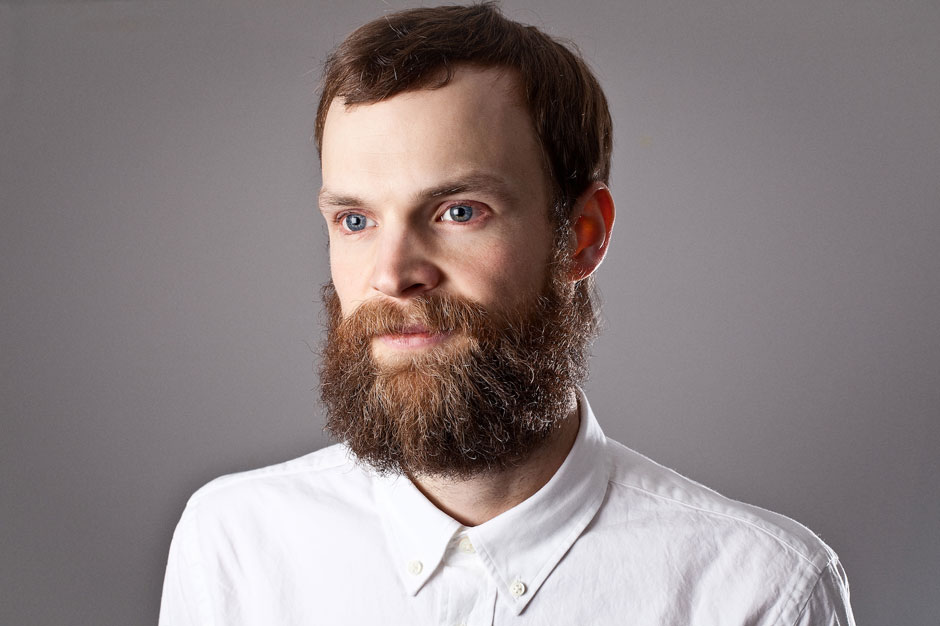 Perhaps it's those five years of surgical studies — reverse-engineering club classics and pop songs and rebuilding them to suit the more linear demands of contemporary dance floors — that explains the almost uncanny precision of his own productions, which resumed with 2011's Ragysh EP. Between "Ragysh" and B-side "Snooze 4 You," the following year's It's the Arps EP, with its underground smash "Inspector Norse," and last year's "Strandbar," Olsen quickly established himself as a thoroughbred of a dark horse: Every year brings a new hit, each one sleeker than the last. Unlike the more prolific Prins Thomas and Hans-Peter Lindstrøm, however, the album format eluded him.
"I had this idea of how grand, how fantastic a first album should be," says Olsen, explaining why it took him a decade to finally get around to making one. "I wanted it to be at least as good as the first Röyksopp album. I had these ideas about how much drama and how much of a story the album should be."
It's Album Time certainly doesn't want for a gonzo sense of drama. After kicking off with a spectacularly meta introduction — chanting "It's album time!" over scene-setting keyboards and horns, and concluding with the sound of an explosion — Terje throws us into a two-part narrative starring a character named Preben. "Leisure Suit Preben" is a waltzing, easy-listening number suffused in strings as narcotic as a dentist's laughing gas and as waxy as the plastic ficus in the waiting room; "Preben Goes to Acapulco" offers a funkier take on the same idea, complete with harpsichord, slap bass, and enough pinwheeling keyboard solos to make Yes' Geoff Downes sound, in comparison, like Erik Satie.
Further along, the album calms down considerably, easing into the rubbery, Moroder-inspired, robo-disco grooves of "Strandbar," "Delorian Dynamite," "Inspector Norse," and the two-part "Swing Star" suite. (It's slightly disappointing that fully one-third of the album is previously released material, and the decision to chop "Strandbar" down to half its length is curious. Part of its pleasure is the way the original versions of the song only kick into full gear after four-and-a-half minutes of deceptively inconsequent beats; here, it feel a little like a punchline without the setup, sex without foreplay.) But "Alfonso Muskedunder" (the latter word is Norwegian for "musket rifle") is a zany jazz-fusion lark in 7/4 time, while "Svensk Saas," one of the album's highlights, dives headlong into rapid-fire salsa and scat singing in a way that brings to mind Señor Coconut's hypermodern Latin pop.
"I really like when you have music that describes something non-musically," Olsen says. "Like exotica, where they tried to describe the new world which was appearing in the '50s. Salsa is a little bit the same — it's almost like describing that you're not in Europe any more." In this case, however, there's a hidden twist in that travel narrative: "Svensk Saas" (translation: "Swedish Sauce") is a cover of a song by the Swedish jazz singer and 1986 Eurovision contestant Monica Törnell. Olsen's version is faster, but otherwise, it's practically a note-by-note rendering of Törnell's espacio-age-bachelor-pad shenanigans. Like his disco edits, it's a remarkable feat of will, wrangling a squishy, unruly shape into a dazzlingly precise package; it's almost unnervingly controlled.
But this, too, seems an essential part of our cruise director's personality. As Benedik Kaltenborn, the graphic designer who has done all of Terje's sleeves since It's the Arps, told Resident Advisor, "He wants something wild and crazy, but he's also a perfectionist."
//www.youtube.com/embed/EFSGe-l18Yo
Olsen's perfectionism may explain why, in a decade of work, he has few collaborations to his name, unlike his colleagues Prins Thomas and Hans-Peter Lindstrøm. He's no stranger to working with other people's ideas, but edits and remixes represent a solitary kind of labor, a very different proposition from the messiness of the real mind-meld shit that happens when you get two musicians in a room together. (His highest-profile co-write, a credit on Robbie Williams' "Candy," didn't even require his participation; Williams' people just purchased the melody to "Eurodans" from him and cut him a check.)
"I think it's perhaps because I don't think it's very sexy to negotiate terms," says Olsen. "I'm quite protective of my own rights. I know I'd get very annoyed if I were in a collaboration and we were upfront, saying, 'Yeah, let's split it 50/50,' and then it turns out I'm making the whole thing and the other partner is just contributing ten percent." But he also acknowledges the limits of that way of thinking. "Now that I've gotten older, I think I've realized that it's better to actually just do stuff. Because there's always an energy happening when there's more than one person. Yeah, you might lose that one idea that you could've done yourself, you might lose your publishing split on that one, but at least it's happening."
It's that energy that makes It's Album Time's most striking song — the Robert Palmer cover "Johnny and Mary," featuring Bryan Ferry — such a curveball. Its somber mood immediately sets it apart from the album's hi-NRG hijinks: Where Palmer's original veiled its melancholy in perky, quick-stepping new wave, Terje and Ferry's version is a 62-BPM power ballad tailor-made for the love scene in Top Gun. Rarely has there been a truer pairing between lyrics and larynx than here, as Ferry sings, "Johnny says he's wasting his breath, trying to talk sense to her," sounding like he's spent the past decade with a piece of pumice lodged in his throat.
Olsen's relationship with Ferry goes back a ways. At the behest of Ferry's son Isaac, a DJ, model, and filmmaker, he remixed Ferry's "Alphaville" and "Don't Stop the Dance" as well as Roxy Music's "Love Is the Drug." Those commissions led to an invitation to work in Ferry's studio for a couple of days, a period Olsen describes with characteristic understatement. "It was like an office environment, almost," he says. "Me coming in there was very laid back — just, 'Hey, do you want some coffee? Do you want some Chinese food? Do you want to check out my dad's vintage synths?' Yes please, I would like to," he laughs. (Olsen knows a thing or two about vintage synths. His It's the Arps EP was named in honor of the ARP 2600, the primary instrument on the record. He also briefly maintained a music-production blog, letsnerd.com, in which he quizzed people like James Murphy and Morgan Geist about their favorite drum mics and MIDI clocks. "It's fun to nerd out," he says, although "you can't really talk about it in dinner company.")
The Robert Palmer cover was Ferry's idea. "I didn't really participate in that decision," admits Olsen. "He just realized he wanted to do it, and I was there. It was more luck, I suppose, than anything else."
Ferry and his team worked through several iterations of the song — first, a fast-paced tribute faithful to the tempo and mood of the original, and then a slower version that could accommodate DJs. None of them worked, but eventually they sent a new, full-band rendition to Olsen. "I liked that feel, although it sounded very grown up," he says, "so I asked them if I could change it. I think they sent me that track just to show me what they had done, not necessarily asking me if I wanted to participate. But I had this idea, which is the version we ended up using — the 808, LinnDrum, 'Take My Breath Away'-ish version." A game of Dropbox round robin ensued, as the two musicians traded ideas and tweaked their parts. "It was very much back and forth," says Olsen, "which I quite liked. Normally, you just have a one-way monologue; you don't feel any interaction. But we were inspired by each other's takes, and the result is actually how both of us wanted it to be."
As the least overtly "disco" thing on the album, it might, paradoxically, be the most representative of Norwegian dance music's cheerfully contrarian strain. If dance music is aspirationalist, that goes double for contemporary disco, which is by definition nostalgic for a better day — just see Daft Punk and their Random Access Memories, that million-dollar, walnut-paneled time machine of an album. But, by emphasizing hip-displacing freakouts like "Svensk Saas" and cheek-to-cheek prom anthems like "Johnny and Mary" alongside more conventional glitter-ball fare, Terje's music looks beyond the codified hi-hats and Philly strings that have come to signify disco as something fixed, a fossil lodged in an oonce-oonce groove.
"Disco we don't really see as a moment in time; it's more of a way of making music," he says, trying to pinpoint how such a fertile Balearic outpost turned up in Norway, beneath the umbrella of the Aurora Borealis. "We didn't really have a techno scene in the '90s. In the early 2000s, the club music scene was really dead. When you take away all the drug kids, all the automatic dancing, and you just have a small bar full of people, you need to think differently."
And so he did. Olsen has often spoken of Todd Terje's music as the product of a split personality: The hyper-efficient dealer of dance-floor delights and the more idiosyncratic trickster. "I love when you can combine the weird with the functional," he continues. "But it's not always easy to do it when you're working with dance music. Slapstick is rarely appreciated by dancers on GHB. Too much stupidity, and you lose functionality, and vice versa it quickly gets boring."With the album format, it was definitely easier to pull it more in the weird direction, but I don't feel I went too far. Do you?"