The Body and the Haxan Cloak are a match made in hell, which means if you're into doomy ambience they're pretty much heaven. The avant-metal outfit's "To Attempt Openness" video from last year gives you an idea of their willingness to provoke unease. The Haxan Cloak's Essential 2013 album Excavation, meanwhile, was a churning cauldron of occult atmosphere and a breakout for label Tri Angle (Holy Other, Forest Swords, Balam Acab). The Body worked with the Haxan Cloak mastermind Bobby Krlic on fourth album I Shall Die Here, out now on RVNG, and their ominous, bruising "At the Mercy of It All" has now given life to an equally intense nine-and-a-half-minute short film. Director Jason Evans' shadowy clip follows a solitary man in a storm-ravaged cabin as he struggles not to lose his power to remember. Like the Body and the Haxan Cloak, Evans shows no mercy.
Watch it above, and read the director's statement below.
Listening to the Body's I Shall Die Here, I was pulled into this landscape that had been created; an incredibly visual account of death, tragedy and loss. I had this image of a man, his face covered in dirt, but his arms still moving and his eyes open. Body and soil.
The image reminded me of the kind of parallels artist Robert Smithson made between geological change and the fragility of the mind, which in turn gave me the emotional content of the film.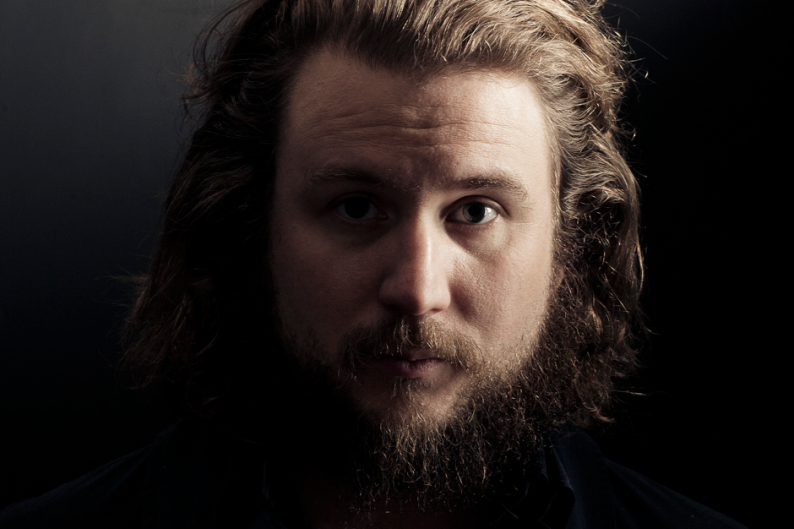 "One's mind and the earth are in a constant state of erosion, mental rivers wear away abstract banks, brain waves undermine cliffs of thought, ideas decompose into stones of unknowing, and conceptual crystallizations break apart into deposits of gritty reason." – Robert Smithson