Look, I hate to do it, I don't want to do it, but I have to do it. Reader, it's my job: I have to come up with a new term to encompass a clutch of music. I know, I know, we need another darkwave/coldwave/drumstep/chillstep/witch house/shithouse like we need a hole in the head. But we have to do it. Writers, editors and maybe even readers (big maybe) need a word to throw around, make fun of, feel depressed about. Like, how are we going to be nostalgic for this shit in ten years if we never figure out what to call it?
So which shit? Right. It's the shit that none of us are content to simply call Alt-R&B or, god-forbid, PBR&B anymore because: a) No one liked those terms to begin with; and 2) the shit in question has mutated beyond them. Back in August, 2012, my colleague Barry Walters cogently lassoed the initial explorers of this sonic space – Frank Ocean, Miguel, How to Dress Well, among others – characterizing their synthesis of "soul-baring singing and songwriting" with "vanguard electronics" as a potential boon for music, and at that point it seemed like it would be: channel Orange, Kaleidoscope Dreams, Total Loss were richly rewarding records.
In the last year, however, what seemed like a dust up has become a tornado, a, er, shit-storm (sorry): Sam Smith; Chlöe Howl; Banks; Sohn; Mr Little Jeans; Young & Sick; Chet Faker; Lo-Fang; Just Friends. The tent has gotten bigger, its congregants coming from all around the world (England, Australia, Austria, Norway, some hamlet called Los Angeles). The sonic palette has expanded, yet the output has become more uniform. There's the alt thing (kinda), the R&B thing (sorta), the slinky hushed groove club-track thing (definitely). What broadly unites all this shit is nostalgia for the thrust of '80s electronics, for the sentimentalism of '90s R&B, for the cut-n-paste techniques of early '00s IDM (speaking of depressing genre names), styles this group treats with a pack rat's fervor for novelty baubles. Oh, and that assemblage of artists above? They comprise the track listing for a recent spring playlist in Entertainment Weekly, the issue with Kiefer Sutherland's Jack Bauer on the cover. See what I mean? Mainstream media is counting on us!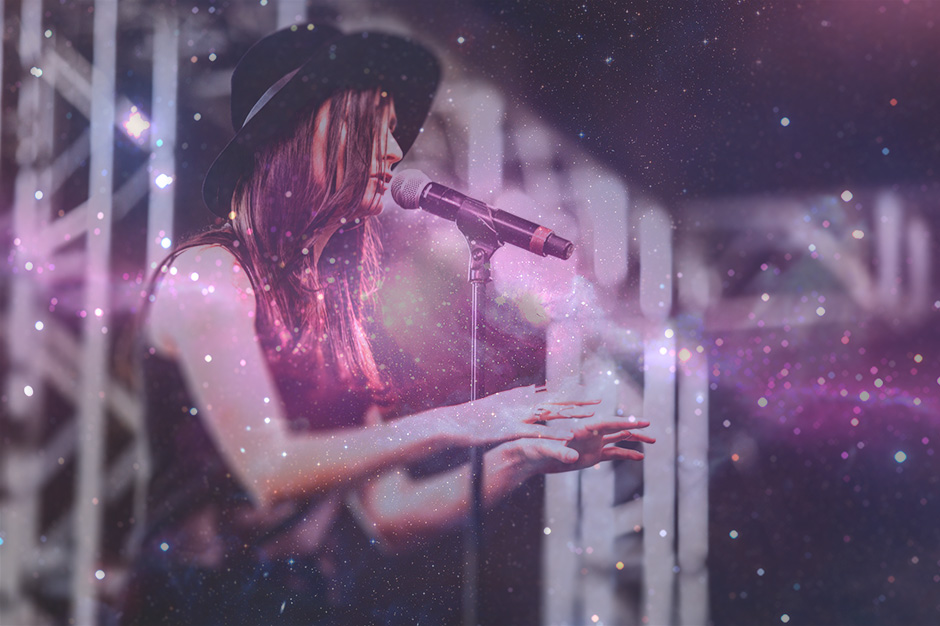 This stuff was all over the place at last month's SXSW, coursing through the schedule like cholesterol in Chris Christie's arteries. Vienna-based Londoner Sohn, played like 37 times, likewise Melbourne's Chet Faker. It's as if James Blake were a Gremlin and some nitwit poured water on him and then – pop pop pop pop – we had a half-dozen other James Blakes on our hands.
So what does "it" sound like? It runs along a BPM spectrum from about 85 to 110, somewhere between a languid crawl and a peppy trot. It's R&B in that there's crooning, often falsetto, often suspiciously smoove, with the slick beats to match, albeit with a dearth of sexual tension that borders on comical (they don't occasionally call it "indie-R&B" for nuthin). It's dance music, in that its low end has sufficient muscle to move human body parts. It is no longer the alternative to anything.
Even when it's dirty it's clean, like those factory-distressed John Varvatos Converse. Even when it's edgy it's safe, like walking around Williamsburg at night. The producers producing it know their way around Ableton and Logic and ProTools – the diminished learning curve wrought by better technology is a factor here — but it sounds like everyone's pulling all their samples and synth patches from the same folder on the same shared hard drive: lilting melodies that feel descended from the Fender Rhodes piano; sub-bass that isn't so much played as spread, the songs slathered in low-frequency hum. If synthesizers received royalties, the Nord Lead would own a G6. Everyone seems to be in love with the same five or six combinations of delay/reverb/flange/fuzz/Auto-Tune.
To the extent that PBR&B was ever actually a thing, it took a decided left turn when Bon Iver and James Blake replaced Ocean and Miguel as its patron saints, the former duo's collaborative 2011 album as Fall Creek Boys Choir now seeming remarkably prescient. The xx were also a big deal: those breathy vocals, resplendent guitars, gut-punch kick drums. We can go back further: Portishead, DJ Shadow, Massive Attack, Arthur Russell (definitely Arthur Russell – all those reverberant glitches). And of course let's throw Drake and his producer 40 in there. Gauzy/woozy/snoozy cloud-rap hangs swollen and dripping over this whole thing.
Lorde kicked this hornet's nest: her vaguely provocative pop-hop smashed down the gates, allowing a host of ingénue Instagram divas and self-made bedroom Timbalands to rush through them. iTunes isn't helping, or rather it is: the service is literally giving this music away in the form of free singles by Banks, Sohn, Chlöe Howl, Broods, others, and has featured new releases by Chet Faker and Sohn in the top spot of its web store's new release carousel, next to albums by Miranda Lambert and ABBA.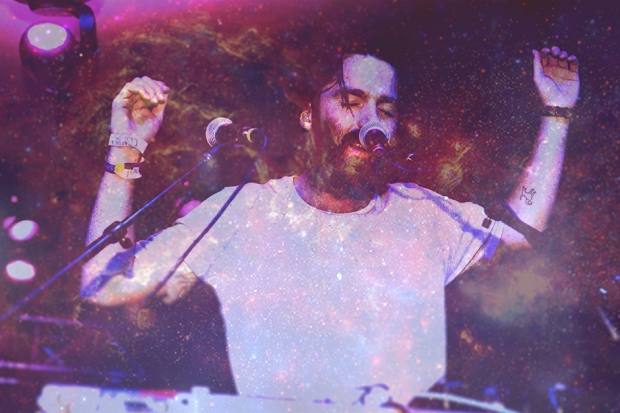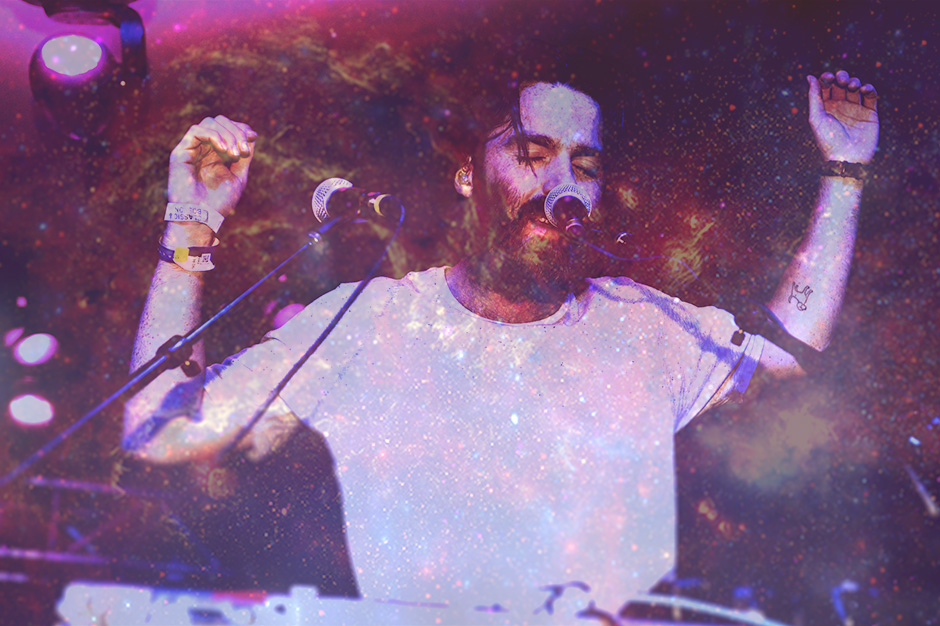 I suppose I should probably mention something that may not be clear from my tone: Some of this music is lovely. Some of this music I like, oftentimes in spite of myself. I have a deck and a view and a medical marijuana card and ya know what goes great with that shit? This shit!
Let's take an example, Sohn's "Lessons." Sohn is Christopher Taylor. He's produced for the likes of Banks and remixed the likes of Rhye, so he's right in the middle of this party. "Lesson" has been floating around the ether for like a year, and it's rad. It's got this four-four beat with triplets, like, chained to its ankles, so that every thump sounds labored, every chord like a lunge. The track trudges toward some distant horizon, which never really arrives despite the increasingly labored lunging and trudging, so that finally when eight or nine overlaid Sohns sing toward the end, "I'm struggling, I'm struggling," you really feel the dude struggling, struggling. When I listen to this track, I bob my head incessantly like one of those drinking birds (these guys).
There are other very nice tracks on Sohn's Tremors. "The Wheel" sounds like a barbershop quartet's fever dream; it's a fanciful waltz with chopped-up vocal harmonies and percussion that goes clickety-clack. "Artifice" is the kind of track BBC DJs with ridiculously British names like Zane or Giles go nuts for: it's three minutes of throbbing brooding with a pretty-fly-for-a-white-guy chorus nicked straight from the Timberlake playbook. "Ransom Notes" literally made my speakers rattle, and I have pretty good speakers.
So I'm not trying to say that all of this stuff sucks, but some of it does. Chet Faker is Nicholas James Murphy, an Australian famous for .57 seconds on the internet for his cloying if fun cover of Blackstreet's "No Diggity," from his Thinking in Textures EP1, a song you can also find on the 2012 compilation Digging the Blogosphere, which exists. Murphy's debut album, Built on Glass, well, let's just say it gets an E for effort, a disappointment considering his promising collaboration with producer Flume on their Lockjaw EP. (And sorry, but "Chet Faker"? Really? Was "Smiles Davis" taken?) There are moments when Built on Glass works (the slow burn of "To Me," the pop-locking pulse of "1998"), and many more moments when it doesn't (the neo-neo-neo soul of "Release Your Problems"). A song like "Talk is Cheap" exemplifies what can be so annoying about this genre: facile production choices like the Gerry Rafferty sax, limp choral Woahs, and preset handclaps are so on-the-nose they approach self-parody. L.A.'s inc. paint themselves into similar corners on last year's no world. It's a common problem.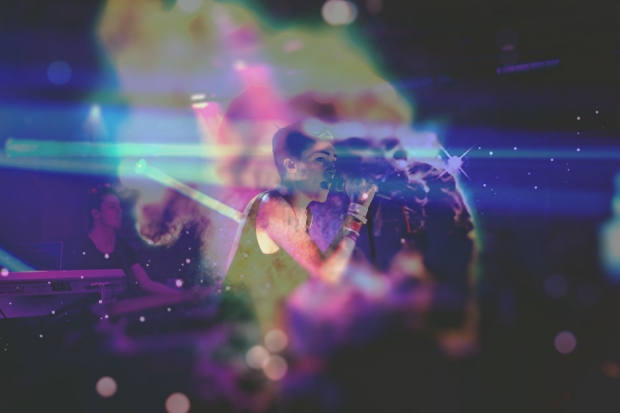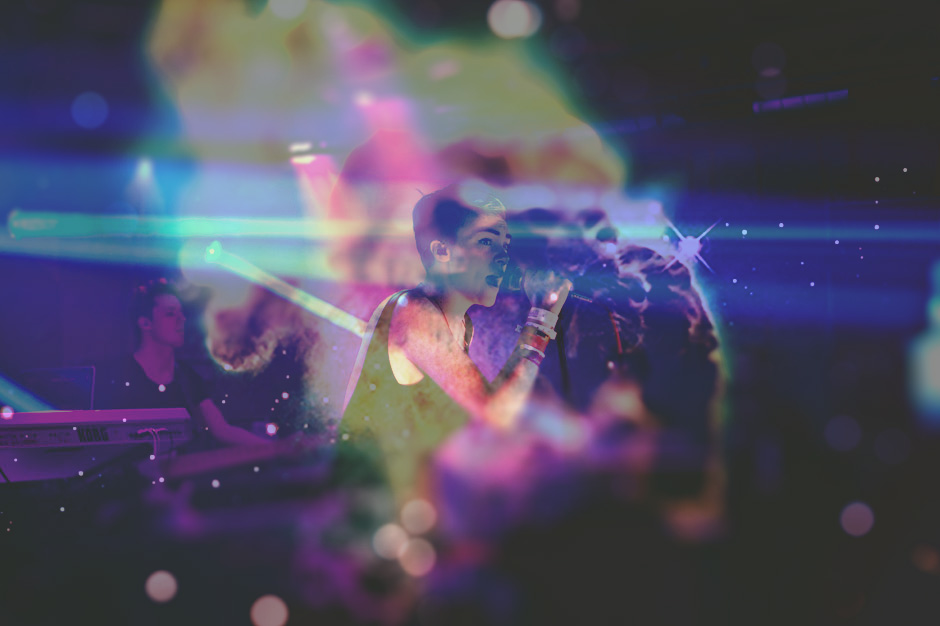 And but again: not all of this stuff is annoying. Some of it is quite exciting. James Vincent McMorrow's January release Post-Tropical fits in here because the Irish troubadour sounds like he's channeling Maxwell, but the album itself is a collision of magisterial post-rock and windswept Bruce Hornsby-inflected gospel/soul. Keep an eye out for FKA Twigs, a Mark Ryden painting come to life who evokes Tricky's unhinged trip-hop. Whatever Nicolas Jaar touches (as Darkside, as Just Friends) turns into mysteriously addictive stoney gooey bliss. Mikky Ekko is presumably going to release his debut one of these days and it's hopefully going to be as awesome as the assorted internet flotsam he's so far released portends (dig this song). Rule of thumb: the weirder this shit is, the better.
It's fun to speculate about how we ended up with such a huge bloc of music across multiple continents that's so sonically and thematically uniform. Digital dementia must have something to do with it. A lot of this shit sounds like a retreat from the demands of managing 57 social media accounts, 13 remix projects, a half-dozen viral video ideas – of keeping your media stream going at all times. In contrast to such hysterics, much of this music is inviting on the surface, full of warm chords and touchy-feely beats, even as strange whirs and hums persist in the background. It's like having a conversation with a loved one who's preoccupied, thinking about what they're missing out on in their feed.
The uniformity is likely explained by the rapidity of the sharing economy: tricks of the trade being disseminated over oceans in seconds, being parsed and improved upon, sent back out into the digital ether, the cycle repeating. It's possible, to me at least, that this is the sound of the hive-mind: eager to connect yet constantly distracted.
Who knows. I don't know. Do you know? If you know tell me. Maybe this newer stuff has nothing to do with the first wave. Maybe it's (oh god) Second Wave PBR&B. Or maybe it's that quasi-genre's bastard cousin, which might explain why critics seem to prefer it stay in the woodshed, out of sight. But that's the thing: it's not going anywhere! By all accounts, second-wave PBR&B (jesus!) has hooked up with new-school EDM (for sooth!), and now they're a couple of teenagers having babies and the whole thing's a bit distressing and like Dr. Phil-worthy and the only recourse is to just call it PBR&BEDMGTFO, which isn't going to catch on, but perhaps that's not the worst thing.
1. If this genre were a puzzle, Chet Faker's "No Diggity" cover would be one piece. Mr Little Jeans' cover of Arcade Fire's "The Suburbs" would be another, James Vincent McMorrow's "Higher Love" yet another. Whatever it looks like, the resulting puzzle would fit nicely into a really sweet pair of jeans.?