August Alsina ft. Yo Gotti, "Ghetto"
Right now the focus is on August Alsina for a hot minute because he acted like big dumb baby when he was on BET's 106 & Park on Tuesday — he didn't want to talk about some sort of beef he has with Trey Songz ("So, you're just gonna go against the grain… I just told y'all not to ask me that shit when I got up here."), which just, oh brother. But hey, Testimony, the debut from this The-Dream disciple (he riffs on Terius-isms the way Terius riffs on Prince) is R&B filtered through rap-like street savvy and its best moments — like "Ghetto" — mix and match the expectations of those two genres expertly. So pay attention to that instead. Yo Gotti's appearance at the top of the track is a clever red herring, coding the track as "hood," when it's really a fairly #aborbz if typically #problematic song in the ride-or-die chick tradition.
//www.youtube.com/embed/KD1S_-EFKPQ
Duck Sauce, "Charlie Chazz & Rappin' Ralph"
Platonically perfect, disco-loop, party-rap pastiche from Duck Sauce, the collaborative project between A-Trak and Armand Van Helden (who, like Pharell Williams, is similarly age-less, and who, like Williams, gets dreamier with age as well,) which seems to be the project where they make cheap-thrills party music that is totally beneath them, which hey, get that EDM-tent money while you obliquely confront normies with dance dork rarities whether they know it or not. As SPIN's Philip Sherburne pointed out in his review — which dared to say, "I'll pass" to F-U-N fun fun fun and slapped a 5 on this lark of an event record — there are heavy Prince Paul vibes with all the absurdist joshing going on. And there's nothing here that a De La skit hasn't done better but yeah, it sure is "fun" for its duration.
//www.youtube.com/embed/bApmvHGXLEM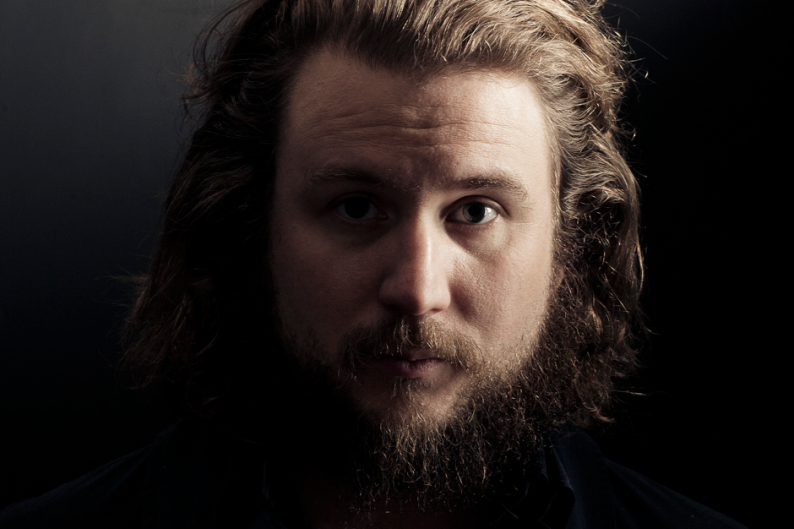 G-Side, "Statue"
The time for blissed-out, floating bangers has passed (R.I.P. "cloud rap" 2010-2012) and Huntsville, Alabama scrappers G-Side, recently back together after a year-long hiatus, realize that. Instead, the duo — along with production crew the Block Beattaz — are fitting post-Lugerian "O.G. Bobby Johnson"-esque stomp with woozy atmospheric horns and Aronofsky-like cinematics. ST screams through static like Sandra Bullock in Gravity pre-hook and Clova seemingly comes for Sicko Mobb with all of that trippy, gulping, crying Auto-Tune, all of which makes "Statue" appropriately chaotic. See, this a group whose appeal and charm come from how often they seem to be doing their thing, out there all alone, a little confused and all the more interesting because of it.
Pharoahe Monch, "Scream"
This headscratcher from super-syllabic undie hero Pharoahe Monch's new one, PTSD, is kind of like a bad, recent-era Common conceit: some "indie rock" skronk with screaming on the hook about how the world makes you wanna uh, scream; flippant verbal acrobatics. But Monch makes it work by doling out multi-directional mouthfuls: "Press your luck, fuck a press kit, press can't harm me / ?But chest presses, dead lift, bench press zombies / Hysteria rap, burn the flag, fuck America /? Start the revolution, poison the water with malaria / Fuck it, I came back from the war of scorn ?/ Like Uncle Ruckus throwing bananas on the White House lawn." Here's a song where a line like, "Master with mastery over conjugated verbs and nouns," counts as a swaggering boast.
//www.youtube.com/embed/ByQDtwnixPg
The Outfix, TX, "Hourglass"
Okay, so this is a solo track from Dorian of Dallas' born-to-be-slept-on the Outfit, TX, from their Kickstarter-assisted double album from last fall, Cognac/Four Corner Room (Cognac is Mel's record, Four Corner Room is Dorian's), which also counts as the first two parts of their ambitious Texas Chronicles series. There is also Jay Hawk, the third member of the Outfit, TX. He does not have a solo record. Yet. Got all that? Onto "Hourglass," which begins as a 4 a.m. creep instrumental, all Black Caesar horn blasts and X-Files interstitial piano music (and some psychedelic Auto-Tune mumbles). Then, an alarm clock kicks the track into gear while thin slivers of electronica screech over Dorian's incantation-like rhyming, which recalls André 3000's ramble raps of right now, delivered in say his more stentorian Aquemini-era voice. Some bad-trip hip-hop, right here.
//www.youtube.com/embed/x0lDBxN4HJA