Peaches Geldof Dead at 25
Journalist and model with many music ties passes of unknown causes
Peaches Geldof has died at the age of 25, reports BBC News. The English magazine writer, television presenter, and model leaves behind a husband — former S.C.U.M. vocalist Thomas Cohen — and two young sons. Astala is 1 year old and Phaedra's first birthday is April 24. The cause of death has not yet been identified. Police have only said that the loss was "unexplained and sudden." Geldof was the daughter of musician Bob Geldof and late broadcaster Paula Yates.
"We are beyond pain," her father told the BBC. Bob Geldof is known for, among many accomplishments, fronting the Boomtown Rats, starring in Pink Floyd's 1982 film The Wall, and organizing the Live Aid and Live 8 concerts. He has been nominated for the Nobel Peace Prize. "She was the wildest, funniest, cleverest, wittiest, and the most bonkers of all of us. What a beautiful child. How is this possible that we will not see her again? How is that bearable?"
"My beloved wife Peaches was adored by myself and her two sons," her husband Cohen said via statement. "I shall bring them up with their mother in their hearts everyday. We shall love her forever."
Geldof's mother, Yates, died of a heroin overdoes in 2000, when Peaches was 11 years old. She left home at the age of 16, continuing her work as a young columnist for The Daily Telegraph and contributor to The Guardian. She hosted several TV shows, including documentary series Peaches Geldof: Teenage Mind and Peaches Geldof: Teen America; magazine-making reality show Peaches: Disappear Here; and talk show OMG! with Peaches Geldof.
She began a modeling career in 2007 and was photographed at an F&F show in London on April 3. Below is a picture of Geldof from that event, only four days before her death. She was found at her home in Wrotham, Kent County, England, on Monday afternoon, April 7, after authorities responded to a call expressing "concern for the welfare of a woman," says NY Daily News.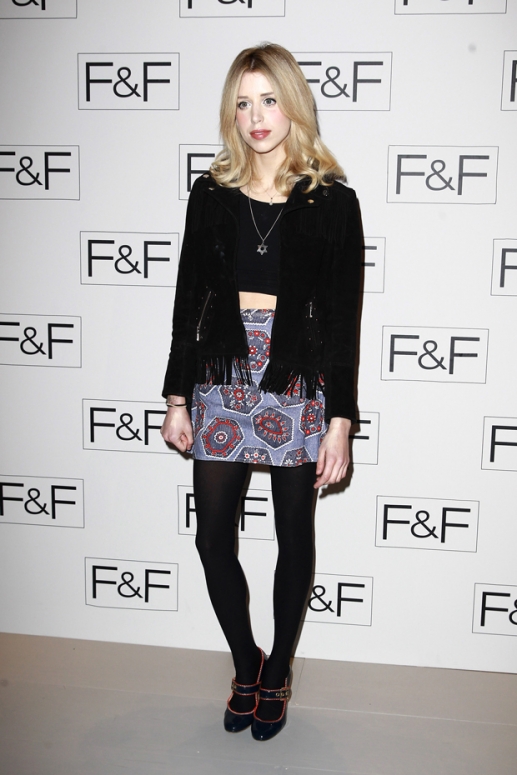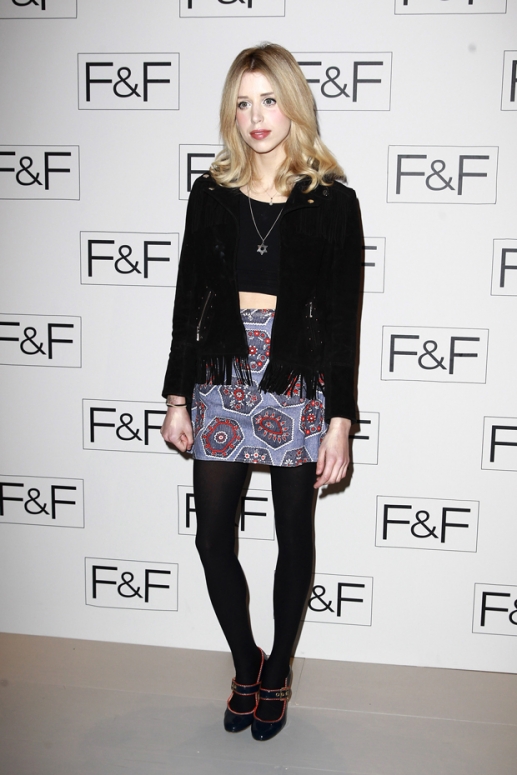 (Photo by Getty Images)