Nas is in the midst of a well-deserved victory lap, celebrating the 20th anniversary of his iconic debut album, 1994's Illmatic. But the man born Nasir Jones is also looking ahead to his next album. In a recent interview with NPR, the Queensbridge rapper offered an update on the forthcoming follow-up to 2012's Life Is Good, saying he's been working with Timbaland, No I.D., and Swizz Beatz.
The 40-year-old MC explained that he first began working on the LP about a year-and-a-half ago. "I started with [Timbaland] and it felt really powerful," he said, before adding that he took some time away from the project because he "didn't want to go back in the studio that quick." Continuing, Nas said, "I felt like I needed to be inspired."
That inspiration arrived when Nas got involved with Time Is Illmatic, a new documentary that examines the making of and legacy of his first full-length.
"I gotta give credit to the documentary guys," Nas said, referring to Time Is Illmatic producers One9 and Erik Parker. "Them showing me the footage and stuff really like — it really lets you know where you come from and everything, and where you at now. I salute them dudes, man… because that's helped me find the inspiration. I found it."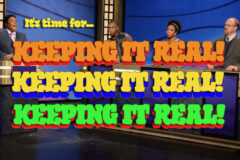 Now, Nas is in the process of refining his ideas for LP No. 12. "I'm kind of like going through 'em and I'm fixing 'em," he said. "I'm at a place where I could play a song for somebody and they really get it and they really understand — they really feel it."
Illmatic was recently reissued as the double-disc Illmatic XX, and Nas has been performing the hip-hop classic in full as of late. Time Is Illmatic, meanwhile, just opened the 2014 Tribeca Film Festival. Theatrical release details for the film have yet to be announced. For a detailed look at the doc and origins of Illmatic, read SPIN's Q&A with One9 and Erik Parker.