"Cars." "Don't You (Forget About Me)." "Tainted Love." "Girls on Film." "Whip It." Three decades on, we just can't get enough of these and numerous other classics from the post-punk/new wave era. One song that's held in particularly high regard: "Love Will Tear Us Apart" by Joy Division. For their new book, Mad World: An Oral History of the New Wave Artists and Songs That Defined the 1980s , (Abrams Image, April 15), authors Lori Majewski and Jonathan Bernstein talked to Peter Hook and Bernard Sumner about the recording of the late Ian Curtis' most heart-breaking composition and other memories from their brief but brilliant career with their band before New Order. Here is SPIN's second exclusive excerpt (the first featured the story behind The Smiths' "How Soon is Now?") from Mad World:
PETER HOOK: Ian [Curtis] always had a bag of lyrics with him, scraps of papers with ideas written on them. As we were playing, he'd just delve into this bag and pull something out, mumble it — at least, that's what it sounded like to us — and then he'd elaborate, and it built up from there. The next minute, you had a song. The great thing about Ian was that you didn't really need to hear what he was saying; you could just look at what he was doing and know that he meant it. That fire, that passion in his body language and his delivery, let you know that everything was okay.
On more than one occasion, Tony Wilson asked Ian to refer to Frank Sinatra. [Before recording "Love Will Tear Us Apart," Tony] gave [Ian] a double LP [of Sinatra's] and said, "Listen to this." It's plainly ridiculous at first sight, but now that I'm a fan of Frank Sinatra — as these things happen as you get older — I can see what Tony meant. He was referring to Sinatra's soul and passion and the delivery. But I think Ian had that anyway, unless maybe he did get it from Frank.
The lyrics always came afterwards. The music always came first, and Ian was very, very involved in orchestrating the music and telling us what sounded good. He didn't tell us what to play; he just told us that what we were playing was great. "Love Will Tear Us Apart" is very simply written. It took us something like three hours from start to finish. Ian went away, thought about the vocal, came back the next day, and we had the song. It came very, very naturally, very easy.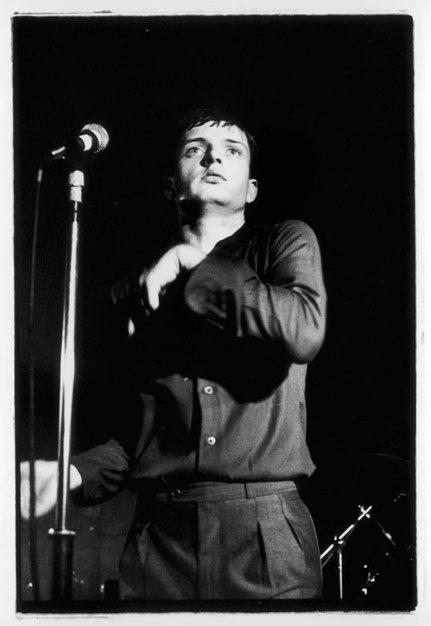 You didn't write songs with a view to recording them in those days.You only wrote songs with a view to playing them [live at a gig]. The first chance you got to play it, you would play it, and judging the audience's reaction was quite a delight, really, because it was the best way to tell if you're going in the right direction. And they loved ["Love Will Tear Us Apart"]. It's very up-tempo. It's very, very in-your-face — you could say it has like a punk ethic to it. It went down great every time we played it. "Atmosphere" is also a favorite with many Joy Division fans. The reason it's not my favorite song is it's always associated with funerals. Every funeral I go to, they play bloody "Atmosphere." The most popular song at weddings is "Angels" by Robbie Williams, and the most popular song at funerals is"Atmosphere." When I went to [Factory Records boss] Tony Wilson's funeral and they put "Atmosphere" on at the end, I wished we had written fuckin' "Angels."
The thing with Joy Division's music is that each member was playing like a separate line. We hardly ever played together; we all played separately. But when you put it together, it was like the ingredients in a cake. When you eat the ingredients separately, they don't taste very nice, but when you mix them together, they taste wonderful — if you do it right, of course. And in Joy Division, you got that right very easily. Once we got to New Order, we had three of the ingredients, but there was always an ingredient missing.
The only problem with Joy Division was Ian's illness. If Ian hadn't been ill, he'd probably still be here today. The degenerative effects of the drugs he was taking for the illness heightened his depression and made him unable to cope with all of the other things in his life, I think.
But the thing is, I was dealing with Ian on a day-to-day basis, and even though he wasn't well, he looked like he was coping. I know it doesn't seem like that now, and that's one thing I realized when I'd written [the memoir Unknown Pleasures]: It really was plainly obvious that he wasn't coping. But the problem was that whenever you asked him, he always told you he was okay, and in your heart, that's what you wanted. You wanted this guy, whom you loved and cherished and revered, to tell you everything was okay. You'd ask him, and he'd say, " Yes, Hooky, everything is fine. Don't worry. Let's carry on." And you'd go, "Phew. Thank God for that." I've seen friends of mine who've been ill succumb to it and just go into a pit, and it's very, very difficult. But with Ian, it was never like that. He fought it so well, and his whole reason for living seemed to be to make sure you heard what you wanted to hear.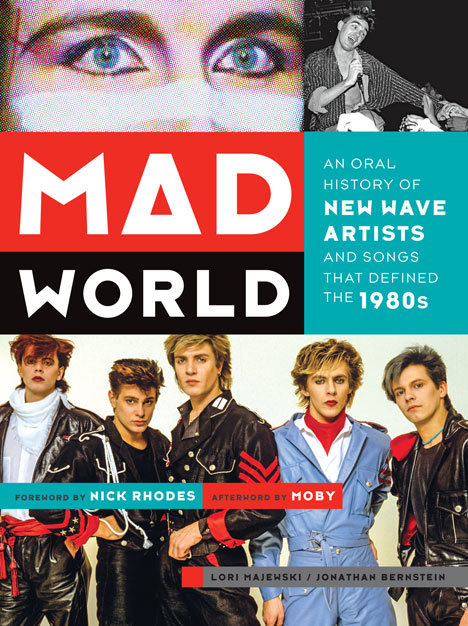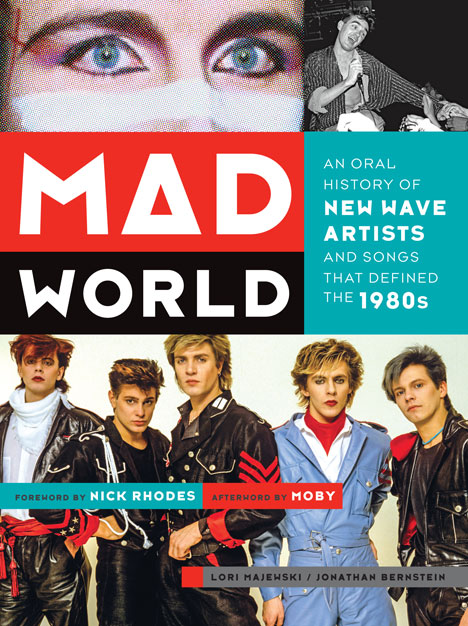 Most of the time that you spent with Ian, though, was relaxed, and we used to have a lot of laughs. It was just us in the back of a van, playing great music. And just when you're getting to the point when it could have been poisoned [by success], it stopped. There weren't wild parties; there weren't drugs, particularly; there were no girls. I wasn't drinking that much, because we had no money — we couldn't afford it!
BERNARD SUMNER: We were New Order for 10 years before we played any Joy Division songs [in concert]. We didn't want people to say, "Oh, they've only made it because of Ian's death — that's propelled them along, and they're living off their heritage." We wanted to make it on our terms, so we spent 10 years doing that. Then one night, I think it might have been Irvine Meadows in California, it was Ian's birthday — not the anniversary of his death, which I don't think is something to celebrate — and we decided to play "Love Will Tear Us Apart" and another Joy Division song. People were like, "Are these new songs?" They didn't get much of a response. When we play them now, people go wild.