Though the beef between Lil B and Oklahoma Thunder superstar Kevin Durant has mostly continued at a slow boil since its initial 2011 flashpoint, recent days have seen a flurry of activity since the release of "Fuck KD," the Based God's March diss track. First, there was Kevin Durant's refusal to acknowledge that Lil B even existed. B fired back with a short NBA TV spot saying "KD can't see me." And hey, some of Durant's recent performance may lend some veracity to the "Based God's curse" that was placed on him back in 2011.
All was mostly quiet on that front until yesterday, when a group of Memphis Grizzlies fans (whose team is currently squaring off against the Thunder in the first round of the NBA playoffs) showed up to the FedExForum with a giant cardboard cutout of Lil B's head in tow. Durant's likely unafraid of Lil B's basketball prowess, but it has to be unsettling to look over and catch a glimpse of a blown-up version of one of your rival's heads.
The invocation of the curse wasn't enough to stop the Thunder's 92-89 win over the Grizzlies last night, but that cutout should serve as a potent reminder to Durant that the Based God is a vengeful god.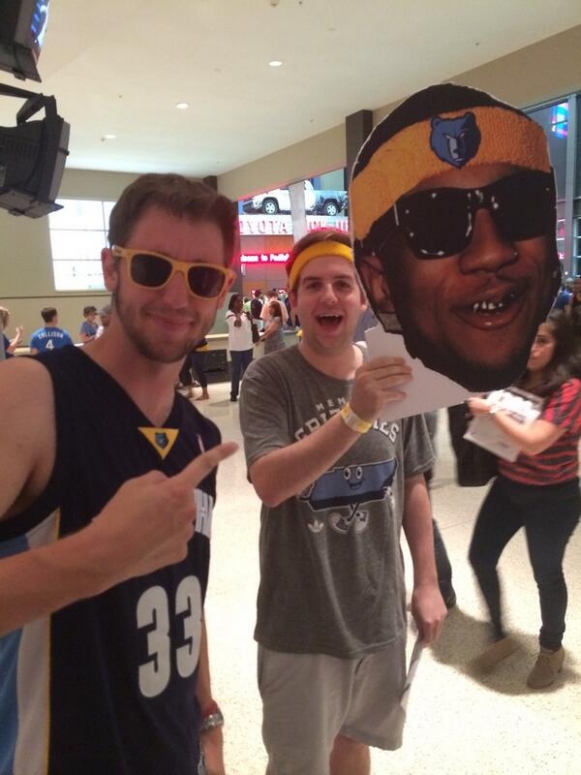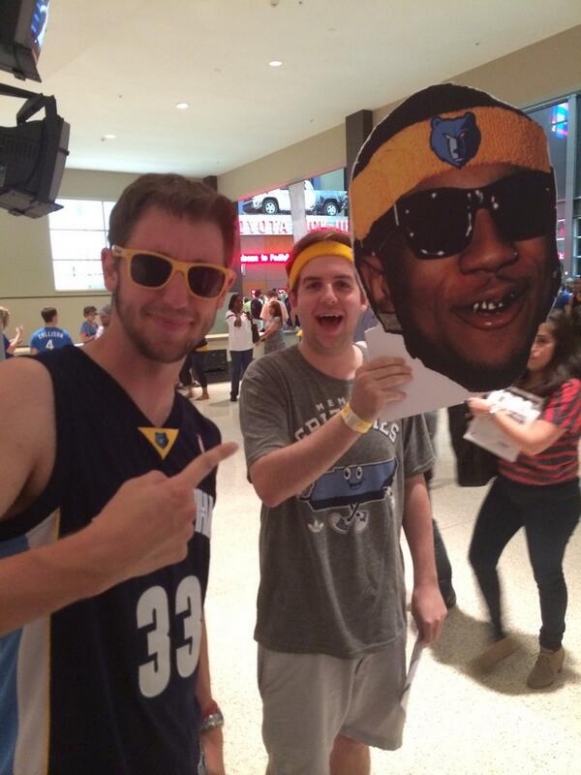 SPIN's NBA Jam: 40 Players and Their Pop-Music Alter-Egos
Which NBA Team's Roster Has the Most Shout-Outs in Rap Songs?