David Bowie, Iggy Pop, Joey Ramone, and More Remember Nirvana
Nirvana's brief but brilliant body of work inspired fevered devotion not just in its fans, but in the band's peers. Here, in SPIN's 1995 article, "A Fan's Notes," fellow musicians pay tribute to a classic and revolutionary rock'n'roll band.
1. David Bowie, Iggy Pop, Joey Ramone, and More Remember Nirvana
1/18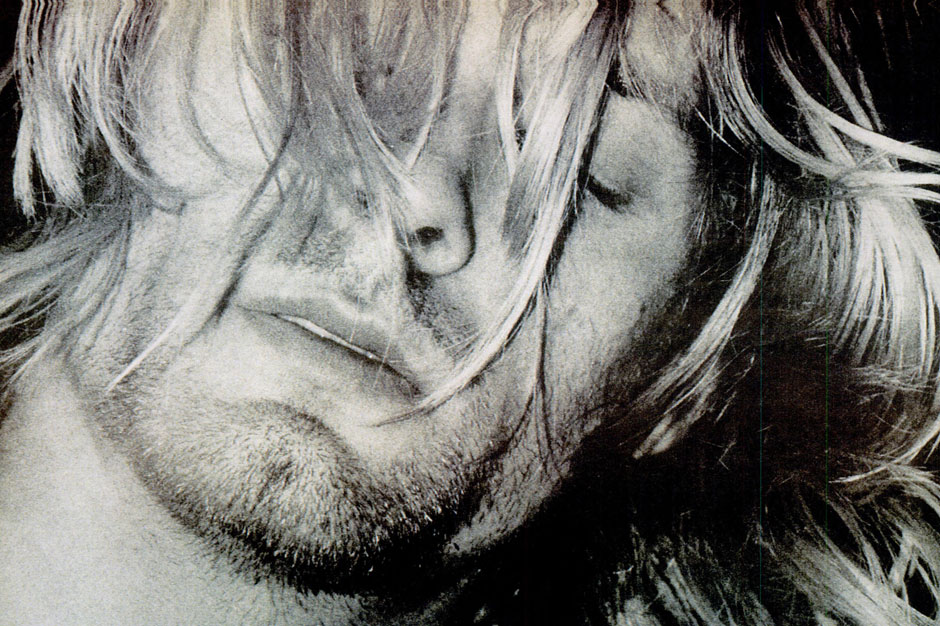 2. Lou Barlow, Sebadoh
2/18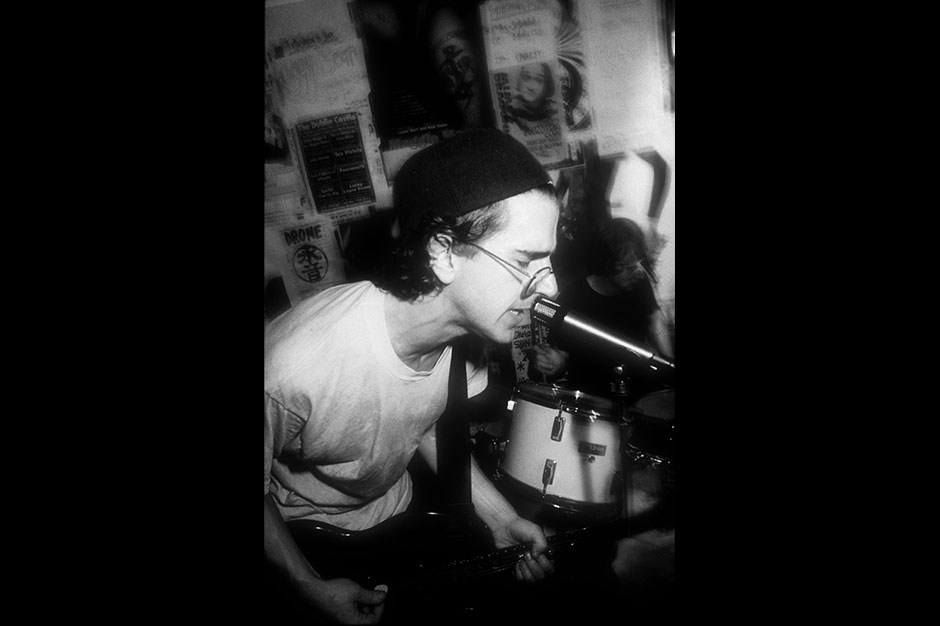 "Nevermind was the soundtrack for a period of emotional upheaval in my life and the lives of all my closest friends. I've never seen anything happen like this in my life. Another of my favorite Nirvana moments: Kurt telling Krist to shut up on the MTV Unplugged special."
3. Mark Lenegan, Screaming Trees
3/18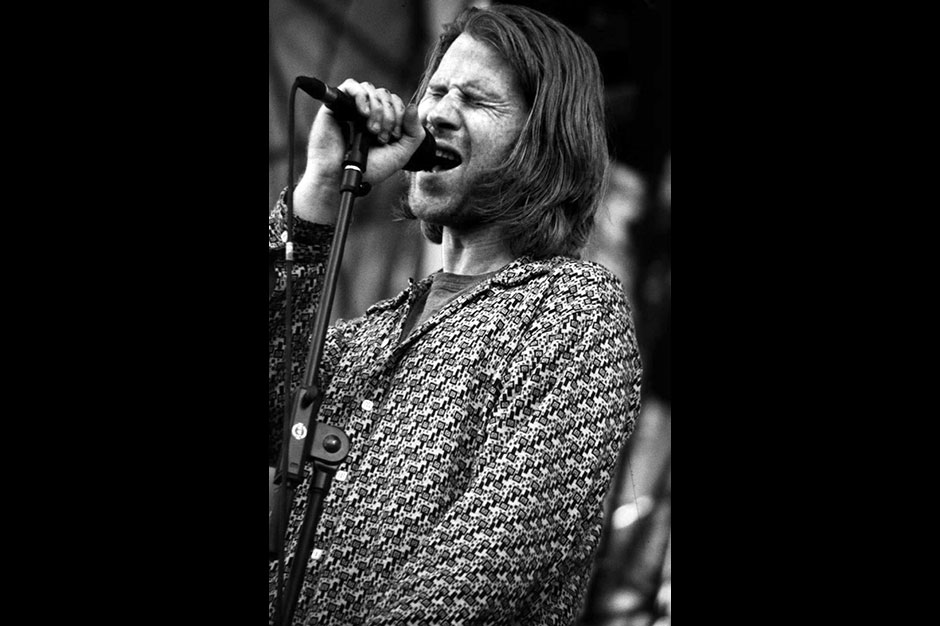 "In the spring of '89, Nirvana played a show at the community center in my hometown of Ellensburg, Washington. They completely blew me away; it was like seeing the Who in their prime. After two songs some jerk who worked there stopped the show — they'd gone over their time limit because the ten local bands who opened had gone over their time. So they just stood there for a second and then Krist started throwing his bass in the air, up to the top of this 20-foot ceiling, and catching it with one hand. Meanwhile Kurt was letting his amp go loud as hell, and their road manager got in a fistfight with the jerk guy. The whole thing was completely crazed. And this was in Ellensburg, of all places. I still believe to this day that it's the best fucking band I've ever seen. And I miss the guy more than I could ever express."
4. Steve Turner, Mudhoney
4/18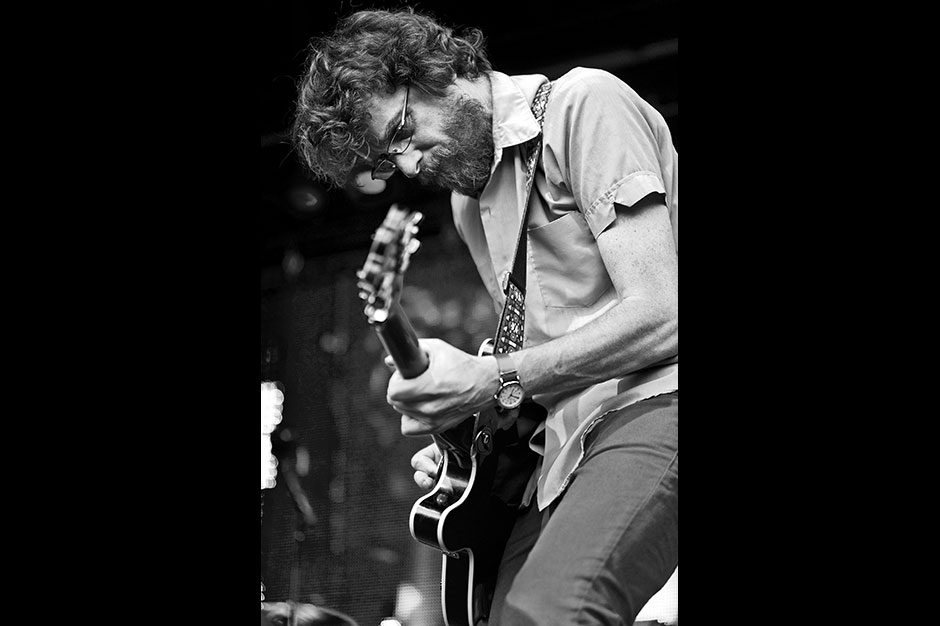 "We played this tiny club in San José in early '89. I don't know if it was really even a club — it was so small we had to play in the window. Nirvana opened for us and during one of the songs they were hopping around, and Kurt somehow ended up balancing on his head — still playing guitar — and stayed there for a good long time. It was one of the coolest things I'd ever seen. I tried it after that. It didn't work as well."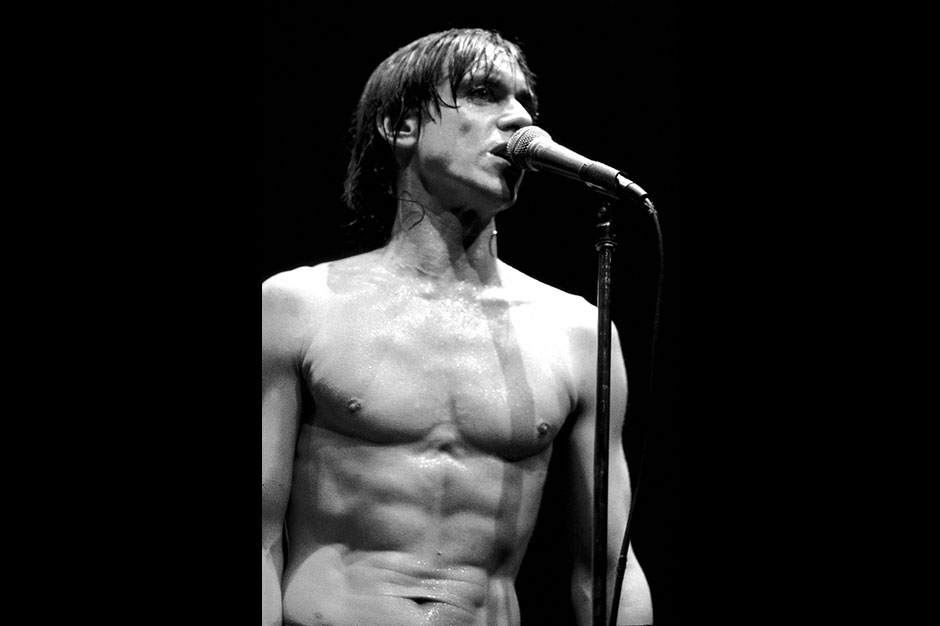 "I went to see Nirvana at a small club called the Pyramid on Avenue A in New York City. It was hard to hear the guitar, but the guy playing and singing had a vibe; he hopped around like a muppet or an elf or something, hunched over his guitar, hop hop hop, hippety hippety hop, I loved that. When he sang, he put his voice in this really grating place, and it was kind of devilish sounding. At the end of the set he attacked the drum kit and threw cymbals, other bits, and finally himself into the audience. Later I saw the same guy passing the bar. He was little, with stringy blond hair and a Stooges T-shirt. I felt proud."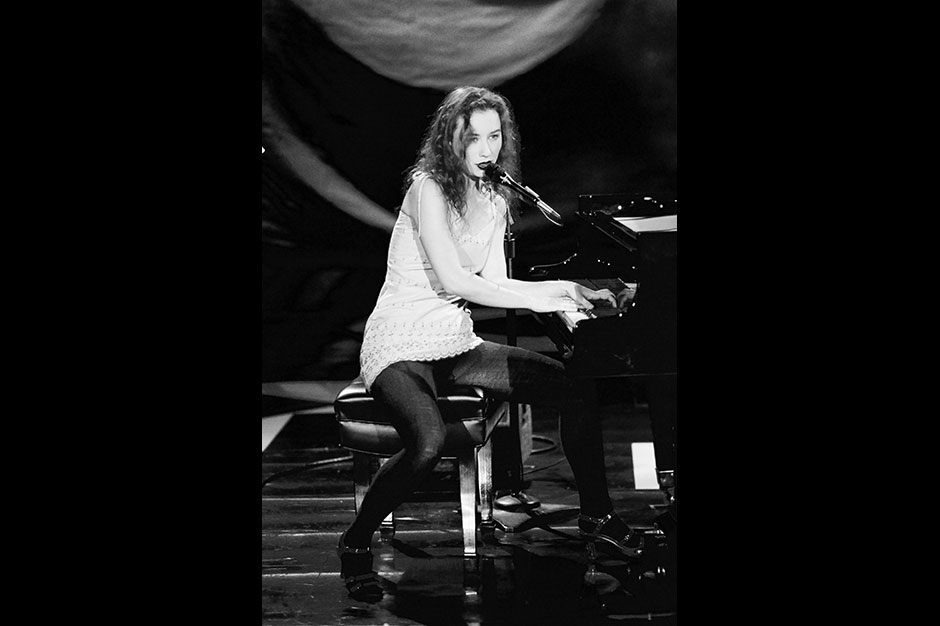 "I was playing a festival in Germany a few years ago right after I had done the 'Smells Like Teen Spirit' cover. This is one of those festivals where people drink gallons of German beer for three days straight. I played on the second day and they were already gone. Many boys proceeded to yell, 'Schnell, you fucking slut' as I was playing my piano. I turned to them and said, 'Look, you motherfuckers, synchronize your watches because I'm here until the big hand gets on the 12. So unless you blow me off the stage with a rifle, suffer.' And I did the longest version of 'Teen Spirit' anyone's ever done, like 22 minutes, and walked off the stage, pride intact, graciously ass-saved."
7. Derrick Bostrom, Meat Puppets
7/18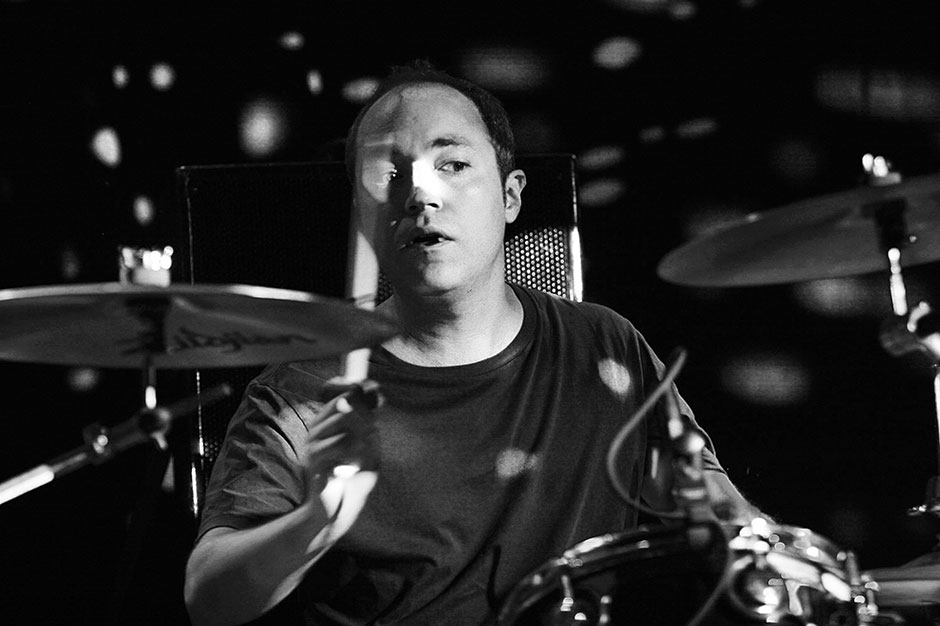 "We did a week with Nirvana in the fall of 1993. About halfway through our Halloween show, an overexcited fan bopped Kurt on the noggin with a tennis shoe. Kurt grabbed the offending article and looked into the audience for the culprit. Unable to find him, Kurt dropped the shoe onto the stage, unzipped his fly, and mid-song, filled the shoe with piss."
8. Kim Thayil, Soundgarden
8/18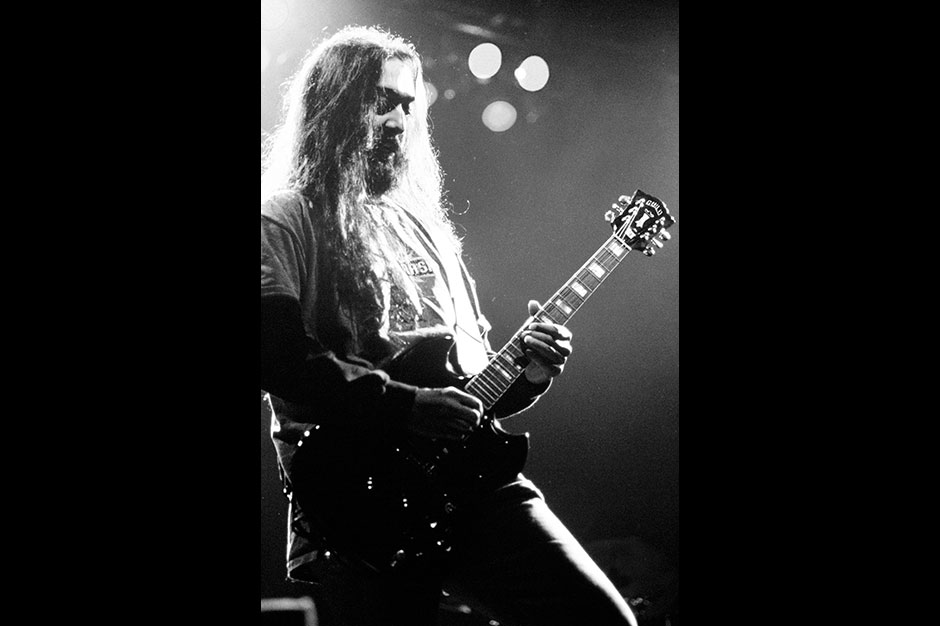 "Nirvana's success drew attention to a marketing demographic previously ignored by the mainstream, and inadvertently started a gold rush with advertising executives, product manufacturers, merchandise distributors, fashion coordinators, and rock imitators, the latter of whom have yet to equal the sincerity, power, and wit of Nirvana."
9. Joey Ramone, Ramones
9/18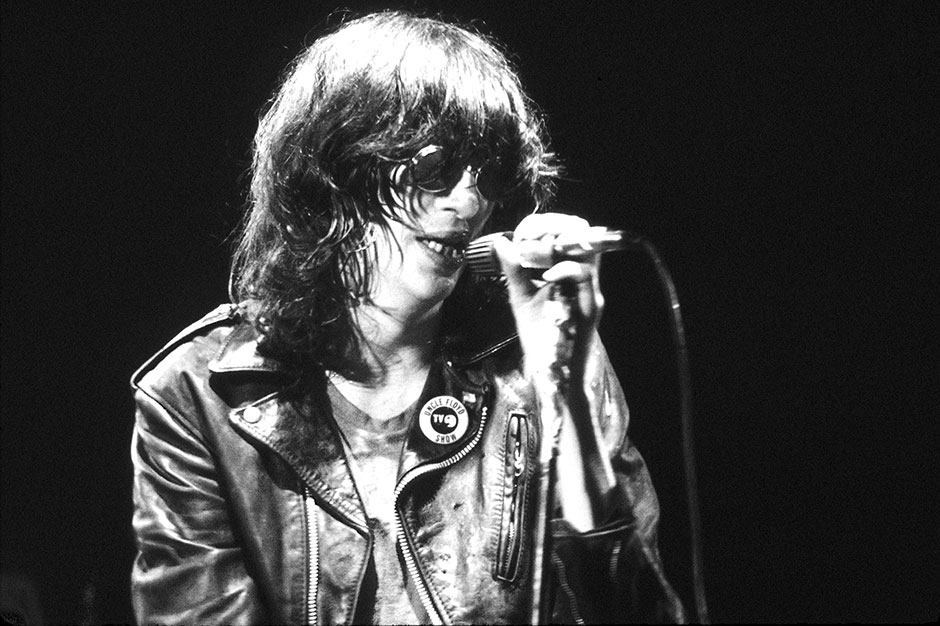 "It's 1995 and I still haven't found total nirvana...but hope to! Speaking of Nirvana, I miss their soothing, calming effect, their soul and spirit and angst, great songs, antics, and excitement. Where are the exorcists when you need them to calm the beast within?"
10. Eugene Kelly, the Vaselines/Eugenius
10/18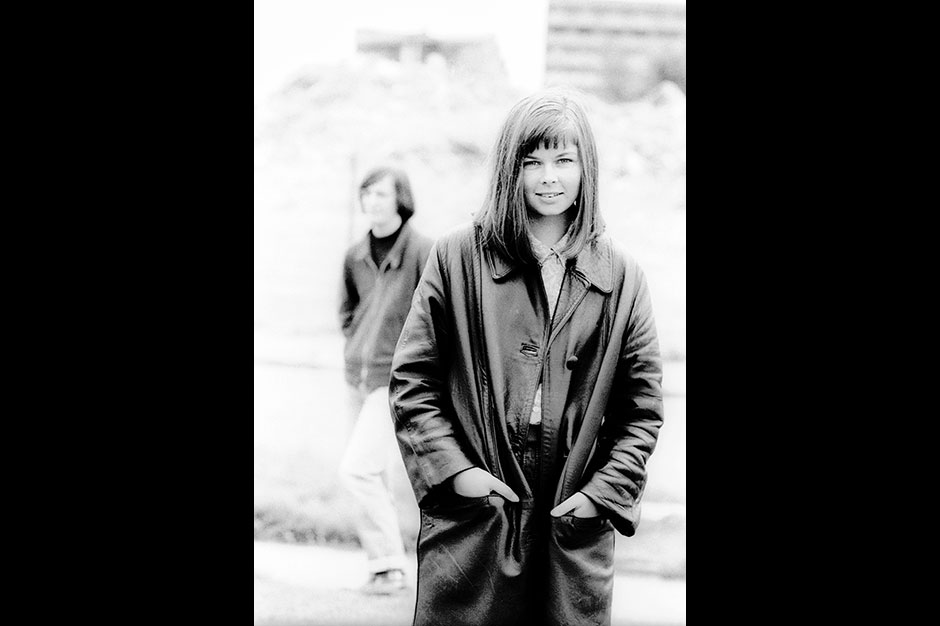 "My favorite Nirvana memory is when we reformed the Vaselines for one night to support Nirvana when they played in Edinburgh, Scotland, in 1990. Also, being asked onstage at the 1991 Reading Festival to sing 'Molly's Lips.' Unforgettable!"
11. Lee Ranaldo, Sonic Youth
11/18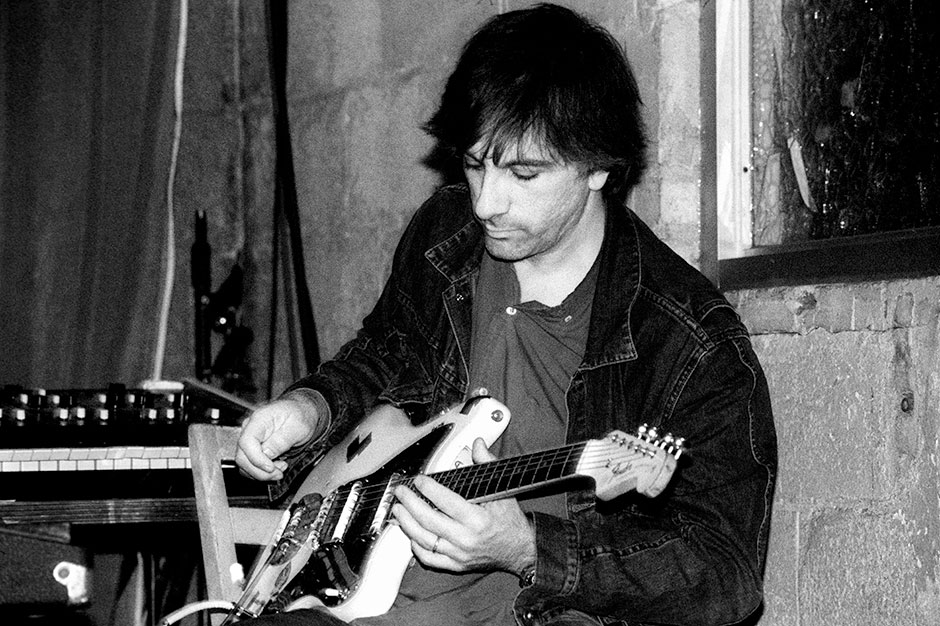 "Our bands were playing the Reading Festival in 1991, just before Nevermind went ballistic. Toward the end of an absolutely raging set, Kurt leapt over the monitors and into the photo pit where Dave Markey just happened to be shooting our tour film, The Year Punk Broke. Hundreds of arms reached out to grab him. Kurt, still playing, made his way over to Markey, stuck his mouth to the camera mike, and said, 'This is a blues scale in E,' poking fun at himself and every guitar hero ever."
12. Patty Schemel, Hole
12/18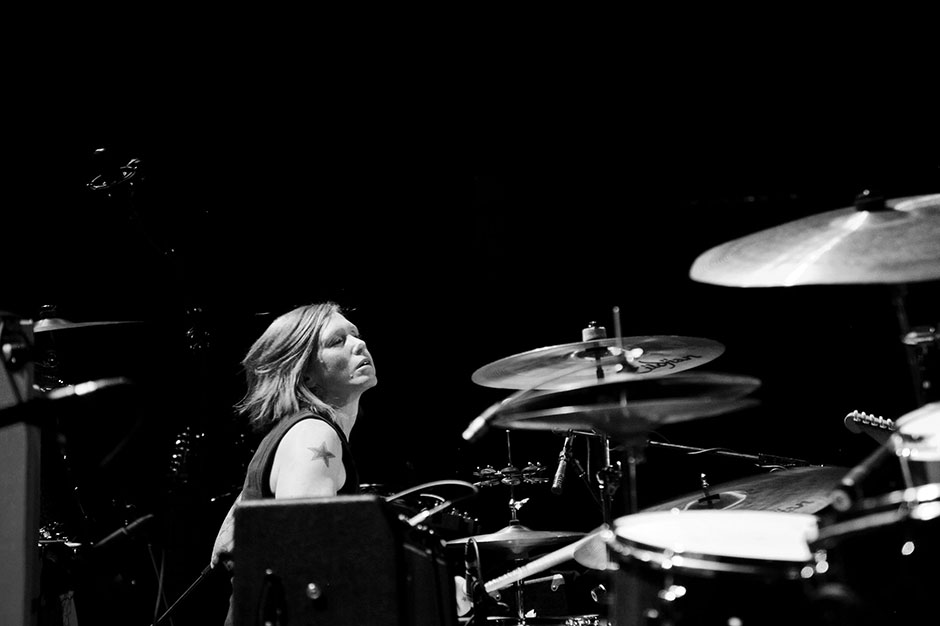 "I went to an all-ages show in Tacoma at the Community World Theater in 1987. One band had a singer with long hair and a drummer with short hair and a moustache. They played Creedence Clearwater Revival songs. I didn't think much of it. Months later, I went to Nirvana at the Vogue in Seattle. I thought I recognized the long-haired singer on stage. 'Oh,' it occured to me, 'these are the guys that do the Creedence covers.'"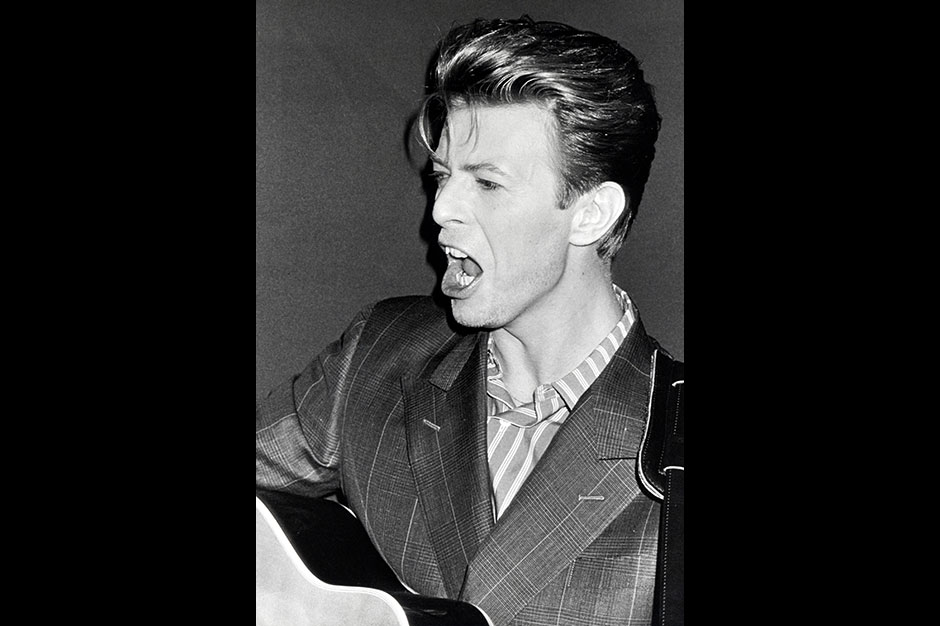 "I was simply blown away when I found out that Kurt Cobain liked my work, and i always wanted to talk to him about his reasons for covering 'Man Who Sold the World.' It was a good straightforward rendition and sounded somehow very honest. It would have been real nice to have worked with him, but just talking would have been real cool."
14. Dale Crover, Melvins
14/18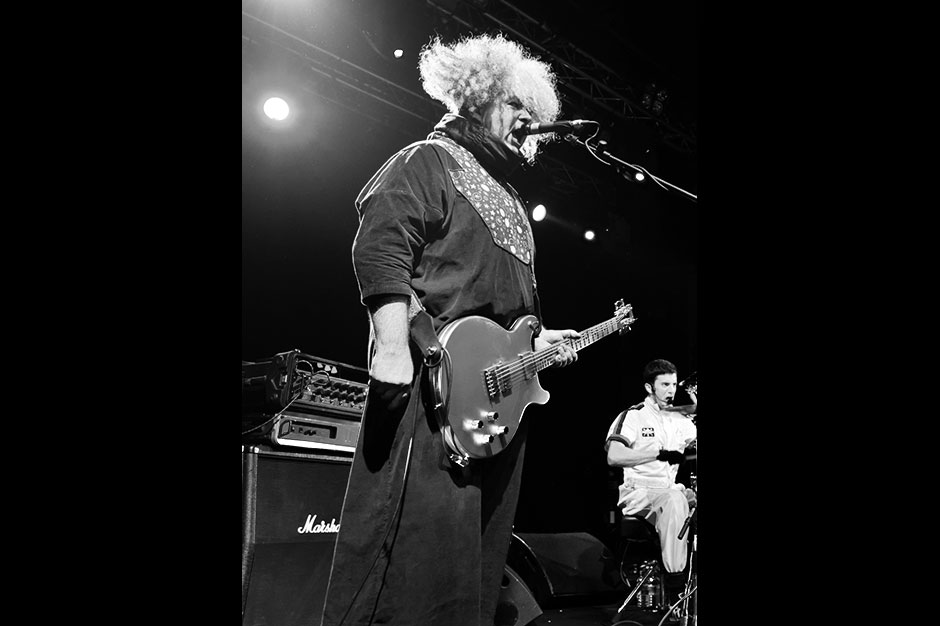 "My favorite memory of Nirvana was watching an audience of dumbfounded Canadians getting their asses kicked while Nirvana played their best song, 'Endless Nameless,' for the first time."
15. Steven Tyler, Aerosmith
15/18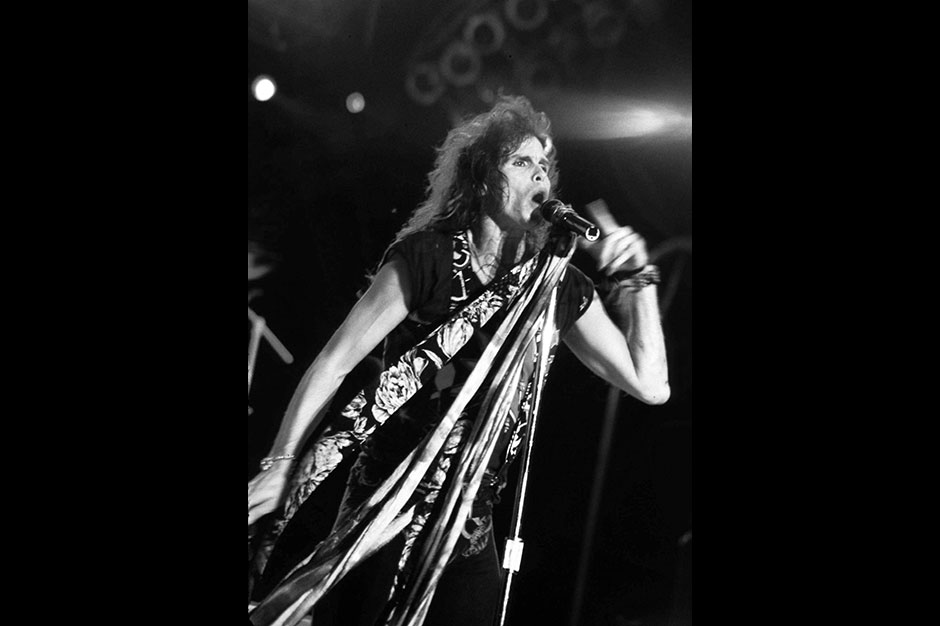 "Kurt's wounds were so deep that when the music floated to the surface after being filtered through his soul, it was incorporeal."
16. Mac McCaughan, Superchunk
16/18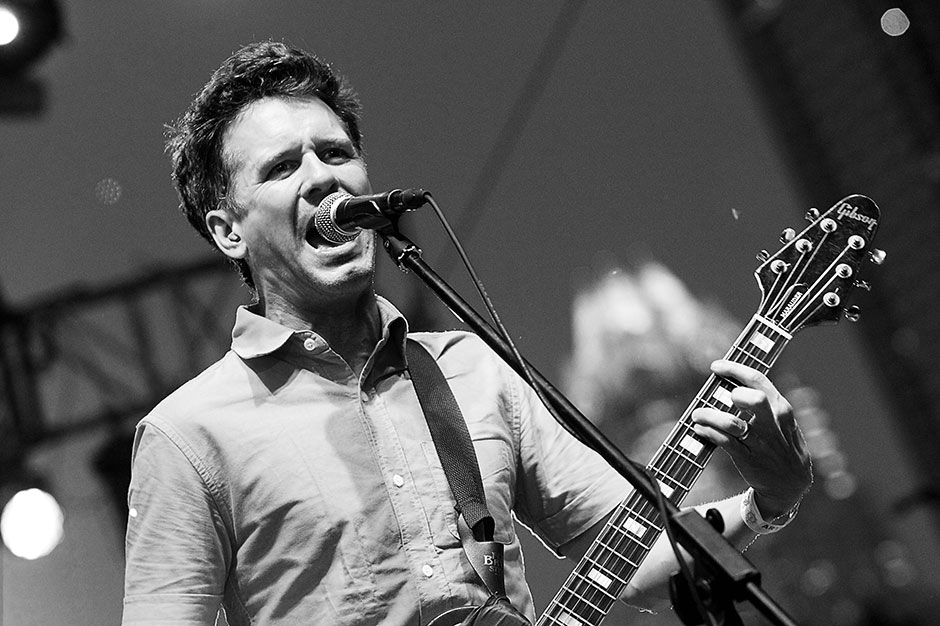 "The first time I saw Nirvana, I thought they sucked. It was at Lame Fest in Seattle, opening for Tad and Mudhoney the day Bleach came out. I thought the trashing of gear was contrived, and that Bleach was sort of low-rent Melvins. The next time I saw them was around the time the 'Sliver' single came out. It took the first 30 seconds of 'School' to make me realize I had severely misjudged the power of this band; the crowd was going completely nuts. Much of the set was stuff that would be on Nevermind, so the songs were amazing, the energy manic, and the trashing of gear seemed inevitable, not contrived."
17. David Yow, The Jesus Lizard
17/18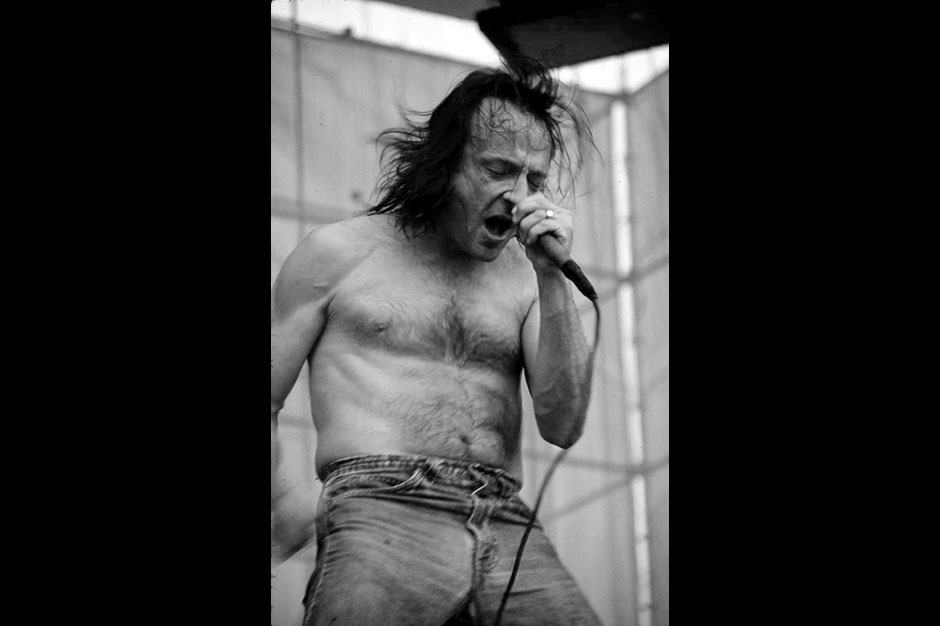 "I play Scrabble as often as possible, as does our European tour manager. We're both pretty good and serious about the game. During a visit to Chicago, said tour manager was having his ass thrashed by me six games out of seven. He was winning the seventh game, when I took the last of the tiles from the bag and set them on my rack. Without even arranging them, they spelled the word N-I-R-V-A-N-A. I put the word on a triple-word score with the N completing Z-O-O-N (zoon is the whole product of a fertilized egg), giving me 97 points for the word and winning the game."
18. Eric Erlandson, Hole
18/18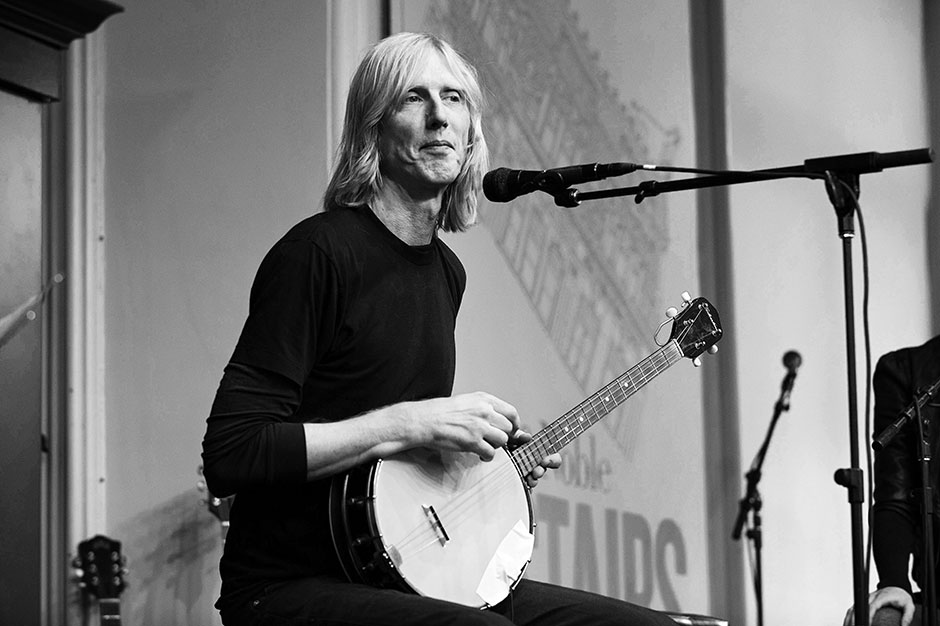 "May or June 1991, Jabberjaw, Los Angeles. A spur-of-the moment show during the making of Nevermind. About 400 lucky souls crammed into this dingy, dinky art space to sweat and stink as one. Every rock voyeur and band geek in town was there to hear, for the first time, the songs that would be Nevermind. The show was a mess, but, as always, Nirvana's wild yet child-sweet spirit filled the room. I remember somehow deciphering parts of 'Smells Like Teen Spirit' and 'Lithium' out of the noise and confusion and feeling overwhelmed. Nirvana were beautiful like no other."