DJ Rashad, R.I.P.: His Legacy Through Our Favorite Tracks
When Frankie Knuckles died, there was a sense that Chicago house music had lost an invaluable piece of its history. Juke and footwork innovator DJ Rashad's death hurts in a different way: As the dance music community grieves for the 34-year-old footwork producer, it's beginning to sink in that, this time, we've lost an unfathomably large chunk of the music's future.
Rashad had been recording for at least a decade, but it was just in the last few years that he really began to take off. And as he rose in popularity, his music just got better, weirder, more original, and more jaw-droppingly out-of-left-field. Rashad took footwork, a rigidly utilitarian music crafted primarily for battle dancers, and turned it into a field of limitless possibility — a zone where rap and soul samples collided with house and jungle and YouTube jokes, and where party jams joined with deep pathos. Where so much dance music feels like it's running on fumes, Rashad gave us a sound that felt genuinely, thrillingly new. The sound will live on, and it will keep "Footworkin' on Air," as one of Traxman's songs puts it, but no one made it soar like Rashad did.
1. DJ Rashad, R.I.P.: His Legacy Through Our Favorite Tracks
1/12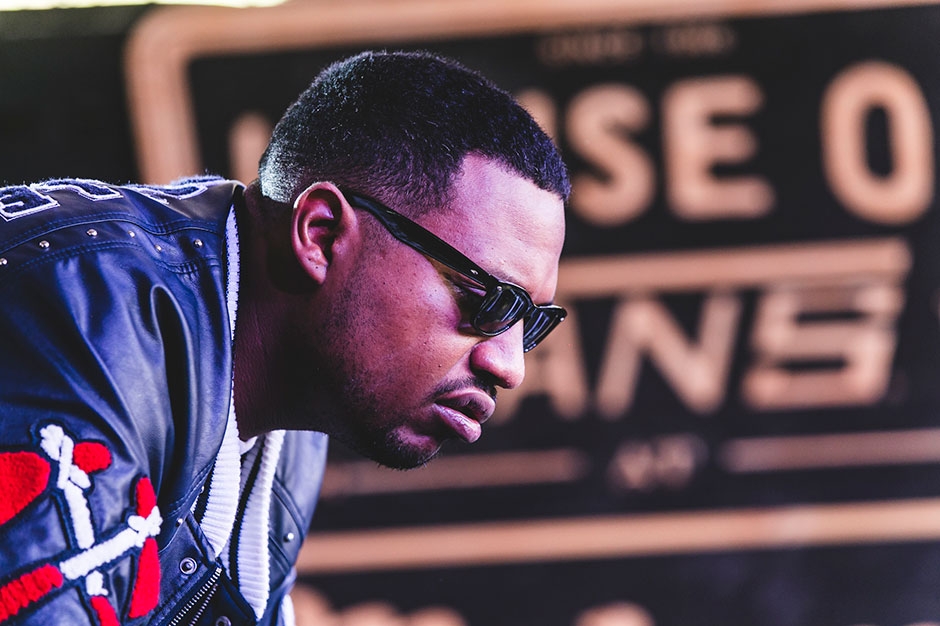 2. DJ Rashad & DJ Spinn - "4 Tha Ghetto"
2/12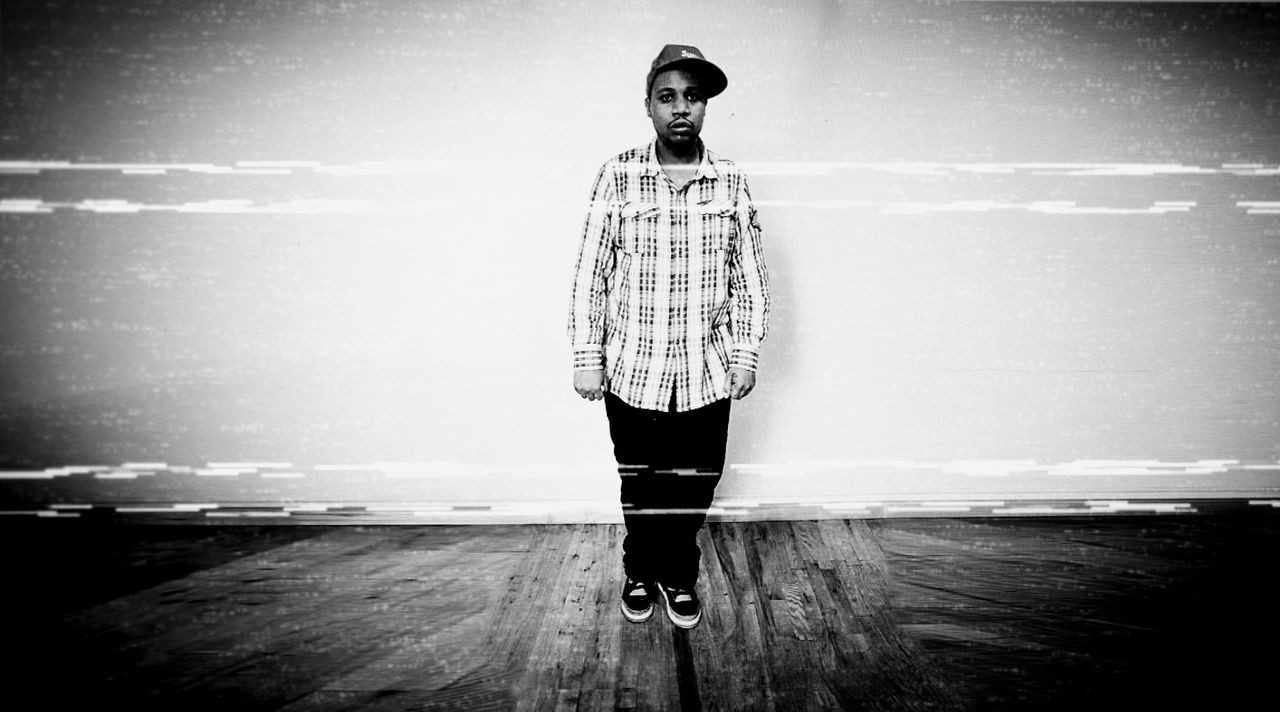 It's not easy to make people give a shit about your music in Chicago. It seems wildly counter-intuitive in a city with such an untouchable legacy for innovation, particularly in dance music, but in such a fractured environment, scenes don't tend to spread much farther than their immediate vicinity. The majority of Chicagoans implicitly accept this; Rashad didn't. He didn't just want to force outsiders to look at his city — he wanted to invite them in and share it with them. "4 Tha Ghetto," off Rashad and DJ Spinn's 2010 collaborative album by the same title, isn't his flashiest or trickiest production (compared to "Space Juke," its follow-up on the album, it practically feels prude). But there's some ineffable quality to tracks like this, ones that animate a room with only a few essential elements, no bells and whistles, where you almost suspect the secret to its power is pure heart. "This is how we have fun where I'm from. Are you down? Come on then."
There's no disputing Rashad was a game-changer; we'll have his gifts forever. What's irreplaceable is how much he gave a shit about making game-changing music — with whom, for whom, for how much money, none of that was even a question. We need more people like that. MEAGHAN GARVEY
3. DJ Spinn & DJ Rashad - "Daydreamin (Juktronik)"
3/12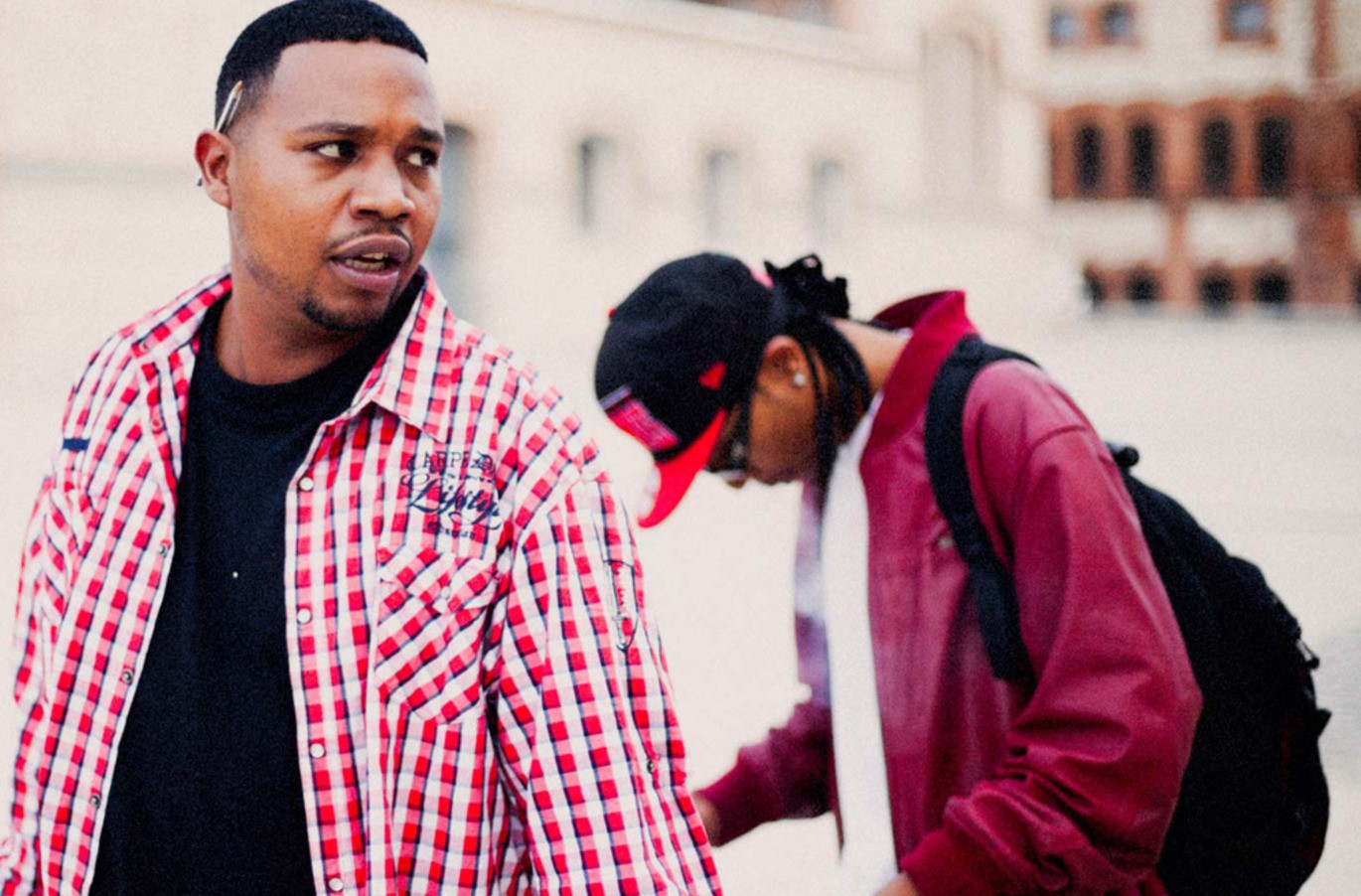 In 2010, the short-lived Ghettophiles net label released their only 12", Spinn and Rashad's 4 The Ghetto. With four tracks by each producer, Spinn's side showcased the broken down funkiness of footwork while Rashad's hit the juke jugular. While it was "Space Juke" that first grabbed my ears — it really seemed to fulfill its title's spectacular promise — in retrospect, "Daydreamin (Juktronik)" is the track that truly foreshadowed Rashad's greatness.
Popping off at 160 bpm but filled with Rashad's usual percussion switch-ups — beats subtracted, added and layered – its steady but malleable rhythm dynamic pushes, drags and bumps the track along while twinning with a meticulously chopped bassline. It's left to the floating synth riffs – one climbing and falling "Summer Madness" style, one arpeggiating grandly — to hold it all together. It's futuristic, yes, in its spaciness and unfamiliarity, but the real beauty is how he manages to fill this instrumental stemming from a roughshod dance form with the most urgent and ethereal qualities of funk and soul.
This ability to reframe these primal, classic, immortal, inexorable feelings evoked by the best of music — simultaneously the urge to dance and an introspective, existential gaze – in such fresh fashion is what he would master in 2013's Double Cup. Maybe it would never have been better than that album. Now we'll never know. LISA BLANNING
4. DJ Rashad - "I Don't Give A Fuck"
4/12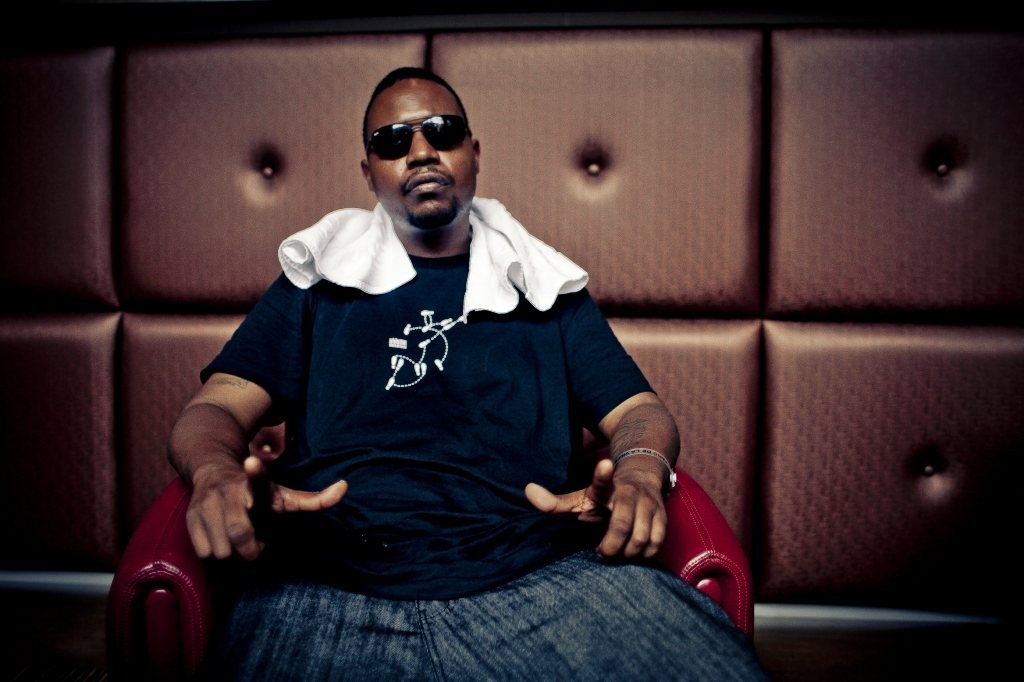 So much about club music like footwork lives in the beat: where the pummeling bass or snares pull your insides out onto the dance floor, forcing your feet to follow along in whatever way they can. So rarely in club music does a set of lyrics convey that very visceral feeling. On "I Don't Give A Fuck," the combination of the two shows Rashad at his wiliest. The setup is minimal and intense: Wavy layers of quietly throbbing synths abruptly cut to an onslaught of frantic, paranoid bleeps. "I don't give a fuck," whispers a voice into ether. The hushed murmur turns into a snarl: "I don't give a fuck about you / I don't give a fuck about myself." As the frenzied bass line kicks in, officially inviting listeners to wild the fuck out alongside him, Rashad's middle-finger flip becomes one of his most heart-wrenching club moments.
The song is taken from an EP of the same name — a four-track, 13-minute set that feels like a narrative in miniature. There's the borderline nonchalance, the moseying swag, that underlies the title track's stubborn refusal. Then comes Rashad's rendition of Cajmere and Dajae's "Brighter Days," the Freshmoon collab "Everybody," and, finally, "Way I Feel." The latter, a collaboration with DJ Manny, balances the opener's abrasive thrashing with a moment of calm by way of a soul-searching sample from Mary J. Blige's "Be Happy." The EP has Rashad bringing his dance-floor catharsis — the anger, the self-loathing, the vulnerability — full circle. He can't help the way he feels, and he tells us the best way he can. We can't help the way we feel now that he's gone. PUJA PATEL
5. DJ Rashad - "Show U How (feat. DJ Spinn)"
5/12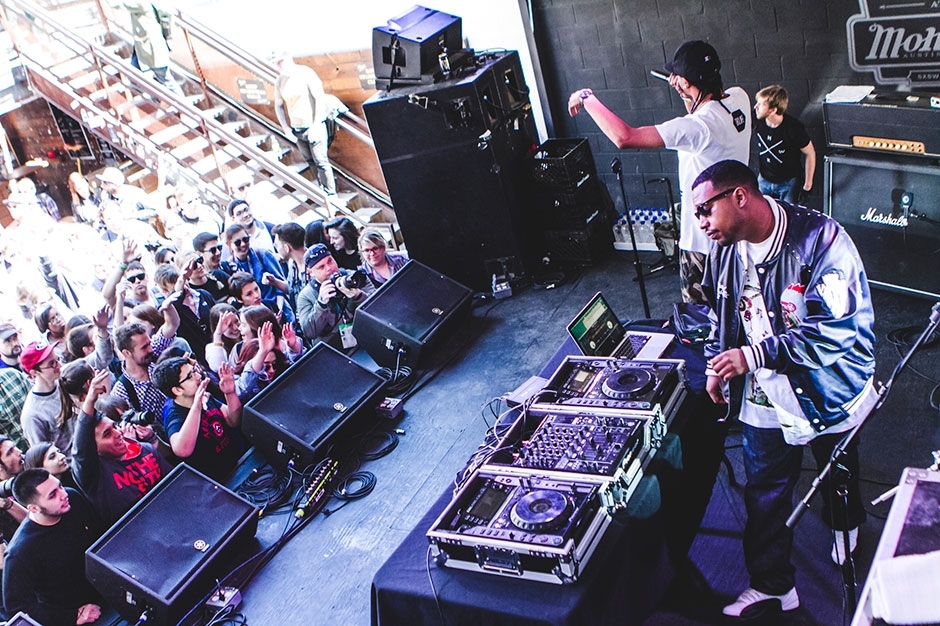 "Itz Not Rite," "Broken Heart," "On My Way" — there's no shortage of DJ Rashad songs that hit extra hard today. And given initial reports that narcotics and drug paraphernalia were allegedly found at the scene of his death, a kind of shadow now hangs over the hedonistic end of his catalog, too. In "We On 1," out this week, the looped vocal phrases are as heady as ever, but what once might have scanned as pure texture is now weighed down by the burden of signification: "We on one"; "Robitussin make syrup"; "Promethazine, promethazine, promethazine, promethazine." (It's worth noting that the autopsy was inconclusive, so perhaps we should take those police statements with a grain of salt. Who knows what they found; maybe it was just a bag of weed and some Rizlas.) [Update, May 1, 2014: According to The Guardian, Rashad did not die of an overdose. They write, "Initial reports – including the Guardian's – repeated Chicago police's suspicion that a drug overdose caused Rashad's death on 26 April. However, his cousin has informed Hyperdub that the coroner has determined a blood clot that started in his leg led to the death. 'Drug paraphernalia' that was found near his body related to marijuana rather than hard drugs."]
But the one I keep returning to is "Show U How," simply for the sheer thrill of the thing — the rush, the exuberance, the feeling of hurtling at hyperspeed across an undulating, chrome-plated landscape. It's one of the most electrifying songs in his catalog, and also one of the weirdest. It begins with a climax, a soaring loop of ecstatic monosyllables ("Oh-oh-oh-oh") stretched taut over a sped-up chord that hits like the hammer of the gods, sparking thunderbolts and rainbows in every direction. From there, it just keeps surging upwards: "Let me show you how — how — hoooooowwwwww!" Only then does the song fall back to a conventional cruising altitude, rolling atop hi-hat triplets and cut-up soul. And what the fuck is up with that bridge, in which downy, tremolo-soaked guitar chords drift like dandelion tufts? It sounds like Talk Talk, or Cocteau Twins, and as his sampled singer repeats the word "How," what began as a boast turns into a plea, a cry of mourning, an existential howl.
I don't want to psychologize Rashad; I'm not trying to suggest that the song is evidence of some hurt he hid deep inside, a hurt that eventually caught up to him. What matters is the song itself, fusing elation and agony into an inseparable alloy, an arrow straight to the heart. PHILIP SHERBURNE
6. DJ Rashad - "Duffle Bag Juke"
6/12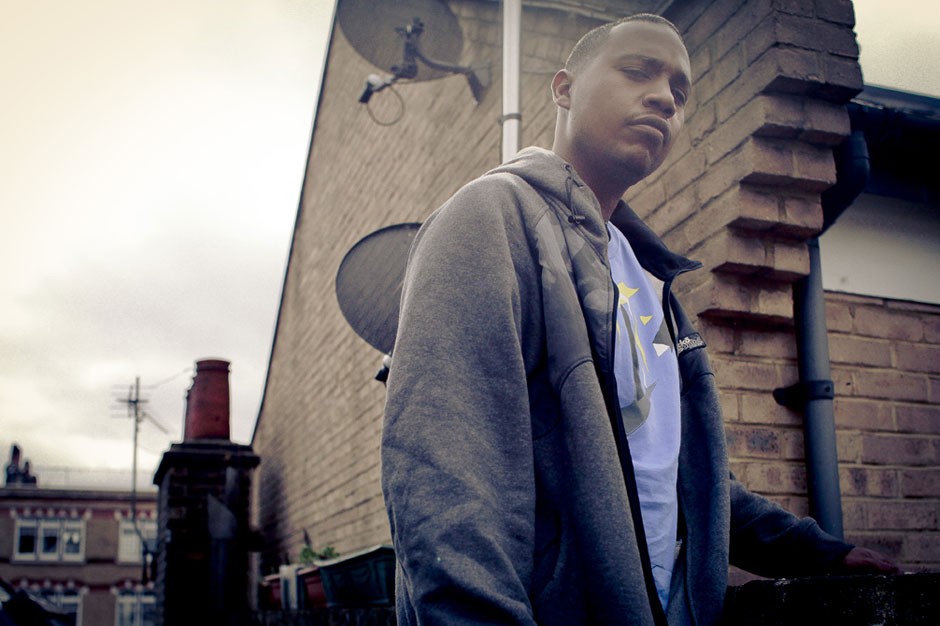 On this 2008 track from Something 2 Dance 2, Rashad perfects the cheap-thrill charm of taking a piece of a radio hit that everybody loves and contorting it to fit the frenetic pacing and daffy demands of hyper-local dance. Here, Playaz Circle's late 2007 song "Duffle Bag Boy" and its Lil Wayne hook meet the experimental, yet rigidly utilitarian, demands of Chicago juke and footwork. Wayne repeatedly gets cut off by Chicago-flavored loops ("If I don't do nothing I'm a —" "MOVE IT MOVE IT MOVE IT MOVE IT"). And the operatic, organ-plus-bells banger of a beat now battles stumbling, popping-and-locking percussion. It's like two tracks playing over the top of each other, but somehow never even brushing shoulders. Not quite a remix and not exactly a mash-up, "Duffle Bag Juke" takes the craggy urgency of Lil Wayne and answers it with angular, frenetic footwork energy to craft an ingenious little culture jam. BRANDON SODERBERG
7. DJ Rashad - "Let U No (feat. Spinn)"
7/12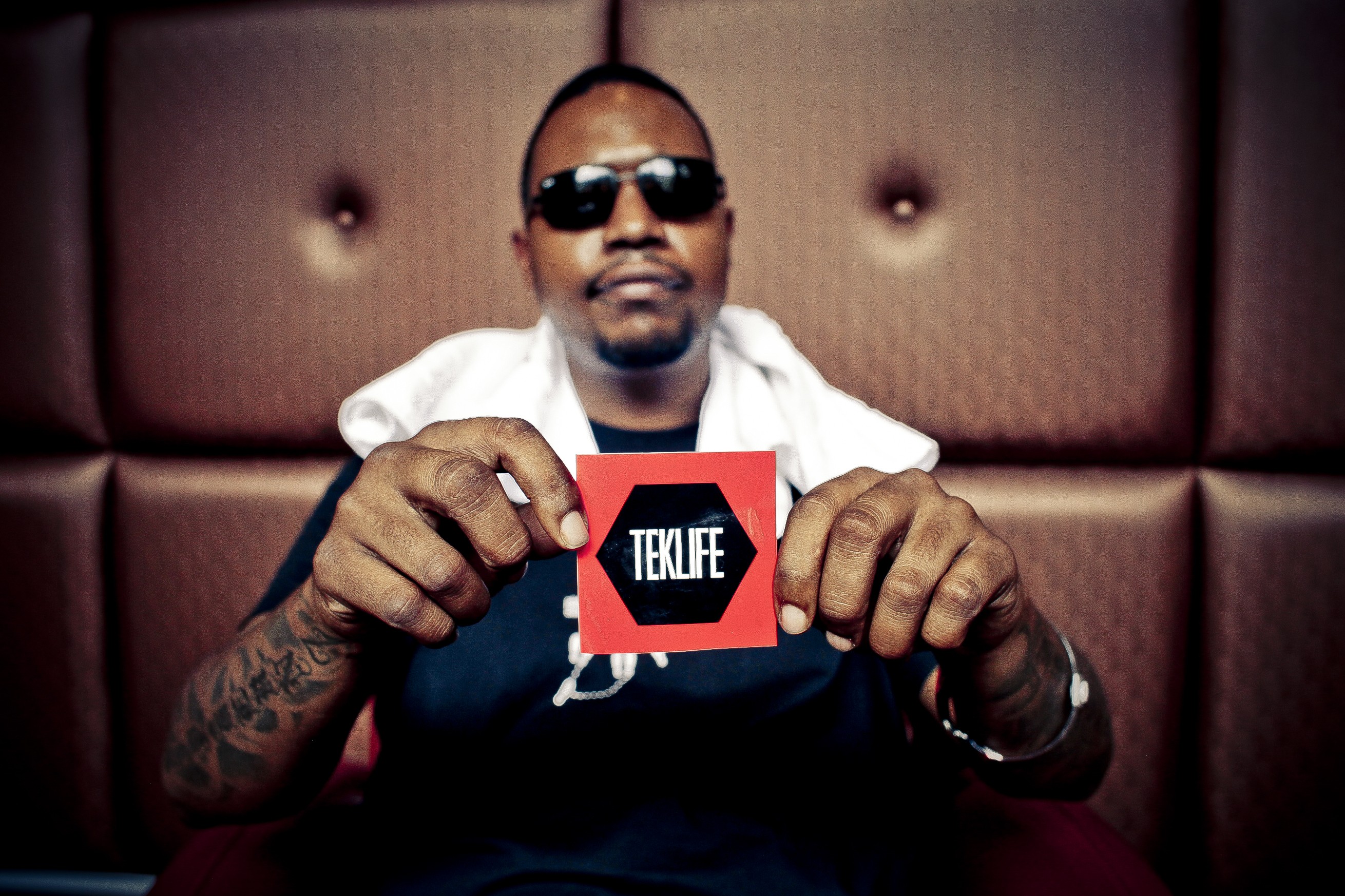 The achingly gorgeous "Let U No" showed off Rashad's brilliance with sampling. Rashad built the track around vocal clips from the 2002 slow jam "Say Yes" by the British R&B duo Floetry. Rashad chopped up, sped up, and looped several samples from the song. But instead of sounding goofy or cartoony — the way that dramatically sped-up vocals can often sound in gabba or hard techno — "Let U No" sounds impossibly poignant, and charged with breathless urgency.
Rashad had a keen instinct for vocals, cutting out obvious words from the lyrics and leaving the sounds and meanings smeared, hazy, and suffused with emotion. "I'm about to let you know – let you know – let you know," the song begins, against a shimmering backdrop of synths and stuttering, intricate drum programming. "You make me so – so – so," the voice goes on. "So – so so." Then the voice suddenly breaks down: "There is only one – only one, only one, only one." The track brings to mind the prismatic beauty of the British "ambient jungle" act Omni Trio in the early to mid-1990s. It radiates desire, longing, and heady confusion, wandering into the irrational, the inexplicable. GEETA DAYAL
8. DJ Rashad - "Let It Go"
8/12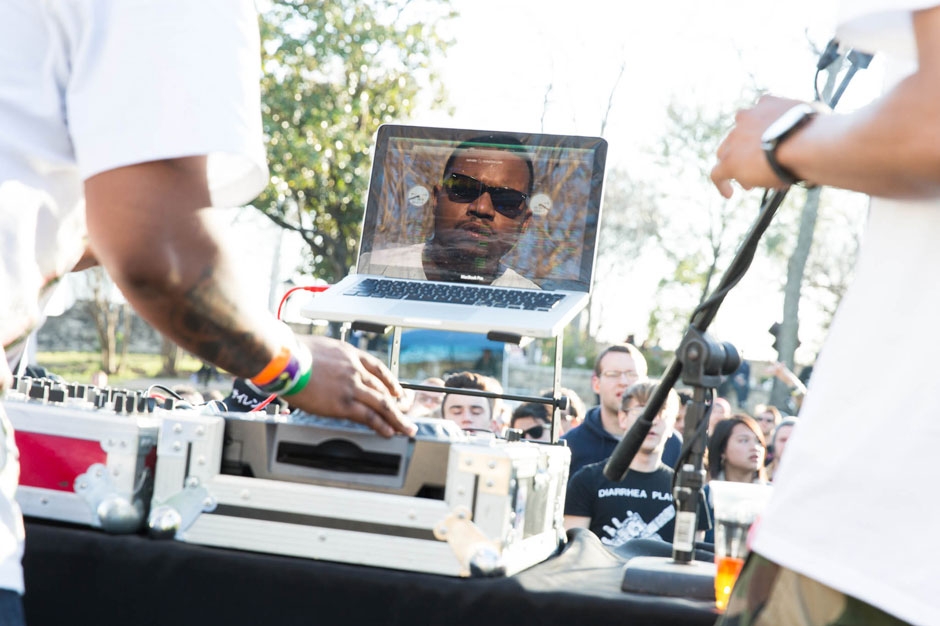 This 2013 track from his Rollin EP on Hyperdub is full of melancholy vocal bits, Omni Trio-style sad synth pads, and jungle breaks—the sounds I grew up with—re-chopped in a new way, into that mind-meltingly off-kilter footwork stutter. This track reminds me of the Chicago raves I went to in the mid-to-late 90s at Route 66 (a popular roller-rink rave spot), where it wasn't uncommon to have ghetto house godfather DJ Funk, Chi-house legend Paul Johnson, and junglists like Danny the Wildchild or Danny Breaks on the same bill. It's likely Chicago's lively jungle scene had a trickle-down effect on young Rashad, who started DJing when he was 12 years old. Where other producers were obsessed with making the "right kind" of footwork, Rashad bent the rules and fucked up the formulas while championing influences unique to growing up in Chicagoland. Rashad's music says different things to everyone who hears it, but everyone can find a unique and special meaning within it. I didn't know you well Rashad, but I miss you. VIVIAN HOST
9. DJ Rashad - "On My Way"
9/12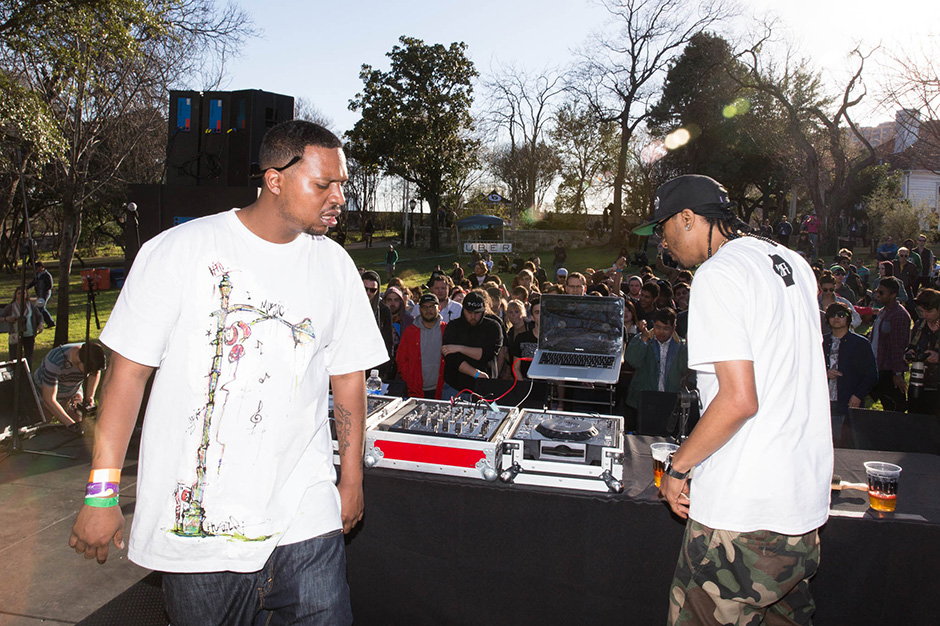 The final track on Rashad's masterful Teklife Volume 1: Welcome to the Chi, "On My Way" bats a sample of Gil Scott-Heron's "Home Is Where the Hatred Is" back and forth, pushing its themes of placelessness and ennui into the usually fun world of footwork, while nodding to Kanye West and Common's Late Registration interlude "My Way Home," which sampled the same source. "I left three days ago, and no one seems to know I'm gone," laments Scott-Heron, "I'm on my way home." That rarefied feeling of loneliness mixed with triumph is fitting for a local hero whose success took him around the world. At the same time, sampling "Home Is Where the Hatred Is" also seems like a sly reference to the crabs-in-a-barrel hometown haters, you know?
This devastating closing song highlights the scope of Teklife Volume 1. At 20 tracks and nearly 90 minutes, Teklife upped the stakes and presented footwork — previously understood as regional, functional dance music — as major, statement-making electronic music. B.S.
10. DJ Rashad & DJ Spinn - "Broken Heart"
10/12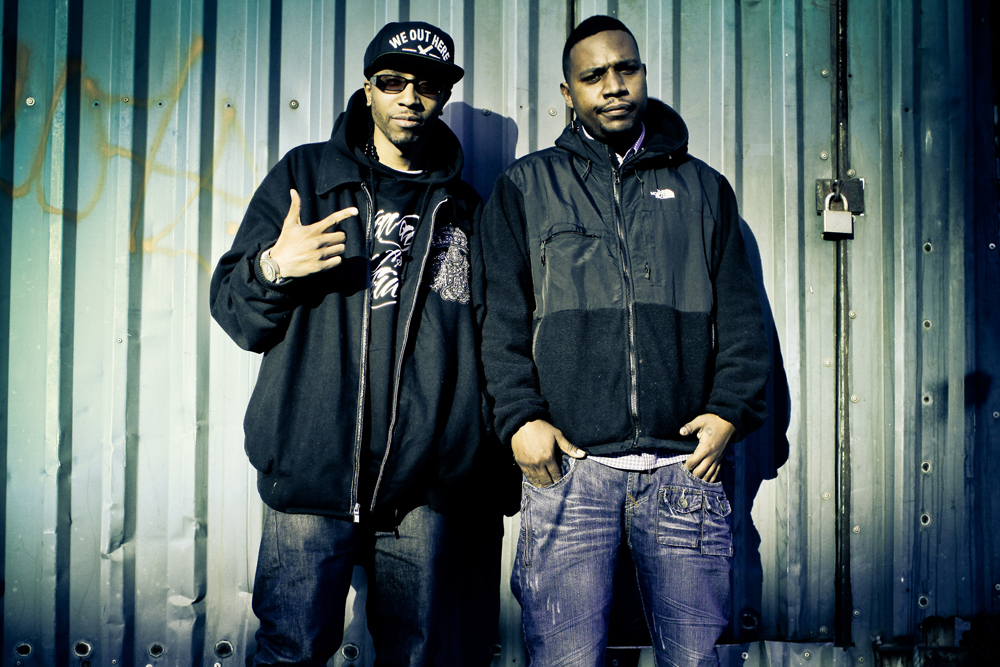 Stevie Wonder's 1987 ballad "You Will Know" provides the grist for "Broken Heart," a track from Rashad's excellent Rollin' EP. Rashad leaves most of Wonder's song on the cutting room floor, snipping out the noodlier, jammier interludes and distilling the sprawling verses into just a few lines. After slicing up Wonder's intro, Rashad plays the chopped-up vocal samples like percussion, lining up the words ("Broken heart – heart – heart – heart heart") with the beats for a stuttering, propulsive effect. Like many Rashad tracks, "Broken Heart" has a deep emotional pull; many brokenhearted DJs and producers posted a link to the track after Rashad passed away. G.D.
11. DJ Rashad - "Reverb"
11/12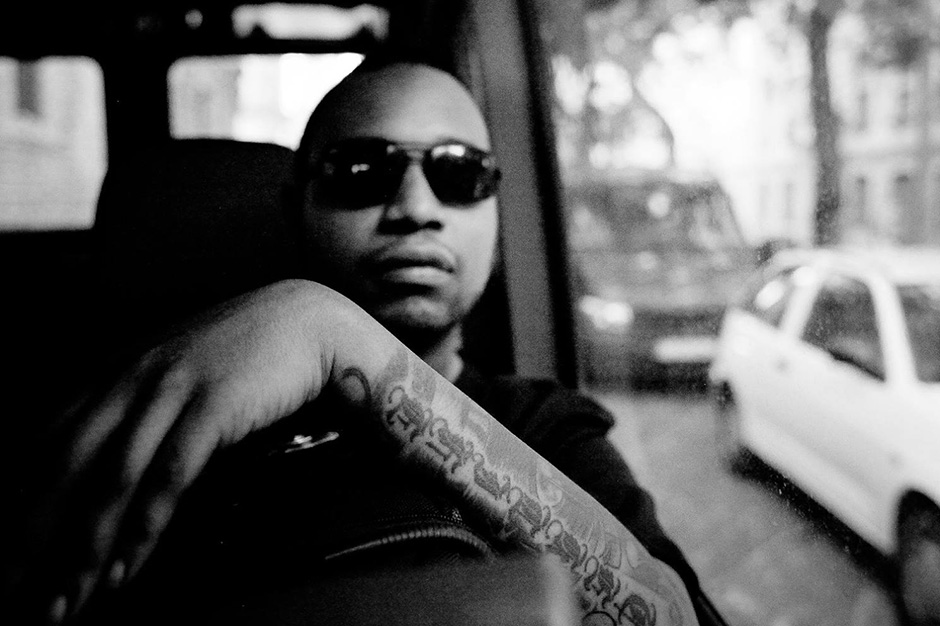 I was stuck with Rashad at our friend's house in northern Indiana in the dead of winter in 2011. He had just been robbed, so we had no TV, no Xbox, pretty much no sources of entertainment aside from a half-gallon of cheap vodka and a deck of cards. Rashad told me that he had made something "weird as fuck" that he couldn't wait for me to hear, full of what he called "swishy, swooshy sound effects."
A week later I rolled up to BattleGroundz, one of the weekly Sunday battles that takes place on 87th Street, where an incredibly heated battle between Taliban and Terra Squad was taking place. The room was exploding with energy, and all of the sudden Rashad dropped the maelstrom he had been telling me about. I looked over at him behind the DJ booth, mouth wide open and eyes lit, and he was looking back at me with his signature smirk, smiling from ear to ear. I remember telling him it sounded like a rainstorm, which is probably the only way I can describe "Reverb": An avant rainstorm, a song that broke so many of dance music's rules. I only wish he could still be here to make more of that "swishy, swooshy" madness. RIP to my brother and one of my best friends — Teklife 'til the dirt, broski. DAVE QUAM
12. Dat Oven - "Icy Lake (NA & DJ Rashad Remix)"
12/12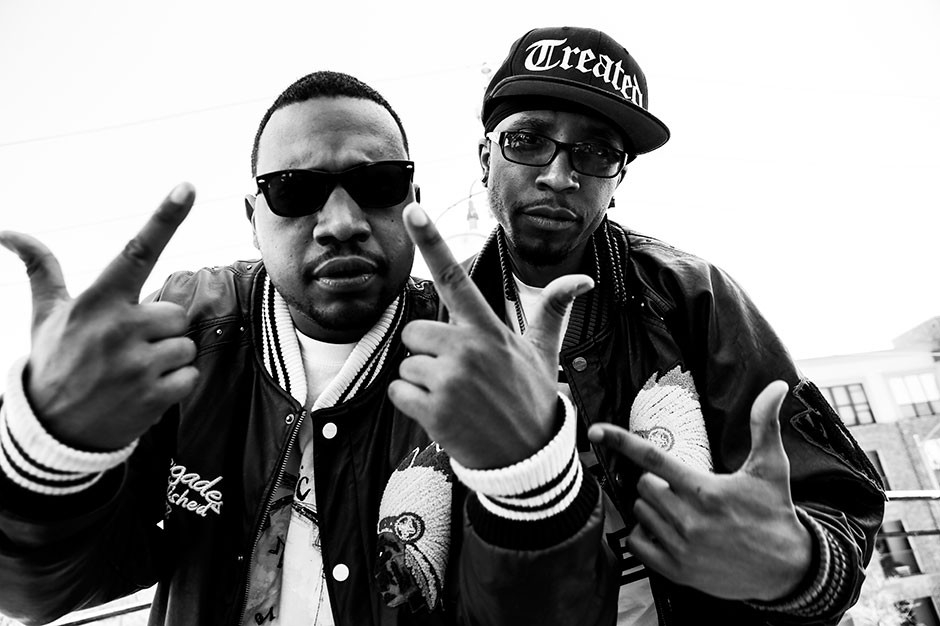 At the center of this haunting remix for Night Slugs/Fade to Mind, released four days before Rashad passed, are a stuttering dial tone, an "All circuits are busy" message, and a phone ringing. No one answers, but someone is definitely home. It's a mind-melting tableau of modern technological genius/failure and the digital chatter of a thousand falling 0s and 1s; beneath it all lies a muffled kick — an insistent pounding of Hitchockian proportions that sounds like serious knocking on the door or maybe the muffled thud of terrified heartbeats. Both Rashad and NA (Daniel from Nguzunguzu) are gifted at sample flipping, and this track quickly builds from the spacious, spacey vibe into a whirlwind journey of breakneck drums topped off with a gabber bridge (a nod to Rashad's ravier side). Rashad was a master of raw, emotional storytelling, of making samples mean something, and he was also known for being fun as hell. One can imagine he and NA shared a lot of laughs crafting this clever remix, but it's almost too hard to listen to now. V.H.