Earlier this evening Detroit producer DJ Godfather tweeted that footwork DJ and Teklife founder DJ Rashad has passed away. The news was confirmed by Rashad's former touring act and friend Chance the Rapper via social media soon after, while Rashad's Teklife partner DJ Spinn shared a photo of the DJ with caption "R.I.P."
According to reports in the Chicago Tribune and the Chicago Sun-Times, police say that an overdose may have been the cause, citing unspecified narcotics and drug paraphernalia found near Rashad's body. An autopsy is scheduled for Sunday, according to the Cook County medical examiner's office.
Rashad's contribution to footwork is immeasurable. A longtime member of the city's Ghettoteknitianz and a co-founder (with DJ Spinn, DJ Manny, and DJ Gant-Man) of the Teklife crew, Rashad was one of the genre's most restless innovators. In his hands, footwork became less a genre than a state of mind, a 160-BPM catharsis capable of folding whole worlds of sound into its intricate, insanely detailed rhythmic miniatures.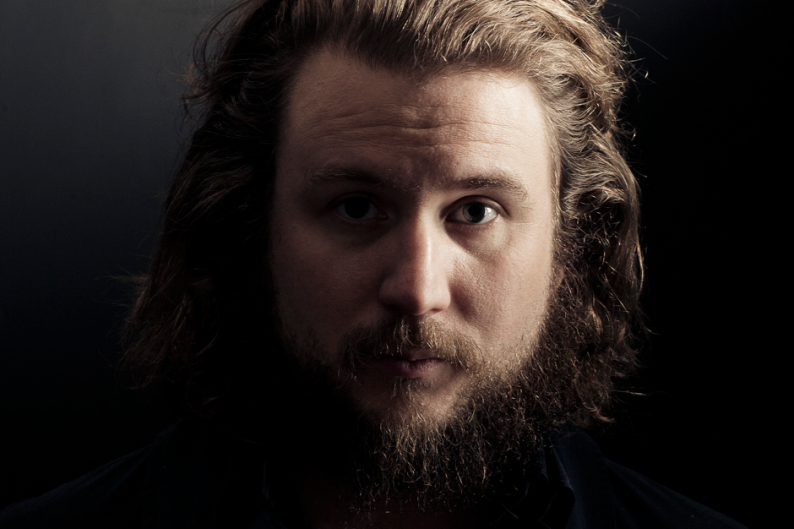 He sampled widely and with gusto, chopping up loops of Michael Jackson, Stevie Wonder, and Roy Ayers along with Kanye and Rick Ross. The spoken-word hook in "I Don't Give a Fuck" came from Tupac's turn in Juice; an extended wail from the "Best Cry Ever" video meme became the drunken bumble-bee melody of "Everybody." He deployed Amen breaks in 2012's "Bakk Off," strengthening a growing bond between the footwork and jungle communities, and he paid tribute to classic Chicago house with the Cajmere and Dajae-sampling "Brigher Dayz." Noting Ghettophiles label owner Neema Nazem's description of footwork as the "gum underneath the shoes of Chicago house music," SPIN's Andy Beta said that "any genre he steps into sticks fast: snap, dubstep, diced black noise, modern soul harmonies, avant-garde laptop fuckery, and even the weepy-R&B domain of Mary J. Blige herself."
Rashad also served as one of footwork's foremost ambassadors to the world beyond Chicago's borders. After appearing on Planet Mu's Bangs & Works Vol. 1, the 2010 compilation that helped introduce a global listenership to sound, he went on to record a string of EPs and albums for London's Planet Mu, Hyperdub, and Honest Jon's, as well as New York's Lit City Trax — releases that soon secured him bookings all over the world. For a decade and a half, juke and footwork had been confined to Chicago's South and West sides, barely traveling further than YouTube clips of the city's competitive dance battles. But within a year or two of Rashad's breakout, he had become one of the most in-demand emissaries of the American underground. In recent months, he played Toronto, Buenos Aires, Rio de Janeiro, São Paulo, Mexico City, Los Angeles, Edmonton, Austin, Berlin, Dublin, Manchester, London, Sheffield, Stockholm, Osaka, Tokyo, Seoul, among dozens of other stops along the way, and last fall he and DJ Spinn toured the U.S. supporting Chance the Rapper.
"Hopefully, it keeps going and evolving even higher than what it is," Rashad said of footwork last year, in an interview around the release of his I Don't Give a Fuck EP. "If not, I'm cool with just the accomplishments we got so far. We didn't know it was going to go this far. Hopefully in the next three, four, five years, I'll be in the back somewhere, producing and writing for other people. That's my dream."
For the sudden success he enjoyed, Rashad was also widely heralded for his humility and good cheer. Both qualities shine through in a video interview recorded late last month in Monterrey, Mexico, where he was performing at Festival Nrmal. Asked what he would tell his 15-year-old self, if he could travel back in time, he laughs quietly to himself as he mulls over his answer: "You did it! We made it! Thanks to you, 15-year-old Rashad. You stuck with it, through all the bullshit, and you did what you had to do… I would congratulate my 15-year-old Rashad."
Rashad was scheduled to perform alongside Godfather and Spinn at the Inhale Art Expo in Detroit tonight. In March the legendary DJ played SPIN's House of Vans SXSW showcase; SPIN ranked his "I Don't Give a Fuck" No. 1 in our list of the 50 Best Dance Tracks of 2013. He recently released a stream of his We On 1 EP, which is due on Southern Belle Recordings this coming Monday, April 28.
//www.youtube.com/embed/qPecFEVst_c?rel=0