Radio Slave, "Don't Stop No Sleep" (Nonplus)
It's odd to see Radio Slave turning up on Boddika's Nonplus Records, but "Don't Stop No Sleep" makes sense there: All three of the EP's cuts share the dry, scratchy, slightly grudging quality of Nonplus releases from Kassem Mosse, Joy Orbison, and Actress. It's very much a Radio Slave record, though — linear, reduced to a chalky outline, mean in both senses of the word. The original version makes do with little more than kick drum, hi-hat, and a repeated chord that plays out like a series of knots in a long rope; building steadily yet almost imperceptibly, it would make an excellent soundtrack for running stairs. (There's also that "Don't stop" sample to keep you going.) For the DJs, there's also a short a cappella of the vocal loop and an eerie, hypnotic DJ tool, the "Nightmare Mix." As for "War Dub" — a nod to the virtual soundclash that swept through grime in late 2013? — it's just nine minutes of boom-tick and a long, slow exhalation of needle hiss, while an unsteady touch-tone melody goes quietly haywire, like ET drunk-dialing home.
//www.youtube.com/embed/AVnCtvjM6W8
Zsa Gang, Beehive Rhythms EP (Off Minor)
When Maxmillion Dunbar (Andrew Field-Pickering, of D.C.'s Future Times crew) was in Amsterdam over the winter, he and Jordan Czamanski (a.k.a Crybaby J, of the Israeli/Dutch duo Juju & Jordash) fired up the machines and the skunk and re-christened themselves as Zsa Gang. (Juju also pitches in on two tracks, along with a mystery producer operating under an alias that common decency prevents me from repeating here.) Both musicians are frequently known for their beatific tendencies, so you've got to wonder what kind of nervous energy overcame them; three of the four tracks here are as bent and brittle as anything either has put his name to. They're full of queasy synth leads and bashing 909 patterns and heavy flanger abuse — if you're looking for a bass line, you should probably look elsewhere. For those who like their techno white-knuckled, the set is exhilaratingly unhinged. The lone exception is the untitled B1 cut, where they drop the tempo, dial up the syn-flute and some particularly honeyed pads, and discover the hidden passageway connecting acid house, new age, and emo.
//www.youtube.com/embed/kD_djzJGqXs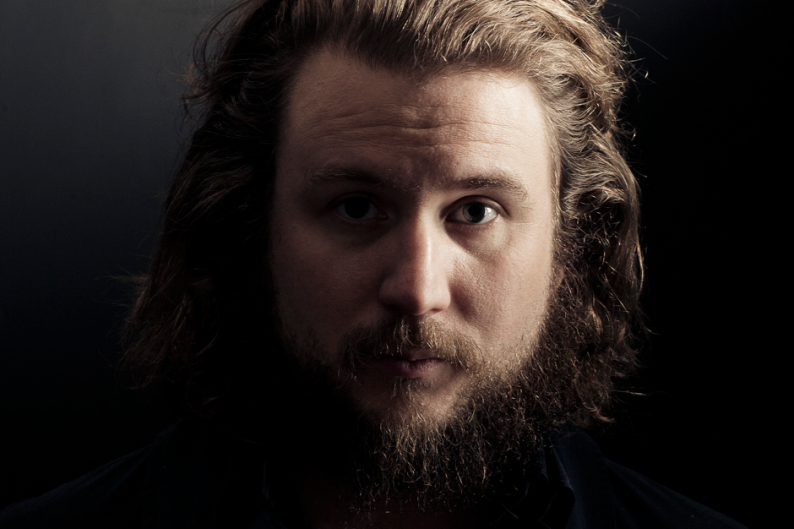 Kalaspatz, "All Tomorrow's Parties" (Muting the Noise)
Switzerland's Kalabrese adopts his Kalaspatz alias for this semi-bootleg release on Innervisions' Muting the Noise sub-label. Beyond Nico, whose unaccompanied voice darts wraith-like through the song, the production is all original, and none of it bears much comparison to the Velvet Underground's song, save that all-important pedal tone. (Where'd he get that a cappella? A quick bit of googling suggests that it's from a 1986 solo performance, a clip of which is on YouTube.) All three mixes are prime Kalabrese, full of loosely in-the-pocket drumming, layered horns, blotchy Rhodes, back-of-the-room chants, and more of the live-jam elements that made his 2007 album Rumpelzirkus such a delight. It's all as agreeably rumpled as frayed burlap, and, for a bootleg of such an iconic song, it's also refreshingly ungimmicky. (There's no audio online yet, but you hear a portion of it around the 1:18 marker in Kalabrese's "Sommerspatzenmix," from last summer.)
Løt.te, "Pressure Chant" / "Transgressions" (The Bunker New York)
Løt.te is New York's Mehmet Irdel, and the kind of techno that he's making right now is a rarity, given underground dance music's general shift towards classic house, retro tropes, and "bass music" hybrids. Clattering along at well upwards of 130 BPM, "Pressure Chant" sounds a little like Surgeon remixing Garbage-era Autechre, which is to say that it sounds a little like a freight train barreling through a wind-chimes factory. It's an explosion of contrapuntal motion, and however it was made, it has the fluid feel of a live pass, rather than a montage built brick-by-brick in a GUI. And whatever hallmarks it shares with the techno of the late '90s and early 2000s, there's nothing revivalist about it — Løt.te's back-to-the-futurism sounds as timeless as the music that inspired it. (Vinyl and digital will be available via Bandcamp after April 28.)
Nummer, Beyond Time – Interpretations (Peur Bleue)
The London duo Nummer's first release, for a youngish London label called Peur Bleue, would slot nicely alongside the work of Gesloten Cirkel, Madteo, and Hazylujah. It's body music — chest-thumping, label-grabbing, leg-sweeping — that plays tricks on the brain, full of groggy melodies and lysergic affect. In "The City Rises," flayed ride cymbals glide like water striders above gelatinous murk; "Krype" swims in tape-warped Detroit chords and subliminal voices, while tambourines and rimshots suggest the chatter of mechanized insects. Unlike most techno producers, they're not beholden to loops divisible by four. Instead, kick drums and claps stagger all over the place, lending to a precarious sense of unbalance.