Coldplay's "Midnight," from the band's upcoming Ghost Stories, might yet have a sublime dance remix in it. At a time when there's something of a bubble around producers plying R&B-seeped electronic dance music (see Rhythm & Snooze: From Sohn to Chet Faker, A Global Group of Artists Explore the EDM-R&B Axis), the British band has staked out a place that will be difficult for new jacks to top. "They've made the moon-eyed indie-dance set sound like amateurs," SPIN's Philip Sherburne has written. In part, that's thanks to work by electronic producer Jon Hopkins, at least according to liner notes cited on Wikipedia. But its also a logical extension of the band's 2011 album Mylo Xyloto, which at times on disc and in visuals offered a grinning, unabashedly cheesy embrace of rave signifiers. Now they've moved on to soundtracking the chillout room.
Giorgio Moroder, who's set to perform at Asheville, North Carolina's Moogfest when it kicks off later this week, takes "Midnight" back to a mythical European disco. The synth god (see SPIN's 2013 profile Giorgio Moroder: Back to the Future) fills in four-on-the-floor kicks, galloping bass, and vocoderized spoken word segments. Updating vintage Italo with maximal EDM elements, it's a canny genre exercise from the genre's best-known producer — brought back to fame with help from Daft Punk's Random Access Memories and recently remixing the Scarface theme, Haim, and his '70s muse Donna Summer. But as remixes go, it doesn't feel like it's time for Cinderella to turn back into a pumpkin just yet. There's still more "Midnight" to explore.
Ghost Stories is due out May 19 via Parlophone/Atlantic. "Midnight (Giorgio Moroder Remix)" is on iTunes now.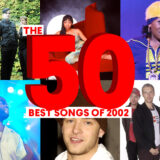 Here's Moroder speaking on Donna Summer: