From his teen stardom as lead singer of '60s pop stars the Box Tops to his massively influential work with Big Star to the ups and downs of his ensuing solo career, Alex Chilton was a profoundly talented, profoundly influential and equally confounding musician. Holly George-Warren's just released biography, A Man Called Destruction (Viking), is an exhaustively researched, definitive recounting of his life and career, including interviews with virtually everyone involved with him over the years, from his childhood in Memphis to his death in 2010.
In this excerpt from the chapter titled "Big Star Rising," we cover the early days of the group's formation in 1971, as Chilton and Chris Bell's collaboration is born and grows. Here, we pick up in a chance meeting between the two at Ardent Studios …
Alex had his twelve-string guitar with him, and when he played a new song, the bucolic fingerpicked "Watch the Sunrise," Chris recorded it. Impressed with the results, he invited Alex for a beer. Since their December meeting in New York, Chris and Alex had each checked out the other's work and liked what he heard. They now put their heads together: Would Alex consider moving back to Memphis and starting a new group with Chris, Andy, and Jody? One that would include all-original songs, collaborations between Alex and Chris? They could be like Lennon and McCartney, with production whiz John Fry playing the role of George Martin. Though he'd sworn off playing in bands, Alex found Chris's invitation intriguing, thinking it could be worth a try. He'd admired Chris's guitar playing as far back as the Jynx days.
The first test was writing a song together, and Chris and Alex reconvened at the Chilton home a few days later. As the two hung out in his bedroom, guitars in hand, Alex helped Chris finish a couple of songs he'd started for his Rock City recordings. "I remember he . . . had this song that later became 'Feel,' " Alex re- called. "He had the A section—he had the music all planned out, but he only had the lyric 'Woman what have you been doin' / the love that you've been stealin' is giving me a feeling,' and that's all he had. And then he had this other music bit in there, and he started playing that, and I just chimed in with the line 'Feel like I'm dying, I don't want to live again' and then came up with 'You just ain't been tryin', it's getting very near the end.' . . . That's pretty much the way it went. I'd turn up with something I had, and he would make a change or two or give me a line or two or three."
The pair also finished Chris's moody "Try Again," then drove over to Ardent to cut it, with Chris later recording "Feel" and adding both to Rock City's would-be album, See Seven States. "Basically the format of [Chris's] groups and the format of those [Rock City] recordings was sort of like what [the new band] became in some ways," said Alex. "So we just picked it up from there, and I just kind of tried to fit in."
The timing turned out to be perfect. When Alex flew back to New York, Gordon Alexander contacted him to say he was returning from San Francisco and needed his apartment. Alex moved upstairs with Keith Sykes for a while before packing up and heading back to Memphis. The two still enjoyed playing guitar together, and with his confidence boosted, Alex suggested doing some gigs before his departure. "We played a few things in little clubs," Keith remembers. Alex had written a song called "Vera Lynn," which he recorded on Keith's Teac machine, and Keith showed him a bluesy riff using a D chord inspired by a Blind Willie McTell song, resulting in another new song, as yet untitled.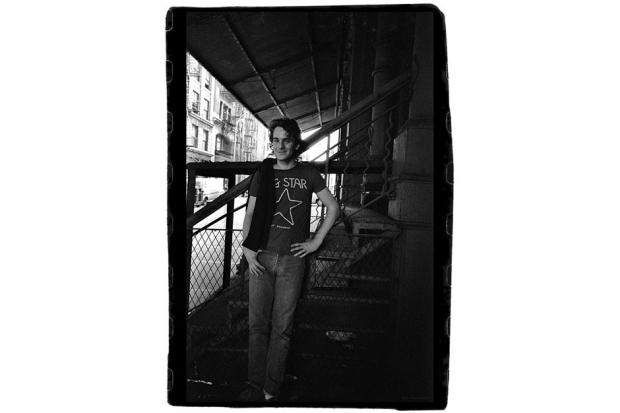 Chris, who stayed in touch, let Alex know that [his band] Rock City was a bust. Tom Eubanks had shopped See Seven States to no avail, and the pair discontinued their collaboration. In the meantime John Fry had made a deal with Stax Rec- ords. "[Label president] Al Bell said that Stax wanted a rock band and asked if we would be interested in activating the Ardent Records label," John recalls of the deal with Stax, with whom he already had a three-year association. "He would let us sign whatever artists we wanted and do all of the creative. They would do the marketing, promotion, and distribution." Chris's new band with Alex, [bassist Andy Hummel and drummer Jody Stephens] would be Ardent's first signing.
"About the summer of '71, I came back to Memphis, and we started getting together and playing and running down some of the tunes we would record," Alex said. "I had met Andy a time or two, and I'd never met Jody before. We just got together and started playing, and I had 'Thirteen' and a couple more [songs], and we learned those, and Chris had a few, and we learned those. I'd always been a fan of Chris's stuff. But basically what I did was join Chris's band."
"Alex and I respected each other," said Chris, "and although we didn't aim for a [specific] sound, we did have some plans for an image and what kind of music we liked. We both had different tastes in music, but we respected each other's tastes." "It was pretty close [to what I wanted to do]," Alex agreed. "It was a democratic group, kind of a compromise. Chris was really into British pop music. I was always a big fan of the Beatles and the Rolling Stones, all the mid-sixties stuff. So getting together with him, the concept of the group was to make music like mid-sixties music, and so the songs we were writing and the music we were trying to play . . . that's what we were sort of aspiring to. Our band loved the Beatles, and the Byrds sort of fell into our category of things we really dug, and that's what we wanted to sound like."
The band frequently gathered at the Chiltons' and set up in the former art gallery downstairs, which, in addition to the Chickering piano, had room for their equipment: Jody's blue pearl Ludwig drum kit, the Fender Twin and Super Reverb amplifiers, a black Kustom bass amp; Chris's red Gibson 330 and Fender Strat; Alex's Les Paul, Strat, and acoustic guitars; and Andy's Fender Precision bass. Once the songs began to gel, the still-unnamed group gathered at a makeshift rehearsal/demo studio John had set up in a frame building adjacent to Ardent. Over the next four months "we'd just show up at practice and learn the songs," says Jody. "It was always a joy to work them up. . . . The songs were so inspiring."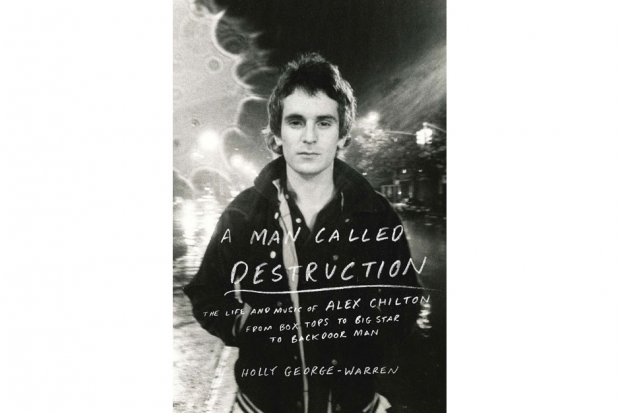 "Chris and Alex were a good match," Richard Rosebrough recalls, "hanging out, drinking beers and smoking joints together and trading off ideas in the studio. They complemented one another. And being in the confines of Ardent made it all work, because it was a permissive environment."
"Chris was a very driven, creative guy," Andy Hummel said, "even when I knew him in high school. He had a very clear vision in his head of what music ought to sound like. Alex was bursting with tunes and ideas, too. Ardent's relaxed atmosphere was really conducive to creating music. Nobody was trying to turn you into something you didn't want to be, which was very encouraging to Alex. He was really upbeat then."
Alex and Chris's songwriting collaboration continued at Ardent as it had at the earlier writing sessions. "Chris would show up with something that he'd almost finished, and I would just start chiming out whatever was in my head," said Alex. "If he liked something of what I was chiming, then we'd throw that in to finish the thing off. Basically it was the same with me. I'd show up with a tune pretty much finished, and he might make a change or two. He was a very determined worker, and so was I."
By early fall they were ready to record. Alex had joined Vera at Memphis State, where he took philosophy (his favorite) and English, but most of his time revolved around the new band. He and Andy were eager to learn more about engineering as well. Andy took the class from John, who remembers Alex as a quick study who wasn't a student but just absorbed engineering by observing what was going on around him—similar to how he had watched his father at the piano and learned from him. "Alex had a lot of curiosity, and he became quite adept at being able to get things up and running in the studio," according to John.
"I didn't know much about recording then, but I knew enough about music theory from my dad," Alex said. "I think my knowledge of music theory was superior to anyone else's in the band. I was probably the only guy in the band who knew what a diminished chord was. Put me in a recording studio, and I can fool around and make fairly innovative music."
"I went by the studio one night when the whole band had finally formed," Richard Rosebrough recalls, "and they were doing a full-tilt band tracking session. Joints were passing behind the sound walls, and John Fry was in the control room engineering. They were like little kids out in the studio."