Tegan and Sara, Arcade Fire, and Drake all won big at the 2014 Juno Awards, the annual celebration of Canadian music. Held at Winnipeg's MTS Center on Saturday and Sunday, March 29 and 30, the gala also featured a Fan Choice Award win and subsequent booing for Justin Bieber, who did not attend the ceremony, according to The Hollywood Reporter.
Past SPIN cover stars Tegan and Sara won three awards, including Group of the Year, Single of the Year for "Closer," and Pop Album of the Year for Heartthrob. Arcade Fire took home a pair, with Reflektor (one of SPIN's 50 Best Albums of 2013) winning Album of the Year and Alternative Album of the Year. Drake's Nothing Was the Same earned Rap Recording of the Year, and singer-songwriter Serena Ryder was named Artist of the Year and Songwriter of the Year.
Among those top winners, Arcade Fire and Drake didn't attend the show, which also lost performer Robin Thicke at the last minute to rest his vocal cords. An online petition asked the Juno organizers to rescind his nominations and cancel his performance because of the "blatant sexism, degradation of women and promotion of rape culture" in his controversial song "Blurred Lines."
View the full list of winners below.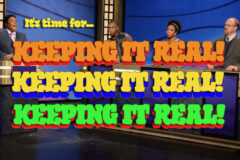 JUNO FAN CHOICE AWARD
Justin Bieber
SINGLE OF THE YEAR
"Closer," Tegan and Sara
INTERNATIONAL ALBUM OF THE YEAR
Unorthodox Jukebox, Bruno Mars
ALBUM OF THE YEAR
Reflektor, Arcade Fire
ARTIST OF THE YEAR
Serena Ryder, Serenader
GROUP OF THE YEAR
Tegan and Sara
BREAKTHROUGH ARTIST OF THE YEAR
Brett Kissel
BREAKTHROUGH GROUP OF THE YEAR
A Tribe Called Red
SONGWRITER OF THE YEAR
Serena Ryder
COUNTRY ALBUM OF THE YEAR
Crop Circles, Dean Brody
ADULT ALTERNATIVE ALBUM OF THE YEAR
Forever Endeavour, Ron Sexsmith
ALTERNATIVE ALBUM OF THE YEAR
Reflektor, Arcade Fire
POP ALBUM OF THE YEAR
Heartthrob, Tegan and Sara
ROCK ALBUM OF THE YEAR
Coyote, Matt Mays
VOCAL JAZZ ALBUM OF THE YEAR
Notes on Montréal ft. Sienna Dahlen, Mike Rud
CONTEMPORARY JAZZ ALBUM OF THE YEAR
Habitat, Christine Jensen Jazz Orchestra
TRADITIONAL JAZZ ALBUM OF THE YEAR
Ripple Effect, Mike Downes
INSTRUMENTAL ALBUM OF THE YEAR
Dalmak, Esmerine
FRANCOPHONE ALBUM OF THE YEAR
Fox, Karim Ouellet
CHILDREN'S ALBUM OF THE YEAR
Colour It, Helen Austin
CLASSICAL ALBUM OF THE YEAR: SOLO OR CHAMBER ENSEMBLE
Prokofiev: Complete Works for Violin, James Ehnes
CLASSICAL ALBUM OF THE YEAR: LARGE ENSEMBLE OR SOLOIST(S) WITH LARGE ENSEMBLE ACCOMPANIMENT
Britten & Shostakovich, James Ehnes
CLASSICAL ALBUM OF THE YEAR: VOCAL OR CHORAL PERFORMANCE
Lettres de Madame Roy à sa fille Gabrille, Marie-Nicole Lemieux & André Gagnon
CLASSICAL COMPOSITION OF THE YEAR
Field Notes, Allan Gordon Bell GRAVITY AND GRACE
RAP RECORDING OF THE YEAR
Nothing Was The Same, Drake
DANCE RECORDING OF THE YEAR
This Is What It Feels Like, Armin van Buuren & Trevor Guthrie
R&B/SOUL RECORDING OF THE YEAR
Can't Choose, JRDN ft. Kardinal Offishall
REGGAE RECORDING OF THE YEAR
Strive, Exco Levi and Kabaka Pyramid
ABORIGINAL ALBUM OF THE YEAR
Surrender, George Leach
ROOTS & TRADITIONAL ALBUM OF THE YEAR: SOLO
Valleyheart, Justin Rutledge
ROOTS & TRADITIONAL ALBUM OF THE YEAR: GROUP
We Still Move On Dance Floors, The Strumbellas
BLUES ALBUM OF THE YEAR
Can You Hear the Music, Downchild
CONTEMPORARY CHRISTIAN/GOSPEL ALBUM OF THE YEAR
Trees, Tim Neufeld
WORLD MUSIC ALBUM OF THE YEAR
Walk to the Sea, David Buchbinder & Odessa/Havana
JACK RICHARDSON PRODUCER OF THE YEAR
Henry "Cirkut" Walter (co-producer Luke Gottwald) "Wrecking Ball" BANGERZ – Miley Cyrus | "Give It 2 U" BLURRED
LINES – Robin Thicke
RECORDING ENGINEER OF THE YEAR
Eric Ratz "Sweet Mountain River", "The Lion" FURIOSITY– Monster Truck
RECORDING PACKAGE OF THE YEAR
Robyn Kotyk (Art Director/Designer/Illustrator), Petra Cushieri, Justin Peroff (Designers) Arts & Crafts: 2003-2013 ARTS & CRAFTS, VARIOUS ARTISTS
VIDEO OF THE YEAR
"Feeling Good," Matt Barnes THE SHEEPDOGS
ELECTRONIC ALBUM OF THE YEAR
Guilt Trips, Ryan Hemsworth
METAL/HARD MUSIC ALBUM OF THE YEAR
Volition, Protest the Hero
ADULT CONTEMPORARY ALBUM OF THE YEAR
A Christmas Gift To You, Johnny Reid