Jason Molina's Songs: Ohia Singles Lovingly Collected for Box Set
'Journey On: Collected Singles' features nine pieces of vinyl, a turntable adapter, and more
April 19 marks Record Store Day 2014, a day when vinyl nerds everywhere can pore over special releases by a slew of artists, including the Flaming Lips, Mudhoney, and Pissed Jeans. This year's roster also includes the late Jason Molina's Songs: Ohia project, which will be honored with Journey On: Collected Singles, a box set featuring a host of rare recordings.
On the way via the good folks at Secretly Canadian, Journey On spans a total of 18 songs spread across nine seven-inch singles. The package comes in a cloth-bound, foil-stamped clamshell box and includes a 24-page booklet, a CD containing all 18 tracks, and a custom seven-inch turntable adapter imprinted with the Songs: Ohia crossbow insignia.
Journey On: Collected Singles is just the latest posthumous release from Molina, who tragically passed away on March 16, 2013 at the age of 39. Last year saw the reissue of Songs: Ohia's 1997 EP, Hecler & Griper, and a 10th anniversary edition of the final Songs: Ohia LP, 2003's Magnolia Electric Co. (Molina later went on to adopt Magnolia Electric Co. as his primary recording moniker.)
For a preview of the fast-approaching retrospective, stream Molina's somber, spare "Soul" below. Scroll down further for a picture of the box set, followed by a full track list.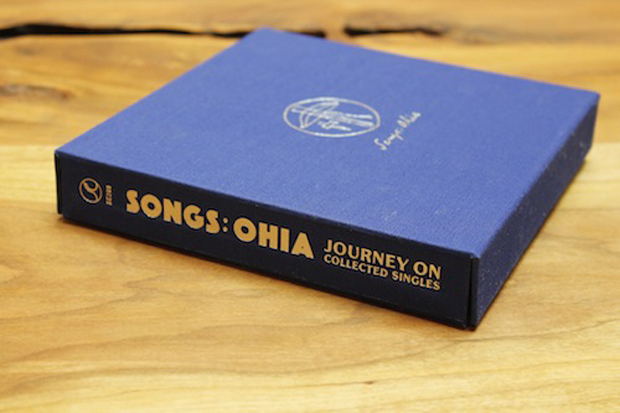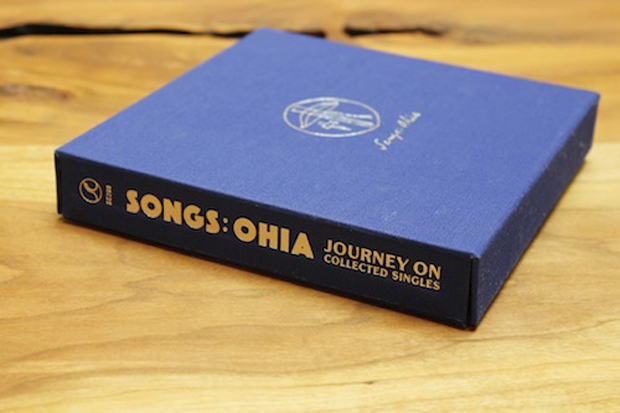 Journey On: Collected Singles track list:
1A – "Boys"
1B – "Trans Am"
2A – "Freedom Pt. 2″
2B – "Soul"
3A – "Waltham: Simply Unite The Name"
3B – "Napoleon: How We Have Ranged"
4A – "Vanquisher"
4B – "Nay Tis Not Death"
5A – "7th Street Wonderland"
5B – "Darling You Are…"
6A – "How To Be Perfect Men"
6B – "Journey On"
7A – "Fade Street"
7B – "Lioness"
8A – "The Gray Tower"
8B – "Black Link to Fire Link"
9A – "Keep It Steady"
9B – "United of Lost Alone"