It might sound like stoner ramblings, but Dev Hynes can, like, hear colors, man.
The musician and producer better known as Blood Orange gave a TED Talk at the annual Technology, Entertainment, Design conference in Vancouver, Canada, on Thursday evening about how his synesthesia — a neurological phenomenon that causes two or more senses to cross wires, more or less — first drew him to music as a kid.
"I was 13 years old at music school talking to my teacher," he said, bathed in swirling light while playing a keyboard. "I can't quite remember what it was I was trying to describe, but I do remember my music teacher saying to me, 'Do you have synesthesia?' In hindsight, it seems a little presumptuous of her to think a little boy in Essex would know what synesthesia was."
He recounted holing up in a library to learn more about the condition.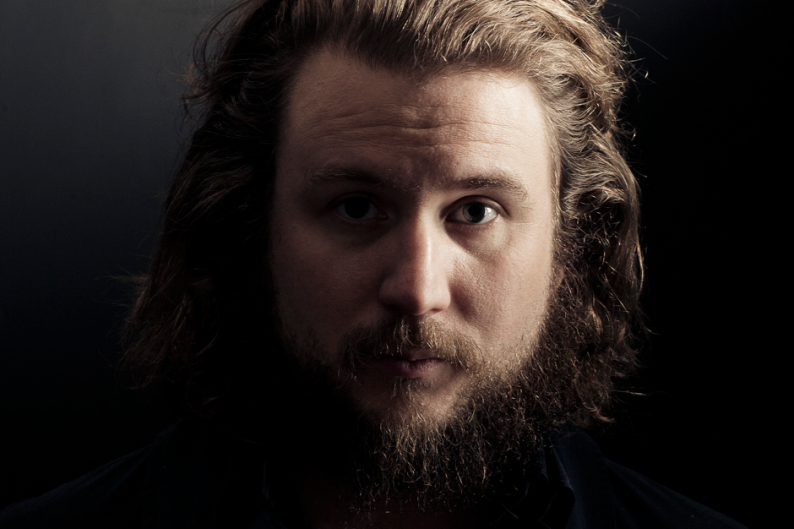 "The way it works for me is my sight and sound senses are combined. Every sound I associate with a color and every color I associate with a sound… The way I see things is constant streamers across the room, bouncing off from every touch and every sound. Over the years, I've learned what color palates I love most," he said.
While Hynes didn't touch on how his synesthesia contributed to Cupid Deluxe — his second album under the Blood Orange moniker, and a marvel of sweetly pained outside R&B released last year — he explained to the crowd the way in which it helped him pen the score for the Gia Coppola film Palo Alto.
//www.youtube.com/embed/gZs5fI8mJm0
Based on a collection of short stories by James Franco, and directed by the granddaughter of Francis Ford Coppola, the film is slated for a theatrical release this spring.
"When I was asked to compose a score for… Palo Alto, I first thought to myself, 'What is the house that these characters would want to live in?' I wanted to paint a picture and color scheme that I could work around. I gently apply different daubs to see what fits to match the color I have in mind with these characters."
In the end, he said, "I find I have a whole house complete. All the colors I saw in the beginning I pulled together, all fill in perfectly. It's a fun experience for me — even more than releasing music or having people hear my music. It's a completely selfish thing. I'm just very excited to look at this picture I had in my mind before."
For the record, I did that @TEDTalks wearing vans slip ons. You can take the boy out of a skatepark in Essex e.t.c.e.t.c.

— Devonté Hynes (@devhynes) March 21, 2014