To mark the 25th anniversary of their Hot Rap Songs Chart, Billboard released their "Top 100 Songs of All Time" list and, unsurprisingly, it's both fascinating and frustrating. Let's begin by calling attention to how this list was constructed: It is "based on on actual performance on the weekly Hot Rap Songs chart," with some adjustments for "various changes in chart rules, chart length and methodology throughout the years."
That is to say, it is not a list that concerns itself with the quality of these songs. So, for example, Macklemore's "Thrift Shop" is at #1 because it dominated the Hot Rap Songs charts longer than say, Notorious B.I.G.'s "Big Poppa," which sits at #8 — not because it is the "better" song. This seems important to stress because so much discussion of this list is filled with fruitflies in the comments section blabbing about how it's wack or whatever because Waka Flocka sits higher than Main Source. Just an example. In short, this is an extremely nerdy, rap game Nate Silver kind of numbers-crunching exploration that does its best to be empirical. And in that sense, it's rather bold.
At the very least, this list reminds you that forgotten singles like the horrifying-in-a-good-way, streeter-than-street growler "Left/Right" by Drama (#92) and the Neptunes-produced drug trade banger "Cross The Border" by Philly's Most Wanted (#22) are songs that once existed in the collective mainstream's consciousness. And those small little forgotten moments when truly strange and regional songs took over rap are fascinating and even important in a genre whose history is rarely given the same attention as say, rock'n'roll. When rap radio — increasingly unambitious and homogenous — presents their "throwback" lunch hour with songs from 2010, Billboard reminding people that D-Nice or Main Source existed is a significant development.
A more reasonable beef to have with this list, though, is that Billboard, in taking this closed-circuit perspective on their charts, which have shifted and adjusted in methodology, is neither an accurate portrayal of the respective moment, nor does it provide a clear picture of what listening to rap has been like since 1989. Any accurate rap list is going to include Macklemore's "Thrift Shop" quite close to #1, for sure; it was insanely popular last year. But Billboard's list doesn't include Eminem's "Lose Yourself," which peaked at #2 on Hot Rap, but sat at #1 on Hot 100. And despite peaking at #1 on Hot Rap and #1 on the Hot 100, 50 Cent's "In Da Club" sits at #37 on the All Time list. Those are easily two of the most recognizable rap songs of all-time, with massive crossover appeal, as their standing on the Hot 100 attests.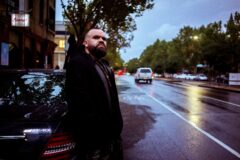 Meanwhile, Macklemore is at the very top of this list (and "Can't Hold Us" at #4) because of 2012 adjustments to the genre list which, in attempt to address the changing way we ingest music, moved those charts away from focusing on rap radio airplay to digital download sales and data based on streaming. The side effect of this change is that pop songs that loosely fell into a given genre — but often recieved little to no genre airplay — began to dominate the genre charts. The immediate result of this way back in 2012 was that PSY's "Gangham Style," sort of, kind of a rap song I guess, went all the way to #1.
The shift in methodology that gets Macklemore and PSY ("Gangam Style" is #42) on this list, is the same that prevents Eminem from being on this list and 50 Cent from charting closer to #1 where he "should" be. That's pretty bizarre. To be fair, there is no way to smooth out all of these shifts and anomalies by Billboard and so, focusing solely on a song's standing on the Hot Rap chart is pragmatic and really the only way to compile it. Perusing it is both fun and maddening, and rap fans love something to grumble about. But still, what use is a list based on hard data if it's neither accurate or comprehensive?