Drake has expressed his unhappiness with Rolling Stone's Philip Seymour Hoffman cover after the magazine previewed its interview with the Nothing Was the Same rapper. The preview included Drake calling Macklemore's passive-aggressive Grammy apology "wack as fuck," and the full story quotes him as criticizing Kanye West's Yeezus. On Twitter today, Drake disavowed the Yeezus quote and slammed the magazine for putting the late Philip Seymour Hoffman on the cover instead of him. He also said he he will no longer do magazine interviews.
Here are the tweets:
I never commented on Yeezus for my interview portion of Rolling Stone. They also took my cover from me last minute and ran the issue.
I'm disgusted with that. RIP to Philip Seymour Hoffman. All respect due. But the press is evil.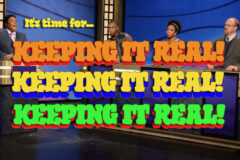 I'm done doing interviews for magazines. I just want to give my music to the people. That's the only way my message gets across accurately.
For more SPIN coverage of Drake, see below:
SPIN's 50 Best Albums of 2013
Drake Is the New Flappy Bird
Drake Knows the Weather in New York, and Everywhere Else
Watch Drake Do It All on 'Saturday Night Live'
Drake Chugs Beer, Talks Weed in Clean-Shaven 'Fallon' Visit
Drake Admits He's 'The Saddest Boy in All of Canada' in Amazing 'SNL' Promos