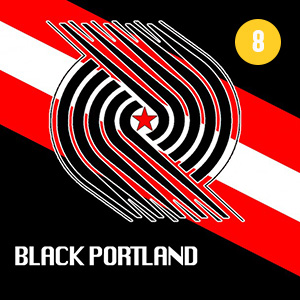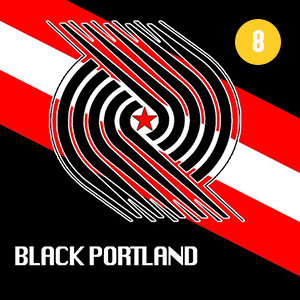 Album of the Month: Young Thug & Bloody Jay, Black Portland (Self-Released)
Between the haunting, silly "Danny Glover" and the gonzo collaborative mixtape Black Portland, yelping-and-flailing-about rapper Young Thug has owned early 2014. For an older generation of rap fans — along with those young folks still cluelessly parroting the views of an older generation — this has basically triggered one long conniption fit from anyone who fails to understand that hip-hop's millennials tend to coat their pain and pleasure alike in heaping helpings of AutoTune. Everybody is advised to just chill out, however, because this 21-year-old street eccentric isn't going anywhere.
Outside of "Danny Glover" — undoubtedly the hottest track in rap right now — Black Portland is a purposefully low-stakes collaboration with Bloody Jay, a Gunplay-in-shout-mode-only rapper, also from Atlanta. The tape, which does oppressive trap atmosphere expertly and creatively — its booming drums sneak up behind you and tap you on the shoulder, rather than kick you in the back — will certainly maintain Thug's hype, but ultimately, this is a minor work. But a narrative must be established immediately, even though we're very much in the midst of Young Thug's rise, even though he's hasn't really even arrived yet. And so this is being presented as his best and most accomplished work yet, even though he shares credit with another fairly compelling rap maniac (Jay's Redd Foxx grunt steals "Signs" and owns "Movin"), and it mostly works so well because it's 20 minutes shorter than last year's much more affecting 1017 Thug and the frazzled I Came From Nothing trilogy.
Thug's batshit skills are prevalent on this tape for sure, from his every-word-has-a-period-after-it delivery on "Signs" to the yammering pop-punk triumphalism of "4 Eva Bloody" to his toe-to-toe weird-off with refined mumbler Future on "Nothing But Some Pain." But the total package still somehow feels safe, and sells its star attraction a little short: The sweetheart sentiments of a "Miss U" and the emotive social commentary of something like "Let Me Live" are missing here. A penchant for self-editing and hedging your bets are useful skills in hip-hop, for sure, but that's not what we should be celebrating about a rapper this idiosyncratic. For now, though, while we wait for his next insane statement, this one works just fine.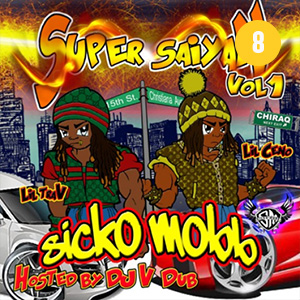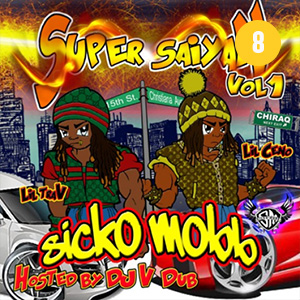 Sicko Mobb, Super Saiyan Volume 1 (Self-released)
These Chicago teens (inexplicably signed to Sony) make globby, effects-filled street-pop psychedelia with adversarial, earworm-type hooks. This tape is named after the final, most enlightened form possible in batty animé Dragonball Z; like I said, it's "the musical equivalent of that thing Curly from The Three Stooges does when he falls to the floor and kicks his legs in a circle and whoop-whoop-whoop's."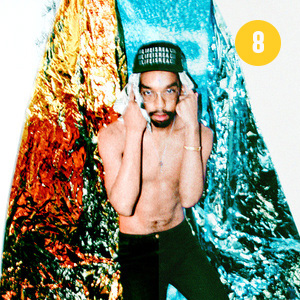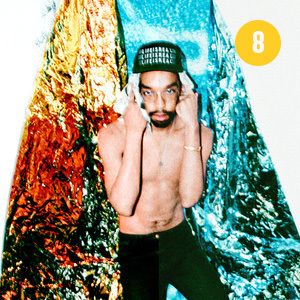 Cities Aviv, Come to Life (Young One Records)
Burzum-esque screams tear through these noise-damaged dance-rap tracks about the pros and cons of the coming singularity. This Memphis hardcore dude turned Brooklyn art-rapper kicks against arch, goth-trap trendchasers and system-gaming MCs without ever sounding cynical, pondering a world bigger than the Internet. An inspiring "is this even rap anymore?" record.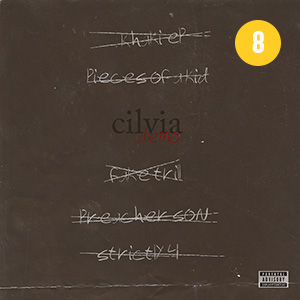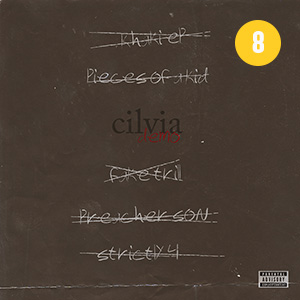 Isaiah Rashad, Cilvia Demo (T.D.E.)
Black Hippy's new recruit is too bleary-eyed to knock out something as sobering as Kendrick's good kid, m.A.A.d city, but he tops the all-over-the-place pontification of Ab-Soul's Control System and ScHoolboy Q's ruggedly unambitious Habits & Contradictions his first time out, resulting in the first 2014 rap record that everybody can rally around. Full review here.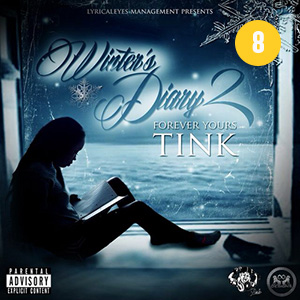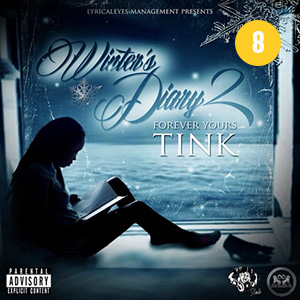 Tink, Winter's Diary 2: Forever Yours (Self-released)
An emotionally mature trials-and-tribulations-of-young-love R&B record from an 18-year-old who recalls both Sade and Cherish, anchored by moments where Tink unleashes Nicki Minaj-esque real talk skills on clueless dudes ("Dirty Slang," "Your Secrets," "Talkin' About"). Uses rap the way Beyoncé uses rap. Full review here.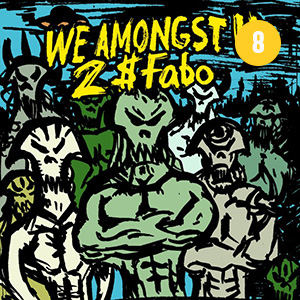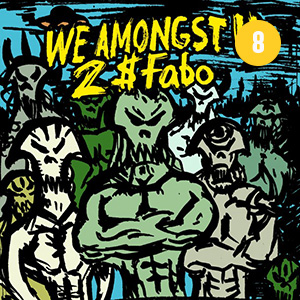 Fabo, We Amongst U (Self-released)
"I feel like Fabo," Young Thug boasted on last year's "Stoner," paying homage to this former D4L stand-out and the originator of all this molly-gulping, warts-and-all trap futurism, who has wisely come back down to earth to claim the seratonin-rush surrealist ringtone-rap throne. Mordant humanity and truly soulful vocals punctuated by stubbed-his-toe Oh! ad-libs. Nothing else sounds like this.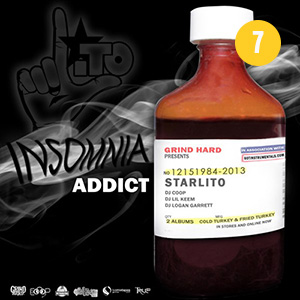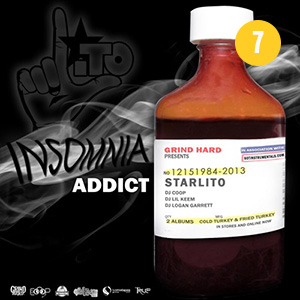 Starlito, Insomnia Addict (Self-released)
The inverse of his well-crafted collaborative tape Step Brothers 2 with Don Trip, Nashville's borderline-#BASED street dude recorded these baggy freestyles and lax rap sketches during one dark, sleepless night of the soul. Or at least that's the concept behind the thing — just buy into it, all right? Rap game Philip Larkin's "Aubade" over here.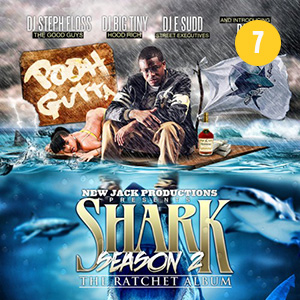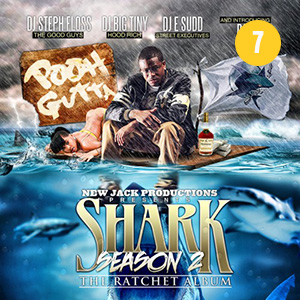 Pooh Gutta, Shark Season 2: The Ratchet Album (Self-released)
DJ Mustard's spare, thudding "ratchet music" style gets trickily twisted by a Cleveland local hero who might as well not exist as far as Internet rap coverage is concerned. Sugary club hooks, truly strange minimalist beats that purposefully misread ratchet's core tenets, and a rapping style that pairs a breezy Bone-Thugs influence with a regular-guy colloquialism are the move here.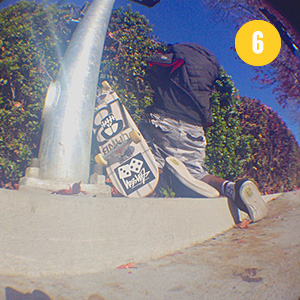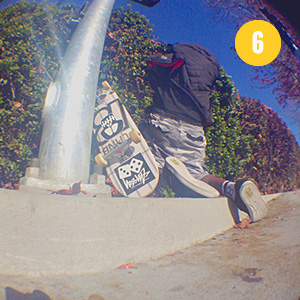 Del Tha Funkee Homosapien, Iller Than Most (Self-Released)
Nerd-rap hero of the Hierogylphics crew bounces back from the straight-up embarrassing Deltron 3030 sequel Event 2 (the Anchorman 2 of indie-rap releases) and finally discovers the freedom of the Internet. And indeed, he sounds free here, adopting an out-there-even-by-his-standards style that suggests E-40 more than the casual California-rap comfort food he's been making for far too long.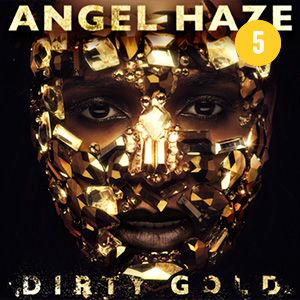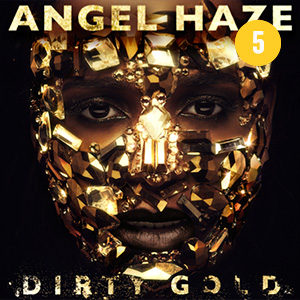 Angel Haze, Dirty Gold (Island/Republic)
Another example of the soul-crushing qualities of the major labels, here pushing this fire-eyed MC's strengths aside in favor of platitudes about trials and tribulations that lack specificity. Despite her potential as the Eminem for the Tumblr social-justice generation (that's a good thing), Dirty Gold is a sobering reminder that Haze has frequently cited Jason Mraz as a big influence. Full review here.