Nas' Illmatic turns 20 this year, and to celebrate his landmark debut leaving "the essence of adolescence," the Queens rapper is reissuing the album in a double-disc anniversary edition. Dubbed Illmatic XX, the upcoming re-release is out April 15 through Sony Legacy, and promises a collection of rare remixes and unreleased demos and freestyles. The LP's 10 original tracks, meanwhile, have been remastered for their milestone birthday. (If it feels as if Illmatic just received the reissue treatment, that's because it did: In December 2012, Get On Down put out a different deluxe version of Illmatic, featuring a 48-page photo book, full lyric insert, and more.)
Nasty Nas is also planning to tour the U.S., performing Illmatic in full. Details are forthcoming, but the 40-year-old hip-hop legend is already booked to play the John F. Kennedy Center for the Performing Arts, as well as this year's Coachella Valley Music & Arts Festival.
Also in the works: a new documentary about Illmatic. The feature-length flick, titled Time Is Illmatic, comes from first-time filmmakers One9 (director/producer) and Erik Parker (writer/producer) and is expected to be released in 2014. According to a press release, the movie will examine the making of Nas' first LP (a record SPIN has crowned one of the "three or four best hip-hop albums of all time"), the social conditions that informed Nas' artistic vision, and the musical legacy that he inherited from his father, jazz great Olu Dara.
Scroll down for the full track list to Illmatic XX, head over to iTunes to pre-order the set, and stream "It Ain't Hard to Tell (the Stink Mix)" at Rap Genius.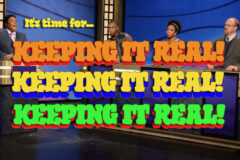 Illmatic XX track listing:
Disc 1 (Remastered original album):
1. "The Genesis"
2. "N.Y. State of Mind"
3. "Life's a Bitch"
4. "The World Is Yours"
5. "Halftime"
6. "Memory Lane (Sittin' in da Park)"
7. "One Love"
8. "One Time 4 Your Mind"
9. "Represent"
10. "It Ain't Hard to Tell"
Disc 2 (Demos, Remixes & Live Radio):
1. "I'm a Villain" (previously unreleased)
2. "The Stretch Armstrong and Bobbito Show on WKCR October 28, 1993" (previously unreleased freestyle)
3. "Halftime (Butcher Remix)"
4. "It Ain't Hard to Tell (Remix)" (promo single)
5. "One Love (LG Main Mix)"
6. "Life's a Bitch (Arsenal Mix)" (promo single)
7. "One Love (One L Main Mix)"
8. "The World Is Yours (Tip Mix)"
9. "It Ain't Hard to Tell (the Stink Mix)" (U.K. single)
10. "It Ain't Hard to Tell (the Laidback Remix)" (U.K. single)