Nearly 800 rabid Failure fans — an instant sellout when this reunion was announced back in November — packed L.A.'s El Rey Theatre last night to witness the homegrown space rockers' first show together in almost 16 years.
The night began just after 9 o'clock with an 18-minute montage of movies that inspired the cinema-obsessed trio: The crowd cheered through scenes from Andrei Tarkovsky's Solaris and Stanley Kubrick's 2001: A Space Odyssey, but the loudest response came when the video for "Stuck on You," Failure's biggest single, was spliced together with its inspiration, the opening credits from Lewis Gilbert's Bond flick The Spy Who Loved Me.
Enthusiastic shouts gave way to screams when the real-life band finally hit the stage at 9:30. Vocalist/guitarist Ken Andrews and bassist Greg Edwards dressed simply in all black, while drummer Kellii Scott wore a white button-down; each commanded his own onstage circular riser. Strands of Christmas lights, which alternated from white to red from song to song, lined the microphone stands, drums, and amps.
Playing a 16-song set culled from the band's second and third records, 1994's Magnified and 1996's Fantastic Planet, the trio started off fine, but really found their groove four songs in with Planet leadoff track "Saturday Saviour." With the highly animated Scott's rhythmic drumming and unique fills — joined by Andrews and Edwards trading off on bass and gorgeous, swirling guitars — the music was so dynamic, sweeping, warm, and expansive that it felt like the perfect combination of an arena show with an intimate setting.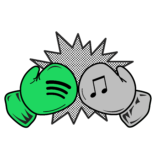 Ending the set with an all-engulfing version of "Heliotropic" before launching into equally powerful versions of "Stuck on You," "The Nurse Who Loved Me," and "Daylight," the trio showed that age has neither mellowed them out nor loosened their musical bond. Returning immediately for a three-song encore, Scott drummed shirtless while the band wrapped things up with a surprising but crowd-pleasing take on "Screen Man," from their underappreciated first record, 1992's Comfort.
Though it took three songs for Andrews to address the crowd — "Hey, what's going on Los Angeles? We're picking up where we left off in 1997" — by the end of the 90-minute set, he seemed to be genuinely overwhelmed by the crowd's love, thanking us on numerous occasions. "I'm feeling pretty good up here," he admitted. "I think — I think we've still got it." PAMELA CHELIN