As companies tussle over EDM marketshare, the rave acronym PLUR ("Peace, Love, Unity, Respect") may be taking on new meanings. Say, for instance, "Pre-emptive Litigation to Unseat Raves."
The fate of Michigan's Electric Forest festival is in limbo as concert behemoth AEG Live goes to court in the attempt to fend off the deep-pocketed EDM upstart SFX, reports Michigan's White Lake Beacon. (The article is available only to subscribers or for a $1.50 single-issue purchase, but it has also been posted on Reddit in full.) SFX denies any predatory intentions.
A court petition filed by AEG Live reveals a potential struggle to control the lease attached to Rothbury, Michigan's Double JJ Resort, the site of Electric Forest since 2011. Electric Forest is a co-production of Insomniac Events, the promoters behind Electric Daisy Carnival, and Madison House, a Boulder-based promoter that was bought out by AEG Live earlier this month.
In 2010, Madison House signed a 20-year lease to present events at the Double JJ Resort with Progressive Resorts LLC, which had acquired the property — also the site of an Arthur Hills-designated championship golf course — in a bankruptcy sale the year before. But the status of Madison House's lease on the property is unclear since a 2013 deal between Progressive and Antler Bar Amusements (ABA) LLC that splits ownership of the property itself from ownership of its collateral (including the festival lease).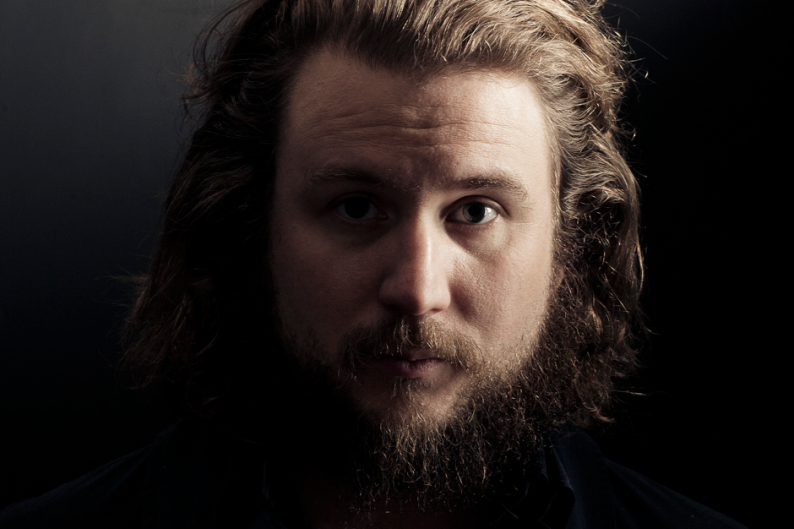 Under the new ownership deal, claims AEG Live, the lease might become non-valid. According to the Beacon, "The motion also claims that Progressive has suggested that it might seek to strip AEG of its rights under the lease by seeking to redeem selective portions of the resort assets, including the resort itself, but not redeem the festival lease, thereby severing the lease from the resort."
Yes, very finance, much lawsuit, so eyes-glazing-over. But one juicy detail jumps out: AEG Live's motion charges that Progressive has been in talks with SFX regarding the sale of the resort's collateral. According to AEG Live, SFX tried, and failed to acquire Madison House. SFX also reportedly tried to buy out Insomniac, but the EDC promoters spurned SFX to partner instead with Live Nation — for $50 million less than SFX had offered, according to the Wall Street Journal.
In other words, with its temporary injunction and restraining order, AEG Live is warding off what it sees as a retaliatory maneuver on SFX's part to gain control of the Double JJ and send Electric Forest into exile. And that's exactly how Insomniac sees it. Spokesperson Jennifer Forkish issued the following statement to SPIN "regarding the issue in Michigan," reprinted here in its entirety:
"What SFX is attempting to pull off is really very transparent — they are trying to take the property out from an established festival competitor in order to punish those that won't play by their rules. They aren't concerned about the 21,000 people who have already purchased tickets, rather they want to play petty politics. Our fans are smart people and we've already been inundated with messages of support for Electric Forest and statements of outrage directed at SFX. We feel confident that that court will side with us and that even if they were to prevail, the fans would reject any attempts by them to throw a festival at that site."
SFX denies that it is trying to make sawdust out of Electric Forest. A press representative told SPIN, "There is absolutely no truth to the rumor that SFX is doing anything to halt Electric Forest. In fact, we agreed to rescue the property owner and then another party began a legal proceeding, much to our surprise. Electric Forest is a great festival held on a great site. We regret the actions of others, but we assure all fans of Electronic Music that we only are interested in expanding the offerings available to EMC fans." (EMC, or "Electronic Music Culture," is SFX's preferred acronym for EDM.)
While the suit paints SFX as a predator, Robert F.X. Sillerman's company has had to fend off plenty of attacks itself recently. Last week, three industry insiders, including DJ Paulo Moreno and Deckstar president Lawrence Vavra, filed a lawsuit asserting that Sillerman cut them out of the loop (and the profits) after they helped SFX make key connections, and acquisitions, in the EDM world. (In response, SFX issued a terse, disdainful press release that read, in its entirety: "We will have no comment, other than to say we will vigorously defend this baseless lawsuit.")
And in late January, SFX issued a $200 million note offering, more than doubling its debt load through a private-financing deal designed to allow it to repay over $70 million in outstanding debt that is about to come due. As The Street pointed out, the new deal got Sillerman off the hook as a personal guarantor of SFX's debt — probably a smart move, given the rocky performance of the company since its initial public offering last fall. Its stock has been underwater ever since it went public at $13 per share; it closed yesterday at $7.87.
The next round in AEG's case against Progressive (and, by extension, SFX) will take place February 28, when the Oceana County judge returns to the motion. In the meantime, Electric Forest organizers maintain that the event, scheduled for the weekend of June 26, will go on as planned.