In the United States, electronic dance music is known for selling three things: tickets, drinks, and black-market goods. And with the gold rush of the past few years, the numbers on those sales have skyrocketed.
What EDM had never sold to America in big numbers — not even during the late-'90s electronica boom — are recordings. On the face of it, that's not so surprising: It was often a deliberately — even aggressively — faceless movement where compilations outsold artist albums, and any money spent on music by most hardcore dancers went to small record shops, phat-pants boutiques, or merchants at parties, none of which report their sales to SoundScan.
Surprisingly, in the last year, that has changed.
After a half-decade of dance-oriented pop hits — from Pitbull's "I Know You Want Me" to the Black Eyed Peas' "I Gotta Feeling" to Rihanna and Calvin Harris' "We Found Love" — sales of dance music qua dance music blew up last year. From Daft Punk's Grammy-winning Random Access Memories debuting at No. 1 on the Billboard Top 200 to Avicii's True coming in at No. 5; from Krewella's "Alive" selling a half-million downloads and Zedd, Martin Solveig, and Afrojack selling a million each; the EDM money gusher has finally spread from the live-entertainment and related industries to the record business. And all of them came from major labels that are now looking to consolidate their gains.
The last few months have been rife with major-label-backed EDM deals. (For this article's purposes, "EDM" means roughly what "new wave" did in 1980 — an umbrella denoting current music of a distinct lineage with a specific audience base, rather than a sound, per se.) Looking only at labels affiliated with the Universal Music Group, Astralwerks has signed Mat Zo, Porter Robinson, Duke Dumont, and Tensnake — not to mention Deadmau5's forthcoming double album. Tiësto, whose last major-label album was released in 2007, signed with Republic's Casablanca imprint, which also added 17-year-old Dutch hit-maker Martin Garrix to its roster. Island Def Jam signed Afrojack as well as Avicii. And Capitol signed Sam Smith (fresh from his Disclosure features) and producer DJ Fresh, formerly of drum n' bass giants Bad Company.
Compare that to the late 2000s, when David Guetta invited label executives to Electric Daisy Carnival to witness the phenomenon first-hand after they'd told him to check his expectations. "'This is America,'" he recalls being told. "'We don't really have a market for this kind of music.'" Guetta still sounds exasperated by the conversation. "How can you say there's no market when 100,000 people are listening to DJs? It was becoming a real phenomenon, but people just refused to see it: no media, no radio playing this music, no journalists speaking about it. Record companies acted like it didn't exist."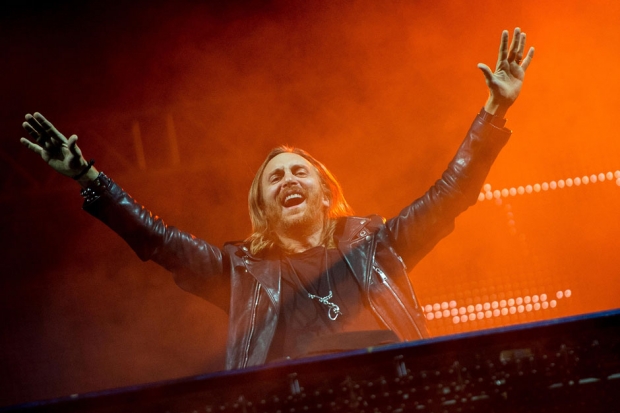 Once upon a time, a hot young musician with a genuine chart-topping hit sitting in a major-label office would not have told a journalist, "I want to do an album, but I think it's a little bit too early." Ten years ago, an album would have been the mandatory next item on the agenda, however fluky the hit or unsustainable the premise that the artist was ready for a full-length. But in 2013, Dutch teenage producer Martin Garrix, who topped the U.K. charts in November with the stomper "Animals," knows better: Why rush?
It's partly a measure of how differently major labels in the U.S. view the EDM buyers' landscape than they did during the late-'90s electronica boom. Dance music's occasional American pop crossovers have given it the appearance of a one-hit wonderland, though many who've prospered outside its sphere have sustained full careers within it. The deliberate anonymity of recording under multiple pseudonyms (Aphex Twin as AFX, Polygon Window, Caustic Window, Powerpill, and Richard D. James; Richie Hawtin as Plastikman, Cybersonik, F.U.S.E., Circuit Breaker, Robotman, etc.) was one of dance music's selling points in the '90s, anticipating a numbered-and-tagged digital future (not to mention, in the case of the drug-soaked parties, a way of obscuring law enforcement's trail). When Jason Cohen, in SPIN's 1993 new-music preview, joked that the year might be driven in part by "whatever techno act released a hot single in November and disappeared last week," he overlooked that the act probably came back around the following January with a different name and sound — a practice that goes all the way back to the dawn of the record industry, but not one that anybody but an insider would necessarily know.
Cohen was getting at the overriding guiding principle of the record biz in that era: that to become successful in America, you had to present a clear persona and stay on message, and that the core of doing so was via albums, with further embellishment via press and MTV. It isn't just the news cycle that's changed since then: Singles can be as much a profit driver now as albums — often more of one —in pop as well as dance music. So the majors' methodology has changed in turn.
"There's definitely been a shift to spreading your marketing dollars differently across a campaign, and having them be sometimes moment-focused," says Glenn Mendlinger, GM and senior vice president of Astralwerks. "We'll weave the name or tagline of the song into the marketing so that these bursts are more focused, [whereas] in the past it might have been just about an album campaign and the [album] title. It's still about that, but we're going to carve out the marketing plan differently."
It's not just a matter of keeping up with the times — it's chasing the dollars where they lay. "I've been here for 16 years," says Mendlinger. "The notion of single-based marketing I only remember starting in 2007, 2008." One artist in particular warranted that change. "We couldn't sell David Guetta albums, but we could sell David Guetta singles, so [it became], 'Let's stop trying to sell this thing called One Love and start selling this thing called "Sexy Bitch."'" That 2009 track has sold more than 3 million downloads; One Love only recently went gold (500,000 sales). Mendlinger points out that Guetta's last album, 2011's Nothing But the Beat, went gold last June, two years after its release — while its combined singles have sold 14 million downloads. "That, hopefully, is going to be the evolution," he says.
The majors are, of course, still bullish on albums: "That's still an important core component of how we do things," says Craig Kallman, chairman and CEO of Atlantic Records, whose dance imprint, Big Beat, was reactivated in 2010 after going dormant in the late '90s. "We're going to roll up our sleeves from an artist-development standpoint." Daft Punk, Avicii, and Zedd, among others, have demonstrated that EDM full-lengths sell. But they're hardly the whole story.
"You've seen how fast this market changes, right?" says Dutch EDM producer Chuckie (real name: Clyde Sergio Narain), who has worked with Lil Jon, T-Pain, and Marina and the Diamonds. "It doesn't even feel like [a big deal] if I put out an album now, because the kids are going to ask for a new one in about three months. The records have a shorter lifetime. They want new records every month. It makes more sense to feed them with singles or a small EP." This is part and parcel of DJ-music methodology, one the pop marketplace has adapted to. "It means that they're dancing to our tempo, our market, our scene," says Chuckie. "It makes the chance bigger for us to become successful on even the Billboard charts."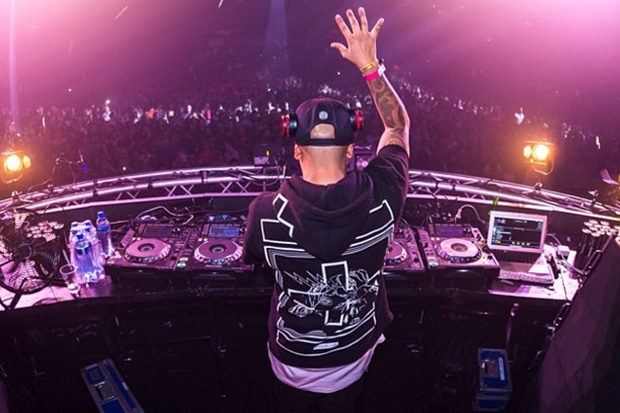 Chuckie's deal with Atlantic/Big Beat is a paradigmatic example of the new major-label EDM ecosystem. "They want me to do whatever I feel like as an artist," he says, and in practice he acts as a de facto in-house producer and A&R person, working with the company's roster (producing or remixing) to gain them toeholds in the dance market — with Neon Indian collaborations next up.
This is becoming commonplace: Steve Angello, late of Swedish House Mafia, has a similar set-up at Interscope; ditto Sebastian Ingrosso at Universal and Afrojack at Island Def Jam. "We're trying with Flux [Pavilion] right now to give us some stuff on the hip-hop side — Skrillex as well," says Kallman. "We just signed an artist, Alex Newell, who is on Glee. He's going to be coming from a really soulful house place. We're looking at everyone from Rudimental to new producers to be working on him. And Cash Cash is getting involved on the pop side for Atlantic."
"[The majors] are starting to understand that DJs and producers are some of the best A&R out there," says Billboard dance music editor Kerri Mason. "They're constantly finding new music, getting it sent to them, and testing it on dance floors, over and over again, because they tour constantly. [The labels] are starting to leverage them. They're signing deals wherein, when they have a boutique label like a Mad Decent with a 'Harlem Shake' and it wants to distribute it internationally and monetize it better on YouTube, it needs a large organization with boots on the ground who can do that. So they cut deals with majors — it can be a one-off deal for a single, for which they get some sort of advance, or it can be more of a relationship where they're constantly giving rights of refusal to a major on tracks they think might hit."
Similarly (and symbiotically), there's a gold-rush sensibility guiding the majors' dippings into EDM. "It's crazy," says Chuckie. "Major labels want a piece of this electronic-music pie. They're signing whoever's hot on Beatport right now — for example, [Polydor] signed Showtek's record 'Booyah!' for a shitload of money. This is how they signed Krewella."
Kallman credits Beatport with helping revitalize his interest in dance music, leading to his reactivation of Big Beat in 2010, just ahead of the EDM boom. "There were a lot of exciting, dynamic things going on," says Kallman. "I thought it was an important genre for us to be in."
What happened a year later surprised nearly everyone, including long-time dance-world watchers. Prior to 2010, the size of America's dance-music mainstream was minuscule — except in Los Angeles, where reliable '90s favorites like Paul Oakenfold were guaranteed sellouts, and where Insomniac's Electric Daisy Carnival increased its draw year upon year. But after 2011, the rest of the country caught up. The result is that today's dance-music mainstream isn't just larger than it was before, but magnitudes larger.
Just as importantly, the EDM audience is — yep — maturing, and so are its tastes. There's starting to be a pushback against some of EDM's more identikit tendencies, from Knife Party's mocking "EDM Death Machine" ("In the future, nobody will drop the bass / No one will do the Harlem Shake") to the viral joke-cum-moment of truth "Epic Mashleg." EDM may never become a full-on album-based music, but from Steve Aoki's cake-throwing to Deadmau5's endless twitter feuds, it's certainly an artist-based one.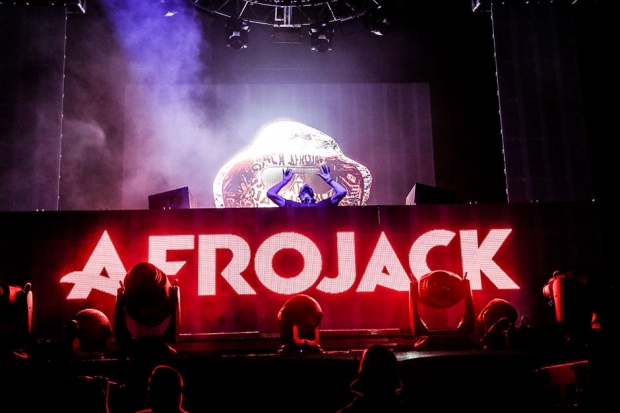 Some of the new maturity shows in the way a wing of the EDM audience has shifted away from banging electro-house and dubstep and toward subtler tech-house, a la Jamie Jones and Maya Jane Coles, whom no one thinks of as "EDM," though they draw well at the big festivals. But more of it is happening with what people do think of as EDM — even obviously anthemic new tracks like Helena's "Legend" or the Nicky Romero edit of R3hab & Lucky Date's "Rip It Up" glide more than they lurch, the giddy rushes built-up rather than slammed-out.
"A lot of the younger guys that we're working with, like Porter Robinson and Mat Zo, started getting into dance music before they were even allowed to get into clubs, so they became fans as listeners first," says Astralwerks A&R Jeremy Vuernick. "They're looking at this as people would normally look at indie rock or hip-hop or any genre where it's not just about party music, it's about listening music."
David Guetta knows it. Having aimed only to merge electronic dance music with R&B and hip-hop, he wound up accelerating pop's move toward EDM production. Now, he's looking to reinvent his sound. "The pressure is not to repeat myself," he says. "It's difficult. Even externally, everybody knows that if you make a new album that is the same as the previous one, it's not going to work.
"Personally, I feel like there's a need for something new," he continues. "I don't know if I'm going to manage to create it — maybe it has to be somebody else. A lot of the music sounds the same now. There's a new generation of kids that have learned how to make beats without really knowing about music so much, but they know how to produce. They started when they were 11 and now they're 17. The question is: Is the record going to stay in the history of music?"
Whether or not it does, the majors will likely be controlling much of the action until the wave recedes. "They only sign it if they see it would make good money back," says Chuckie. "But it's exactly where the market is. They know where they can sell the records."
Thanks: Charlie Amter, Lawrence Lui.