Flappy Bird had its wings clipped, but the game's legend flies on. The app's creator has been in the news constantly for his decision to discontinue the lucrative program, and those who already own the thing now have reason to celebrate: Flappy Bird OVO Edition. As the video above shows, you pilot Drake's disembodied head through a series of Mario pipes — every success is greeted by a "We made it!" Designed by Jake, and available via Cydia for jail-broken devices only.
Lest we forget Drake has been an app-friendly theme before.
In other avian-related Aubrey Graham news, Drizzy is defending his right to distribute owl necklaces to his friends. As TMZ reports, New york jeweler Michael Raphael sued Drake last year, claiming he designed a $50,000 diamond-studded platinum pendant for the musician based on the OVO logo, and that Drake turned around and made knockoff versions for people in his circle. The Nothing Was the Same MC has now asked the judge to dismiss the case.
His defense: The design is older than, ahem, Queen Nefertiti — an Ancient Egyptian hieroglyph representing the letter "M," as depicted by a flappy night-bird.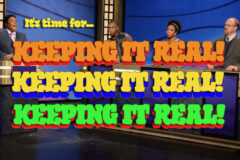 Last but hardly least, in an interview with Rolling Stone, Drake spoke for pretty much everyone when he called Macklemore's post-Grammys (Instagrammed) text message to Kendrick Lamar "wack as fuck." Here's the meat of his stance:
I was like, "You won. Why are you posting your text message? Just chill. Take your 'W,' and if you feel you didn't deserve it, go get better — make better music." It felt cheap. It didn't feel genuine. Why do that? Why feel guilt? You think those guys would pay homage to you if they won? […] This is how the world works: He made a brand of music that appealed to more people than me, Hov, Kanye, and Kendrick. Whether people wanna say it's racial, or whether it's just the fact that he tapped into something we can't tap into. That's just how the cards fall. Own your shit.