Courtney Barnett Signs With Mom + Pop, Preps Proper Debut Album
'The Double EP' also booked for official North American release in April
Courtney Barnett has become part of the Mom + Pop family. The 26-year-old Australian singer-songwriter has announced that she's inked a deal with the New York-based label, which will re-release her debut album this spring.
Barnett's first full-length, last year's The Double EP: A Sea of Split Peas, was actually a compilation featuring, yes, two EPs: 2012's I've Got a Friend Called Emily Ferris and 2013's How to Carve a Carrot Into a Rose. While the 12-track set caught attention here in the U.S. (earning Barnett a Best New Artist distinction here at SPIN), the record never received a physical release in the States. That'll change on April 15, when Mom + Pop issue The Double EP in North America in CD and vinyl formats, thanks to a licensing agreement with the London label Marathon Artists.
"I'm very hands on with my music," Barnett told Billboard, discussing the Mom + Pop signing. "I do all the artwork and everything myself — and the songs I write aren't necessarily the most commercial… It was important to me to work with a label that was OK with that and with keeping the creative channels open."
Barnett's contract with Mom + Pop also covers a proper debut album — meaning a fresh LP made up of all-new material — that will be released sometime later this year. The off-kilter tunesmith will be on the road for a bit in 2014, playing a string of U.S. tour dates in February, followed by a pair of appearances at this year's Coachella festival.
Below you'll find a stream of drowsy Double EP single "Anonymous Club" (an official music video is reportedly in the works), as well as cover art, tour dates, and track list.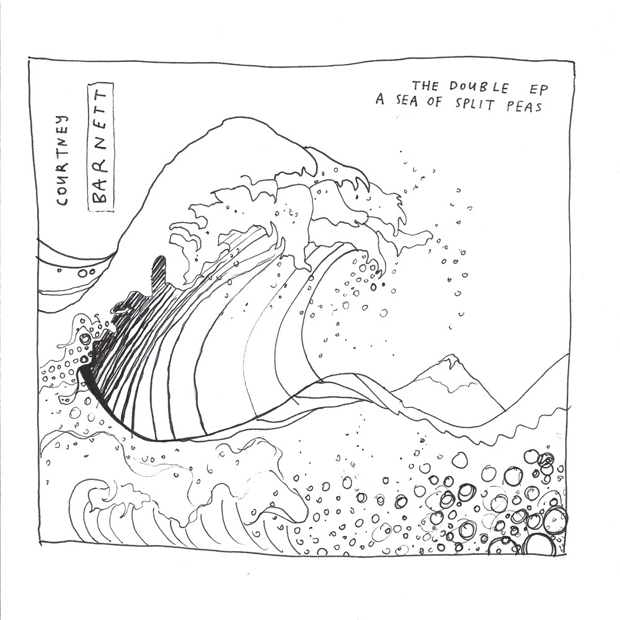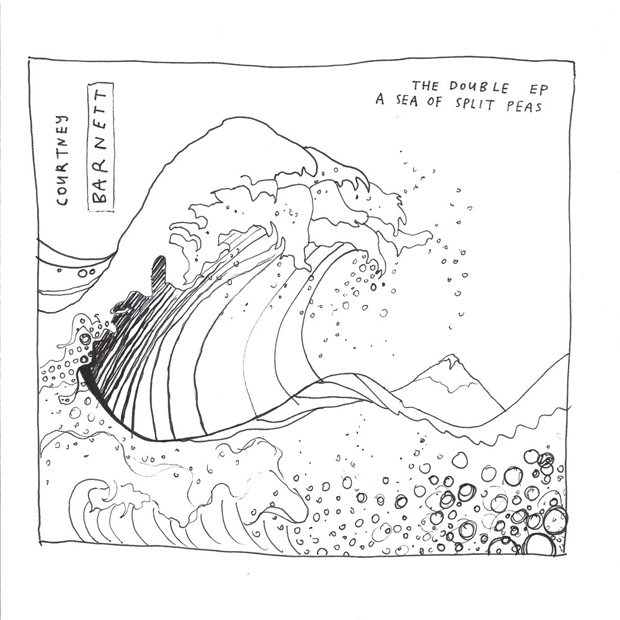 Courtney Barnett tour dates:
February 18 – Chicago, IL @ Empty Bottle
February 19 – Washington, D.C. @ DC9
February 20 – Philadelphia, PA @ Union Transfer
February 21 – New York, NY @ Mercury Lounge
February 22 – Brooklyn, NY @ The Knitting Factory
February 23 – Los Angeles, CA @ Bootleg Theater
February 24 – San Francisco, CA @ Rickshaw Stop
April 13 – Indio, CA @ Coachella Valley Music and Arts Festival
April 20 – Indio, CA @ Coachella Valley Music and Arts Festival
The Double EP: A Sea of Split Peas track list:
1. "Out Of The Woodwork"
2. "Don't Apply Compression Gently"
3. "Avant Gardener"
4. "History Eraser"
5. "David"
6. "Anonymous Club"
7. "Lance Jr."
8. "Are You Looking After Yourself"
9. "Scotty Says"
10. "Canned Tomatoes (Whole)"
11. "Porcelain"
12. "Ode to Odetta"