Stephen Malkmus has returned. After moving his family from Portland to Berlin in 2011, the 47-year-old indie-rock royal has re-relocated to America's Pacific Northwest. "We were in Berlin for two years and kind of fully into that, but then got cold feet and came back here," the singer-guitarist says over the phone from his new old home. "If you're a European and kind of a freak or outsider, it's a really good place to go."
For the husband and father of two who, nearly 25 years ago, founded iconic slacker crew Pavement and currently leads long-running prog-pop band the Jicks, living in a big city where most people speak a foreign language held a certain appeal: anonymity. "You can almost cease to exist," he wrote recently. "Which is of course a liberating fantasy."
But rather than vanish completely, Malkmus has resurfaced with a new album, the (as usual) curiously titled Wig Out at Jagbags, out January 7 via Matador. Recorded in rural Belgium in a studio with a "farmhouse vibe," the follow-up to 2011's Mirror Traffic marks his sixth full-length with the Jicks, a fluid outfit now rounded out by guitarist Mike Clark, bassist Joanna Bolme, and drummer Jake Morris; production was handled by Remko Schouten, a sound engineer who has worked on Malkmus' live show for years, dating back to Pavement. Together, they've crafted a 12-track collection of (as usual) glinting melodies, flashy guitars, sleepy horns, and winking wordplay.
Malkmus spoke with SPIN recently about his time overseas, the new album, and, of course, its title. ("Jagbag" is a Chicago term, apparently.)
How does it feel to be back in Portland?
Initially it was weird. It didn't feel so good. There's a certain form of culture shock from just hearing English-speaking voices, where you can understand what people are saying. You get used to the quietness of Germany — people there are very reserved and low-talkers and less concerned with false pleasantries. The "How you doing?" kind of stuff, they don't really do that there. You're even allowed to look unhappy on the street. People don't think it's a bad thing if you just have a neutral to neutral-minus look on your face. It doesn't mean that you're depressed or anything — you're just being kind of realistic.
How did living in Berlin influence the new record?
In more general terms, just going somewhere else, moving, and getting out of a little bit of a rut has got to be good for you. And it's something to talk about in an interview, so that's good.
But most of the tunes were written with the Jicks and rehearsed on the road and started before we even went to Berlin. It was fun to be somewhere else and wander around in a big city. Art, music, galleries, and history get you thinking about what it's like versus America, which is subtly different. We didn't go to Papua New Guinea, but there were differences in the people's worldview and the way it works on a basic level.
Berlin's like New York, too. It's a little shabbier. Some parts of Kreuzberg, they really remind you of the East Village as it was in the '80s and '90s, in that it's just a little bit rundown and there's bodegas and cheap food.
I've read that you wanted to dabble with electronic music while you were there.
Yeah, it can be really seductive. A clued-in person took me to some places, and you feel like, "Oh, this is the good party that's happening in Berlin. It's happening at this place, not at the indie-rock club playing Blur songs." It's pretty party-based and nightlife-based. I don't live for the night like I did a little bit when I was younger. I'm not in that lifestyle mode — I'm more of a chin-stroker when I listen to music. I like party music, too, when the time's right, and it's stuff that brings me up or that we can communally get behind in an almost animal way, like boogie-rock. But it's not my nature. I'm not thinking about the weekend, what party I'm going to go to, unfortunately. Or fortunately.
Did those ideas for electronic music go anywhere?
I've done it before, but, unfortunately, I never had a guide, so instead of it being cheerfully amateurish, it ends up sounding like '90s Beastie Boys-backed, Dr. Octagon-tribute loop music. So far I haven't broken through or spent the time to follow it beyond some drunken epiphany that I forgot the next day.
How did you end up working with Remko Schouten on the new album?
Whenever we did a European tour, he's been doing my live sounds. He's got a family and he's working in a studio more, and for a few years, he was less available because of his children's age and his relationship. But then he freed up some time. He'd said to me a few times, before the last record, even the one before that, "I've got this studio," and he built up his chops a little more, and I heard some stuff that he's done and I was like, "Okay, he's ready."
There's sometimes trepidation about using a live sound engineer, even though a lot of people start in live sound, because they are different environments, the live world and the recorded world. Things just go a different way, so we often want engineers who work just in their studio. When I thought about it more, I was being a little bit precious and realized that if we were good, he would be able to do the simple things that it would take. We don't need a totally reinterpreted production sound — just a little bit of a depth of field created, and a good sound and a good vibe, and it's going to probably be all right, if we do our job.
How did it feel working with him and carrying over some continuity from Pavement?
We're just all friends in this band, and it's fun. It's not a chore to hang out. And with studio time, I miss my family, and there's work to do, but overall it's a really special, fun thing. We get to record and hang out in the studio for a week. That's why we do it — for that time. And the history of it just brings it back again that you're doing it for some reason other than your own ego. You're doing something together and all of that hippie shit.
I'd imagine that enjoying yourself would be really conducive to doing good work.
If everyone feels a part of it, like they're contributing, it's important. There's stuff you have to go over with Remko, if something goes wrong or you don't like the sound of something, but there's already a lot of things that are taken for granted, that you don't have to waste time on, because you know each other already, and he knows what we do.
You mentioned earlier that the songs on Wig Out at Jagbags go back a few years. How far back do they date?
I started doing it around the time of the Pavement reunion, and there was some time off before we toured the last Jicks' album, Mirror Traffic. That was already recorded before Pavement reunited, and then it was just a matter of mixing it and singing a little bit, so I put that off for about eight months. And in that interim I was already starting to lay down some demos. A few songs have come up since Berlin, but it was a few years of backlogged stuff. And then we got a new drummer, Jake Morris, and that also changed stuff.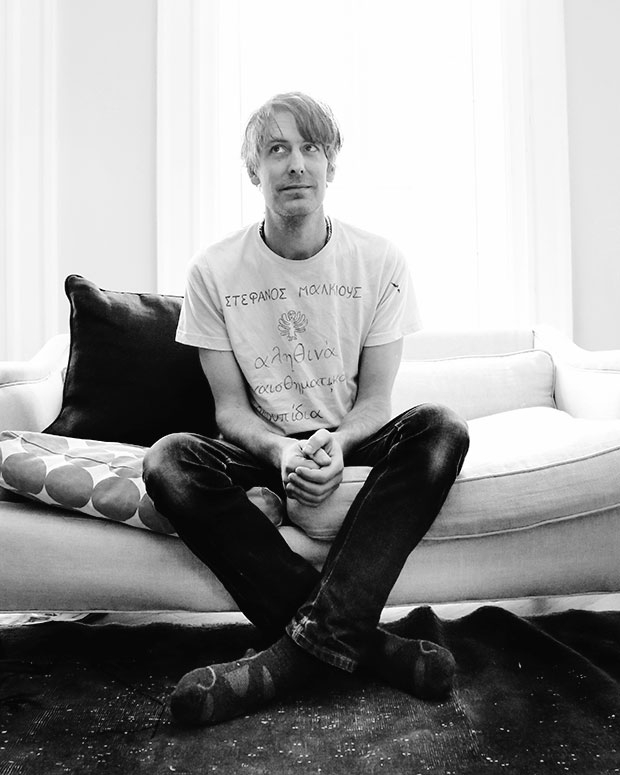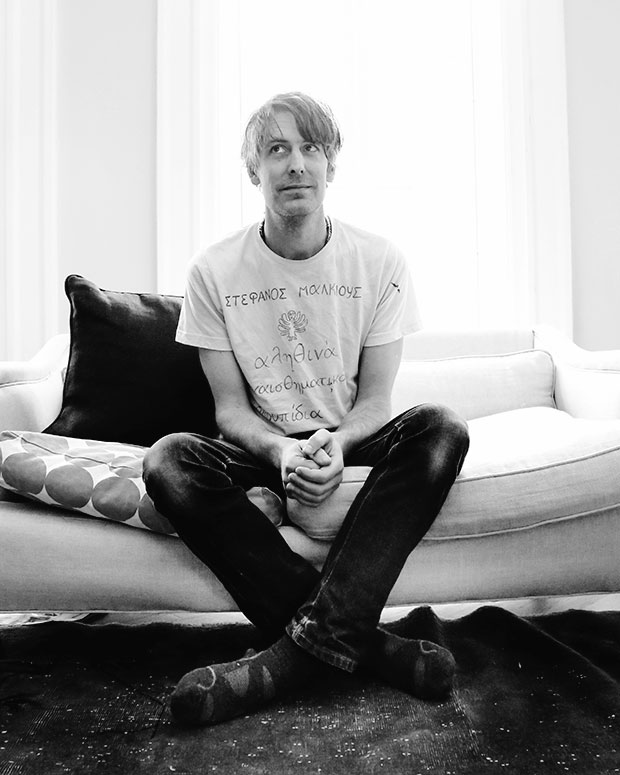 Janet Weiss parted ways with the Jicks a few years back because she wanted to focus on Wild Flag, but now she's said that Wild Flag has "kinda run its course." Have you thought about asking her to rejoin the Jicks?
No, it was a perfect time for her to go her own way. And there was some… there's no controversy or anything, but it was a good time for us to part ways amicably, I think. Just because she was doing other stuff, and we were in the band longer than her. The three of us were Jicks, and she was a Jick, but she was a newer Jick. She was sort of an experiment, and a good one, a fun one. Joanna Bolme, who plays bass, was also in Quasi at that time, so it was just too much. It was becoming a little small. It was good for me and for the Jicks to get a new edge in there.
Drummers are, if you have to rank things, the most important after the songwriter in terms of how the band sounds. And not only how they sound, but also the solidity of the band, its potential for longevity. It's tricky, because you have a groove in your head and you want it, but you can't tell them how to do it, so you just want it to work naturally. With electronic music, you can be your own drummer — that's probably one reason it's really flourishing.
Speaking of the longevity, does it feel odd now that the Jicks have put out more albums than Pavement?
I didn't think I was going to stop, because I was just confident in my ability to come up with relevant, good tunes. All of these time questions are always crazy, however you put it, whether it's a band or anything you do. You look at your kids and you're just like, "Where did the time go?" If it's a question of how much time it's been, yeah, that is kind of weird, no matter what, but not really in relation to how long Pavement existed. Pavement went a pretty long time and burned brightly, and it was time for that to end. I started the Jicks with my name as the first thing because I didn't even know if they would stick with me or we would even like each other after one album, so that's weird, because I could've foreseen that ending real fast, before it started. But a lot of us, in Pavement too, are from a stable family environment, so maybe that explains why it's lasted so long.
Seeing your kids grow up must be the most surreal measure of time, more so than counting the number of albums you've released.
Yeah, and the changes are more drastic. The band, I can see that just inching along. We're not, like, David Bowie doing some new thing every four years. The kids are just little, tiny nuggets, and then they're listening to Macklemore and dropping f-bombs, so that's different. But if you live an unconsidered life like I tend to sometimes, you're just in the fishbowl and you don't notice what's happening. You see some gray hairs popping up and you're like, "Wait a minute, where did the last five years go?"
Do you remember the first time you heard one of your kids drop an f-bomb?
[Laughs.] Yeah, they say it really funny. They're only eight, so, I have a rule. Usually the only time I say it is in the car, so I just say, "Someday you'll understand, young person, that in the car, things happen and you need to let it out."
Do they limit their cursing to the car also?
No. I would let them get away with it, I suppose, if they were clever enough to use that defense.
You must be sick of this question by now, but where does the title Wig Out at Jagbags come from?
I'm not sick of it yet. The term "Jagbags" just cracked me up when a friend of mine was calling somebody that in this fantasy-basketball-league board we have. And there's a Wig Out at Denko's, it's an album by this band Dag Nasty — now that's a band name. It's a little emo, but the title's jokey. I always thought it was a funny title, so I fused those together.
You've got a long list of tour dates ahead of you. Are there any new songs you're especially excited to play live?
There's one called "J Smoov" that came out really cool on the record, but it's going to be really hard to play. It's acoustic, and we're not planning on bringing acoustic guitars on the tour. It's quiet — it's hard to do quiet on the stage. It's got strings and horns — we don't have that. But I'm proud of that song and how we pulled that off.
More of the rockier ones — "Rumble at the Rainbo" and "Scattegories" — those are easy and they'll be really good to play live. Just one, two, three, four, boom, and you get lost in the show. I'm excited to get back out there. There's always something in me that wants to be part of it. The shows are one thing, and then there are festival shows where you get to see other bands or new bands, and it's kind of like working, obviously. But it's good to work sometimes, if you're kicking up your heels.