SPIN is in Park City, Utah, traversing snow and cutting queues to bring you reviews of the next big films (and flops) as they make their Sundance Film Festival 2014 debut.
What does a marriage look like after several centuries — perhaps even a few millenia? That's the meditative focus of writer/director Jim Jarmusch's gorgeous and intimately observed vampire romance Only Lovers Left Alive, which screened at Sundance Film Festival Friday (January 17) after a rapturous lap around the late-2013 festival circuit.
Starring Tilda Swinton and Tom Hiddleston as the immortally cool beloveds, and outfitted with a momentous prog score by Jozef van Wizzem and Jarmusch's avant-noise droners Sqürl, the film presents a transcendantly grand love affair evolved far beyond the quotidian squabbles of man. Without laundry or bills or questions of who will walk the dog to worry about, Jarmusch's lovers languish in passion and ecstasy, creating a 123-minute portrait of true knowing, true connectedness.
Hiddleston is Adam, a "suicidally romantic" virtuoso driven to depression by his lifetimes' worth of watching humanity destroy itself. His observations about people (he calls us "zombies") are wry, hilarious, and often prophetic; in the film's final scene, he aloofly asks if man is still at war over oil or if we've moved on to fighting about water. Swinton plays Eve, Adam's wife and foil. Whereas Adam broods from behind ragged, side-swept black hair, Eve is lithe and pale, as if in all her years she's collected a fine dust. Still, she possesses a wide-eyed wonderment for the world. Catlike Swinton is quietly and wonderfully ebullient. Though they at times inhabit opposite continents — pessimist Adam is settled in decaying Detroit, that tomb of failed ingenuity, while optimist Eve stalks the exotic streets of Tangiers — together they navigate existence at a measured pace, two worldly snobs drolly contemplating art, philosophy, and the advanced sciences.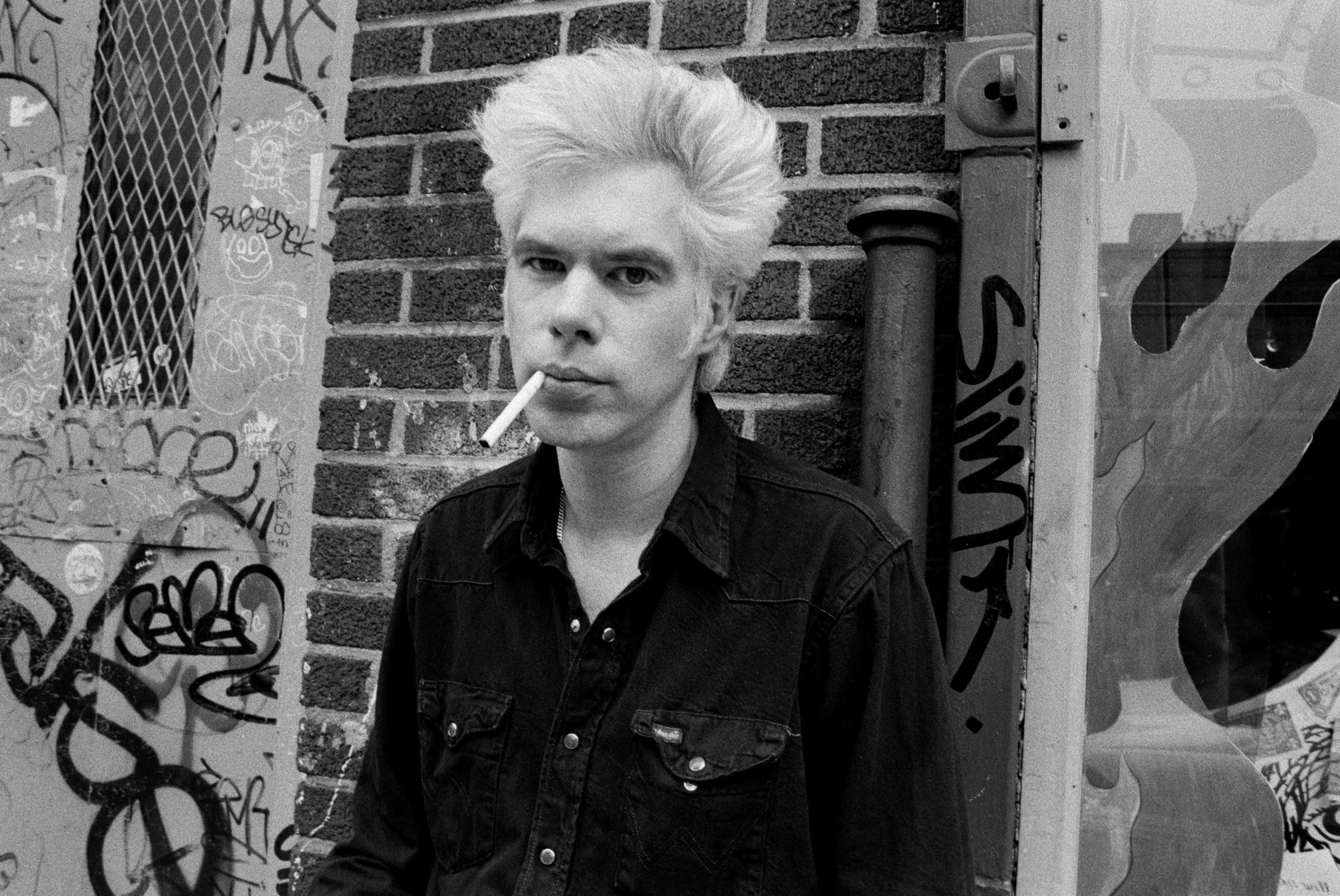 This impenatrable communion is temporarily disrupted when Ava, Eve's enfant terrible of a sister (played by a mercurial Mia Wasikowska), arrives unannounced in Detroit, bringing with her the selfish energy of a teenager. And as far as a narrative, that's all Jarmusch wrote. John Hurt briefly appears as Marlow, the family's gentle "father"; Anton Yelchin plays Adam's eager and adorably oblivious (and human) assistant, Ian; the comically suspicous Jeffrey Wright shows up as a scientist and unwitting blood supplier. But these minor turns are as much set dressing as Adam's arduously curated home recording studio.
For its impeccable styling, dry and cutting criticisms of this human mess of a species, and tonally perfect soundtrack and score, Only Lovers Left Alive may go on to be Jarmusch's most unaminously loved film (sorry, Bill Murray fans). At last, here are vampires restored to their mythic glory. No glittery teen angst, hypersexualized mortal-on-immortal shenanigans, or clichéd seduce-and-suck sequences. Just the coolest motherfuckers in this place.
//www.youtube.com/embed/VYcblBXLPR8