Within the first 75 seconds of the premiere episode of Joseph Gordon-Levitt's new show, HITRECORD ON TV (which premieres with two back-to-back episodes January 18 on Pivot), we've learned that he's the creator, producer, and director. We've also seen that he's hosting and shooting footage; later, we'll hear him sing and play the piano. The song? One he helped write, of course.
Despite appearances, this project isn't really about Gordon-Levitt, his work, or his seemingly bottomless well of talent. Instead, the half-hour variety show — made up of short films, animation, musical performances, interviews, and multimedia jokes — is about what can happen when creative people (and complete strangers) across the globe put their (digital) heads together.
"We like to call ourselves an open collaborative production company, where hundreds of thousands of artists around the world form a community around the art we make together," says series co-creator Jared Geller. The 300,000-member crew he's talking about coalesces at hitRECord.org, a website Gordon-Levitt started in 2005 as a place to compile the projects he started between acting gigs. He wrote journal entries, posted songs that inspired him, and slowly built a following, which really took off when he added a message board to the site.
"I think one of the first collaborations was a word-association game," Geller recalls. (He's also the site's executive producer.) "All of the sudden, there were thousands of contributions to this thing. Joe and I thought, 'What a cool way to make art — to be inclusive, to open it up to people all over the world, to any concentration. What if we made a production company based on this idea?'"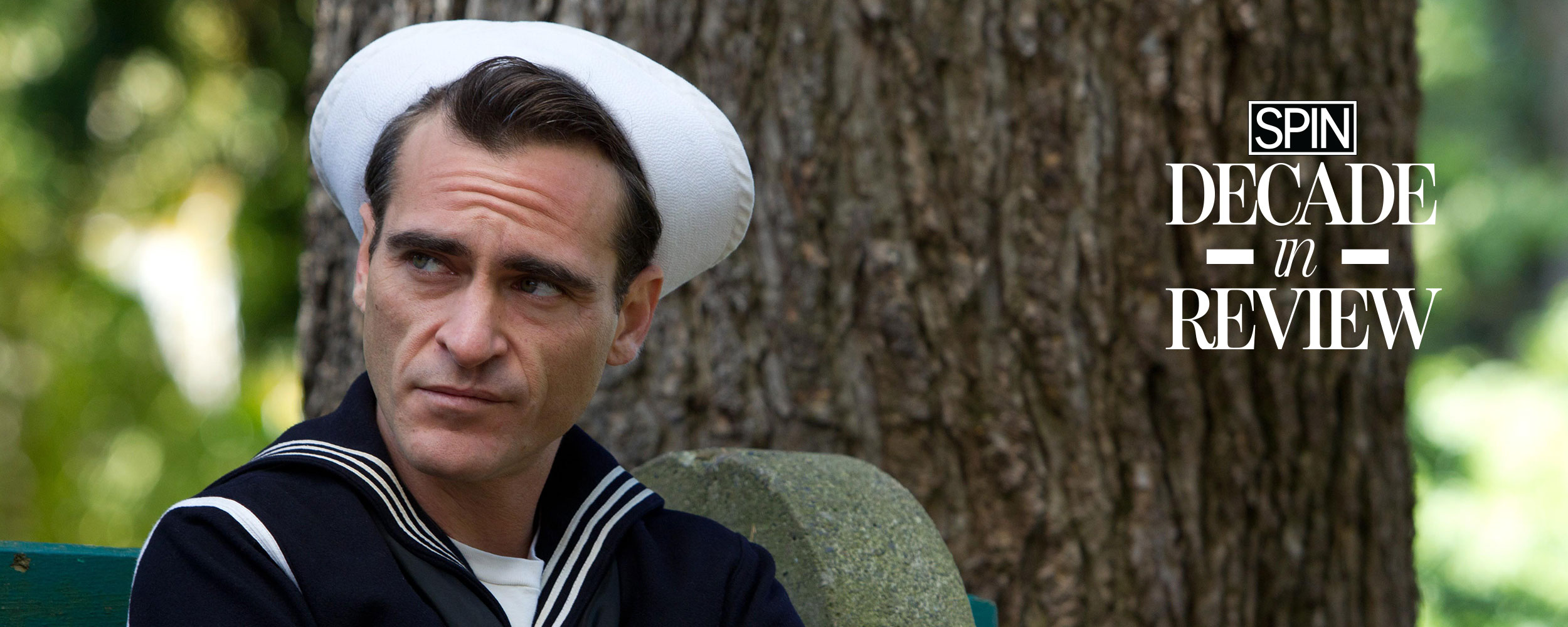 Accordingly, the duo re-launched hitRECord.org in 2010 as a platform for users to contribute stories, music, animation, photographs, and any other original works. Once a piece is submitted, other users can evaluate it — or better yet, add to it. This collaborative process, in which people are encouraged to hit "record" (long "e"), produces what the community calls "hit records" (short "e").
Those records are the basis of all eight episodes of HITRECORD ON TV, each of which revolves around a theme. The first is "The Number One." After the episode opens the same way all Gordon-Levitt's contributions to HitRECord do — with him asking the camera, "Are we recording?" — a countdown begins. Dozens of illustrations flash across the screen, and videos clips of contributors counting down from 10 to zero scream by in rapid succession. They're old, they're young, they're kids you used to see at college parties, and they're all HitRECord users who made these videos because Gordon-Levitt asked them to. Their prize is a few seconds (or in some cases, nanoseconds) of their faces on TV, and a check cut from the $50,000 per episode paid out to contributors.
//www.youtube-nocookie.com/embed/Fl_wdODKGtM
Gordon-Levitt's requests were big-picture at first ("This is a request for the title of our television show"), but they got narrower from there ("We need two shots of cousins"). Each time he makes a request, the submissions flood in. From there, a team of human curators — along with social-media features like recommending and commenting — cull the herd. Though the decisions on which pieces make the cut ultimately lies with the director, who, again, of course, is Gordon-Levitt himself. "He's involved in everything," says Geller.
And everything's been leading to this. "When we sat down in 2009 and thought about the kind of projects we wanted to tackle, 'TV show' was definitely one of the most ambitious," Geller continues. "There was also a book series, and going on tour, and playing festivals, and having a record store." All of those other things are done: The HarperCollins imprint IT Books has published three volumes of The Tiny Book of Tiny Stories, which collects dozens of illustrations and super-short stories from HitRECord into a pocket-sized hardcover; Gordon-Levitt has taken HitRECord on tour throughout North America; shorts produced on the site have screened at Sundance; and the site hosts a store that sells books, albums, shirts, and posters.
Consequently, when it came time to produce HITRECORD ON TV for Pivot, the duo felt practiced. The challenge came in translating those short films, musical pieces, and spirited live shows into 22 minutes of TV, but Geller says their lack of experience on the small screen was more freeing than frightening: "You can do things the way you think they should be done." One novel approach was using only five "official" cameras to shoot the live element of the first episode, and then encouraging the live audience to take videos of their own and upload it to the site, so when it came time to cut the episode together, the editors had more angles of Gordon-Levitt jumping around onstage and introducing clips than they knew what to do with. "Because there are hundreds of cameras in the audience, it really make it feel like you're there," Geller says.
Before there could be live shows or completed films or recorded songs, though, there had to be themes. In the past, HitRECord has curated work around such topics as "The Road," "Work," and "Loops." So when Gordon-Levitt asked users to "think about ideas for themes that could inspire a bunch of great stuff," they came up with thousands of ideas. "We chose like 16 or 18 just to start," Geller says. "We started collaborations and asked the community questions to see what kind of art would be contributed to certain themes. Joe and I pared that down to the eight we have: Number One, Fantasy, Trash, Space, The Other Side, Games, Money, and Patterns."
With the themes decided and the ideas flowing in, the task turned to creating finished products. Consider the short film First Stars I See Tonight, which is the first piece shown in the show's first episode. It began as a story by a user named Roswell Gray about being a 16-year-old with vision problems and seeing stars for the first time. Next came the voiceover submissions: Gordon-Levitt chose one from a Scottish user called KatSmash. Then he needed an actress, so he used his pull in Hollywood to land Elle Fanning. But he also needed illustrations, animation, music, more actors, and someone to pull it all together. The site did the rest, and the result is a visually arresting short film with a subtle score and an uplifting message. It's fully realized and totally cohesive, and you'd never guess that 1,440 people contributed to it.