One of the biggest songs in clubland right now is Fatboy Slim and Riva Starr's "Eat Sleep Rave Repeat," which has spent the past 10 weeks in the U.K. dance chart (it's currently sitting at No. 13) and recently went to No. 1 on Beatport's Top 100 (as remixed by Dimitri Vegas, Like Mike, and Ummet Ozcan). In a season full of paeans to letting loose — DJ Snake and Lil Jon's "Turn Down for What," Martin Garrix's "Animals," Lucky Date and R3hab's "Rip It Up," and Showtek's matter-of-fact "We Like to Party" — none cuts to the chase quite like Slim and Starr's four-word mantra.
But if Heineken has its way, ravers will begin paying special attention to the first two factors in that equation, and do a little less of the last. The beer maker has launched a new campaign called "Dance More, Drink Slow," which a press release explains, "focuses on making moderate drinking an aspirational behaviour when enjoying a night out, highlighting the importance of staying in control." To reinforce the message, Heineken has tapped the Dutch DJ Armin van Buuren, long a vocal proponent of moderation. ("I've never used drugs in my life," he told Fusion TV last year, reiterating a point he has stressed throughout his career.) The video for his new single, "Save My Night," doubles as a PSA to drink responsibly; it accompanies an even more explicit Heineken video called "The Experiment," which purports to prove that revelers can have more fun while drinking less by comparing two nights in a single club. On the first, an unidentified DJ plays to a visibly low-energy crowd; on the second night, in which faster beats prevail, a jumping room eventually discovers that van Buuren is behind the decks, and the crowd goes wild. A big, red LED counter behind the bar tallies the number of drinks sold: 1,078 on the first night, and just 632 on the second. Corny? Sure, a little. (Also, I'm not sure it's quite ready for publication in a behavioral sciences journal; where's the double-blind study?) Still, it's hard to deny that the message is worthwhile, considering binge-drinking statistics in both the United States and the U.K. "I think the experiment worked, for sure," says van Buuren in the closing voice-over. "Because I think if the music is good, people hit the dance floor. And the more they dance, the slower they drink."
Of course, Heineken being Heineken, it has a vested interest in clubbers drinking something, and preferably from a green bottle. Selling alcohol to dance-music fans is big business, and it's getting bigger. In late December, the New York Times reported that Robert F.X. Sillerman's SFX — a rapidly growing entertainment conglomerate whose portfolio includes the event promoters ID&T (the Tomorrowland, Sensation, Mysteryland, and Q-Dance festivals), Life in Color, Rock in Rio, iMotion (Nature One, Mayday Festival), Made Event (Electric Zoo), Totem (Stereosonic), and Miami Marketing Group (nightclubs LIV and Story), as well as the digital music retailer Beatport, among other properties — had signed a deal with Anheuser-Busch InBev, the makers of Budweiser, Corona, Stella Artois, and Beck's. According to the Times, the deal may be worth as much as $25 million this year and $35 million in 2015.
While SFX's Anheuser-Busch InBev deal represents a significant development in the maturation of the electronic-music-culture marketplace — as the Times points out, the beverage company is already a sponsor of the Super Bowl, Major League Baseball games, and Jay Z's Budweiser Made in America Festival — it's not so much a sea change as a rising of the tide. Overseas, electronic- and alternative-music events have long banked on liquor sponsors, from Spain's FIB Benicàssim festival (which, for 10 years, was officially known as FIB Heineken) to Barcelona's Sónar, whose principal sponsor is Estrella Damm beer, and Primavera Sound, sponsored by Heineken. Stateside, Heineken is a longtime sponsor of Miami's Ultra Music Festival, and the company also sponsored the Heineken Dome stage at Las Vegas' Electric Daisy Carnival in 2011, while Molson Coors sponsored this year's ill-fated Electric Zoo in New York. And beer and liquor companies are increasingly attempting to reach EDM fans via deals with individual artists: Heineken and Audrey Napoleon, Carlsberg and Axwell, and Absolut and Swedish House Mafia, whose song "Greyhound" doubled as an advertisement for the vodka brand. The deals aren't limited to mainstream EDM, either: Even Axel Boman's Studio Barnhus label participated in a Swedish campaign for Carlsberg.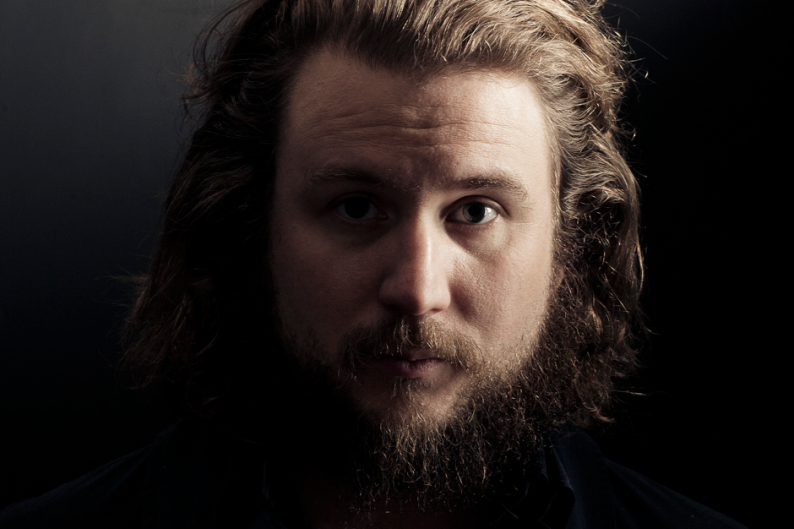 The most interesting point about the SFX/Anheuser-Busch InBev deal, in fact, might be that the news went largely unnoticed, particularly compared to this week's heavily-reported deal between SFX and Clear Channel to bring a Beatport top 20 countdown to radio stations around the country. The sums involved in the Anheuser-Busch InBev deal are just a drop in the bucket compared to the $1.24 billion that the IEG Sponsorship Report estimates was spent on music-events sponsorships in 2012, but they're the kind of numbers that you'd think SFX would be crowing about, especially given the rocky performance of the company's stock since its IPO in October. (After opening at $13 a share, the company's stock price slid downwards to a low of $7.80, although it has recently rebounded, following a string of acquisitions; it closed yesterday at $11.07.) The fact that they "quietly announced" the news during the holidays, as Billboard noted, may indicate that SFX doesn't want to overplay its growing ties to the alcoholic-beverage industry, given that a sizable proportion of its consumer base remains under 21. According to a soon-to-be-published study conducted by a team of industry veterans, American EDM fans are predominantly 18-34, with a median age of 27.
But the Anheuser-Busch InBev deal also suggests that corporate sponsors are increasingly willing to bet on a youth-culture segment that has, fairly or not, been dogged by associations with recreational drug use and plagued by high-profile, substance-related emergencies, from the deaths at Electric Zoo to an all-ages concert on Long Island where alcohol poisoning was the primary cause of its premature shutdown. As recently as September, 2013, the New York Times reported that "a recent string of drug-related deaths has highlighted the risks not only to fans, but to the businesses looking to profit from the craze." But judging by SFX's recent deals, corporate sponsors are increasingly willing to accept those risks, given the gargantuan sums of money on the table. And that could be a good thing: In a best-case scenario, increased corporate investment leads to a too-big-to-fail scenario for SFX and other large-scale entertainment companies. Think of it like this: The more money gets pumped into their events, the greater the financial risks associated with an Electric Zoo-style shutdown, which means that SFX will have to do everything in its power to pursue harm-reduction policies related to drugs and, yes, also alcohol.
All of which brings us back to Heineken and its sobriety spokesman, Armin van Buuren. If anyone can convince ravers to moderate, it's van Buuren. Just consider a 2005 thread on the A State of Trance forums, in which trance fans discussed whether or not to take drugs at one of his shows. "I was wondering what Armin's view on drugs like extasy being used at his concerts," wrote the initial poster, named Kevin. "I did it with Oakenfold, PVD, and Ferry, and they were all ok with the fact I had a paci in my mouth. But I wont and dont need too if Armin is not cool with it or if it will offend him as an artist." Setting aside for a moment how Kevin knew that Paul Oakenfold, Paul van Dyk, and Ferry Corsten were even aware of the pacifier in his mouth and the MDMA in his system, much less "cool with it," his concern is kind of charming. Ravers deliberating whether or not to roll, because they don't want to offend the artist? Compared to the chemical wreckage that abounds at some of today's EDM events, it's enough to make you nostalgic for the warmer, fuzzier dance-music scene of decades ago. But perhaps that kind of PLUR is coming back — only this time, sponsored by Budwesier and Heineken.
(Full disclosure: Philip Sherburne previously worked for Beatport and has written copy for an Absolut editorial campaign.)