Conor Oberst's publicist has responded to an anonymous Internet commenter's allegations that the Bright Eyes leader committed rape 10 years ago. Last month, XOJane published an article written by a woman who'd suffered through an abusive relationship with a famous musician. Beneath the story, a reader wrote: "I was raped by a 'rock star' myself. I was 16 years old, he was in his 20s … This guy is the poster boy for what was known as 'emo.'"
In a later comment — all are collected in a Tumblr post that's gone viral — she outed Oberst, explained that his older brother was her English teacher and that he introduced the two in honor of her 16th birthday. She "had been his biggest fan for several years," and she said that's also why no one believed her at the time, including her own mother. In the follow-up post, she said her current husband encouraged her to go public with the information.
The response from Oberst's camp:
Usually we wouldn't feel the urge to comment on spurious blog chatter but the recent allegations made about Conor Oberst by an anonymous commenter on the xoJane website are flagrant enough to demand our response. This individual's accusations are absolutely, unequivocally false. Unfortunately, the internet allows for groundless statements like this to travel the world before the truth has any time to surface. This is a particularly serious and sickening allegation and there is no truth to it. Conor has nothing but abhorrence for the perpetrators of such crimes of sexual violence. The behavior attributed to him by this individual is in direct opposition to his principles. Conor is consulting with a libel attorney regarding this matter.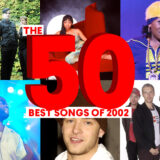 As AbsolutePunk and Steregum have noted, stories like these — involving an anonymous accusation, and such a horrific act — are met with much hand-wringing from the news sources that cover them. We tend to ignore them unless they become a legal matter, but the response from Oberst's rep lends balance to bigger picture. If the case does go to court, we'll update as the story develops.