It's hard to believe that the garage-punk rogues in Black Lips have been forging shit-kicking, ramshackle tunes for this long. They're rightfully famous for their outrageous live shows, where the theatrics range from moshing to making out with each other onstage, and even today, a decade after they first started, Atlanta's finest guitar-wielding gang continues to challenge and provoke their audiences from Kansas City to Kuala Lumpur. Contrary to popular belief, though, trouble isn't the only thing they're after, or that's after them.
"I think we're misunderstood a lot," admits the band's bassist, Jared Swilley. "People say, 'Oh, they must do tons of acid all day.' It's not like that. It's stuff we've experienced in the past. We write about what we know — we write sad songs. Except we give them a poppy beat."
The band's forthcoming Underneath the Rainbow (out March 18 on Vice) is a sharp turn away from 2011's Mark Ronson-polished Arabia Mountain. Their seventh studio record, produced by fellow blues enthusiast Patrick Carney (he of the Black Keys), sees them at a reflective point in their career. Maybe even growing up. But to reach their current high, the band had to start low.
"We had a really rough year," says Swilley. "I had four friends die this year… But I'm starting to see clearly now."
While heartache influenced the recording process, Swilley is unflinchingly optimistic about what's ahead. He doesn't hesitate to say that this is the best album Black Lips have recorded, though he admits that some of the songs have been difficult to perform live due to the bad memories they conjure.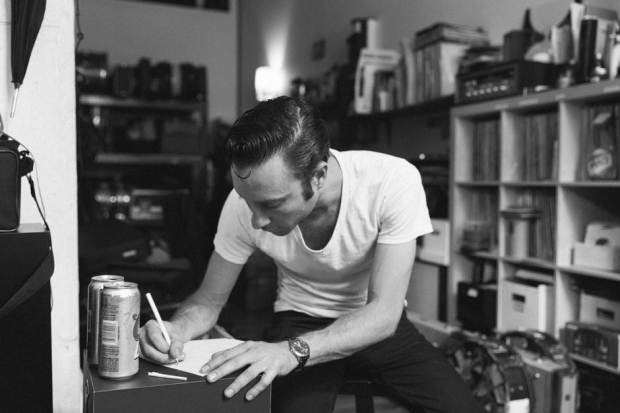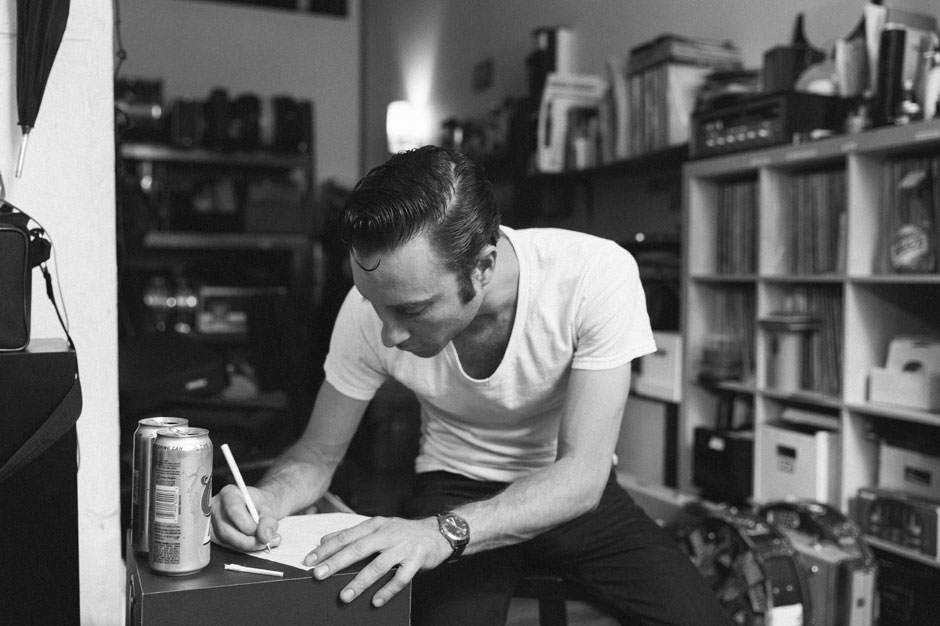 Described by the band as "Elvis from the waist down," Underneath the Rainbow was recorded on the group's Southern home turf — specifically, in Nashville's Haptown and Blackbird Studios — and oozes with classic rock'n'roll tones, lickety-split blues riffs, and slow-burning country jangle. But while the songs feel like home, the lead-up to crafting the record was drawn out.
"This one took so long to finish because we were writing it on tour, which took two years," Swilley explains. "We also hit a bunch of snags — we were going to start recording in May in London, and that didn't work out. We always fly by the seat of our pants, though, and things have a way of working themselves out for us."
Over the course of our conversation, Swilley emphatically describes at length the various projects Black Lips have been keeping busy with. They've recently filmed scenes for a forthcoming Terrence Malick film starring Ryan Gosling and Val Kilmer. The recent premiere of their Middle East tour documentary Kids Like You & Me, detailing their performances in Egypt, Lebanon, and Iran, saw wide indie success. They're also plotting a fragrance campaign aimed to enhance the olfactory experience of their live performances; this will hopefully be more pleasant than it sounds.
Moreover, the Underneath the Rainbow tour will focus on hitting less-visited parts of the world, specifically countries in Southeast Asia and South America. Black Lips had also been plotting to become the first rock band to perform in Antarctica in 2013, but their plans fell through after Metallica ventured to the frigid continent in early December. Still, Swilley remains confident that no place is off limits. "It's okay," he says, when asked about Metallica. "We're going to be the first band to play on the moon."