"I see the narrative that people want to craft: 'Oh these guys started out as a bunch of fuckin' goofballs, and now they're getting into some serious shit,'" Ezra Koenig says. "But that song — the basic idea of that song — existed seven years ago. That was part of us."
That song. "Hannah Hunt." The centerpiece, the presumed statement, the symbol and sound of Vampire Weekend unveiling — as its 29-year-old lyricist, singer, and guitarist jokes — "a side that didn't exist." Four warm, dusky minutes of the long-polarizing New York outfit at its most elemental — just acoustic guitar, upright bass, drums, piano, and the ambient crackle of found sound — and its most confident, as heard best in a thunderclap-like climax that is the product of nearly a decade of workshopping, collaborating, and coming of age.
Born in Koenig's Columbia University dorm room, the song has metamorphosed from acoustic strummer to an electronic burble "that had some lyric about a Volvo" to what you hear now, a country-rock lope blissfully devoid of bookish whimsy and self-satisfied non sequitur, free of guitar sounds or rhythms devilishly plucked from the Third World — that is, free of What We Must Always Talk About When We Talk About Vampire Weekend. Its many bells and whistles do not sound or feel like bells and whistles. It has a meditative mien and a gorgeous melody and simple, elegant architecture. It's thoughtful and measured, as the band's songs always have been, albeit in a far more direct manner than we're accustomed to hearing. "The reason that there's a continuity is because there are some things at the heart of the band that don't change," Koenig says of the progression leading to this year's Modern Vampires of the City, the band's third and finest full-length. "We couldn't have built an album around it back then. But the feelings of that song were always there." And as the song goes, "You and me / We got our own sense of time."
Back then. 2007. George W. Bush is still in the White House, LeBron is still in Cleveland, and you still have an active MySpace account. The Great Recession has not arrived yet, but the first iPhone just did. Unless you're an avid follower of Paris Hilton or the celebrity-sex-tape scene in general, the name Kardashian is only vaguely familiar. You are (relatively) young, (moderately) opinionated, and if you are reading about music online, you are reading about Vampire Weekend, a band with a ridiculous name and a rapidly circulating CD-R of fastidious, vacuum-sealed guitar-pop so weightless and immediate the quartet's shotgun ascent signals a paradigmatic shift in the way we consider career trajectory, landing them on the cover of SPIN before that self-recorded, self-produced debut album eventually sees physical release (by way of XL) in early 2008.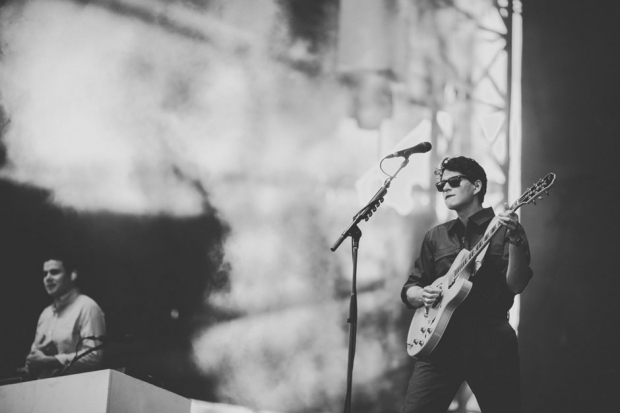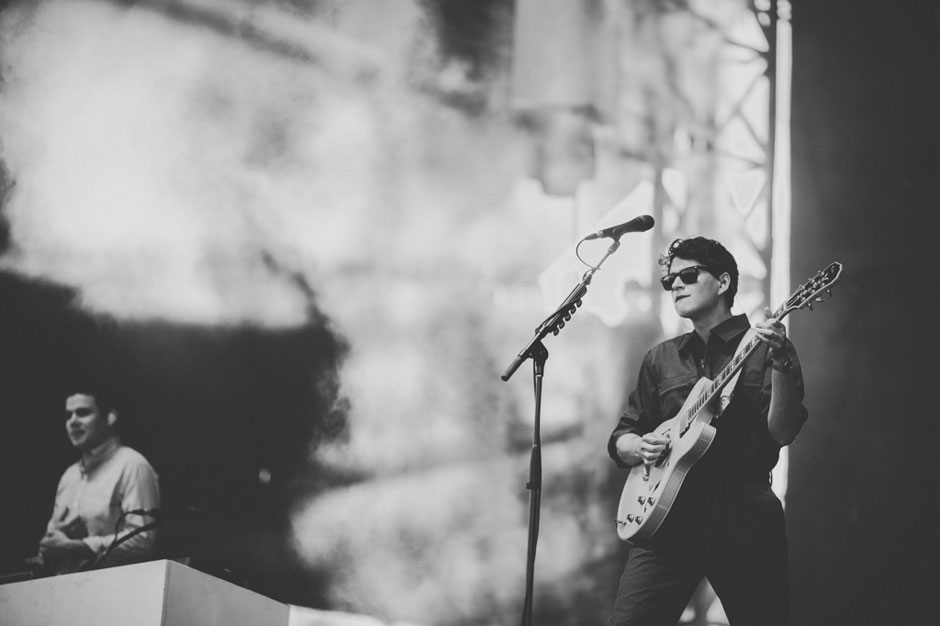 Just as quickly as you're enamored, you are repulsed. They don't look or sound like they make indie rock, music long produced by the uneducated, unkempt, and unprivileged. They wear sweaters and polos, seem to shave their faces relatively often. They're doing for Sperry Top-Siders what the Strokes did for Chuck Taylors at the top of the decade. Their multi-instrumentalist mastermind, an Iranian-American named Rostam Batmanglij, is audibly fond of string arrangements and the harpsichord — a very old, very white instrument indeed. They've described their work as "Upper West Side Soweto," and titled a song, one of their best, "Cape Cod Kwassa Kwassa."
But Vampire Weekend, then and now, had an understanding of the long arc that belied the nature of our initial interactions with their music. The year is 2013. You are still reading about Vampire Weekend. And occasionally, Koenig says, he encounters younger bands who claim to have listened to his as teenagers, bands who seem to look at Vampire Weekend, three records in, as seasoned veterans. "It's amazing how quickly generations come and go," he says. "And how quickly you go from one place to a new place."
After five consecutive years of touring and recording, a half-million records sold and a No. 1 debut atop the Billboard charts (for 2010's wonderfully frenetic sophomore follow-up, Contra), Koenig returned home to New York feeling "more reflective than I had in a long time" — feeling, he says, like he was entering "a new phase" in his life. "I was a recent college grad teaching eighth grade. Five years zoom by, of seeing the world and making albums, and finally, the dust settles, and I'm in a new place. And I found that place a little bit weirder, at times lonelier. That was the starting point."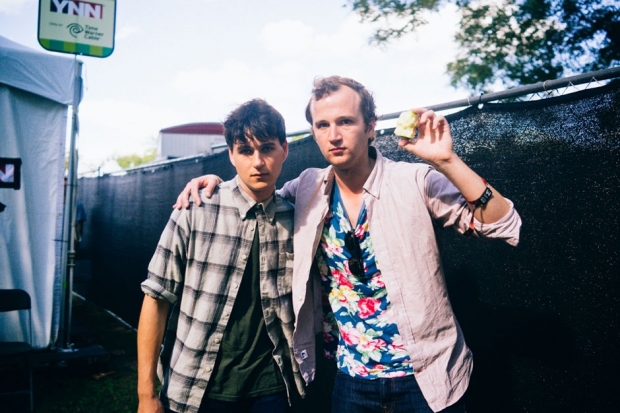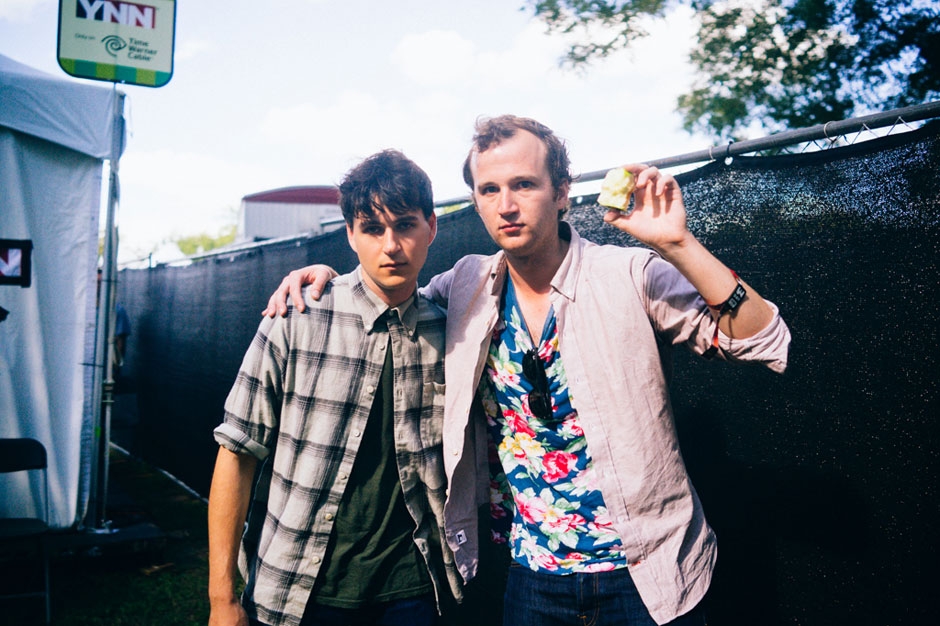 He is confronted with existential questions and existential quandaries, not just as they pertain to his own life, but to the band as well. "If you would have asked me when I was a teenager what my wildest dream would have been, I would have said, 'To be in a band, to get to go play in front of a lot of people, to get to release albums,'" he says. "That was it. We've gotten to do that, and it was cool, but, you know, it doesn't answer any of the big life questions, actually. You could do it for a few years, and then what? Beg, borrow, and steal so you could do it for another 40 years? And then die? It's natural: You get a taste of it, and then you start thinking, 'What is there beyond this?'"
He and Batmanglij begin fleshing out ideas they'd accumulated for weeks and months if not years, decamping briefly — in an amusing twist — to write on Martha's Vineyard at a friend's home. Many months later, we have Modern Vampires of the City, an album marked by the same far-reaching intellectual curiosity and deceptively innovative arrangements that made its predecessors so singular, so appealing to some and cloying to others. They referenced Souls of Mischief and Wolfgang Amadeus Mozart, employed the sound of spectral choirs and Celtic pipes. And as has always been the case, there is a unity between Batmanglij's production and Koenig's words, the latter's lyrical progression — from college to the grave, the millennial's plight — dressed appropriately in darker tones and breathable fabrics.
"Hudson" sounds as though it was conceived and recorded on the bottom of that river on the bleakest day of any year. On "Diane Young," a radio-ready, Kenny Loggins-indebted pop suplex whose title is a blurring of the words "dying young," Batmanglij manipulates his frontman's voice to take on the pitch of an older man's, one much closer to death. "Ya Hey" is a soulful, chipmunk-abetted, Babylon-invoking hymn that asks questions of a god whose name they've — respectfully, tastefully — fashioned into a rhyme, a refrain, and a title. These are Big Ideas, Connective Ideas, Thoughts and Concerns that actually transcend a lot of the arguments that Vampire Weekend provoked upon their arrival.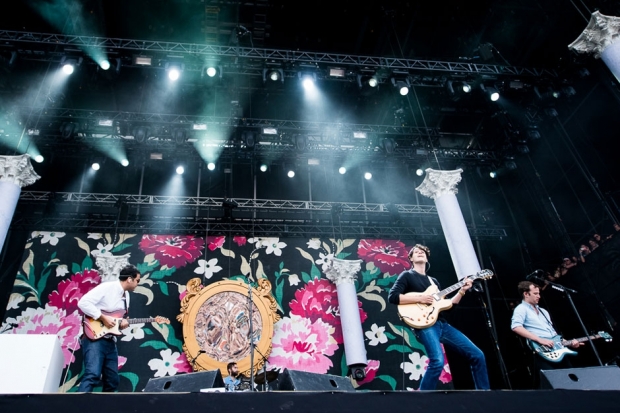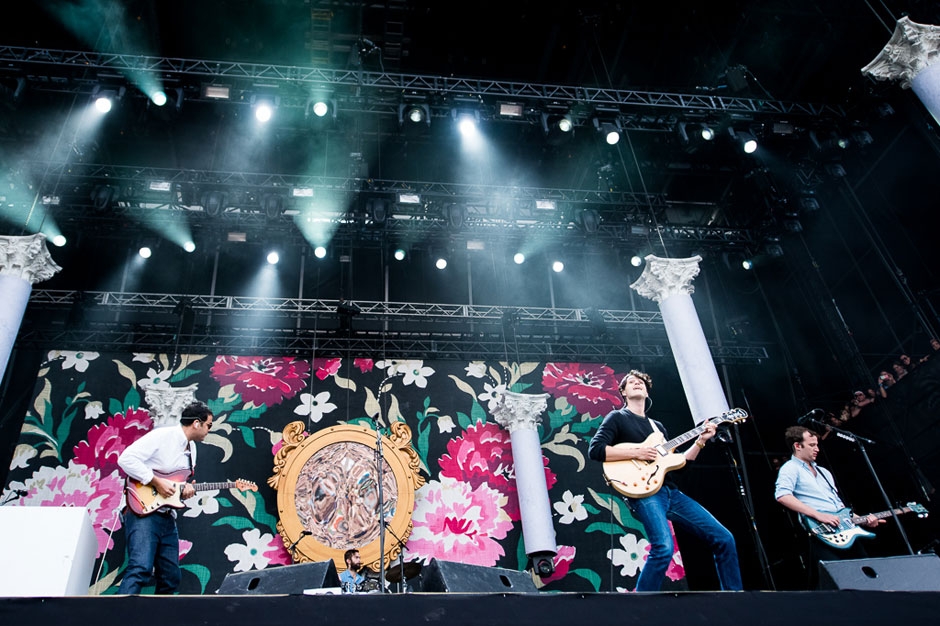 "I'm at a point where I find the simplest idea of faith — 'Do you believe in God?' — boring," Koenig says. "What I'm more interested in is group identity, faith in institutions. To me, identity is ultimately the biggest theme in Vampire Weekend's songs. The first album is a bit about outsiders looking at wealth, and being simultaneously attracted to it and critical of it. A lot of people look at this record as being about God or atheism. That's definitely a part of it. But beyond that, when I think about faith, what comes up in my mind is something that's bigger than yourself."
The song "Everlasting Arms," Koenig says, alludes to exactly that, its titular refrain an image of the (allegedly eternal) peace we find in the embrace of a god, in the company of those with whom we share faith. "There have been times I felt marginalized, being one of the only Jewish kids where I grew up," he says. "And there've been times when I felt like part of something bigger, when I meet other Jewish people. There are times when I feel alone in a crowd. Those are struggles that I think everybody has. It's a beautiful idea, being part of a community. But you lose some sense of your own ability to reason and your own individuality when you become part of a group. Religion is a great jumping-off point for thinking about how to live, period."
This is a lot to process, no matter your pedigree. More importantly, it's a universal, unifying struggle that in 2013 Vampire Weekend actually made universal and unifying — their harshest critics have long moved on to other flashpoints (Lorde's propensity for being both attracted to and critical of wealth, for example), and their biggest fans seem to have both intensified and multiplied. Their songs are easier to embrace now: Not all of us go to college, but we're all going to die. "We have people for whom we're their favorite band, and we have people for whom we'll always be corny, soul-less appropriators," Koenig says. "But no matter what happens in the future, we have three albums. We built something. We started out being called the whitest band in the world, being told we were going to disappear. And maybe it's because our band used to be viewed as divisive — maybe it's personal, but I feel like you constantly have to prove why you deserve to continue to exist."